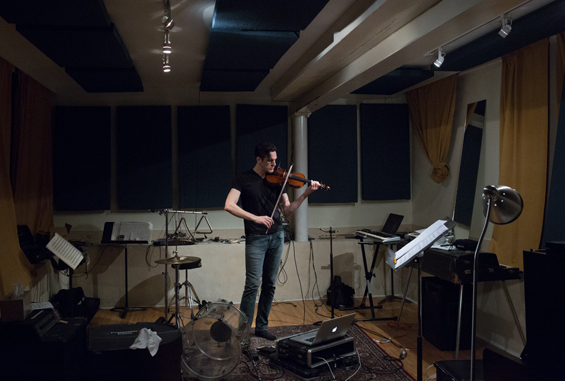 2016 TOP 10s & 20s
As in previous years, the selections for the 2016 round-up were made in accordance with a simple principle: only those releases that were reviewed at textura during 2016 were deemed eligible. Shown below, then, are the recordings to which we repeatedly returned and which repeatedly rewarded that return (the original reviews of the releases can be accessed from textura's reviews | articles and label | archives pages).
TOP 20 ALBUMS • 20 HONOURABLE MENTIONS • 10 COMPILATIONS / CASSETTES / REISSUES • 10 EPS / SINGLES • 3 PRESENTATIONS • THANK YOU • RIP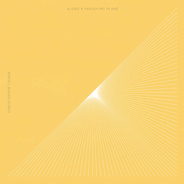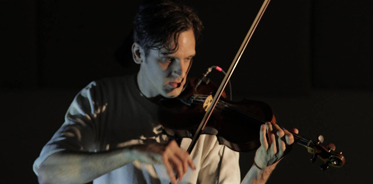 01. Christopher Tignor: Along a Vanishing Plane (Western Vinyl)
Christopher Tignor has issued wonderful material before but perhaps nothing quite as beautiful as the ten "wordless hymns and pulsing harmonic frameworks" (his own words) on Along a Vanishing Plane. Interestingly, the NY resident recorded the stirring laments live and unaccompanied, the dominant sound his violin, augmented in real time by tuning forks and percussion. Admittedly the powerful impact of Tignor's mournful material can be attributed in part to the violin itself, given its capacity for suggesting the human voice and conveying heartache with such immediacy. The genre might be chamber classical, but labels fall to the wayside when the material pierces the heart so powerfully.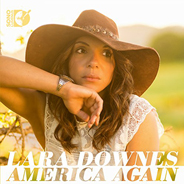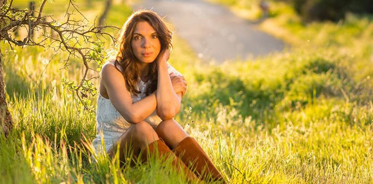 02. Lara Downes: America Again (Sono Luminus)
Given the myriad issues currently threatening to split the US across racial and economic lines, it would have been perfectly understandable had Downes crafted a despairing portrait of America. Instead, the pianist, drawing inspiration from Langston Hughes' 1938 poem "Let America Be America Again," chose to fashion a glorious and uplifting tribute that expresses her conviction that the country's best days lie ahead. Downes' lovely, elegiac renderings of the beloved traditional "Shenandoah," Ellington's "Melancholia," and Gershwin's "I Loves You Porgy" represent as fine a sampling of her artistry as any on record, and her triumphant take on Coleridge-Taylor's "Deep River" does justice to a song famously sung by Marian Anderson on the steps of the Lincoln Memorial in 1939. To these ears, Downes is the consummate musician, a pianist who blends taste, technique, and feeling into a total, unerring package.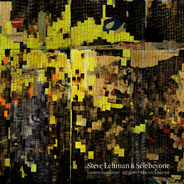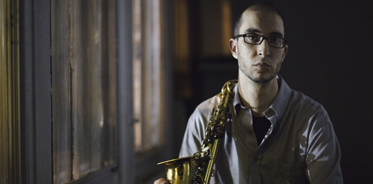 03. Steve Lehman: Sélébéyone (Pi Recordings)
In jazz as in any other genre, there are many followers but few leaders, conceptual firebrands who advance the form in daring and thrilling ways. Saxophonist Lehman very clearly belongs in the latter category, something that Sélébéyone renders indubitably clear. On this new project, the Guggenheim Fellowship recipient created a riveting cross-pollination between, primarily, modern jazz and underground hip-hop, though elements drawn from Senegalese rap and electronic experimentalism also thread their way into the mix. Working with live musicians, rapidly shifting rhythms, and unusual time signatures, Lehman and company arrest the ear with detail-packed settings that leave one dizzied when they're done.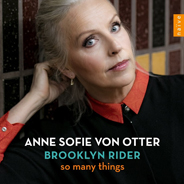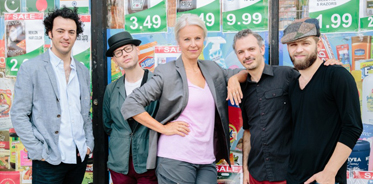 04. Anne Sofie von Otter & Brooklyn Rider: So Many Things (Naïve)
Had someone told me my favourite selections on this collaboration between renowned vocalist von Otter and the always adventurous string quartet Brooklyn Rider would be covers of songs by Kate Bush and Sting, I would have had my doubts. But the stirring interpretations the collaborators bring to the settings, regardless of whether the composers are associated with the pop or classical fields, makes So Many Things an exceptionally special outing and a superb addition to the artists' respective discographies.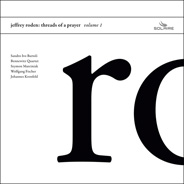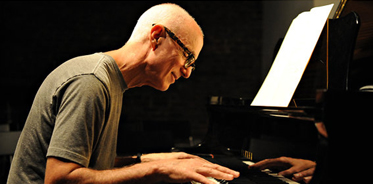 05. Jeffrey Roden: Threads of a Prayer Volume 1 (Solaire Records)
Ranging between pensive pieces for solo piano and string quintet, Roden's Threads of a Prayer Volume 1 engenders a re-calibration of sorts in listening practice when its content unfolds with patient deliberation and a heightened sensitivity to space and dynamics. Inviting comparison to the music of Morton Feldman, Arvo Pärt, and Gavin Bryars, Roden's music inhabits a realm whose qualities of restraint and subtlety are largely antithetical to the frenzied pace of contemporary Western civilization. This is the kind of recording where every note resonates with purpose and everything extraneous has been omitted—about as pure a music as could be imagined.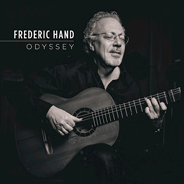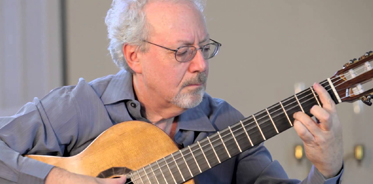 06. Frederic Hand: Odyssey (Panoramic Recordings)
How do I love Odyssey? Let me count the ways. There's, first, the eclectic breadth of the material on this splendid recording, with classical, folk, jazz, early music, and Irish music among the styles featured. I also love it for the captivating sound of Frederic Hand's classical (nylon-stringed) guitar playing, the seeming effortlessness with which the Brooklyn-born guitarist executes the album's pieces. His sensitivity of touch, sense of time, and technical command are consistently evident, and one comes away from Odyssey feeling as if one has spent an hour in the company of an extraordinarily gifted musician.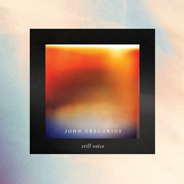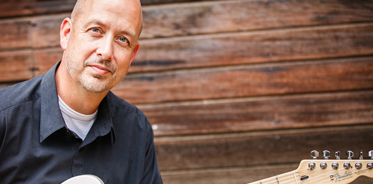 07. John Gregorius: Still Voice (Spotted Peccary Music)
This beautiful recording, the Southern Californian's follow-up to his Spotted Peccary debut Heaven and Earth, showcases his exceptional gifts as a guitarist and composer. Gregorius's material eschews irony for straight-up sincerity, and the result is genuine music of depth, humanity, and character. Never is the guitarist's music more affecting than on "Fall into the Open," a lovely chamber-styled exercise in pastoralia whose arrangement complements Gregorius's acoustic fingerpicking with heartfelt vocal and instrumental enhancements. Here and elsewhere, one is swept away by the rapturous tone and tranquil splendour of his material.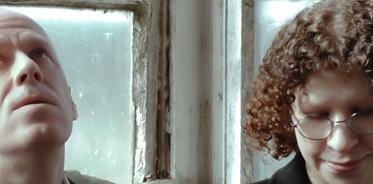 08. littlebow: Three (Rural Colours)
Two flute players! That fact alone makes littlebow worthy of attention; what seals the deal is that the folk-pastoral music Katie English, Keiron Phelan, and Brona McVittie present on this prosaically titled third outing is totally winning. Moments of entrancement abound on the release, from the magical pastoralia of "The Last Summer of the Century" to the lilting, minuet-styled opus "The Swing That Creaks for the Child That Weeps," which casts an even more potent spell when McVittie's voice lazily drifts across sundazed flute and harp textures for thirteen mesmerizing minutes.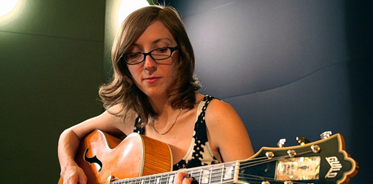 09. Mary Halvorson Octet: Away With You (Firehouse 12 Records)
This excellent ensemble recording shows how rapidly Halvorson has matured and how much she's advanced as a composer, guitarist, and arranger, and having Jonathan Finlayson (trumpet), Jon Irabagon (alto sax), Ingrid Laubrock (tenor sax), Jacob Garchik (trombone), John Hébert (acoustic bass), Ches Smith (drums), and Susan Alcorn (pedal steel) on hand doesn't hurt either. Away With You features intricate, multi-part compositions, many of them involving sweeping changes in tempo and dynamics. A constant flow of fresh ideas elevates the hour-long recording significantly above the norm, and the musicians execute the compositions with an appealing looseness despite their challenging design.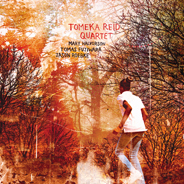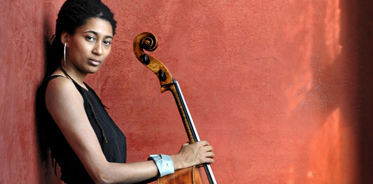 10. Tomeka Reid Quartet: Tomeka Reid Quartet (Thirsty Ear)
Is there anything more familiar in jazz circles than a quartet recording? Perhaps, but there's nothing stale about Reid's eponymous debut outing. For one thing, the front-line here isn't a trumpet-and-tenor sax combo but instead cello and guitar, and even better the Chicago-based leader on cello and Mary Halvorson on guitar. Though the album is Reid's coming-out as a leader, she's been developing her craft and vision for many years as an educator and in association with figures such as Roscoe Mitchell, Anthony Braxton, and Nicole Mitchell. What makes the tunes on this collection so satisfying is that while they exemplify fully the spirit of contemporary experimental jazz they seriously swing.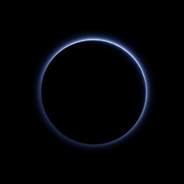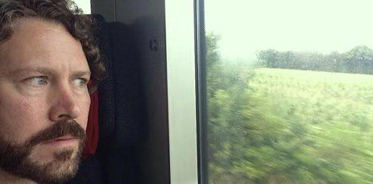 11. Buck Curran: Immortal Light (Obsolete Recordings / ESP-Disk)
Given my familiarity with Curran's work as one-half of Arborea, I'd expected his debut solo collection, Immortal Light, to be solid, but I hadn't expected it be as great as it is. Largely operating without his Arborea partner Shanti Deschaine, Curran's produced an album which is in certain respects different from but in many ways as strong as an Arborea release. Immortal Light features generous helpings of acoustic and electric guitar playing, which he supplements with harmonium, flute, and banjo, and his primary musical influences, from blues and rock to Indian Classical music and psychedelic folk, also surface. One comes away from this superior set impressed by Curran's attention to detail and the meticulous care with which it's been crafted.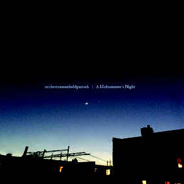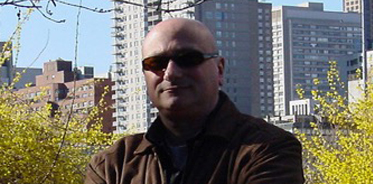 12. orchestramaxfieldparrish: A Midsummer's Night (Faith Strange Recordings)
Of all the group and solo projects with which Mike Fazio has been involved, it's his orchestramaxfieldparrish that is my favourite. Issued on his own Faith Strange imprint, A Midsummer's Night is one of two new orchestramaxfieldparrish releases Fazio's made available, both of them well worthy of one's attention and equally distinguished examples of his advanced artistry. Created using archtop guitar, pizzicato lute guitar, mellophone, and piano, A Midsummer's Night illustrates Fazio's mastery at sculpting sound and expert handling pacing and dynamics. Sounds advance with a precision that feels almost scientifically calibrated, the elements' movements managed by Fazio with the kind of sensitivity that comes from years of musical practice.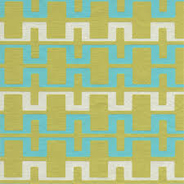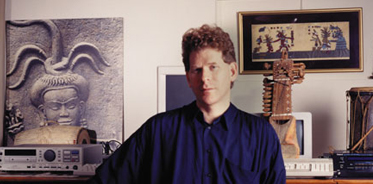 13. Michael Robinson: Celestial Crocodile and Honu Morning (Azure Miles Records)
Someone studying Greek Mythology might conceivably experience Robinson's latest recording as a study in contrast between Dionysian and Apollonian modes, as the first composition, "Celestial Crocodile," exhibits qualities associated with Dionysus—wildness, abandon, and intoxication—and the second, "Honu Morning," implies connections to Apollo by way of order, control, and stability. "Celestial Crocodile" picks up where the preceding release's "Rain-Mist" left off in positioning piano as the main melodic voice, and much as he did on Moonrise and Rain-Mist (whose "Moonrise" drew upon Snoop Dogg's "So Many Pros" for inspiration), Robinson references hip-hop again, this time by alluding to 2Pac's "California Love" on "Celestial Crocodile." It was smart of Robinson to include two dramatically contrasting compositions on the release, as Celestial Crocodile and Honu Morning is significantly enriched by their juxtaposition.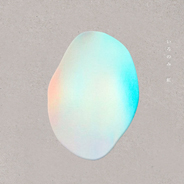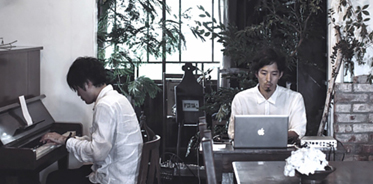 14. ironomi: niji (Kitchen. Label)
Issued in an edition of 1000 copies, ironomi's seventh album niji ('rainbow' in English) houses three CDs within a custom-designed folio package. The strong impression established by the release's presentation carries over to the music created by pianist Junya Yanagidaira and guitarist/programmer Yu Isobe. Regardless of whether contrabass, piano, koto, guitar, violin, saxophone, or even water (yes, water) appears as the extra voice, ironomi's music never loses its graceful essence. Peacefulness and tranquility permeate niji, its music so serene the listener experiences little difficulty in cozying up to tracks sometimes lasting as long as twenty minutes.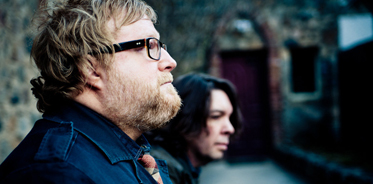 15. Hammock: Everything and Nothing (Hammock Music)
Hammock's first full-length since 2013's Oblivion Hymns brings with it a rather dramatic change in style from Marc Byrd and Andrew Thompson. In contrast to the instrumental post-rock and ambient focus of the Nashville duo's earlier releases, Everything and Nothing sees the band focusing on concise song structures and a sound that has more in common with shoegaze than post-rock. Though it's hard to imagine any Hammock album being judged significantly better than another, Everything and Nothing is so marvelously well-realized, it must be among the best in the band's catalogue.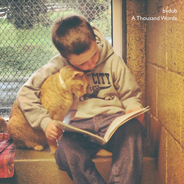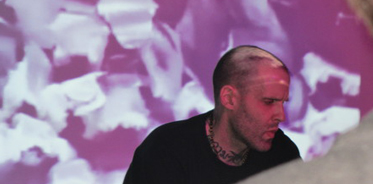 16. bvdub: A Thousand Words (bvdub)
It's become something of a running joke in these parts to describe Brock Van Wey's latest bvdub set as the best he's yet produced—until, that is, the next one appears and the cycle begins all over again. That being said, it truly does seem as if a new summit was reached with A Thousand Words, a seventy-seven-minute, single-track colossus that bvdub devotees will undoubtedly deem indispensable. It's bvdub at its most rapturous, an open-hearted, deeply atmospheric outpouring outfitted in ultra-dense and multi-hued garb.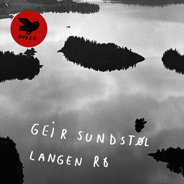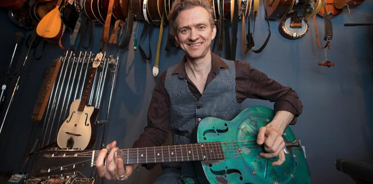 17. Geir Sundstøl: Langen ro (Hubro)
To say that Sundstøl brings experience to his sophomore solo release Langen ro is an understatement of huge proportions. Prior to issuing Furulund in 2015 and with decades of professional experience under his belt, the guitarist's name could be found on more than 260 albums as a session player and sideman. Though Sundstøl himself declared that he wanted to craft an album of "underwater music," the term doesn't accurately capture the nature of Langen ro's material. A better description would reference its heartfelt folk quality, emphasize the predominantly acoustic presentation, and mention how central Sundstøl's pedal steel is to the album. Wistful, soothing, nostalgic, comforting, lyrical—all such words come to mind as this lovely thirty-six-minute set fills the air.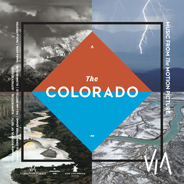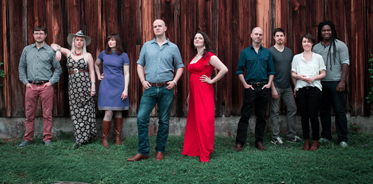 18. The Colorado (VisionIntoArt / New Amsterdam Records)
Though it's still fairly early in Roomful of Teeth's career, the group has received so much acclaim, it's hard not to look upon it as an American treasure. Its remarkable vocal polyphony is on full display throughout The Colorado, a visionary project that attempts a re-imagining of documentary film possibilities. Yet while it was conceived as a film project, the audio component holds up exceptionally well on its own; in fact, it's in its album form that one most naturally experiences the work as a Roomful of Teeth recording. Strengthening the impression further, the composers featured—William Brittelle, Glenn Kotche, Paola Prestini, Shara Nova, and John Luther Adams—are ones whose works one might easily expect to find on a Roomful of Teeth release.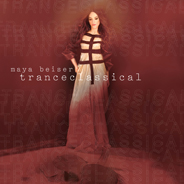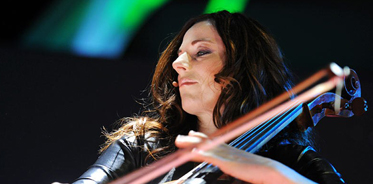 19. Maya Beiser: TranceClassical (Innova)
On Maya Beiser's TranceClassical, the formidable cellist audaciously covers Lou Reed's "Heroin," David T. Little's "Hellhound" (inspired by Robert Johnson's "Hellhound on my Trail"), and works by J.S. Bach, Michael Gordon, Imogen Heap, Glenn Kotche, Julia Wolfe, Mohammed Fairouz, and Hildegard von Bingen. TranceClassical provides an encompassing portrait of the cellist's artistry with some pieces leaning in an overtly classical direction and others reflecting her boldly adventurous side.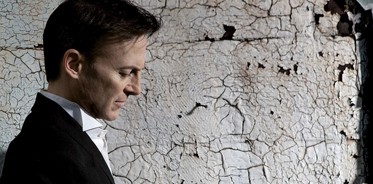 20. Bruce Levingston: Dreaming Awake (Sono Luminus)
A long-time promoter of Philip Glass's music, pianist Bruce Levingston shows himself on this double-CD set to be an ideal interpreter of Glass's work. Dreaming Awake is an encompassing portrait that includes ten etudes, the title piece, "Wichita Vortex Sutra," "Metamorphosis No. 2," and The Illusionist Suite. Inaugurating the release with a delicate treatment of "Etude No. 2" proves to be a masterstroke for the way in which the pianist's sensitive rendering invites a renewed appreciation for Glass's artistry. In artfully modulating tempo and dynamics throughout the performance, the pianist suggests that the distance separating Glass from composers such as Chopin and Schubert is smaller than generally assumed.
21. Elda Trio: Elda (Two Rivers Records)
22. University of South Dakota Chamber Singers: Let Me Fly (Navona Records)
23. Causa Sui: Return To Sky (El Paraiso Records)
24. Northwestern University Cello Ensemble: Shadow, Echo, Memory (Sono Luminus)
25. The Westerlies: The Westerlies (Songlines)
26. Ayreheart: Barley Moon (Sono Luminus)
27. James Murray: Eyes to the Height (Ultimae Records)
28. Vicky Chow: A O R T A (New Amsterdam Records)
29. Akira Kosemura: Momentary: Memories of the Beginning (Schole)
30. 36: Seconds & Forever (Mystic & Quantum Records)
31. The Big Eyes Family Players: 'Oh!' (Home Assembly Music)
32. Darshan Ambient: Fire Light: Music from the Sultana Sessions (Spotted Peccary Music)
33. Michael Mizrahi: Currents (New Amsterdam Records)
34. Kevin Kastning & Mark Wingfield: Eleven Rooms (Greydisc Records)
35. Erika Tazawa: Rhythm of Silence (Belarca Records)
36. Jason Vieaux and Julien Labro: Infusion (Azica Records)
37. Allen Harrington / Lottie Enns-Braun: Vanishing Point (Ravello Records)
38. Jason Kao Hwang: VOICE (Innova)
39. Johanna Warren: Gemini I (Spirit House)
40. Matt Borghi: Ambient Guitar (Matt Borghi)
10 COMPILATIONS / CASSETTES / REISSUES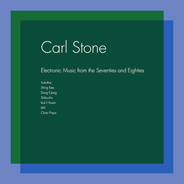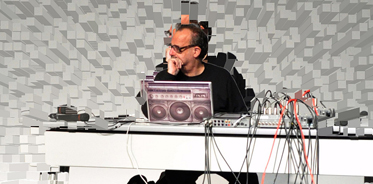 01. Carl Stone: Electronic Music from the Seventies and Eighties (Unseen Worlds)
The pieces on this three-LP collection of pioneering work by American electro-acoustic composer Carl Stone constitute an oft-mesmerizing two-and-a-half hours. What makes the release especially significant for students of electronic music history is that, while all of its pieces were recorded years ago, they're all previously unpublished, the sole exception being "Shing Kee," which surfaced on a 1992 New Albion CD release. It's no exaggeration to call Stone, who currently splits his time between LA and Japan, a pioneer. He's used computers in live performance since 1986, and the earliest works on the release date back to the early '70s when Stone was a student of James Tenney and Morton Subotnick at CalArts.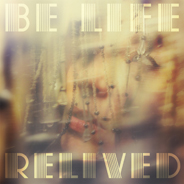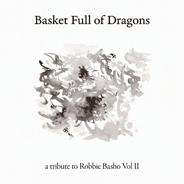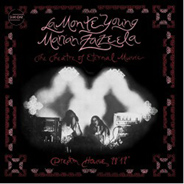 02. Anne Garner: Be Life Relived (Slowcraft Records / Unperceived Records)
03. VA: Basket Full of Dragons: A Tribute to Robbie Basho vol 2 (Obsolete Recordings)
04. La Monte Young & Marian Zazeela: Dream House 78'17" (Les Séries Shandar)
05. VA: Camp Blue Pines (Sparkwood Records)
06. VA: Piano Cloud - Volume One (1631 Recordings)
07. Seabuckthorn: I Could See The Smoke (Lost Tribe Sound)
08. anthéne: repose (Polar Seas Recordings)
09. Channelers: Essex (Inner Islands)
10. VA: Imaginational Anthem Vol. 8: The Private Press (Tompkins Square)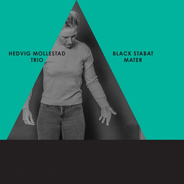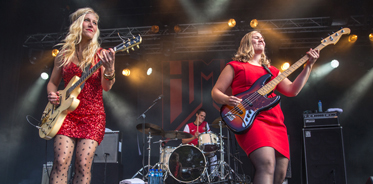 01. Hedvig Mollestad Trio: Black Stabat Matar (Rune Grammofon)
We love the Hedvig Mollestad Trio's visual style, but we love even more the group's instrumental jams, which sound like the hellacious spawn of Red-era King Crimson and Black Sabbath. The generously stuffed Black Stabat Matar makes for a perfect EP-length introduction (mini-album-length, if you prefer) to the Norwegian jazz-rock guitarist, though for maximum effect one should also add the power trio's other 2016 release, Evil in Oslo, to the mix. It would be overstating it to say that Thomassen, in partnership with bass player Ellen Brekken and drummer Ivar Loe Bjørnstad, is re-inventing the power trio genre, but she is definitely reinvigorating it. In her hands, the form feels newly minted, especially when it roars with the kind of volcanic force it does on these releases.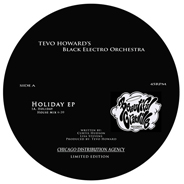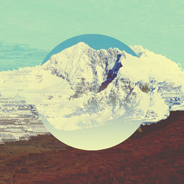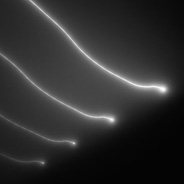 02. Tevo Howard's Black Electro Orchestra: Holiday EP (Beautiful Granville Records Classics)
03. William Brittelle: Dream Has No Sacrifice (New Amsterdam Records)
04. Elektro Guzzi: Parade (Denovali)
05. James Murray: Ghostwalk (Ultimae)
06. Deborah Martin: Etched Into Memory (Spotted Peccary Music)
07. Eleonore Oppenheim: Home (Innova)
08. Gordon Beeferman: Four Parts Five (Innova)
09. Daniel Lippel: Electric Counterpoint (New Focus Recordings)
10. Akira Kosemura: Buddhists (1631 Recordings)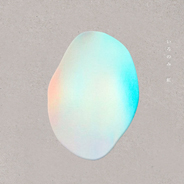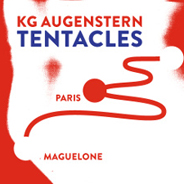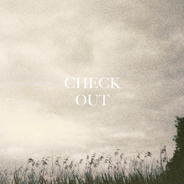 Labels such as Gruenrekorder, Sono Luminus, Lost Tribe Sound, and Kitchen. consistently impress for the care with which they presents their products; the releases are in these cases as satisfying on presentation grounds as they are musically. While a great many 2016 releases stood out for the quality of their presentation—Jeffrey Roden's Threads of a Prayer Volume 1 (Solaire Records), Anne Sofie von Otter & Brooklyn Rider's So Many Things (Naïve), and James Murray's Eyes to the Height (Ultimae Records) come to mind—three in particular merit special mention.
01. ironomi: niji (Kitchen. Label)
02. Kg Augenstern: Tentacles (Gruenrekorder)
03. CHECKOUT (Hornschaft)
textura is indebted to the following for the contributions they made to the site in 2016 and for their incredible support and encouragement: Dylan Golden Aycock, Matt Borghi, Tim Brady, Jackson Browne, Jack DeJohnette, Rebekah Driscoll, Douwe Eisenga, Mike Fazio, Jim Fox, Bill Frisell, John Gregorius, Kristin Thora Haraldsdottir, Bruno Heinen, Jason Kao Hwang, Chuck Israels, Jon Jenkins, Marc Johnson, Kevin Kastning, Ryan Keane, Sarah Louise, Deborah Martin, James Murray, Keiron Phelan, Michael Robinson, Jeffrey Roden, Johanna Warren, Andrew Weathers, and Andy Vaz.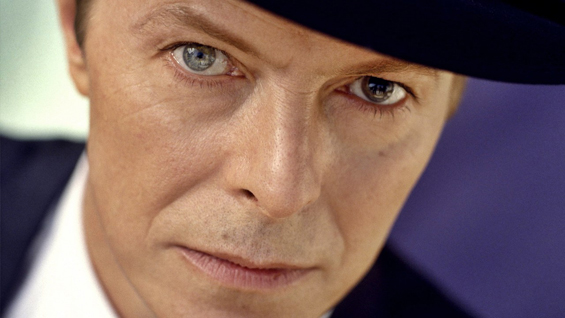 Victor Bailey, Michael Bell, Pierre Boulez, David Bowie, Leonard Cohen, Bob Cranshaw, Dennis Davis, Keith Emerson, Glenn Frey, Sharon Jones, Greg Lake, George Michael, Alphonse Mouzon, Pauline Oliveros, Prince, Leon Russell, Toots Thielemans, Alan Vega, Maurice White, Bernie Worrell, and many more.
December 2016