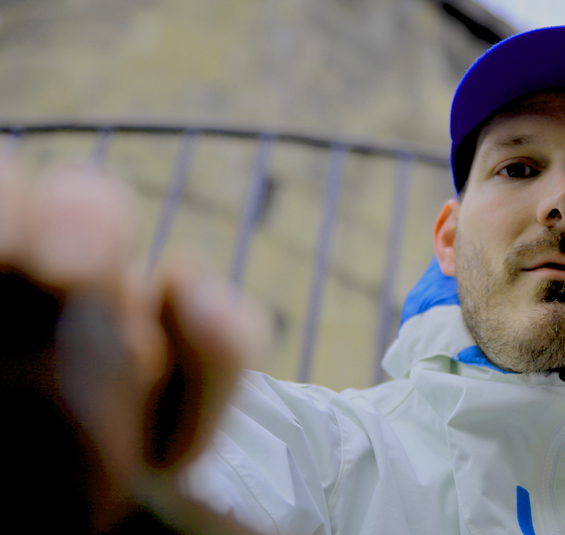 ANILE, DBRIDGE, AND MAKO: A BEGINNER'S GUIDE TO DRUM'N'BASS
Though it's never gone away (even when its most vociferous detractors were prematurely pronouncing it dead), drum'n'bass appears to be experiencing a resurgence of sorts these days as new producers revitalize the genre with fresh ideas and boldly extend its stylistic horizons. But with such a huge body of music having been issued over the past decades, where might someone new to the genre start? With that in mind, we asked a number of established drum'n'bass producers to select five tracks they would pick as the ideal introduction for the drum'n'bass virgin.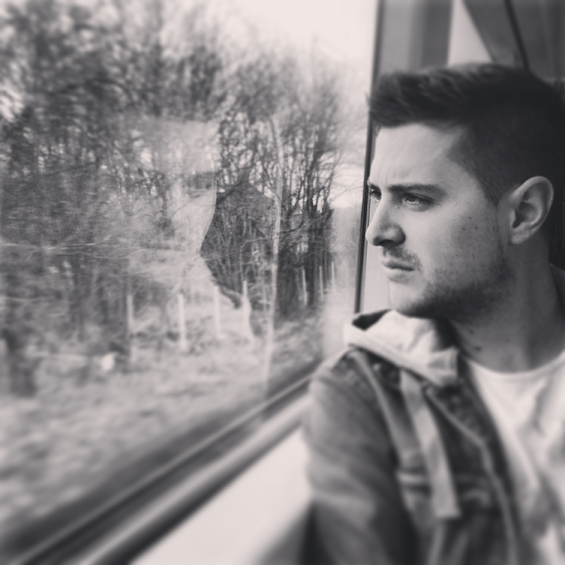 ANILE
Since 2010, Anile (London, UK-based Matt Tapp) has issued a plentiful number of singles and EPs on labels like Renagade Hardware, DSM, Inneractive Music, Commercial Suicide, Med School, Cylon, Absys, Silk, Translation Recordings, Phunkfiction, and Broken Audio, and been supported by producers like Goldie, Klute, and Total Science, among others. His latest single, All This Time / That Night (CIA Deepkut) is a thing of beauty and provides an excellent entry-point for drum'n'bass heads new to Anile's sound (review here).
1. Calibre (featuring Diane Charlemagne): "Bullets" (Signature Records, 2005)
This track really crushes that stereotype of drum'n'bass being full of negativity, and for me is one of the most inspirational pieces of music I've heard to date. Maturity, soul, and emotion combine in this masterpiece brought to us from the music man himself, Calibre, and featuring the talented voice of Diane Charlemagne.
2. High Contrast: "Twilight's Last Gleaming" (Hospital Records, 2004)
High Contrast is one of my favourite producers, and this track really shows why he is considered one of the UK's top electronic music producers. His productions are full of great samples and mostly positive vibes!
3. Lenzman (featuring Riya): "Open Page" (Metalheadz, 2010)
The Dutch master himself teamed up with the gracious vocalist Riya to lay down one of the finest drum'n'bass productions of recent times, and what better imprint to see this one out on than Metalheadz. Perfection!
4. Phil Tangent: "Lunar" (Soul:R, 2010)
Mr. Tangent stamped his authority on the scene when this twelve-inch dropped on Soul:R back in August 2010. This one rolls perfectly, full of weight yet with the kind of finely balanced emotion that every track deserves.
5. Nuage: "Eversky" (Anile rmx) (Absys Records, 2013)
I was honoured to remix this track, which appears on Absys, based in Dublin, Ireland. Nuage is from Russia and an underground talent who needs to be heard. This track really bridges the gap with dark textures and subtle piano chords, and is perfect for those who like it deep and rolling.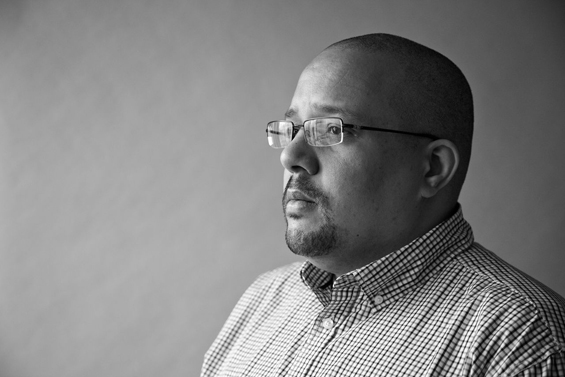 DBRIDGE
Darren White, aka dBridge and Exit Records head, is one of drum'n'bass's most innovative producers. In demand as a DJ and artist, White has been creating and releasing music for over two decades in a career that formally began when Bring Da Flava / Keep it Real appeared in 1996 on Trouble on Vinyl and continued on into the group project Bad Company and White's decision to set off on his own in 2003 and start Exit Records. More than just a solo outlet, the label has issued a staggering amount of material by Dub Phizix, Fracture, Consequence, Survival, and Instra:mental, among others, and recently issued a second stunning volume in the Mosaic series (review here). In speaking about drum'n'bass as a form, White says, "(T)here are little nuances and slight differences that will make you stand out from everyone else." Such words ring especially true with respect to White's own dBridge productions.
1. Lennie D Ice: "We Are I E" (Not On Label (5555), 1992)

A great starting point, this track highlights the transition from 4x4 to the use of breakbeats. You can hear the influence of Black UK Reggae culture in the bassline, which was a huge part of the Jungle / drum'n'bass scene.


2. LTJ Bukem: "Music" (Good Looking Records, 1993)

Groundbreaking piece of music. Simple but effective, it was the turning point for the scene in many ways. It went on to spawn a new 'Intelligent' movement within drum'n'bass.


3. Dillinja: "Sovereign Melody" (Deadly Vinyl, 1994)

After a few years of quite manic edits within Jungle, things started to get stripped back a bit and producers began creating grooves and more musical compositions, no longer overly relying on sampled hooks. Tracks like this were an indication of things to come as producers started to find their sound.


4. Photek: "Ni Ten Ichi Ryu" (Science, 1997)

Another groundbreaking composition. Photek was leading the way with his production techniques for many years, and this came at a point in drum'n'bass where it could become commercially accepted without compromise.


5. Ed Rush & Optical: "Alien Girl" (Prototype Recordings, 1998)

This track is drum'n'bass royalty. To this day there isn't much that can touch it. It's got it all. Stepping beat, a rotten bassline, and it smashes up any dance floor.
MAKO
Mako is the nom de plume of Bristol, UK-based Stephen Redmore, who heads up Utopia Music and also partners with Andrew and Ben Wilson in Mute & Mako. Established in 2009, Utopia, which has released music by The Sect, Fields, dBridge, Andyskopes, Break, Villem, and Mute & Mako since its 2009 inception, is not only Redmore's brainchild but his major concern, too. He isn't averse to releasing music elsewhere, however, as a recent collaboration with Villem on Warm Communications proves (review here). In Mako's own words, "Generally I would want to show any new listener that drum'n'bass doesn't have to be generic plastic pop but instead can be soulful and groove-based yet still dark and energetic."
1. Dillinja: "Heavenly Bass" (Logic Productions, 1994)

The Amen break was a really popular drum beat back in the '90s, and Dillinja mastered the compression of it better than anyone out there, apart from maybe DJ Crystl and a couple of others. A new listener to the genre could do him/herself a favour and listen to it on loop for four hours.


2. Photek: "The Rain" (Metalheadz, 1994)

I chose this as I wanted to show the new listener one of the best Jungle tunes that doesn't have an Amen break. The 808 bass vibe, the drum edits, and woodyness of the break combine to show where Jungle reached its pinnacle.


3. Future Cut: "Obsession" (Metalheadz, 2001)

Vocal drum'n'bass done superbly well. Any new listener could appreciate the mix of soul and dance-floor shock-out.


4. Andyskopes: "Reading by the White Lake" (Utopia Music, 2011)

Shows the newbie that drum'n'bass isn't all about aggression and dark bass. This multi-influenced approach shows why drum'n'bass is so good.


5. Kemal: "Bleed" (Negative Recordings, 2000)

The stripped-back techno snap-snare-bass combo is ridiculous when done well, and this is an example of one of the best. Listen to the snare compression and the groove—sick.
August-September 2013