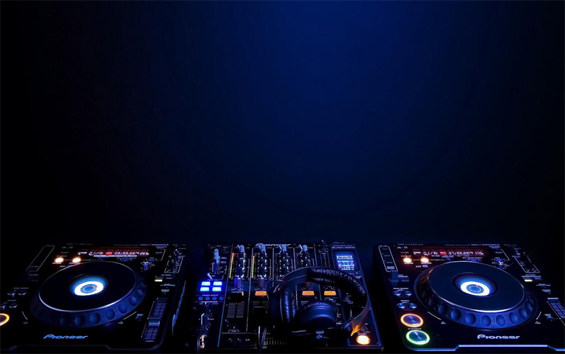 DEXTA, DIGITAL, KLUTE, AND SEBA: A BEGINNER'S GUIDE TO DRUM'N'BASS VOL. II
Our inaugural installment in this series appeared in summer of 2013 (here), so it seemed high time to follow it up with another. While Anile, Mako, and dBridge gave us their picks the first time 'round, we're chuffed to feature Dexta, Digital, Klute, and Seba in the second. Each artist has made huge contributions to the drum'n'bass form over the course of many years and so are amply qualified to suggest starting points apiece for the listener new to the genre (reviews of the latest releases by the four artists can also be found here).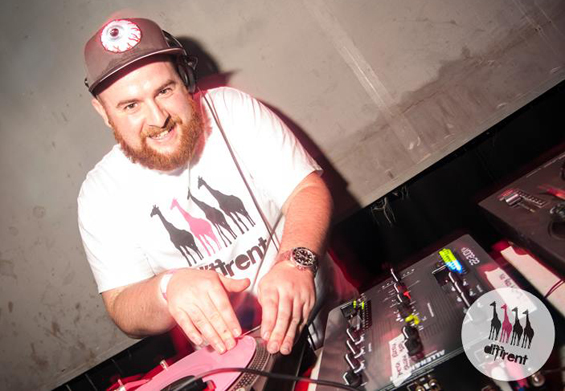 DEXTA
A contributor to the drum'n'bass scene since 2010, London-based DJ/producer Chris Royle aka Dexta is one of the co-founders of the imprint Diffrent Music. Much like the label, the Dexta sound is a wide-ranging creature that pulls a number of different influences into its orbit. Royle's interested in drawing outside the lines and experimenting with new and different styles in his and his label's releases. In his own words, "I'd not be staying true to my nature if I were to tell you about the classic drum'n'bass anthems that you've already probably got seven times on compilations and mixtapes, but I'm going to shed some light on drum'n'bass from my point of view, the alternative side, stuff that was overlooked on a B side, or something that never quite blew up."
Instra:mental: "Hunter" (Soul:r)
This tune literally still gives me goosebumps, thick but simple strings with an unconventional drum machine pattern, discussed vocal snippets, analogue bass line, and unorganised sound-effects throughout. You can almost get lost in this one; I like listening to it at home on vinyl and also playing it out in my sets every now and then. It was one of the first "drum'n'bass" records that I really took notice of that broke then-rules of the normal breakbeat patterns, and I owe credit to this track as it's done a lot for me. The guys split not too long ago but have a great catalogue of works that you should definitely check out.
Joker: "Digidesign" (Om Unit's Pop Lock Remix) (White Label)
While this is not going to be the drum'n'bass DJ's favourite track to mix, due to it being a tad faster than your average record, this to me was gold the first time I heard it back in 2009 on Rinse FM. I had no idea who Om Unit was, but I loved the shear wonkyness (excuse my rubbish vocabulary) and the almost hip-hop rhythm track. From this point on, any time I saw the name Om Unit, I knew that I'd be onto something. He's someone who jumped into the scene literally a few years ago and has brought something totally fresh to the scene and made a huge mark!
Arkaik: "Stress Relief" (Stress Relief / Second Base, Diffrent Music)
I run a small independent record label called Diffrent Music, where we've been releasing music that stands out from the normal realms. One of the first releases was by a fairly unknown lad called Arkaik; his take on music production was so standout that I'd have been a fool not to support him. "Stress Relief" was his first release back in 2010 and also his latest release as it's now available on a twelve-inch. This for me is a seminal track that contains all the elements you need to get down on the dance-floor, but constructed into something a lot less ordinary and forward-thinking. Another artist to watch out for in years to come!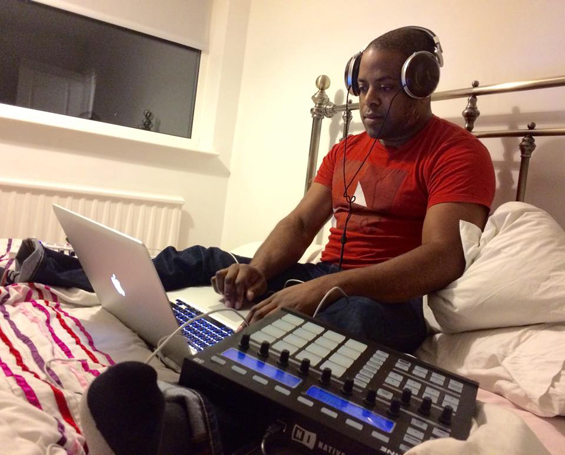 DIGITAL
Born Steve Carr in 1964 in Ipswich, Digital is one of the drum'n'bass producers responsible for developing the Metalheadz sound in the early '90s. Carr's first Digital production, "Touch Me," released by Timeless Records in 1992, was followed by "Down Under," which grabbed Goldie's attention and led to Digital joining the Metalheadz camp. Though Carr's status in the U.K. drum'n'bass scene might have solidified in the '90s, the Digital project is as active as ever and new music by him continues to appear.
Nasty Habits: "Here Comes the Drumz" (As Nasty As I Wanna Be EP, Reinforced Records)
This four-track EP is banging, but I'll talk about "Here Comes the Drumz." This track can represent an amazing era for drum and bass, the early '90s. It's filthy, hypnotic, deep, bassy, pacy, the breaks are super tight. and the breakdowns rip your head off.
Shy FX: "Bambatta" (Ebony Records)
Full-on jungle business, and a proper get-up-and-dance party track that only Shy FX could do.
Concord Dawn: "Morning Light" (Morning Light / Check This Sound, Timeless Recordings)
A huge techy track from two guys who were unknown apart from in their home country New Zealand, but "Morning Light" blew everyone away and took the guys to some serious heights.
Q Project: "Champion Sound / Night Moves" (The Alliance Remixes) (Legend Records)
This twelve-inch is easily one of my favourites, but it's hard for me to go into why without sounding like a complete nutjob, raver, druggy, and lunatic. So I'll just say this: they're amazing tracks and so are the originals.

photo: Jeremy Marugan
KLUTE
London-based Tom Withers not only issues drum'n'bass under the Klute name (on his own Commercial Suicide imprint as well as others) but is also is the drummer, vocalist, and songwriter in the English hardcore band The Stupids. A milestone of sorts has been reached by Withers, as 2015 marks the twenty-year anniversary of Klute's involvement in the drum'n'bass scene.
Noise Factory: "Breakage #4 (I Bring You the Future)" (3rd Party)
How bloody "The Future" could they get when they dropped this bomb on 3rd Party in 1993. This is one of the tunes that broke out from jungle and introduced a more stripped-down drum'n'bass sound. I'm a massive Noise Factory fan, so I would always put them in any Jungle / drum'n'bass 101.
Photek: "Seven Samurai" (Form & Function, Virgin Records)
Photek was the world master of break work and programmed like no other before him or since. He came with his own feel and touch akin to a real drummer's feel, which is quite astonishing considering it's all MIDI programming. Rupert Parkes almost single-handedly turned the scene on its head and was a major influence on me as well as pretty much every drum'n'bass producer.
SEBA
Originally from Ingarö, an island just outside of Stockholm, Sweden Sebastian Ahrenberg aka Seba is a drum'n'bass producer and DJ who, also owns and manages the drum'n'bass label Secret Operations. Like many a producer, he began by making techno but soon gravitated towards a more breakbeat-orientated sound. The best representation of Seba in its current form would be Identity, the superb full-length Ahrenberg issued in 2013 on Secret Operations.
Goldie: "Timeless" (Timeless, Metalheadz)
It's a strong and emotional track that explains what this music is all about, where it's from, and why it's so different from any other music.
Commix: "Be True" (Be True / Satellite Type 2, Metalheadz)
Everybody loves this track. Even if you don't like this type of music, you'll accept the fact that this is a good track. It's a good one for listening and for dancing, too.
Nasty Habits: "Shadowboxing" (Shadowboxing / Prototyped, 31 Records)
This is a track that proves that drum'n'bass is timeless. This track was made twenty years ago and is still getting played out. I've played this track for a few youngsters, and they love it.
February 2015