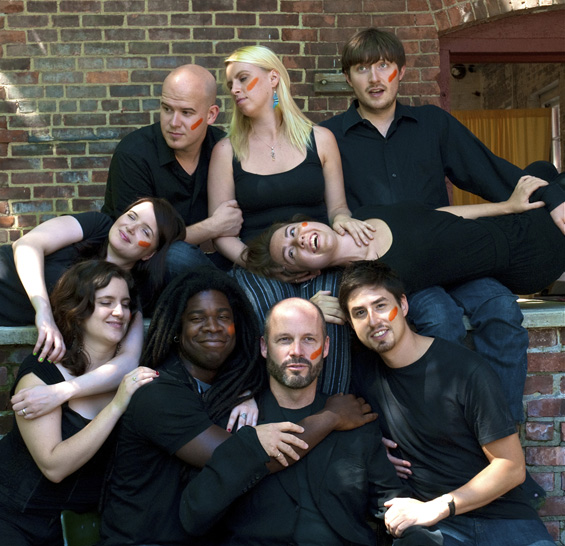 (clockwise from top left:) Cameron Beauchamp, Virginia Warnken, Avery Griffin, Caroline Shaw, Eric Dudley, Brad Wells, Dashon Burton, Estelí Gomez, Martha Cluver (photo: Nicholas Whitman)
ROOMFUL OF TEETH'S TOP TEN FAVOURITE VOCAL PERFORMANCES
Aptly named, the vocal octet Roomful of Teeth offers a disarmingly bold re-imagining of singing's possibilities. Through study with vocal masters from non-classical traditions (including Tuvan and Inuit throat singing, yodeling, and belting and pop techniques), Roomful of Teeth expands on its already considerable vocabulary of vocal techniques, which are then applied to works created especially for them by contemporary composers such as Rinde Eckert, Judd Greenstein, Caleb Burhans, Merrill Garbus (of tUnE-yArDs), William Brittelle, and Sarah Kirkland Snider. Founded in 2009 by Brad Wells, Roomful of Teeth consists of eight classically trained vocalists whose self-titled debut recording was released on New Amsterdam Records in late 2012. Having been captivated by the recording, we asked the group's members if they would consider saying a few words about their favourite vocal moments and are thrilled that they generously agreed to do so.

Roomful of Teeth premieres Caroline Shaw's "Passacaglia" at the Massachusetts Museum of Contemporary Art (Mass MoCA), June 2009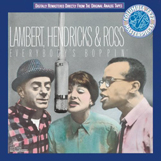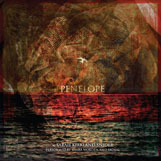 Estelí Gomez, soprano: Lambert Hendricks and Ross, Everybody's Boppin'
It actually took me a while to get used to the singing on this album, but after a few listens all the way through I became completely obsessed with both the individual execution and incredible ensemble work. This album helped redefine my early concepts of voice as an instrument, useful in so many ways to infinite effects; I still return to various tracks when I need to hear singing with genuine intention and intense honesty, plus compelling vocal/vocal & vocal/instrumental collaboration.
Martha Cluver, soprano: Sarah Kirkland Snider, "The Lotus Eaters" from Penelope
Shara Worden, vocals; Signal Ensemble, Bradley Lubman, conductor
I really love Shara's voice, especially in this track. It's so innocent, yet sultry and smoky.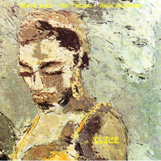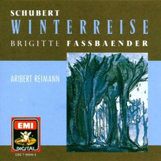 Caroline Shaw, alto: Maria Joao, "S. Joao / Quintas Das Torrinhas" from Alice
Maria Joao is a Portuguese singer who blew me away in a performance about eight years ago. This track begins with a long, rich solo in the Fado tradition, followed by some breakneck scat singing with a Bulgarian flair.
Virginia Warnken, alto: Brigitte Fassbaender singing Schubert's Winterreise (EMI)
As a singer and lover of music, it was hard to come up with just one favourite vocal performance. I chose Brigitte Fassbaender's performance of Schubert's monumental Winterreise (with Aribert Reimann as her accompanist) because of her ability to evoke temperature with her voice. She not only innately understands the sentiments of the text she sings, but also has the power to make one feel frigid, using only vocal colour. Amazing!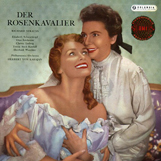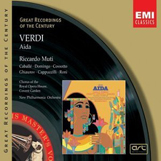 Eric Dudley, tenor: The final trio of Richard Strauss's Der Rosenkavalier on the early Karajan recording with Elizabeth Schwarzkopf, Christa Ludwig, and Theresa Stich-Randall (disc 3, track 19)
It's just straight-up operatic bel canto—no other singing techniques from elsewhere in the world—but the way that each of these three voices weaves together into the ultimate expression of this masterpiece of vocal writing is simply unforgettable for me. The unmistakable character of each of their voices conveys all the sadness, joy, nostalgia, innocence, and the full host of human emotions in conflict at every passing moment in the music, and each singer's ability to act with each and every word solely through the use of her voice is simply remarkable. It is burnt into my mind as one of the greatest performances of one of the highest moments of expression in any piece of music.
Avery Griffin, baritone: Verdi's Aida, 1974 EMI recording with Caballe, Domingo, and Cossotto
Both Caballe and Domingo interact with the orchestra in a way that you don't usually hear. There's an integration between the two musical elements that helps to meld the instrumental and vocal aspects, and it all starts with how Caballe and Domingo shape phrases and show dramatic intention through the score and not just their own capricious whim.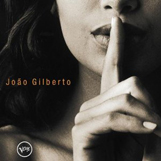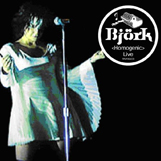 Dashon Burton, baritone: João Gilberto, "Da Cor Do Pecado" from João Voz E Violato
It's impossible to choose, but I really appreciate João Gilberto's "Da Cor Do Pecado." It speaks wonderfully to my inner voice as well as my own singing voice, which very rarely finds such a companion in current music!
Cameron Beauchamp, bass: Björk, "So Broken" from Homogenic Live
I like how she sacrifices her body, her voice, her technique to create complete emotion, much like that of a jazz instrumentalist. I like that shit.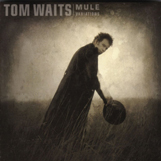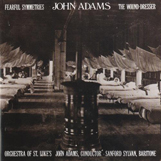 Brad Wells, director: Tom Waits, "Take it With Me" from Mule Variations
Tom Waits' voice is famous for its grit, its roughness. In "Take it With Me,"his singing conveys—for me—honest, intimate vulnerability. His voice almost purrs. The imperfections, the pops and wavers, the out-of-tune piano and notes too low for him to sing all convey an end-of-the-road, dead-of-the-night confession. It's the most direct and affecting love song I know.
Jesse Lewis, producer: Sanford Sylvan, The Wound-Dresser by John Adams (Nonesuch Records)
Sylvan's performance of The Wound-Dresser strikes me to the core. I lost my mother when I was 11. There are not many performances that have the power to connect with that experience. It's not happy, but emotionally it opens you up, and you're better for it.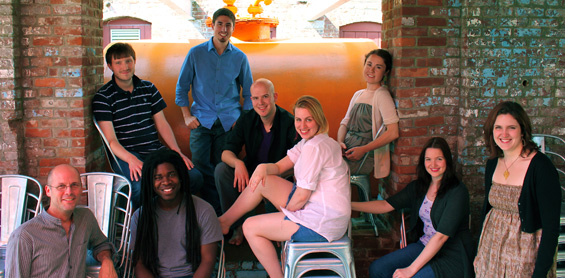 photo: Stephen Spinelli
December 2012