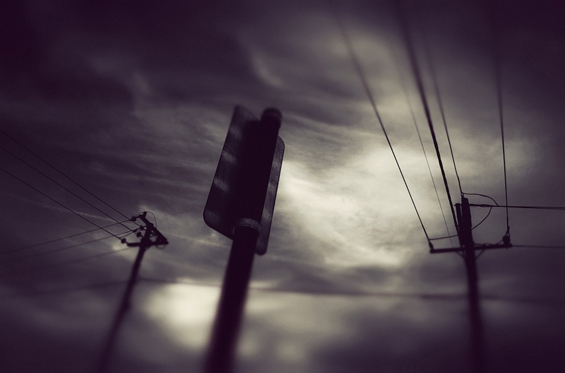 SPOTLIGHT I: VIEO ABIUNGO, AQUARELLE, BLACK EAGLE CHILD, FAREWELL POETRY, MYRMYR, PHILLIP SCHROEDER, Y0T0
The work of so many incredible artists gets covered in every issue of textura, but often an artist is deserving of more coverage than a mere review can provide. So, as one way of rectifying the problem, we're going to regularly shine a spotlight on a select group of creators so that readers will be able to find out how they developed into the artists they are and what led them to create the work they're currently doing. In this first installment, we're thrilled to be able to feature, in their own words, Vieo Abiungo, Aquarelle, Black Eagle Child, Farewell Poetry, Myrmyr, Phillip Schroeder, and y0t0.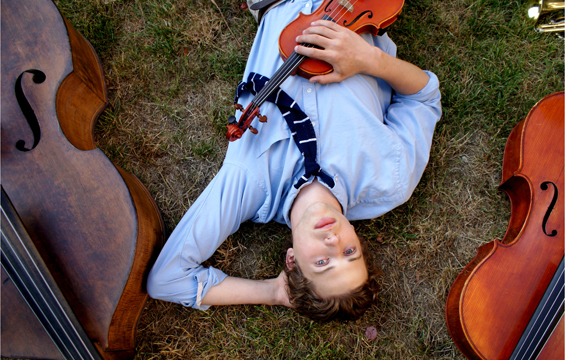 VIEO ABIUNGO
Who: My name is William Ryan Fritch, and I am a composer and multi-instrumentalist who works primarily with film music. I started recording music when I was about twelve or thirteen, and, because I lived in a fairly isolated area away from other musicians, I had to pick up a variety of different instruments if I wanted to flesh out the songs I was recording on my four-track. Growing up I was completely self-taught and even by the time I was in college I had little interest in studying music (I studied humanities, psychology, and political science). I consider my work with Sole and the Skyrider Band and the various jobs I had starting out in LA as a session musician and film composer to be my primary music education. That being said, I just recently completed a Masters program in composition and Improvised Music from Mills College, which was a very beneficial, edifying experience for me and my craft.

I was born in a rural area of Central Florida, where my Father was a citrus farmer/business owner and my mother was a school administrator. I have been all over the US the last six years touring, living in the mountains of Flagstaff, AZ, in the heart of Los Angeles, Oakland, and now my girlfriend and I are going to be living in an old water tower on a farm in Petaluma, CA.

What: I have always loved music that was hard to identify as a genre but easy to identify as a product of a particular artist. This non-attachment to genre has certainly been deepened by my work as a film composer over the last three-and-a-half years, which has led me to compose cues in just about every imaginable style, and oftentimes requires me to replace or substitute pieces of music the film makers could not afford to license (e.g., pieces by Muddy Waters, Baaba Maal, Buena Vista Social Club, even the Doors). This work would prove quite demoralizing if I did not feel that, for me, the overarching style of a song/composition is quite insignificant when compared to the importance of character and evocativeness that is created by the textures, timbres, and arrangement. I am a bric-a-brac, post-globalism kind of composer that has little, if any, qualms about excluding or including elements of various musical traditions into my own personal aesthetic or philosophy. I've spent so many thousands of hours practicing and recording and writing the "wrong" way that my sound has finally developed into something identifiable and unique that is not directly characterized by the genres I may reference or incorporate. In other words, I am and have been enough of a stubborn hack that no matter what kind music I work on, it will be off-kilter enough to still be considered experimental. Even though I now have my Masters in Composition, my work is still that of an untrained autodidact trying to incorporate his favorite sounds and musical elements from various traditions convincingly, while having little in the way of a studied cultural or historical perspective (e.g., West African Rhythms and Contemporary Classical orchestrations). I would never claim to be anything other than a composer of pidgin music. I hope that as I continue to improve the focus and discipline of my ideas, my unorthodox proficiencies as a producer and multi-instrumentalist will allow me to compose and perform arrangements that do not sound like they are the product of a solo artist that can be pinned to a particular place, time or ethos.

When: I am on tour currently with my band, The Sole and the SkyRider Band in support of our new record Hello Cruel World (for dates go to http://www.fakefourinc.com/artist/sole--the-skyrider-band). We will also be doing a live tour blog for Mishka NYC (http://mishkanyc.com/bloglin/) as we travel throughout the western United States.

Currently: Well, I have been a busy bee the last three months and have made more music than I know how to filter through! First and foremost though, I am so excited about the new Vieo Abiungo record, And the World is Still Yawning, that is coming out on August 30th on Lost Tribe Sound. The label head for LTS has gone all out for this release and has pressed the record on 180-gram vinyl, included a hand-printed and stitched remix album that has over an hour and a half of new unreleased tracks and remixes, and we are now giving away a really beautiful B-side album through Vieo.Albm.Fm that completes the experience. After that album I am going to release a follow-up digital EP this September titled Low and Beholden through Lost Tribe Sound, and then in early November we will be releasing a Limited DVD/CD set of a really exciting collaboration with filmmaker Pete Monro called The Thunder May Have Ruined the Moment. Then for early next year I am finishing up two albums of more song-centric material loaded with a bunch of collaborations with some of my favorite musicians (Powerdove, Joan Jeanrenaud, etc).

Musical philosophy: Make music that is honest but not transparent.

Influences and inspirations: Nina Simone for the indomitable spirit and soul she put into every song; Giacinto Scelsi for his use of strings; Tom Waits for his integrity, lyricism, and grit; Charles Mingus for his horn arrangements and swagger; Gyorgy Ligeti having such a distinctive, brilliant style regardless of whatever kind of music he composed; King Sunny Ade, Ali Farka Toure, and Ike Turner for their style of playing guitar; Joan Jeanrenaud and William Winant for being the greatest interpreters and performers I have ever met….seriously. They completely changed the way I think about performance.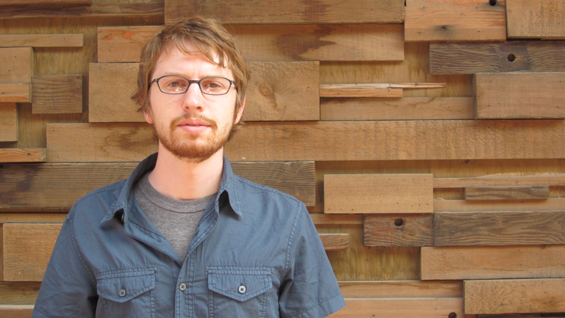 AQUARELLE
Who: Ryan Potts, who records under the name Aquarelle. I have no professional or academic background in music; I just have a voracious appetite for all types of music. I still approach the process of creating music as a listener first. Right now I'm located in Toronto, Canada but will most likely be returning to either Minneapolis, MN or Milwaukee, Wisconsin in about one year.
What : This Aquarelle project began as quiet and minimal but has become almost the opposite. I now bring loud, overloaded guitar frequencies and a lot of layering into my drone/shoegaze pieces. I still aim for there to be distinct harmonious and melodic components to everything I do, even when it's quite loud and distorted. The use of rhythm, be it through phasing, implied edits, or many handheld percussion tracks, is also a growing facet of my music.
When: Since I'm new in a large city, nothing is planned as of now in Toronto. I am open to offers, however, and I'm hoping to tour again sometime in the next year.
Currently: A few years in the making, Sung In Broken Symmetry was just released on the Students of Decay label. It's undoubtedly my most fully realized and layered album. My aim was to structure many cycles of guitar distortion in a variety of ways: with a strict pulse and rhythm; among organs, cellos, and other acoustic instruments; and alone with other feedback and sculpted noise. I'm also obsessed with creating tiny, minute details since so many of my favorite albums have that quality. As such, I didn't want the entirety to be loud and domineering—Sung In Broken Symmetry should breathe and allow for moments of fragility and vulnerability as well. My next slated release upcoming in late-2011 is a split twelve-inch with Alex Cobb on Low Point.
Musical philosophy: The starting point is always to channel the sounds I hear in my head, to make those tangible. Over the years, however, I've learned to let the sounds themselves control a composition by scrapping planned ideas if they don't work and allowing segments of a piece run as long as they remain interesting. That allows dynamics and progressions within a song and album to be revealed naturally and fluidly. This idea facilitates my approach of endless listening sessions and making small revisions throughout that process.
Influences and inspirations: I chose the Aquarelle moniker (which is French for a type of painting done with transparent watercolours) to represent how much art influences and dictates my music. Painting (Gerhard Richter, Mark Rothko, and Morris Louis), photography (Hiroshi Sugimoto, Mathias Vestergaard, and Vivian Maier), writing (Cormac McCarthy, Fernando Pessoa, and David Toop), and different multimedia art (Anni Albers, Robert Irwin, and Christian Marclay) all play vital inspirational roles.
With that said, music itself is still my most immediate and domineering influence. For Sung In Broken Symmetry they feel quite obvious: the blurred guitar distortion of My Bloody Valentine and Medicine; the pulsing minimalism of Steve Reich and Charlemagne Palestine; and the vibrant layers of percussion and melody from Phil Spector were all major factors.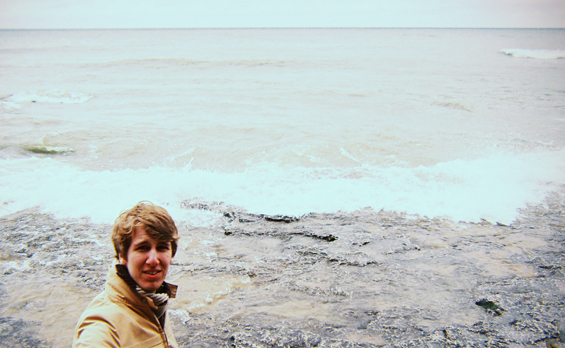 BLACK EAGLE CHILD
Who: Michael Jantz. Husband, father, son, brother. Multimedia specialist and musician. I was raised in Sheboygan Falls, WI and currently live in Milwaukee, WI.
What: My music is predominantly instrumental, largely centered around guitars of different types (steel-stringed, classical, electric). I like both long-form work and shorter, more concise songs that aspire toward a pop-sentiment. I am always trying to marry these two styles of composition, but I find it often difficult.
When: Periodically I play in Milwaukee, but right now touring is not something I plan to do.
Currently: I recently released the CD Lobelia, on Australia's Preservation label and an LP called Pages on a Plane on UK's Under the Spire Recordings. A new LP is in the works for Under the Spire in early 2012, and a new album to follow is currently incubating (both technically and conceptually).
Musical philosophy: Whatever sounds good to me is fair play. I try to be conscious of and avoid deep patterns across long periods of time. I try to play with consideration for both myself and my listeners.
Influences and inspirations: Robert Schumann, Richard D. James, Jim Harrison. I admire and enjoy many artists and their works, but most of my motivation and influence for creating music comes from things in my personal life and my desire to create a kind of narrative for these events.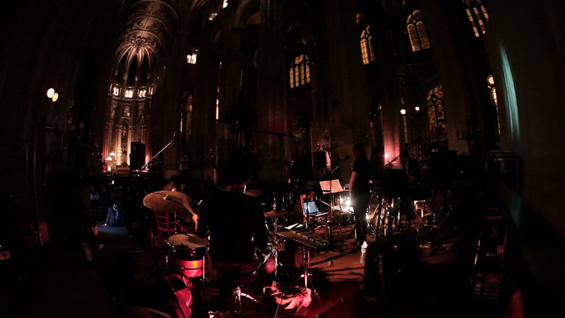 FAREWELL POETRY
Who: We're a Paris-based collective of musicians (Frédéric D. Oberland, Eat Gas, Colin Johnco, Stanislas Grimbert, Stéphane Pigneul) and an Anglosaxon poet-filmmaker (Jayne Amara Ross). We often invite other musicians to join us on stage and in the studio (like Gaspar Claus, Christelle Lassort, Uspudo, Bérangère Maximin, Dave Olliffe, David Moore, etc).

What: The disparity of our experiences and backgrounds allows for the richness of this collaborative effort. We aim to provide a total experience: musical, visual and literary, and rely on instinct and improvisation as a basis for most of the 'song-writing' process. Although this may sound naive, we are just trying to make the music that is dictated to us by our hearts!

When / Currently: Our first album Hoping for the Invisible to Ignite will be released on the UK-based label Gizeh Records on September 26th. The release party for the album will be held in Saint-Merry Church in Paris on the 30th of September, and will include many friends and guests. We will then be touring Europe including France, UK, Benelux, Germany, etc, between the end of 2011 and the beginning of 2012. And we're already thinking about a follow-up to the record, and the embryo of our second album is now forming in our minds; if all goes well we will go back into the studio in mid-2012.

Musical philosophy: 'To live and love and love and live / To write and dream, and dream and fuck / All in the full, indomitable light of Hope'

Influences and inspirations: James Joyce, Maya Deren, Set Fire To Flames, Anne Sexton, Bela Tarr, Patti Smith & Kevin Shields' Coral Sea, music boxes, Dirty Three, Francisco Goya, Captain Beefheart, electricity and any analog gear, Lord Buckley, Max Richter, Sonic Youth's SYR, Robert Wyatt, Tri-X super 8 film, tie-and-die clothes, D19 and other high contrast developers, Ovid, Philippe Grandrieux, William Shakespeare, Earth, Miles Davis's Bitches Brew, Sally Mann, Allen Ginsberg, Sigur Ros's ( ), Luigi Russolo's Art of Noises, field recordings, Serge Gainsbourg's Melody Nelson, The Song of Songs, Einstürzende Neubauten, psychogeography, GY!BE's Slow Riot For A New Zero Kanada, Neil Young's Dead Man, the voice of Gille Deleuze, Sun Ra, John Cale's Le Vent de la nuit, The Ex & Tom Cora, Blonde Redhead's Misery is a Butterfly, Mogwai's Zidane, Oren Ambarchi, Arvo Pärt, red wine and happy drugs, our friends, our dreams, and sometimes our worst nightmares.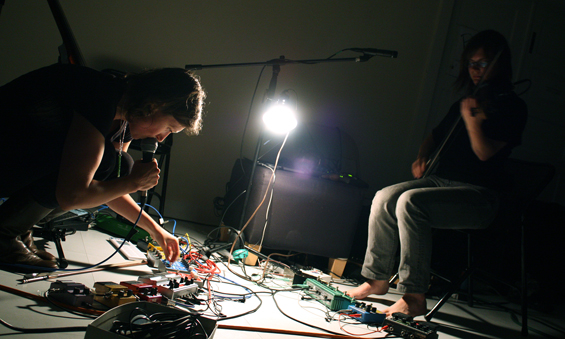 MYRMYR
Who: Myrmyr is Agnes Szelag and Marielle Jakobsons. We both grew up in the midwest, and Agnes was born in Poland. We met at Mills College in Oakland in 2004 and received our MFAs there in 2006, and started collaborating musically as soon as we met. We're both media professionals working and living in the Bay Area.
What: We write electroacoustic music with many instruments, focusing on violin, cello, voice, and harps. Our sound is reminiscent of our shared Baltic/Eastern European roots but also has a very technical and electronic element to it. We used to write programs that would play and respond to what we are doing in performance, but currently we both use pedals to create our sound. We create all of our sounds live with our instruments and use electronics to alter them. We have also created notated and graphic scores and worked with ensembles of musicians. Last summer we created an all-acoustic piece with vocalists and instrumentalists named Unweathered Embers (here's a link to images and snippets of sound from that: http://www.youtube.com/watch?v=cYvFJkpOmVU).
When: We just had a great string of shows for our summer season in Oakland and San Francisco and are finishing up in Chicago 10/12 at Enemy in Wicker Park. Agnes is moving to Poland for a Fulbright Award in Music, so we are hoping to play some shows in Eastern Europe 2011 and Mainland Europe 2012. In the meantime we're going to try to play together using Skype or other networks.
Currently : Our second album Fire Star is available now on LP from Experimedia, Boomkat, or the label Under The Spire Recordings.
Musical philosophy: Transformations in the moment.
Influences and inspirations: Scandinavian free folk, the intersection of science and folklore, traditions, instruments, colour, water, weather, nature, Shostakovitch, resonant spaces, churches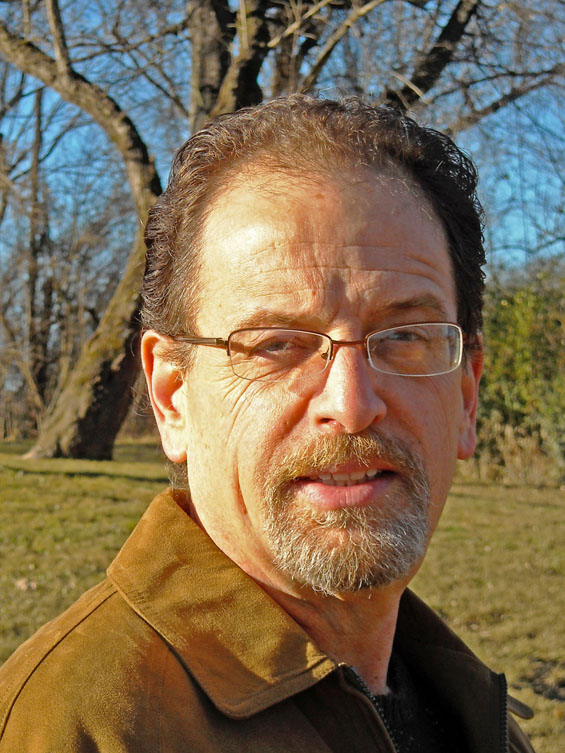 PHILLIP SCHROEDER
Who: Phillip Schroeder, born in 1956 in Rancho Cordova, California. My musical life began early and paralleled the diversity of surroundings—living in twelve states—playing trumpet in concert bands and electric bass in rock and jazz bands, singing in choirs, conducting orchestral and chamber groups, improvising with a variety of ensembles, and concertizing as a pianist BM from the University of Redlands, an MM at Butler University, and a PhD from Kent State University, studying music with Barney Childs and Michael Schelle. I'm currently teaching at Henderson State University in Arkadelphia, Arkansas (beginning my 11th year): composition, music theory, aural skills, counterpoint, and orchestration (I've also taught at Grinnell College, Hamilton College, University of Iowa, Butler University, and Sam Houston State University).
What: Pat answer: I write good music. Many years ago I realized that too much music "comes at you" and decided to write sounds that draw the listener in (aesthetic safety!). I have studied many mystical traditions and meditated since the age of 15. The music has reflected that personal journey. My work is created to effect a listener in terms of spirit, intellect, and emotion. The music is crafted for specific performers (often for me)—their skills, aesthetic inclinations—resulting in a community effort of kindred spirits. If the performers are convinced, the listener will be affected. Silence and stillness are very significant, and my intention is to write music that offers a powerful visceral experience along with engaging intellectual depth.
When: The schedule of concerts for 2011-2012 is not set, but the following are being arranged:
- a four-member ensemble is being formed to tour with the music from Passage Through a Dream and Move in the Changing Light.
- the Memphis Wind Quintet will tour with my Music for Wind Quintet
- several wind ensembles are scheduled to perform It Is Ours!
- Of Love, Life and Time (Tagore poems) will go on tour with baritone Robert Best and pianist Elvia Puccinelli
Currently: Passage Through a Dream (Innova), the follow-up to my 2006 album Move in the Changing Light.
Influences and inspirations: Taoism, Zen, and a variety of other mystical traditions; daily meditations; nature; stillness
Music: Early influences: Gentle Giant, King Crimson, ELP, Yes, Jethro Tull, Return to Forever
Since (dead): Gregorian chant, Josquin des Pres, J.S. Bach, Gustav Mahler, Claude Debussy, and Arnold Schoenberg
Since (mostly alive): Daniel Lentz, Jim Fox, Barney Childs, Christopher Hobbs, and Larry Solomon; experimental improvisation ensembles
Sundry: cats, cooking, baseball, astronomy, geology, reading, history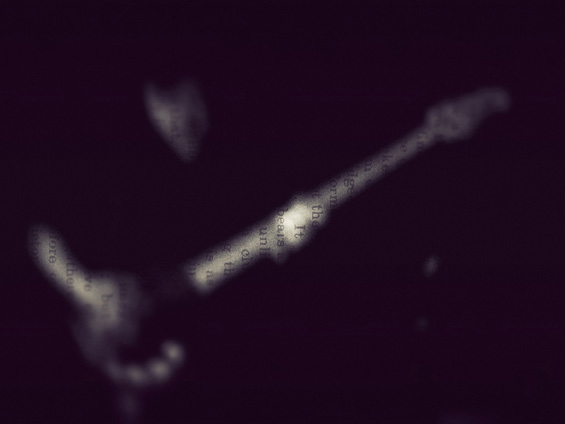 Y0T0
Who: y0t0, or Year Of The Ox, is the solo project of Charles Sage of Hessien, whose previous releases No Myths and Baraku have been musical reconstructions of dialogue from documentaries No Maps For These Territories and Goddo Supiido Yuu! Burakku Emparaa.
What: Uriarra Road is fourteen tracks of commentary on loss and isolation in Australian rural communities, and how that detachment is harnessed by an increasingly right-wing press and whipped up into an artificial nationalistic fury. Described by early reviews as a concept album with a cinematic element (the repeating theme of the road through the fictional town of the title), it features remixes by Downliners Sekt, Jasper TX, Ghosting Season, Field Rotation, Spheruleus, Relmic Statute, and Seaworthy.
When: The digital album mastered by Taylor Deupree is available now through UK's Fluid Audio Fac-ture imprint as download only, with an elaborate package including a video made for the release by Ian Hazeldine (Antonymes), a PDF digital brochure, and screen saver artwork.
Currently: Resting! After a few very busy months, I'm enjoying few weeks off music before getting married in October to my partner Jane, who contributed some vocal texture to the album (as she has with some previous Hessien tracks). I was lucky enough to get quite a bit of input with this record; a talented guitarist and friend from Melbourne, Ben Carter, provided some fantastic guitar work for one track. The record took quite a bit of time to put together, much longer than I thought it was going to. I'd gotten a few pieces to a point where they all made sense as an EP, and had the idea to maybe bookmark the beginning and the end of the record with a simple three-track piece that included some traffic noise. I wasn't really sure how to do it, and I think that I needed something to bounce my ideas off.
I initially approached Harry Towell (Spheruleus) for some assistance in fleshing it out, and he provided a really elegant reworking; that provided the starting point for the road running through it. That contact with Harry sent me off on a different tangent. David Horner (Relmic Statute) provided two reworkings, one of which became the introductory track for the album released separately. Cam Webb (Seaworthy) broke up the traffic flow and put it right back out into the bush, Christoph Berg (Field Rotation) went underground and nailed it with some menace. Jasper TX provided the heart of the piece. Ghosting Season set up the exit, and Downliners Sekt drive it out of town.
It started as much the same as the previous two releases had, me taking dialogue/audio from a film and rearranging/reworking it, but over time it developed into something really different. It grew legs. Part of it is externalizing a growing disgust with how media distorts peoples' view of the world, and how that relates to politics in my country; in which it is just horrifically bad. Part of it was me seeing how far I could push a simple musical idea, and I'm really surprised listening to it now, the ideas that just sprang out and became more than just the sum of its parts. I was really lucky and appreciative for these people to come on board the project, and I'm really glad Dan Crossley at Fluid saw the merit in what I was trying to do. He deserves a lot of credit for getting it across the finishing line
Next up I'm talking to a mate, Ryan Gallagher, about a similar project based around his hometown of Moruya at the South Coast—we just have to find the time to do it. Tim (Martin) and I have been bouncing ideas around for the next Hessien album, he's been a pretty busy chap in recent months, too—he seems to be able to make music while he sleeps. I have no idea how he fits it all in, his energy and skill is amazing.
Musical philosophy: I'm not sure if I have a philosophy per se. I learnt the little I know of music from the rock bands I played in as a young man, and I've always been very partial to melody as a result. Finding ways to break melody down into its component parts and expand on the ideas inside them was a challenge when I moved into the framework of instrumental music. Working with Tim in Hessien was so radically different to what I was used to, and I think after seeing how he operated I approached it in a different way.
Influences and Inspirations: I'm not sure if I have a lot of conscious musical influences; Godspeed You! Black Emperor, Jakob, and Miles Davis are three examples of what I consider to be perfect music, if that's any indication? I think I'm like everyone, a bit of a sponge—absorbing whatever is in my sphere, and reacting to it without realizing exactly what I'm doing. If that is the case, I think a lot of the things I've been listening to over the last twelve months had an effect—Barn Owl, Danny Paul Grody, The Black Dog, Downliners Sekt, Mogwai, J Tillman, Jasper TX, Loscil, Ludovico Einaudi, Johan Johannsson, Tycho, Rafael Anton Irisarri, Fennesz, Port Royal, Max Richter. One record that literally took my head off this year was the bvdub/Ian Hawgood CD The Truth Hurts. That album is just an absolute work of art, no other way to put it. I do also have a soft spot for prog—Battles, Tool, I'm Not A Gun, Karnivool, and PVT. I consider it a guilty pleasure, and should probably be more embarrassed about it than I am.
September 2011