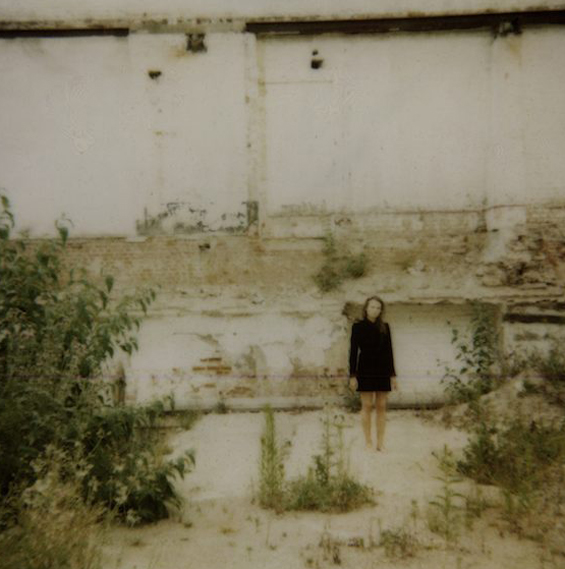 SPOTLIGHT III: ITSNOTYOUITSME, THE OO-RAY, SENSE, CHRISTINA VANTZOU
Our third chapter in the Spotlight series presents a diverse quartet of artists, from the experimental cello explorations of The OO-Ray and emotive electronic music of Sense to the "shoegaze loopcore" of itsnotyouitsme and the orchestral mini-symphonies of Christina Vantzou. Do they have anything in common? Each has just released a new recording, and all of them, needless to say, amply reward one's attention.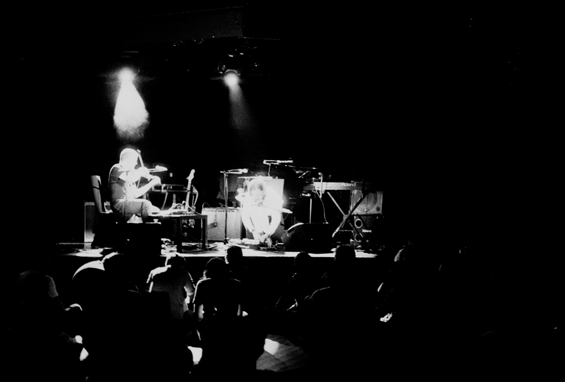 ITSNOTYOUITSME
Who: Caleb Burhans and Grey Mcmurray. We met at the Eastman School of Music and both currently live in NYC.
What: We make emotional ambient, or post-rock, or shoegaze loopcore (genre name courtesy of Gabe Kahane), or evrymusiq, or long-tone songs, or instrumental songs with long titles. What separates us from other music is that both of us are emotionally conjoined to what comes out. The only thing that defines this music is the same thing that separates it, which is that it is the two of us that makes it.
When: November 13th at Shea Stadium in Brooklyn (w/ Seven Teares), December 13th at Southpaw in Brooklyn (Part of the All Together Now Festival), January 6th at TBA : Brian Eno's Apollo and Atmospheres album recreation with special guests.
Currently: Our recent album, everybody's pain is magnificent, out on New Amsterdam Records as of September 2011.
Musical philosophy: Only honest output, and believing that the weight of your experience is worth the editor that is apparent in your intuition's impulse.
Influences and inspirations: Elliot Smith, Arvo Pärt, David Bazan, Donny Hathaway, J.S. Bach, Brian Eno, Karen Armstrong, Donnie Darko, Dexter Gordon, all our friends, Skuli Sverrisson, Richard Manuel, Godspeed You! Black Emperor, Nick Drake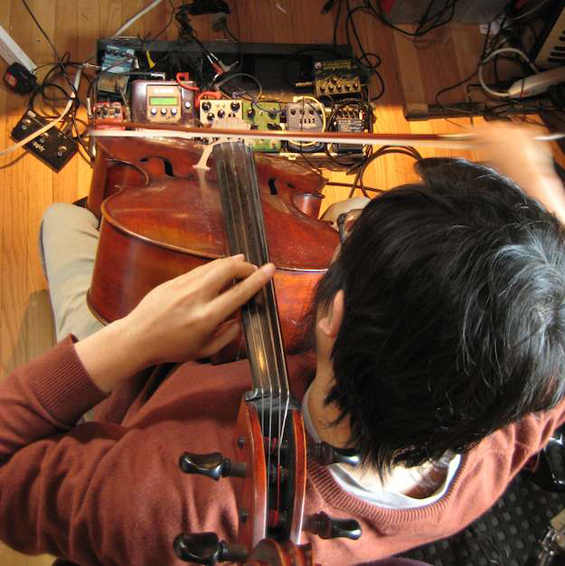 THE OO-RAY
Who: My name is Ted Laderas, and I currently play improvisatory ambient cello music as The OO-Ray. I started out playing saxophone in Jazz Band in high school and college, though I always preferred the slower, lyrical ballads rather than the explosive pace of bebop. As time went on, I became more interested in electronic music and played experimental electro and house music as part of a duo. Most of our work had an improvisatory and performance element to it, though in a very limited sense (twiddling effect knobs and such). At the age of 30, realizing I wasn't getting any younger, I decided to start learning cello and incorporate my improvisatory skills into making music with the cello. Combined with an obsession with the sonics of My Bloody Valentine, The OO-Ray project was born.

What: I call what I make either "Chamber drone"—drone music with a Chamber music feel, or "Shoegazer Cello." I don't attempt to play lots of notes, but rather go for evoking an experience of musical ecstasy in the listener by building symphonic chords. I use technology such as pitch shifting, looping, and distortion to evoke the gauzy textures of shoegazer music. When combined with cello techniques such as pizzicato, col legno, and sul ponticello, they augment the sonic capabilities of the cello.

When: I will be playing a show in Portland at the Piano Fort on November 15, opening up for Clem Leek and Marcus Fischer. More information will be available on my website.

Currently: My current album is a series of twelve cello and guitar improvisations called Astoria , available as a CD on Waveguide, and digitally via Audiomoves. This came out of a year-long project from 2009-2010 to produce a song a week on my Soundcloud page. The very best of those became the basis for Astoria. A free EP of symphonic shoegaze called Waimea will be released in the near future on Distance Recordings.

Musical philosophy: I am most attracted to the genres of music that allow people to explore the outer reaches and possibilities of sound. In the words of Morton Feldman: "In music when you do something new, something original, you're an amateur. Your imitators—these are the professionals." I embrace the role of amateur wholeheartedly, and try to push the limits of music from my limited resources.

Influences and inspirations: My Bloody Valentine's exploratory approach to sonics has provided me the courage to explore sound. Loveless and Arvo Pärt's Cantus in Memoriam of Benjamin Britten, Harold Budd & Robin Guthrie's Mysterious Skin soundtrack, cLOUDDEAD's Cloud Dead Number Five, and Arthur Russell's World of Echo are forever burned into my musical DNA. My heroes are the ones who have the courage to explore a wide range of sonic territory, such as Brian Eno, Tom Ze, and cLOUDDEAD.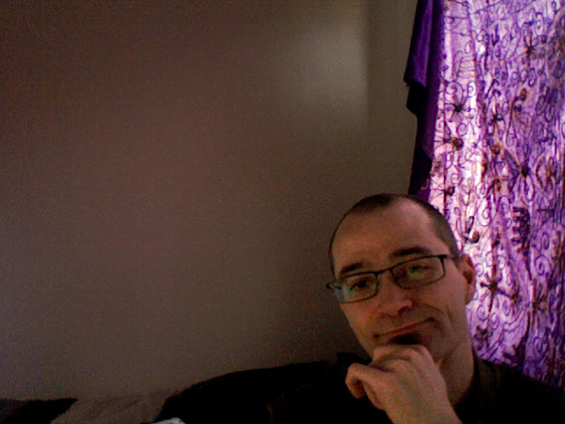 SENSE
Who: Adam Raisbeck, Melbourne, Australia
What: I don't like to limit what I do musically, so essentially any kind of music is available for exploration. Mainly I've been known to make Ambient or Melodic IDM kinds of music, but I really don't like to use those kinds of genre tags ... and prefer to see everything as just "music."
When: October 31st release of full-length album, Selected Moments Volume 1, on Psychonavigation Records; TBA: Release of twelve-inch, AXxil of Macial EP, on Detroit Underground Records; live at Racket, Melbourne, Australia on November 3rd with Steve Law (Zen Paradox) and others…
Currently: Sense is the project name I've used for about ten years now, since changing from a few earlier names (Soulenoid, Whateverman) I used when I first started making, performing, and releasing music.
Musical philosophy: My musical philosophy is quite simple. In essence I see everything and experience everything as music. I believe music is the ultimate language of human communication. I believe neural networks are formed when we allow ourselves to feel. I also believe in the ether space in sound, which is beyond sonic and is able to transfer and transmit the true nature of the soul.
Influences and inspirations: I am influenced by nature and the concepts I find when interacting humanly with it and with other humans. The nuance of the clouds, the ethereal power of the wind, the infinite white noise nuance of a flowing body of water—these things influence me in a myriad of ways with regards to ideas for music.
Some musicians with whom I have felt kinship are (a by no means complete list): Vangelis, Jessie Somfay, Urogi Jani, Zen Paradox, Anklepants, Hazrat Inayat Khan, Andrew Bird, Gwerkova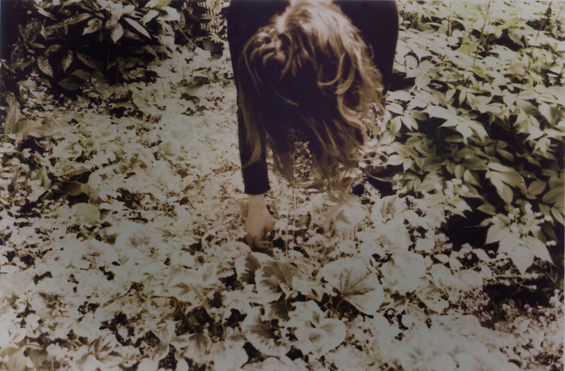 CHRISTINA VANTZOU
Who: I have two names, but these days I go by Christina Vantzou. Long story. I have NO FIXED PROFESSION. As of recently, I call myself a composer.
I was born in Kansas City, Missouri. I spent my childhood summers in Greece. I went to Art school at MICA in Baltimore and lived there a total of six years. In 2003 I moved to Brussels, Belgium. That's where I live now, but I make a habit of spending at least a month of the year in KC.
What: I'm not the best at describing my own music. "Post Classical," "Contemporary Classical," "Ambient"....these are decent words. It's instrumental music, and it's slow. It's made on the computer using orchestral sounds, samples, and my voice with a lot of reverb. Then it's mixed with live recordings of classical instruments. For my first album, I recorded with a string quartet, french horn, clarinet, bass clarinet, and flute.
I made a left turn into music from a background in visual art. Nowadays my visual work consists of drawing, film, and video. I have zero music training—academically speaking—and this is my greatest asset.
I have good ears. They're small and they work very well.
I also have a knack for finding good collaborators. For the new album I worked in collaboration with Minna Choi. She's the mastermind behind the sheet music for the new album.
Currently: October 24 is the release date for my very first album ever. It's called Nº1. I've already started unearthing Nº2, but it's in the early, primitive stages. When I decided on Nº1 as a title, I'd already imagined the recordings as a series, anticipating as far ahead as Nº 8. If I go at the pace I've set for myself, it might take 40 years to get there. But back to the present. Nº1 is also the soundtrack to a film I've been working on for nearly ten years. The film has an abstract narrative and is made from 16-mm film shot, samples collected, and some animation. Last year I wrote a grant and received a nice little bundle of cash from the Flemish government. This allowed me to put together a concert with a seven-piece string, horn, and woodwind ensemble. The show was held in an art space in Brussels called Komplot. Minna Choi flew out from San Francisco to conduct. We performed a large chunk of Nº 1 and projected an early cut of the film. Naturally, I'd like to perform in this format again. There are some proposals in the works to make it happen.
In the meantime, my friends in Balmorea asked me to play a show with them in Gent on October 26. There's no budget this time, so it will be my attempt at a smaller scale permormance. I've had two vivid dreams about it so far. In one dream, Micheal from Balmorea was backstage preparing for sound check. He pulled out a giant multi-stringed instument that sounded AMAZING. It looked ancient, like something out of Greek mythology. The whole dream was me wishing I had the idea to build something like that.
Influences and inspirations: My music mentors are:
1. Adam Bryanbaum Wiltzie
2. Mark Linkous
I learned everything I need to know from hanging around these two.
I could write volumes on influences and inspiration. I've had a gush of inspiration from a roll of toilet paper before.
November 2011