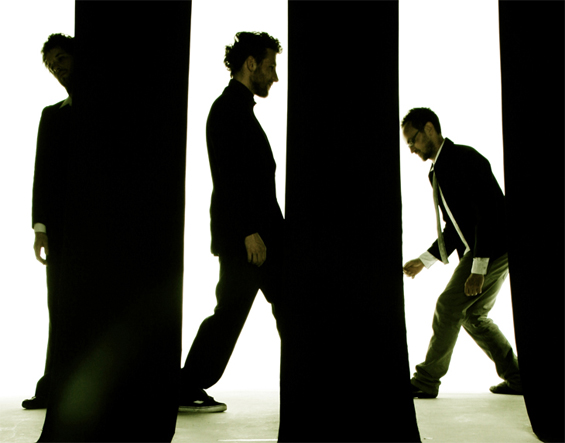 SPOTLIGHT IV: ALEXANDER BERNE, MATS EILERTSEN, AND ELEKTRO GUZZI
textura's fourth Spotlight features the acclaimed jazz bassist, bandleader, and composer Mats Eilertsen, techno trio Elektro Guzzi, and multi-instrumentalist, composer, and all-around alchemist Alexander Berne. All three have new recordings on offer—SkyDive by Eilertsen, Flickers of Mime/Death of Memes by Berne, and Parquet by Elektro Guzzi—, and, without question, all three are well worth checking out. We thank all concerned for taking the time to contribute to this month's article.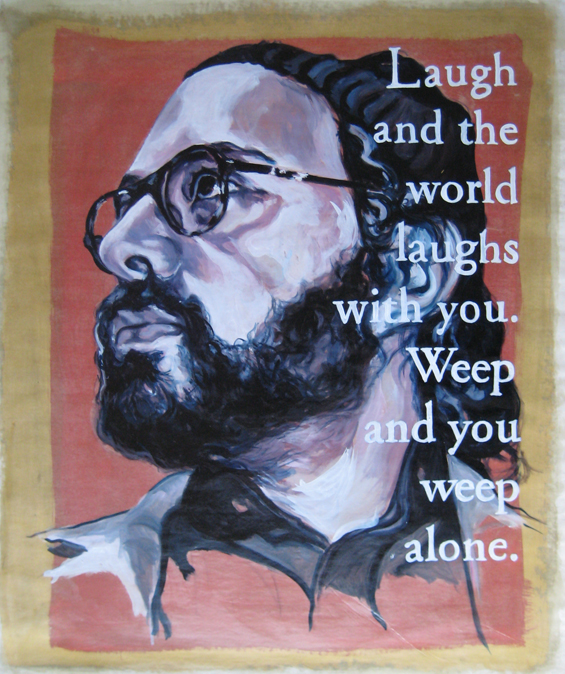 portrait: Karolien Soete
ALEXANDER BERNE
Who: I was born and raised in NYC. My 'Abandoned Orchestra' recordings have all been made to date in Southwest Florida, at my Mirabella Studio. Occasionally, when I am scheduled to play in public, an unusual character named 'The Beast' appears in my place.
What: My first and primary instrument is the saxophone; however, my focus in recent years has been explorations of what I call 'The Abandoned Orchestra,' a solitary attempt to create a refined aural artistic statement (free of synthesizers and samples) as composer, performer (occasionally instrument maker), engineer, and producer. I express myself at times in visual media as well. I began with the discovery of a painting technique involving photo emulsion and acrylic on paper. More recently I've explored hi-resolution imaging of live painting, and addressed some need through performance art manifestations, so as to ask questions about inner and outer beauty.
Currently: Flickers of Mime/Death of Memes, a double disc, has just been released on Innova. Recently I have been collaborating with choreographer Stefanie Nelson and visual artist Karolien Soete on a project involving camera obscura techniques and ideas about inner and outer spaces. We just finished our first performances in NYC and will be at the Joyce Soho in March 2012. I've finished the first disc of a new recording project, Self Referentials, and am working on disc two. I have ongoing collaborations with a number of talented friends, including Belgian percussion artist Eric Thielemans, and singer-songwriter Jaik Miller.
Musical philosophy: I suppose much of what I am concerned with is an attempt to make friction-less sounds. Obviously all physical sounds arise from one thing striking another. But I became interested in the idea of beginning a wave imperceptibly, or maybe trying to merge with, and ride into audibility a sound that was already there, had no origination. On my primary instrument, saxophone, the practice of commencing a note as an elegant rise from nothing has been a challenge, and breath control has become an important practice. Focusing on breath, purity of sound, and cycles of creating, sustaining, and dissolving waves can have an enriching effect on the practitioner and audience alike. This understanding guides many of my aesthetic decisions.
Influences and inspirations: The poet Michael Bonine.
photo: Andrei Dragoi
MATS EILERTSEN
Who: I'm a bassist, composer, and band-leader who's performed with artists such as Pat Metheney, Joshua Redman, Lee Konitz, Bobo Stenson, Kenny Wheeler, and Tomasz Stanko, and recorded with Solveig Slettahjell, The Source, Tord Gustavsen, Parish, Sonny Simmons, Kornstad trio, and Food, among others. I received my first bass (a Cort electric bass) at 14 and not long after discovered jazz through the music of Charles Mingus and Jaco Pastorius. I started playing the double bass at 16 (and have stayed with it ever since), studied at the Conservatory in Trondheim, Norway, and am now a part of the Norwegian jazz scene.
What: I play in a number of bands in Norway and internationally, such as the Tord Gustavsen Ensemble, the Source (with Trygve Seim, Øyvind Brække, Per Oddvar Johansen), and the Wolfert Brederode Quartet. On my latest recording SkyDive, I'm accompanied by Tore Brunborg (sax), Alexi Tuomarila (piano), Thomas T Dahl (guitar), Olavi Louhivuori (drums), and in the Mats Eilertsen Trio, I'm joined by the Dutch pianist Harmen Fraanje and Norwegian drummer Thomas Strønen.
Currently: I've issued six CDs under my own name, the latest one being SkyDive (Hubro), and I also released in 2010 the Mats Eilertsen Trio recording Elegy (the follow-up, to be released in 2012, is currently in the works).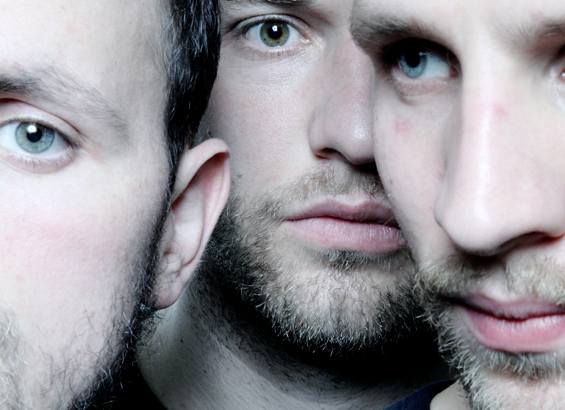 ELEKTRO GUZZI
Who: We are Bernhard Breuer, Bernhard Hammer, and Jakob Schneidewind. Jakob and Bernhard Hammer grew up in Vienna, Bernhard Breuer in upper Austria, and at the moment we all live in Vienna.
What: Elektro Guzzi plays techno. The way we produce our music is perhaps uncommon for the techno genre: we create our tracks using drums, bass, and guitar; do not use any pre-prepared audio-material (like samples or loops); and do not do any overdubbing on our recordings. One could say that we are a live-techno-band. But, anyway, for ourselves it is less important how a sound or music is produced (digital or analog, synth or acoustic instrument,...). Instead what counts is how a piece of music sounds and not how it was produced. Other musicians do techno with synthesizers and sequencers; we do techno with drums, bass, guitar—that's it.
When: 12th of January: Eurosonic Festival in Noorderslag (NL); 21st of January: A38 ship in Budapest (HU)
Currently: Our new album Parquet was released on November 14th. We worked very hard on this album and are happy it is now available. Parquet was recorded (very old-school) on two-inch tape and we kept the music in an analog state as long as we possibly could. It's also the first time that we've made a music video, and doing the video for "Pentagonia" was an exciting and fascinating experience.
Musical philosophy: We are perfectionists, musically speaking. We spend a lot of time rehearsing and always find something that we can work on and improve. So accuracy and (at least) trying to aim for something perfect could be described as our musical philosophy (if we have one).
Influences and inspirations: One main influence definitely is Detroit Techno, and musicians such as Jeff Mills, Robert Hood, and others. Each of us brings experience in playing improvised and experimental music (that's the scene where we met) to our group work, and those scenes have had a major impact on our music and the production processes we use.
December 2011