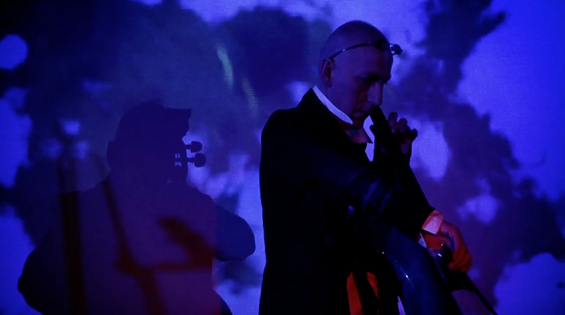 SPOTLIGHT V: MARVIN AYRES, BIRDS OF PASSAGE
textura's fifth Spotlight features the celebrated composer and violinist Marvin Ayres and New Zealand-based Alicia Merz, who releases stirring music under the Birds Of Passage alias. Ayres has been a musical force for many years now, with his Cellosphere first appearing on Ritornell in 1999 and then reappearing on Burning Shed years later. Other full-lengths have appeared, including Eccentric Deliquescence (2004) and Neptune (2006), but arguably Ayres' crowning glory is his just-released Harmogram. Merz recently collaborated with Leonardo Rosado on a wonderful full-length recording called Dear and Unfamiliar but is poised to receive further accolades for her haunting new solo release Winter Lady. We thank the two artists for taking the time to generously contribute to this month's spotlight.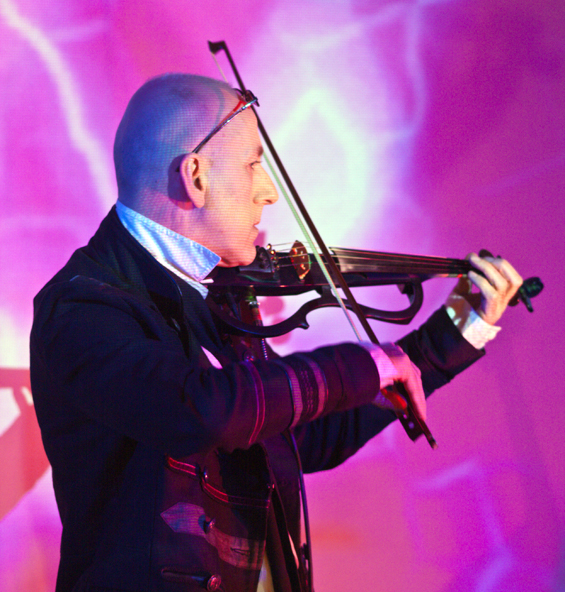 MARVIN AYRES
Who: I was born and grew up in London and won scholarships at school to have cello and piano lessons. It was very rare for an urban kid to be plucked out of the inner city environment and parachuted into a world of middle-class refinement. 'Twas a period of imposed intellectualisation, and I was even compelled to erase my cockney accent! I then studied and graduated from Trinity College, London. From then on I worked with various bands, playing, arranging, scoring, etc, as well as touring and playing. I formed my own band The Government, which was a kind of new wave, punk, jazz, and rock outfit extolling the virtues of ontology and alienation—ahead of its time, no doubt. During this period I began to explore the electric possibilities of the cello and violin (which I had by now taught myself). Although I've travelled extensively, I'm drawn back to London where I currently live.
What: I write music primarily to be beautiful and moving. I predominantly compose for cellos, violins, and violas. I'd say that the creations convolve between textures and harmony. I'm not in the least bit interested in how clever or dryly academic music is. All I'm interested in is if it has 'touched' the sentient core. I can listen to a thirty-minute symphonic work and there will be a two-to-three minute section that will send shivers through me; my aim is to eliminate those twenty-seven minutes in my compositions. I play all the parts in the orchestrations, which I think is probably quite rare and also determines my 'sound.' I'm fascinated by re-appropriating so-called 'classical' instruments in textures, tunings, groupings, and effects.
When: There will be numerous live shows in 2012 to promote my new album Harmogram and a live set on BBC's World Service. I arranged, scored, and played strings on a new 'all star' charity album, Sex, Drugs and HIV, that is being released in 2012 and will be playing in the live show—the same thing for the new B.E.F (Martyn Ware/Heaven17) album Dark, on which I arranged and played on two songs.
Currently: My new orchestral suite Harmogram is released in early 2012 in a double-disc format featuring both stereo and 5.1 surround sound. It's going to be toured as a 'True' 3D Surround Sound and 3D Visuals installation in Galleries across the UK, Europe, and the U.S.
Over the last six months I've been working on a project called Sacred Spaces. Some excerpts from the press release give an impression of what the project's about: Sacred Spaces is an ongoing and evolving project with recordings in different environments. The instruments will be randomly tuned to complement the environments, and microphones will be used to pick up the full ambience of the spaces once excited by the cellos, violins, and violas. One element that will link all of the locations will be the same series of notes, which will be assembled to create one collective piece composed from the overtones, sustains, and reverberations recorded in each environment. The intention is to return to some of the locations at a later stage to present installations from the compositions that were inspired by and recorded there. To accompany these journeys, the project will be documented with a film diary. Sacred Spaces locations so far include: The Tate London, BBC Bush House, Bretton Chapel, HMS Alliance Submarine, and Orfordness.
I've also just set up a new Music/Arts organisation called Wall Of Waves, an organization dedicated to the support and promotion of new talented music composers working in genres like minimalism, experimental, electronica, modern classical and avant-garde, as well as those involving audio-visual installations and concepts like spatial sound. Wall of Waves encourages the continuing challenge of the established conceptions of the listening experience and what music should sound like, facilitating the access to new ways of perceiving music to larger audiences. Related events include concerts, exhibitions, talks and workshops, and aim at creating a space of interaction and collaboration between innovators that create in the boundaries of music and conceptual art. Wall of Waves' ultimate goal is to articulate a scene of great cultural relevance by fomenting the relationship between artists, audiences, record labels, music related publications, and funding organisations.
Musical philosophy / Influences and inspirations: For me, music is solely about feeling. I'm fascinated by the minutiae and the detail inherent in what is ostensibly regarded as minimalism, Arvo Part being the leading exponent with his holy minimalism. I also love the melancholy heard in Tavener. My earliest influence would be the bucolic romanticism of R. Vaughan Williams and his organum harmonies. I love the true and original 'ambience' found in the choral polyphony in the Renaissance music of Tallis, Lassus and the eerie, almost prescient harmonies and dissonance of Gesualdo.
Ironically, the philosophy of Sartre and the streams of consciousness from Virginia Woolf have probably had more effect on me than any composer. Nausea and The Waves opened up two different levels of the conscious/unconscious that scrambled my world into an open and perpetually challenging terrain into which I poured myself and my creativity. I suppose it would be accurate to say that I do not want to sound or be like anybody else. I'd rather be a small original voice than a loud copy.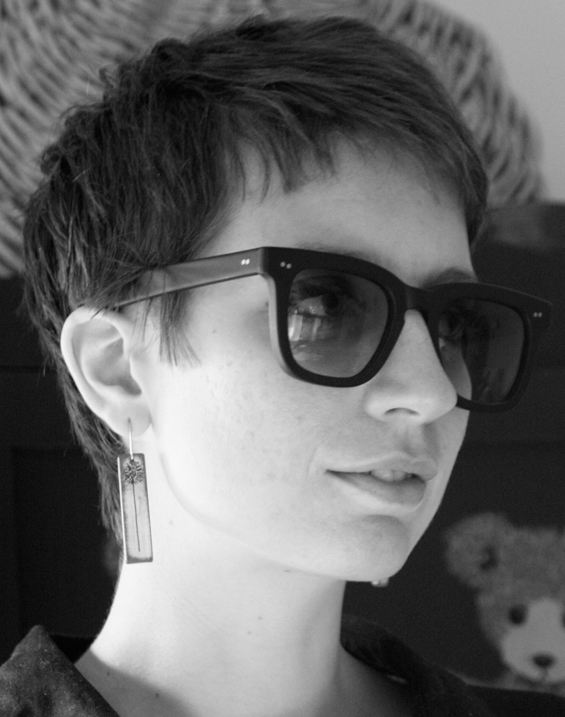 BIRDS OF PASSAGE
Who: I'm Alicia Merz from New Zealand. I make music under the name Birds of Passage, but more importantly I'm a daughter, sister, wife, mother, feminist, artist, writer, poet, and introvert.
What: ambient, drone, folk.
I try to make music that has an atmosphere and creates a mood or emotion. Also, honesty and authenticity are very important to me.
When: I've had an extremely productive year that included a tour of the UK and Europe and three full-length albums. So there are no more shows scheduled for the foreseeable future, just recording, though I hope to return to Europe in 2013.
Currently: Winter Lady came out in the middle of December. It's seven tracks of dark, ambient, drone, and folk recorded in late 2010, developed on tour in Poland and Czech Republic in April 2011, and re-recorded from July to September.
Musical philosophy: authenticity and honesty.
Influences and inspirations: Emily Bronte, breathless-inspiring cold winds, Nina Simone, Oscar Wilde, the smell and atmosphere of a spring day, memories, Arvo Pärt, Satie, Nick Drake, winter nights, Sigur Rós, Górecki, Leonard Cohen, walking in the rain, many others and many more things.
January 2012