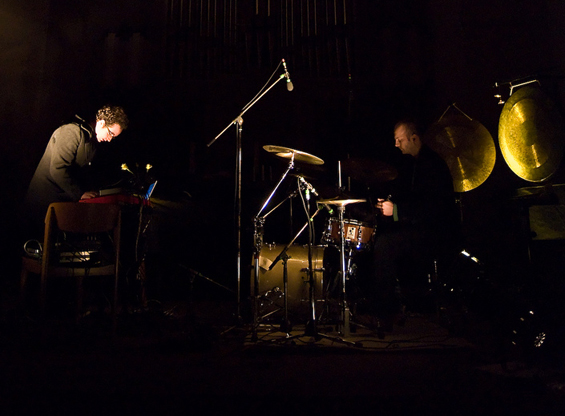 SPOTLIGHT 7: BESARIN QUARTETT, MICHAEL MIZRAHI, SESSION VICTIM
Our seventh spotlight at first might seem like the most diverse yet, but in actual fact there are many commonalities shared between the artists. Besarin Quartett might be called a classical-electronic outfit, while Michael Mizrahi is a classical pianist who's also a co-founder of Now Ensemble. Session Victim has few ties to classical music, though there's no doubt the group traffics in classic house music. Regardless, all are worthy of one's time and attention, and we thank everyone involved for contributing their words to this month's spotlight.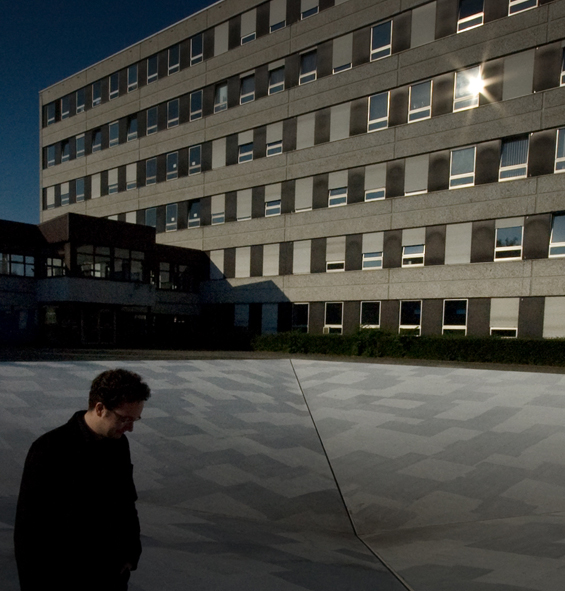 BESARIN QUARTETT
Who: Thomas Bücker, graphic-designer and musician, Münster (Germany)
What: Imaginary fictional filmscores
When: Münster: Blackbox (May 31), Berlin: Krake-Festival (August 6-11, tbc), Essen: Denovali Swingfest (October 5-7, tbc)
Currently: II
Musical philosophy: It's about the notes you don't play.
Influences and inspirations: Spontaneously: films (especially opening titles), soundtracks, typography. Music of all kinds—at the moment: Andy Stott, Pjusk, Jacaszek, Demdike Stare, 2562, Clark; in the past: Jean-Michel Jarre, Tangerine Dream, The Art Of Noise, Talk Talk, Codeine ... but of course everything can be an influence or inspiration—wittingly or unwittingly. Permanently or non-permanently: friends, family, even the weather and the stars.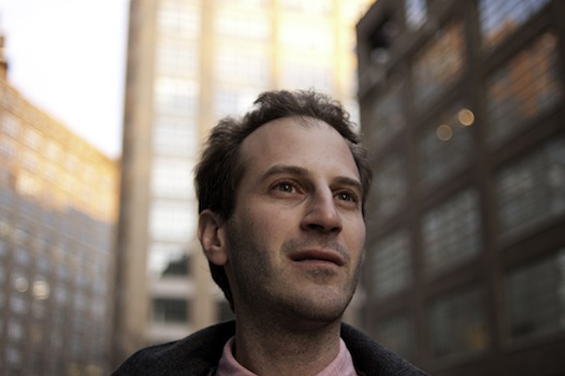 MICHAEL MIZRAHI
Who: Michael Mizrahi, classical pianist. I grew up in the Northern Virginia suburbs of Washington, DC. I studied at the University of Virginia and at the Yale School of Music, where I was a student of Claude Frank. While at Yale and then in New York City, I met a lot of the people I play with today, including the members of NOW Ensemble, a group I helped form in 2004. I am currently based in Appleton, Wisconsin, where I teach piano at Lawrence University.
What: Over the past several years, I have become fascinated with the composer-performer dynamic – working with composers on the creation of new works. As a classical pianist who has spent a lot of time with the traditional repertoire of the past three hundred years, I have been struck by the timeless appeal of the piano, and how much the repertoire that I've premiered in the past five years has had in common with those older works. I particularly enjoy programming newly composed works alongside more established cornerstones of the repertory; despite differences in compositional language, there are several ways in which the pieces speak to each other across the centuries.
When: In the coming months, I am planning several performances in conjunction with the release of my new album, The Bright Motion. I'll be doing a big album release show at (le) poisson rouge in New York City on Tuesday, June 12, and then a performance at the Strathmore Mansion outside Washington, DC on June 15. In the 2012-13 season, I'll have several more performances of repertoire from the album, which will take me to several venues across North America.
Currently: The Bright Motion, my new recording coming out May 29 on New Amsterdam Records, is the result of a multi-year project in which I commissioned and recorded several new works for solo piano. Along with recording the album, I also worked with El Tigre Productions on creating a short music video (also called The Bright Motion) that was released this spring.
Influences and inspirations: I resonate strongly with the music of several composers: Mozart, Beethoven, Chopin, Prokofiev, Ravel, Copland, Steve Reich, Michael Gordon, to name a few. Since I was able to work so closely with the composers featured on The Bright Motion, they composed pieces for me with my approach to the keyboard in mind, and many of the strongest influences heard on the album reflect the influences of many of those composers listed above. For example, Mark Dancigers' title track on the album channels Beethoven's Waldstein Sonata, and Judd Greenstein's First Ballade references the sound worlds of both Chopin and Ravel, among many others. Several composers invoke the minimalist strains pioneered by Steve Reich.
In my musical career, my colleagues and teachers have continually inspired me. My teacher, Claude Frank, taught me to more deeply appreciate the beauty and purity of music. Although I never worked with him on any 21st-century repertoire, I've found his approach compelling when learning the works on my new album. Colleagues with whom I've worked and performed have been inspirational in their incredible devotion to the highest standards of music-making.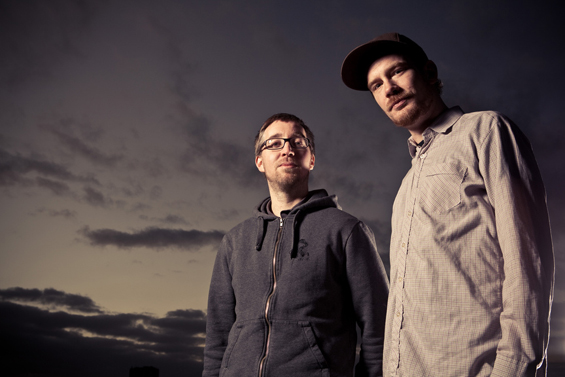 SESSION VICTIM
Who: Session Victim is Hauke Freer and Matthias Reiling, long-time school friends, vinyl DJs, beatmakers, cheese connoisseurs from the small north German city Lüneburg.
Matthias lives in Hamburg, makes beats for record labels like Giegling and Retreat, works on theater music and occasionally coproduces rock and metal bands. Hauke moved to Berlin in 2000 to work for music labels. Nowadays he's employed at Ableton and runs the aforementioned Retreat recordlabel.
What: You could say house music, there's funk, hip-hop, and some psych happening. Mainly we are trying to get the groove right. Often we make dance tunes, half of the upcoming album, though, is rather slow and well-suited for head nodding.
When: Catch us soon in Mainz, Hamburg, Bergen, London, Berlin, Amsterdam, and Garden Festival in Croatia.
Currently: Debut album The Haunted House of House drops May 14th. New vinyl EPs every now and then.
Influences and inspirations: Shadow, Photek, Tolkien, David Lynch, Pete Rock, Bob Ross, Mr Scruff, Nick Holder, Snapcase, Stephen King, Monkey Island, Stern, Bally & Williams Machines, Otis Redding, Pepe Bradock, Jedi Mind Tricks, Commodore Amiga 500, Sound Stream, BBC Radiophonic Workshop, Theo Parrish, MF Doom, Stephen Segal.
May 2012