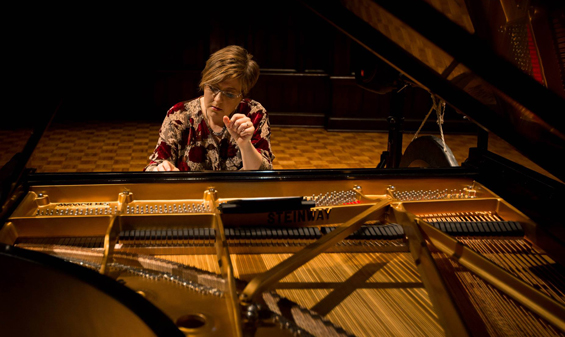 SPOTLIGHT 16: NICK GILL / ROBERT HONSTEIN / NADIA SHPACHENKO / TO DESTROY A CITY
textura is thrilled to feature the following artists in its sixteenth Spotlight: Nick Gill, Robert Honstein, Nadia Shpachenko, and To Destroy A City, all of whom have recently issued excellent albums: Nick Gill's Blasted, Robert Honstein's RE:you (his work also appears on The Sebastians' Night Scenes from the Ospedale), Nadia Shpachenko's Woman at the New Piano: American Music of 2013, and To Destroy A City's SUNLESS. We sincerely thank the artists for contributing to this month's article.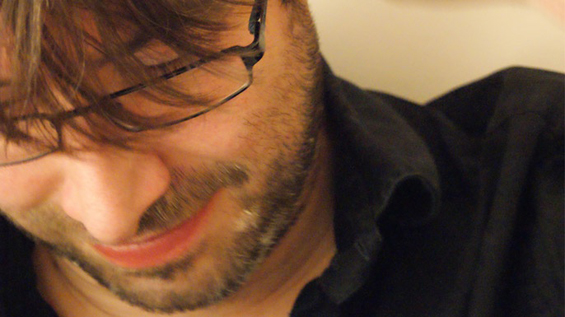 NICK GILL
Who: I read English at university in England, where I was born and have lived all my life. At the moment, I live in south east London with the best wife and baby in the world. I'm a playwright, musician, and composer and, for a living, I'm a letterpress type founder and printer. I say 'composer,' but my actual musical training is limited to some lessons in jazz drums, guitar and general improvisation; anything I know about actual compositional technique has come from reading and pinching other people's ideas. I can't read music; well, I can, but only if you give me a week or so.
What: At the moment, my solo stuff leans towards the ambient/home listening end of things, normally combining some sort of acoustic instrumentation with noisy electronics and processing. I sometimes get to make music for theatre shows and (even more rarely) film which, of course, tends to need a much more varied palette than what I might do when left to my own devices. A recent show in Prague involved making '80s-style electro to be mixed live onstage by one of the actors, which was a first. I have a seven-piece instrumental group called The Monroe Transfer (viola, violin, cello, double bass, electric guitars, drums, and occasional synths & electronics), who are deeply unpopular; the stuff I write for the band uses more straight melody and harmony and is generally more direct than the more drifty stuff I do on my own.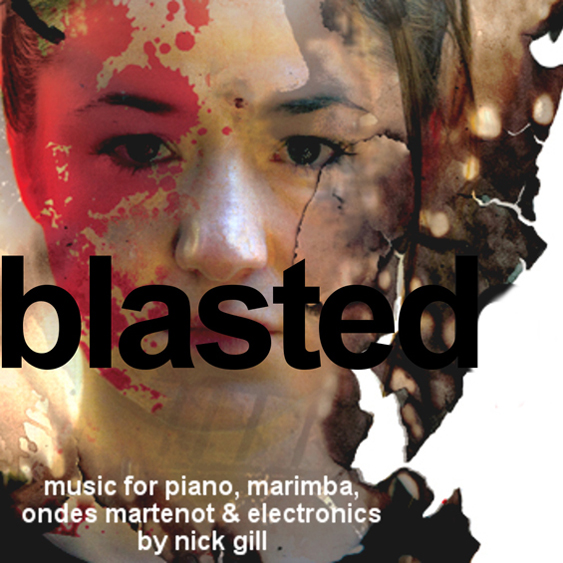 Currently: This Q&A has come at a time that makes me look hyper-productive and interesting, so I suppose I'd better milk it: I've just released the soundtrack, a noisy, drifty set of six tracks for piano, marimba, ondes Martenot, tape & electronics, to Kate Wasserberg's production of Sarah Kane's Blasted at The Other Room theatre. The Monroe Transfer's new double album (which has been slowly gestating for about five years now) is inching closer to being ready, and we're trying to find an interested label to help us reach both our fans. I'm also recording a soundtrack to a short film that's being broadcast on BBC iPlayer at the end of March.
I'm also writing a stage adaptation of Franz Kafka's The Trial, which is opening at the Young Vic in London in June, directed by Richard Jones and starring Rory Kinnear; another play of mine should be going on at the Royal Court Theatre (also in London), though that's still to be confirmed.
Thanks to some very kind people at Bandcamp, I'm about to set up a subscription service, where your £15 per year will get you all the drifty, melancholic, noisy music you could want, and will help me buy shoes for my baby.
Musical philosophy: I do quite a variety of stuff, and the only really consistent thing across it all is "do it however you want, but do it like that for a reason." You have to make a thousand decisions when you're recording music, and if you're not paying attention it's very easy to let those decisions drift past on default, and that's how you end up with stuff that sounds like everyone else.
Influential figures: Like everyone, there are too many to list, but let's have an assorted list including Aphex Twin, Do Make Say Think, Michael Hedges, William Basinski, Godspeed You! Black Emperor, Colin Stetson, Arvö Part, Steve Reich, Kepler, Diamanda Galas, and the various manifestations of Stephin Merritt.
Influential works: The plays of Caryl Churchill, Len Jenkin & Mac Wellman; writings of Douglas Hofstadter; the collected output of Constellation Records; the general ethos and output of the fine press movement.
Influential events: Just everything, really. Nothing big. Just lots of miniature inspirations all over the place.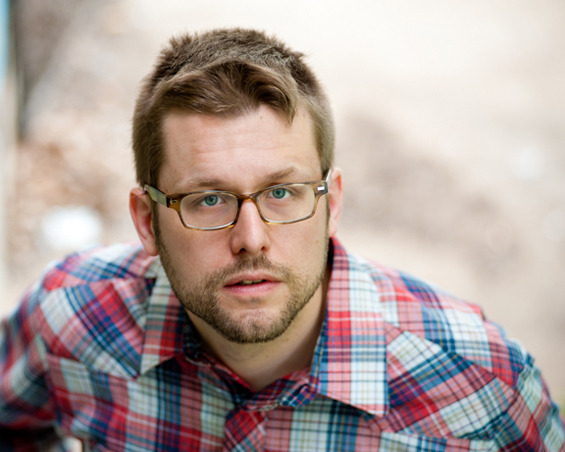 ROBERT HONSTEIN
Who: Hi, hello, howdy. I am Robert Honstein. I am a composer! I did go to schools—Yale, UT Austin, Yale—and definitely learned a lot. Good teachers are very helpful. Where do I come from? Boston, by way of New Jersey, Connecticut, Texas, and New York City. The pattern seems to be new city every three or four years. Right now it's Boston, and I'm happy to be there.
What: I guess the most generic way to describe my music, which is probably the exact opposite of how I should be describing it, is CONCERT MUSIC. I say that because all of my music is notated and people play it in concerts. I think in a certain sense I'm also writing for headphones, speakers, car stereos, iPhones, laptops, etc. What I mean is that I love the old-fashioned album. I love recorded music and I love putting together a bunch of pieces under one big old conceptual umbrella and calling it an album. What else... I frequently make up elaborate contexts for my music—back story, narrative, images. The album Night Scenes from the Ospedale is all about the fiction of imagining sounds, episodes, and feelings at the Ospedale della Pieta, where Vivaldi taught orphaned girls for nearly forty years. It's also about the strange pleasure of juxtaposing really new music with really old music.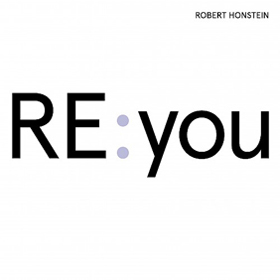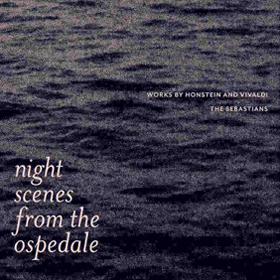 Currently: Let's see. Well, there is Night Scenes from the Ospedale that just came out, and earlier this year I put out another album, RE: you, which is a collection of chamber pieces based on e-mails a friend of mine received by mistake, and sounds totally different than Night Scenes (you can get it from New Focus Recordings, here). Also, I'm part of a composer-collective called Sleeping Giant, and we just wrote an evening-length piece for eighth blackbird that the group will be touring throughout the 2015-16 season. It's going to be really awesome.
Musical philosophy: I love the abstraction of music and how it can become a metaphor for an infinite possibility of ideas. It's important for my process to create context as a way of shaping and developing a piece, but once the composing is done I find it endlessly fascinating how musical relationships become gestalts for all sorts of interpretations. Each piece is a shape that can mean anything to the listener. That seems really exciting. I want my music to speak to more than just other musicians, and I think this kind of child-like way of listening, of embracing the abstraction and accepting whatever meaning you feel, is a way towards accessibility without compromise. I try and nudge listeners towards experiencing music this way by creating contexts that draw them in (Night Scenes from the Ospedale being one example), while also leaving plenty of room for their own interpretations.
Influential figures: Well, look, there is the boilerplate answer that is both profoundly true but also completely banal because it's so obvious, meaning the "greats," but then there are also my peers and colleagues. I say this with total and complete sincerity: I am constantly in awe of the music people are making right now. There are too many folks to name, and I believe wholeheartedly we're in the midst of a Golden Age. It's completely unclear how this outpouring of creativity will be sustained down the road—who is going to pay for this stuff? But for now, I wouldn't ask to live in any other time.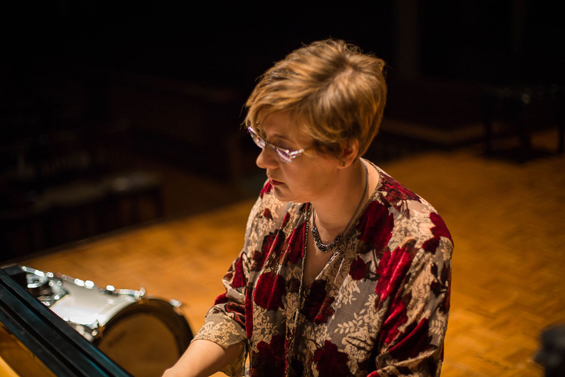 NADIA SHPACHENKO
Who: Nadia Shpachenko, a concert pianist and piano professor (although I also enjoy performing on toy piano, harpsichord, and percussion). I concertize actively and specialize in promoting music by living composers. I'm originally from Ukraine and currently live in Southern California. I got my Masters and Doctoral degrees at the University of Southern California, studying with the legendary John Perry. I'm currently Associate Professor of Music at Cal Poly Pomona University, where I lead the Piano Performance program. I also teach Doctoral students at Claremont Graduate University.
What: I perform classical music from all eras, but my biggest passion is bringing to life new deserving compositions and working with composers in the creation of these works. I really enjoy discovering new sounds and compositional approaches, discussing new ideas with composers, and sharing fresh music I'm excited about with audiences! I use my imagination as well my life and musical experiences to get to the core of each piece's meaning, whether it's a new piece of music or a piece that already has a history and tradition of interpretation attached to it. I strive to bring out the most subtle nuances and colours, to make my performances connect with people on the deepest emotional level, tapping into the emotional and philosophical complexity of human nature. I enjoy developing the composers' initial inspirations into intricate musical tapestries and landscapes. I find it most rewarding to do this while also working directly with composers and discovering how different or similar our perceptions of the same material and events can be, learning from each other's ideas and enriching our inner worlds through this collaboration.
Currently: My CD Woman at the New Piano: American Music of 2013 was just released on the Reference Recordings label. This project is a snapshot of current American piano music, represented by four composers whose music I deeply admire and with whom I worked closely in the creation of the new works. All the pieces in the recording were written in 2013 by Tom Flaherty, James Matheson, Adam Schoenberg, and Peter Yates. Their works are diverse, engaging, innovative, moving, and in my experience they resonate with audiences of diverse tastes, whether classical aficionados or not. As we began planning this project towards the end of 2012, we realized that these would represent some of the first new compositions of the new b'akt'un, the new 5,125-year Mayan calendar cycle beginning at the end of December 2012 (you might remember all the apocalyptic predictions related to this). With this in mind (and tongues in cheeks), we set about to inspire a new era in pianism, and set the course of the next fifty centuries or so of piano music.
I'm currently touring this program across the U.S., thrilled to share these wonderful compositions with as many audiences as possible in more than thirty venues so far, and with upcoming concerts including Bargemusic in New York and Piano Spheres in Los Angeles. I'm also now preparing for future projects: this week I'm preparing for the Los Angeles premiere of Harold Meltzer's witty, humorous and mesmerizing work Sindbad for Actor and Piano Trio (with the composer as actor and Los Angeles Philharmonic concertmaster Martin Chalifour and Lyris Quartet cellist Timothy Loo) and also beginning to work with Harold towards a new piece he is writing for me to premiere next season at Piano Spheres and record on an upcoming disc. I'm also working with Peter Yates on a new multimedia piece; if you've seen any of his previous multimedia works or puppet operas, you'll understand why I'm so excited about this!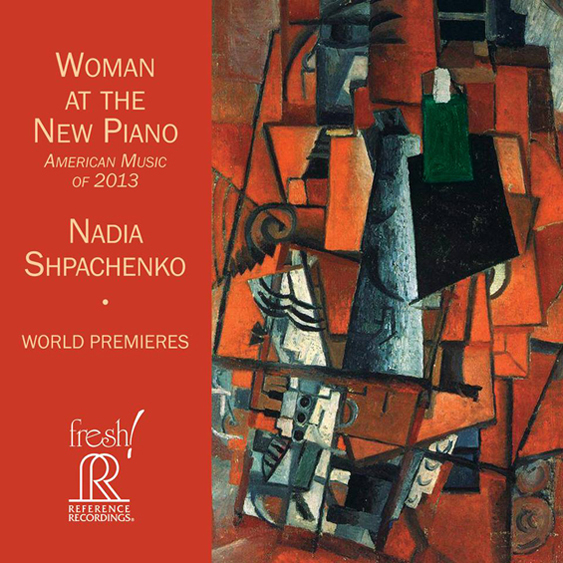 Influential figures: My teachers and mentors John Perry, Victor Rosenbaum, Victor Derevianko, and Jerome Lowenthal. Beethoven, Schumann, Chopin, Scriabin, Rachmaninoff, Prokofiev, Shostakovich, many American composers of the 20th and 21st Century (George Crumb, Leon Kirchner, John Cage, Harry Partch, and all the composers I've worked with). And figure skaters! You've gotta love those figure skaters!
Influential works: Listening to American Mavericks with Suzanne Vega and Michael Tilson Thomas. Visual art, especially modern art! I visited the Van Gogh Museum in Amsterdam before my Concertgebouw recital. I spent at least ten minutes with each painting, really immersing myself in Van Gogh's world, an unforgettable experience! I've performed a lot at LACMA and love the way it's always so inspiring to wander through the exhibits right before the concert. Also: Zen and the Art of Motorcycle Maintenance by Robert M. Pirsig, E. T. A Hoffmann's The Life and Opinions of the Tomcat Murr, Together with a Fragmentary Biography of Kapellmeister Johannes Kreisler on Random Sheets of Waste Paper, and Heinrich Neuhaus's The Art of Piano Playing.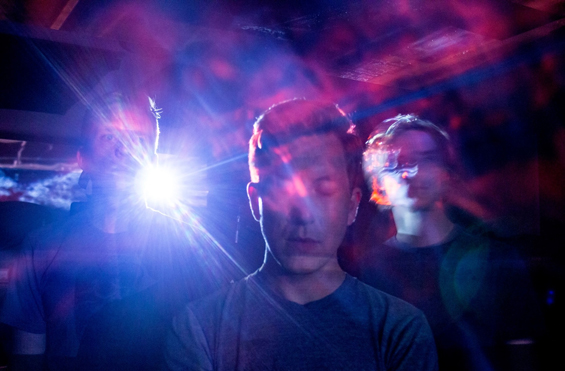 TO DESTROY A CITY
Who: Andrew Welch (drums, keyboards, sequencing), went to school for multimedia design and built a home studio in 2005. I work in music retail, like to dabble in photography and film, and started composing electronic music in the late '90s. I bought a drum kit in 2002, started a band (1908) in 2003, which then dissolved in 2008. I met up with Jeff (TDAC) by way of an ad looking for a drummer. We went through a few lineup changes, but it never worked out. Quit that. Then I played in a band with Michael (TDAC) out of Chicago for a bit. Quit that. Jeff sent me some demos of solo material and we decided to give it another shot. I brought Michael in and TDAC was born.
Michael Marshall (guitar), from Wisconsin. I started playing guitar in 2002 and just grew from there. My ear was always intrigued by bands that heavily manipulated guitar tone. I wanted to explore that path so bought an electric guitar and a multi-effects pedal. The one thing that really opened things up for me was buying a loop station. I would write a foundation and put guitar part after guitar part on top of it. In 2007 I moved to the west suburbs of Chicago and joined the band where I met Andrew.
Jeff Anderson (guitars, pianos, bass), raised in central Illinois, went to college in the Quad Cities, and moved to Chicago in 2006. I had taken piano lessons growing up, and picked up bass guitar in high school and guitar shortly thereafter. I started writing instrumental music as I was learning bass, and wrote everything in a free MIDI editor for years. I loved adding layers of instrumentation and playing with different sounds. I eventually started recording some of these ideas and played in a few projects here and there before meeting up with TDAC.
What: We write electronic progressive rock music. Where a lot of our contemporaries incorporate some electronic elements in their material, we rely heavily on utilizing and blending electronics with a more traditional rock band aesthetic. Much of our music is driven in equal parts by guitars, pianos, synths, electronic beats, and live drumming.
Currently: We just released our sophomore full-length album, entitled SUNLESS, via n5MD. It's our first release on vinyl (2xLP) along with CD and digital formats. Currently we're working on some material we wrote between finishing SUNLESS and its release.
Musical philosophy: (AW) We try our best to create an environment to lose yourself in, the soundtrack from somewhere deep inside yourself that you may not visit as often as you would like.
(MM) For me, our music is an escape for the emotions that allowed its creation.
(JA) There's such an organic nature to writing; most of the time we just let it go where it will and edit down later. We don't really need to be in any kind of headspace or mood or anything. We just sit down and do it.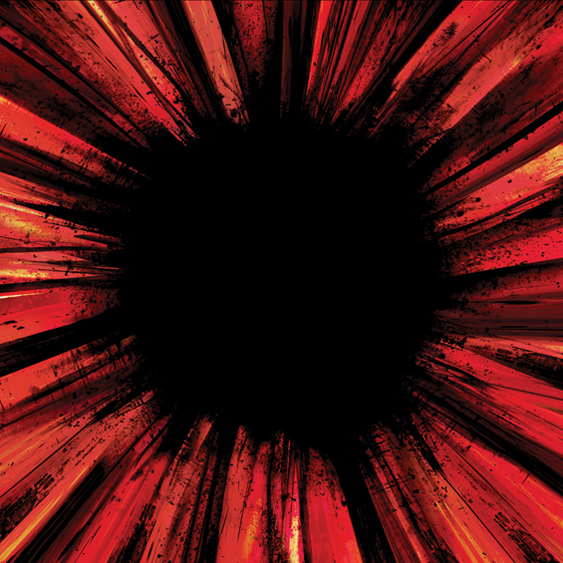 Influential figures: (AW) Ridley Scott, John Carpenter, Josh "Cobra" Baruth, Michael Sandison, Marcus Eoin, and Trent Reznor.
(MM) Neil Halstead, Robin Guthrie, Robert Smith.
(JA) Adam Wiltzie, Clint Mansell, Brian Eno, and Steve Albini.
Influential works: (AW) NIN - Broken EP, Aphex Twin - Selected Ambient Works, The Appleseed Cast - Mare Vitalis, Deftones - White Pony, Boards of Canada - Geogaddi, Oceansize - Everyone Into Position, and a thousand others. Other influences include the artwork of Aaron Horkey, Clive Barker, Francis Bacon, Zdzislaw Beksinski, and H.R. Giger. Films have always been a major inspiration, too; much of SUNLESS was written while movies were playing in the background. Some of these include Beyond the Black Rainbow, City of Lost Children, Nowhere, Critters 2, Halloween, Hausu, Koyaanisqatsi, and 2001.
(MM) The Cure - Disintegration, Slowdive - Just for a Day, Sigur Ros - (), Godspeed You! Black Emperor - Lift Yr Skinny Fists..., Stars of the Lid - ...And Their Refinement of the Decline.
(JA) The Dead Texan - S/T, Jimmy Eat World - Clarity, Zero 7 - Simple Things, Stars - Set Yourself On Fire, Aaron Copland's Appalachian Spring. Books include House of Leaves by Mark Danielewski, The Forever War by Joe Haldemann, and others by Bret Easton Ellis, Don Delillo, Chuck Palahniuk, and Kurt Vonnegut. I've also drawn a lot of inspiration from the design of David Carson and Jason Munn and the photography of Bob Thall, Michael Ackerman, Christopher Payne, Evgen Bavcar and Tokohiro Sato, among others.
Influential events: (AW) There were a few shows that definitely inspired me. Nine Inch Nails during their Fragility tour was a big one, and still probably the best show I've seen. When done right, shows, like records, can be a transcendental experience. A number of them at the Fireside in the early 2000s (The Appleseed Cast, The Summer League, Charlene) inspired me to start playing drums. Life in general is inspiring. Reflecting on those events, and using them to create an emotional response. Moments like that help to create an atmosphere for writing.
(MM) My last year in high school was pretty influential for me. It was very depressing, but that depression turned me to my faith and my music. They were two venues I could go to where I felt that I wasn't alone. I remember the first time I went from listening to actually hearing The Cure. And hearing the pain on the Jonsi guitar riff in "Svefn-g-englar." It was amazing.
(JA) Learning bass was the catalyst that got things rolling. A friend of mine in high school was looking to start a band and needed a bass player. He (half-jokingly) told me that I should do it. I just kind of thought "Why not?" I went out, bought a bass, and practiced every day. Inspiration can come from anywhere. A couple of photography classes in college changed how I see the world every day. Finding a non-traditional beauty in things. Rainy days, night drives, first snowfalls, urban decay, retrofuturism , constantly learning. It's a lot of little things for me.
March 2015