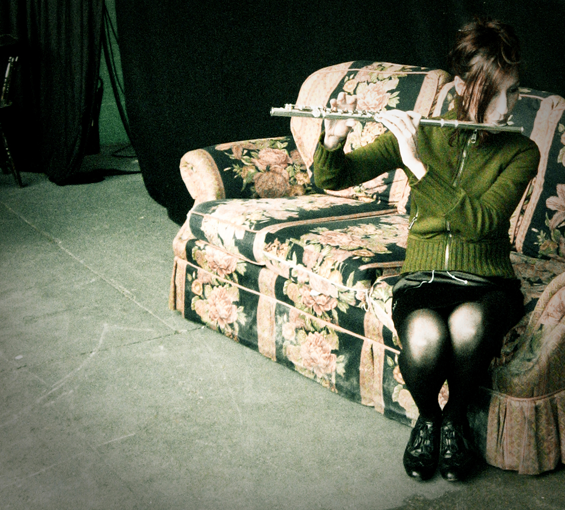 photo: Alan Day
SPOTLIGHT 17: HEATHER WOODS BRODERICK / ANNE GARNER / TANIA GIANNOULI
textura is thrilled to feature the following artists in its seventeenth Spotlight: Heather Woods Broderick, Anne Garner, and Tania Giannouli, all of whom have recently issued excellent albums: Broderick's Glider, Garner's Be Life, and Giannouli's Transcendence. We sincerely thank the artists for contributing to this month's article.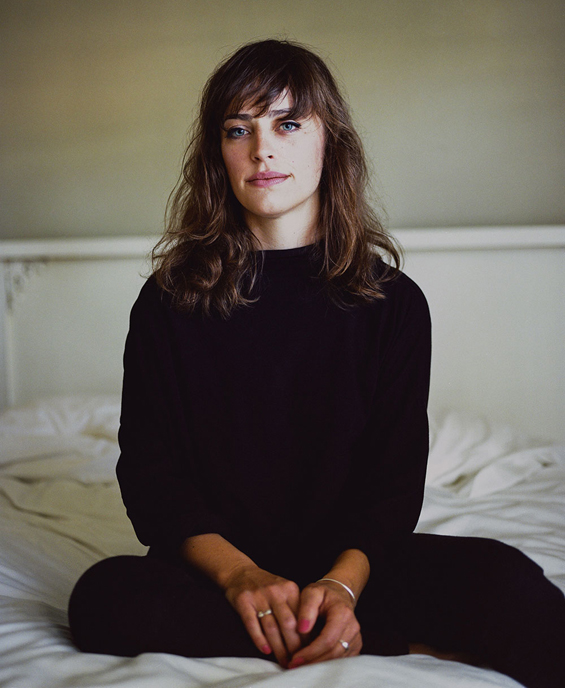 HEATHER WOODS BRODERICK
Who: I was born, second of three children, relatively close to the town of Camden, Maine in the countryside. When I was eight years old, my family moved across the country to Oregon where we lived in a quiet, rural town, but I found my way into taking piano lessons there, and continued that into my fairly extensive, but non-conclusive, college career in Portland. When I was twenty-three years old, I began touring with various bands and have lived mostly on the road for the better part of the last nine years. Lately I've been splitting my time between the East and West coasts of the US when I'm not on tour, but have many 'homes away from home' around Europe where I like to spend time as well.
What: I primarily write songs using guitar and piano as the core, and have found that lyrically I'm inspired by things I've experienced or that I've seen family or friends go through. I really enjoy creating some kind of sonic landscape for the melodies to live in, so the songs often lie in a textural bed of ambient sounds, field records, or distant voices.
Currently: Glider will be my second solo release. I have plans of releasing another collection of songs and also an instrumental record, hopefully in the not-too-distant future. I also collaborate live and in the studio with many artists. I recently recorded vocals for a beautiful collection of songs by Laurel Simmons for her project called MayMay, which will come out later this year. I currently record and tour with Sharon Van Etten and in the past have recorded and toured with Alela Diane, Efterklang, my brother Peter Broderick, Horse Feathers, and many others.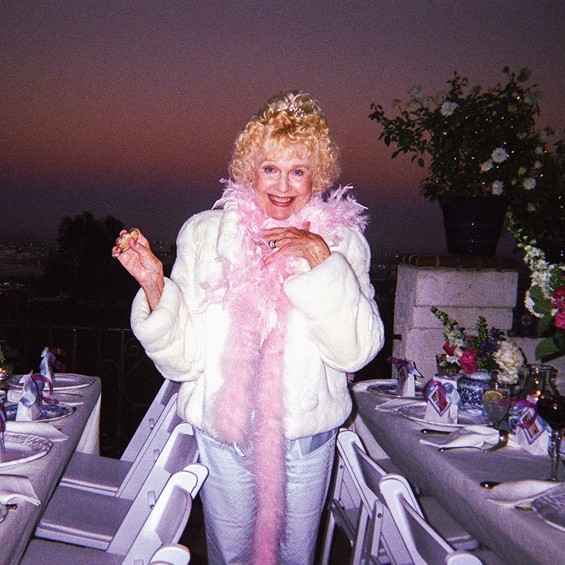 Musical philosophy: My writing process isn't based upon any sort of musical philosophy. I think one of the most important things for me is to simply enjoy what I'm doing. I try not to force my creative process too much; of course a deadline every now and again doesn't hurt to move things along. I take my time with things, though, so that I can be happy with the finished product. I try not to not beat myself up too much about giving it a rest if it's not working at the moment and come back to it later.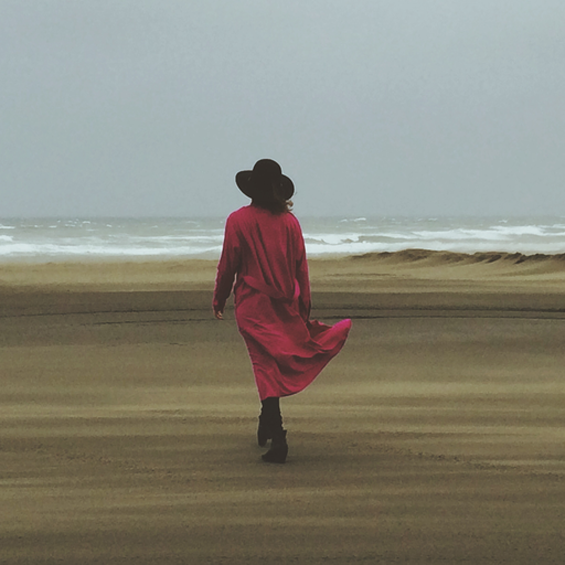 Influential figures / works / events: I grew up with my parents listening to records by Neil Young, Kate Wolf, and Bonnie Raiit, to name a few. As a teenager I fell in love with classical music again when I heard Rachmaninoff's Piano Concerto no. 2. I love watching movement with music and am very inspired by light and shadow. Some performances I've seen that have stuck with me over the years are Swanlights by Antony and the Johnsons, Drift by Cindy Van Acker, and Leading Light by Suniti Dernovsek. I also draw a lot from literature. Some authors I've enjoyed recently are James Salter, Joan Didion, Annie Dillard, Rebecca Solnit, William Faulkner, Dennis Johnson, and Donna Tartt.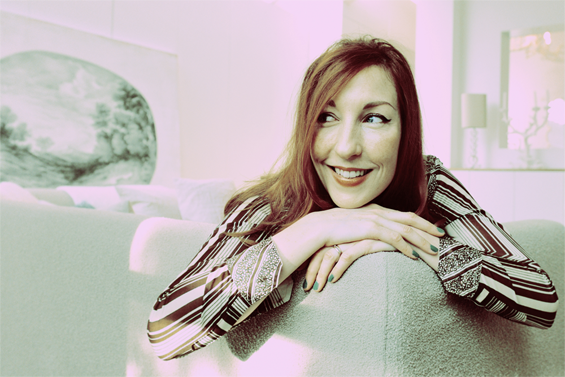 photo: Dave Hogan
ANNE GARNER
Who: I'm a middle child of five who was born in Burnley. I was naturally a very curious girl, full of adventure and wonder at everything, always drawing, painting, and creating. My dad was a Baptist minister, full of conviction and love of life, but I struggled emotionally and felt hemmed in by the strict religious atmosphere. I started piano lessons at the age of seven and immediately loved playing. As I improved,I found a way to put my frustration into the music.
I grew up in Glossop near Manchester, on the edge of the Snake Pass. It's so beautiful around there; Derbyshire countryside is breathtaking and inspiring, but as I became a teenager the small-town mentality felt more and more stifling. My family then moved to Sheffield and at that time it was really buzzing musically. Previously my father hadn't allowed us to listen to pop music, the devil's music, so now to be exposed to all this vital energy was wonderful. I wasn't bothered about school; I couldn't seem to find a way to engage, the classic dreamer, but I enjoyed music and art and did my piano and flute grades. I never felt like I fitted in with the classical music scene, though; it felt too elitist, and I didn't practice enough anyway; I just wanted to create. I felt more at home with artists and did a foundation course at Psalter Lane Art College, then joined various bands as keyboard player and eventually started to compose songs and sing. I moved to London nearly eight years ago and love it here; it felt right as soon as I arrived!
What: When I write I always start by locking on to a mood or a feeling, then find a few chords that seem right and take it from there. I never know what it's going to be or what I'm trying to say until near the end. I've struggled in the past with fear of punishment and rejection, and it's the making of music that provides my safe outlet, a way to express whatever I want, however I want. The vocals often end up close and personal in the mix, surrounded by blankets of sound and textures, not always comfortable but ultimately safe.
Currently: The new album Be Life just came out on the 19th of June and was produced by my husband James Murray. It's a joint release between Slowcraft and Unperceived Records, and has been wonderfully received so far. For now we've been promoting the album and playing some live shows, and I've also been writing and starting to co-produce the next record.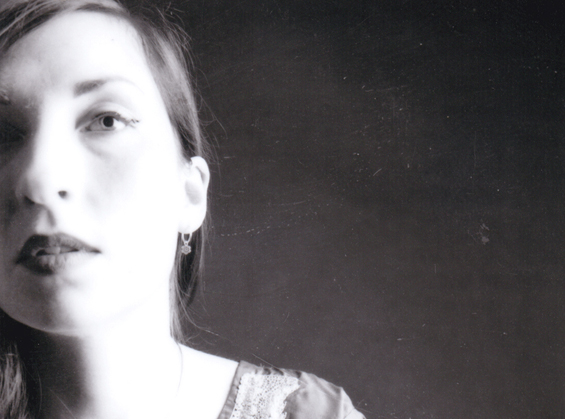 photo: Tracey Welch
Musical philosophy: Composing music is my immediate, direct way of grounding and exploring my feelings and the world around me. When I'm writing, even if it's the saddest song I'm at my most content and happiest. The moment just before I create is sacred to me; it's perhaps the most precious and somehow takes me out and leads me back to myself all at once.
Influential figures / works / events: The death of my mother and the experience of singing a song I wrote for her at the funeral gave me the courage to believe in myself as a solo artist. I realized that life was about living, and I was fed up of worrying about what other people thought of me, so I just got on with it. That experience and my feelings about it have by far influenced me more than anything else.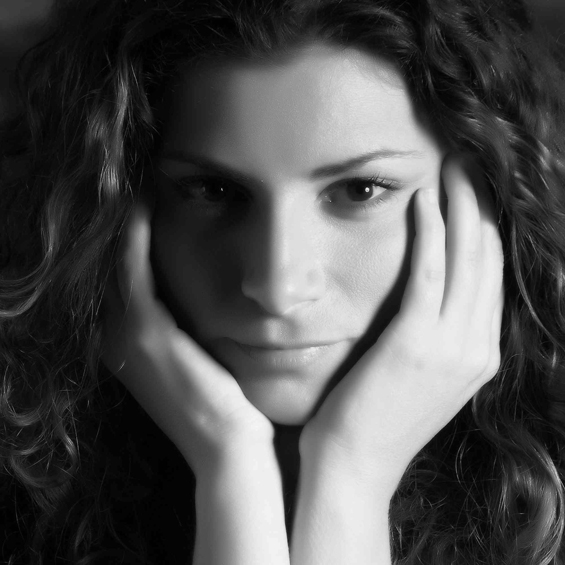 TANIA GIANNOULI
Who: I'm a pianist, composer, and improviser from Athens, Greece, where I currently live and work. I have studied and hold degrees in piano, advanced theory, composition, and agriculture.
What: I compose for video, film, theatre, concerts, and for performing with my ensemble. I could never put a "description" to my music. All I can say is that it is music of today that mixes elements from my classical training influences, the contemporary idiom, improvisation, and even traditional music from my country in some cases. But I think that my whole work is mainly characterized by my love for melody.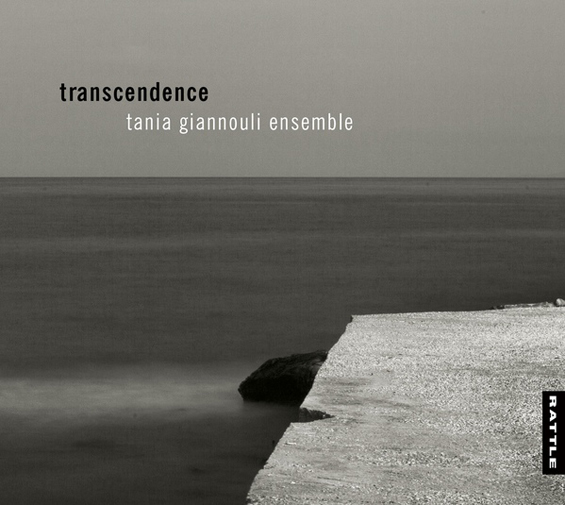 Currently: My new album Transcendence, together with my ensemble, has just been released by the art-music label Rattle in New Zealand. So I'm currently performing this material as much as possible. I'm also composing the music for Anthropometry, a new work by Italian filmmaker Marcantonio Lunardi; the video will be premiered In Pisa, Italy at the Passaggi Arte Cotemporanea gallery in September. The music for two short films is on the way as well. Plus, I am preparing, together with my partner, Tomas Weiss, the first album of our common project, Emotone.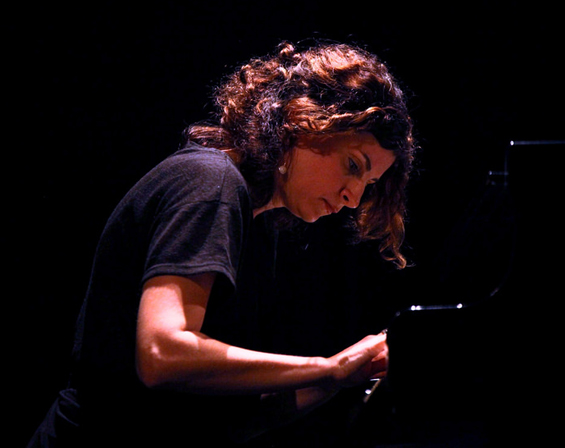 Musical philosophy: I try to make music that speaks to the heart directly. I'm not interested in cerebral music, in meaningless intellectualism, in experimentalism that leads to noise. The world needs beauty today more than ever.
Influential figures / works / events: Hermann Hesse, Frederic Mompou, J. S. Bach, Giya Kancheli, Arvo Part, George Crumb, the sea, the forest, the sky.
July-August 2015