SPOTLIGHT 20: TOBY HAY / HOLLAN HOLMES / ITOKO TOMA / ARNE TORVIK
textura is delighted to feature the following artists in its twentieth 'Spotlight': Toby Hay, Hollan Holmes, Itoko Toma, and Arne Torvik, all of who have recently issued excellent albums: The Gathering (Hay, Cambrian Records), Prayer To The Energy (Hollan Holmes), When the World Will Mix Well (Toma, Schole), and Northwestern Sounds (Torvik, Øra Fonogram). textura is extremely grateful to the artists for contributing to the article.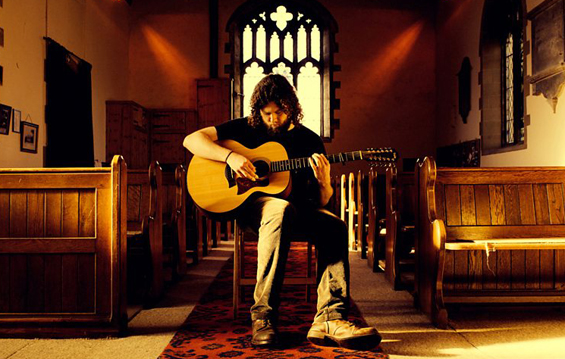 TOBY HAY
Who: I'm from near Rhayader, in mid-Wales. I started out playing guitar in bands, then began playing solo instrumental music.
What: Instrumental music, based around solo twelve-string guitar. I work with other musicians when recording, but tend to stay solo for live performances. My music is inspired by place—landscape and history.
Currently: My debut album is released on March 29th, and I'll be touring throughout the UK and Ireland in support of the release, as well as appearing at festivals this summer.
Musical philosophy: I love live music and connecting people in a space. When it works, it's simply magic.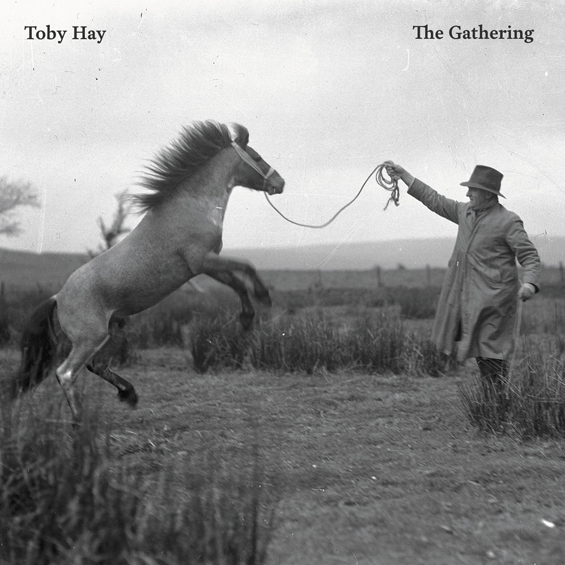 Favourite artists and strongest influences: Some of my favourite musicians: Seckou Keita, Martin Hayes, Dirty Three, Tom Waits.
Recordings I return to repeatedly: Another tricky one, but I love this album: Clychau Dibon by Seckou Keita and Catrin Finch, duets for kora and Welsh harp. Beautiful music full of life and energy.
A memorable event, concert, or experience: I think I'll go with the brilliant Green Man Festival here. Taking place in the Brecon Beacons, not far from my home, this festival has had a big impact on me. I started going as a fan and have been lucky enough to play there the last couple of years. Incredible music in a beautiful location: what more do you need?
Website: TOBY HAY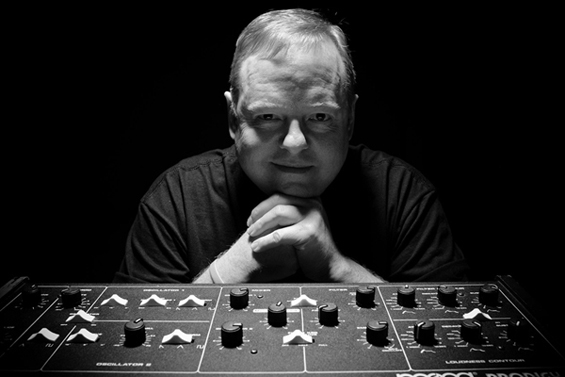 HOLLAN HOLMES
Who: I was born in Dallas, Texas in 1963 and grew up with a Baldwin Acrosonic upright piano in my home. I'm self-taught and have no formal education in music. As a young man, I played in a few local copy bands as a keyboardist/synthesist, but found the experience less than fulfilling. I began writing and composing my own material around 1986 but didn't begin making music professionally until 2007 and released my first album in 2010.
What: I compose Ambient Electronic Space Music with hints of the Berlin School, as well as long-form ambient soundscapes. Regarding how my music differentiates itself from others, I look at it the same way each person has his/her own unique fingerprints, so each musician has his/her own unique signature within the structure and sound of the music produced. It's the same way each painter creates; even if the same paints and brushes are used by all, each painter creates entirely unique work. I constantly try to design unique sounds and try to use any stock sounds in a way that's original and expressive.
Currently: On February 1st, I released my sixth album, Prayer To The Energy, which is my first double-CD and contains over two hours of ambient electronic music. I'm already working on a summer 2018 release date for my seventh album.
Performances: I've not performed live any of the music I've composed ... yet. That's in the works, though.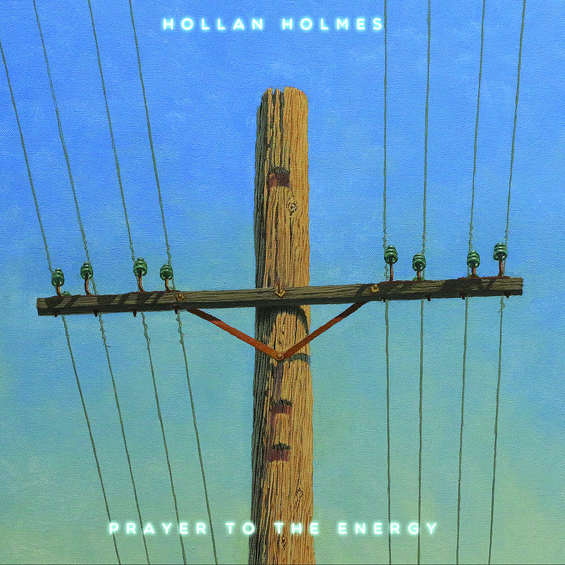 Musical philosophy: Be true to yourself. Make the music that pleases you first. For me, if I don't follow that rule, it's not worth doing. Also, never give up. Do it because you love to do it. Learn your craft. Live it and breathe it and never be afraid to fail. The road to success is paved with miles of failure.
Favourite artists and strongest influences: Richard Burmer, Tangerine Dream, Jean Michel Jarre, Steve Roach, Robert Rich, Vangelis, Rush, Pink Floyd.
Recordings I return to repeatedly: Pink Floyd's Dark Side Of The Moon, Rush's Subdivisions, Richard Burmer's On The Third Extreme, Steve Roach's Skeleton Keys.
A memorable event, concert, or experience: Sitting in the shade of a cliff on a desert rock climbing trip in the mid-'80s and hearing Tangerine Dream for the first time. That may have been the defining moment in determining the ultimate direction of my music.
Website: HOLLAN HOLMES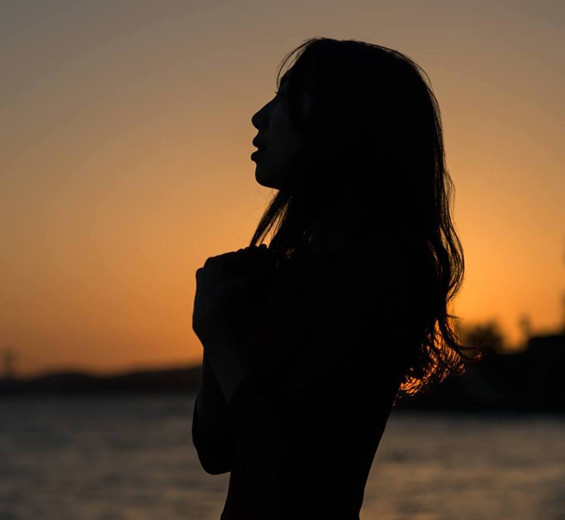 ITOKO TOMA
Who: I was born and live in Okayama prefecture in Japan. Okayama prefecture is filled with sunny days, and the waves of the sea are a calming presence throughout the year. I grew up in a family that likes music and piano playing, so I naturally began to learn music and love it deeply. At the same time, my mother read picture books, sang children's songs, and showed paintings to me daily. These experiences live on in my work.
What: I've studied classical piano since the age of four and now perform classical vocal and instrumental music. I began to create my music after studying the piano for a long time. When I play the piano and imagine a scene, melodies appear, melodies of wind, water, and birds. At the same time, I gather words that suit the scene and sing them with all my heart.
Currently: I recently released my second album When the World Will Mix Well on Schole on February 25th. The themes of the album have to do with the sea and imagination, and there are pieces in various styles: solo piano, vocals with piano, and with strings or pedal steel guitar. Whatever the style, they express who I am.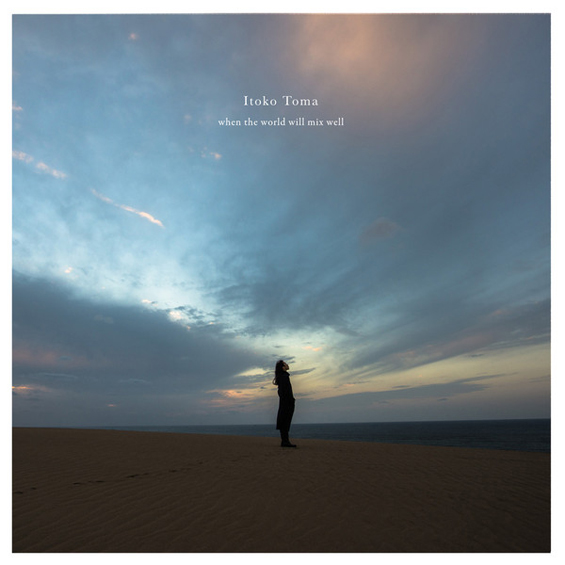 Musical philosophy: "There is no note that has no meaning," said a famous violinist. With such words deep in my mind, I play the piano and feel the scene spreading out before me and discover the beautiful harmony that comes from the notes' interactions. Strength, weakness, delight, sadness, hope, highs, and lows… I believe that music can convey every feeling.
Favourite artists and strongest influences: I like all kinds of music, including Bach, Mozart, Beethoven, Schubert, Schumann, Debussy, The Beatles, The Sea and Cake, Kenny Rankin, Joao Gilberto, Keith Jarrett, etc. I also love to watch and listen to movies, and love to listen to the sound of life and nature.
website: ITOKO TOMA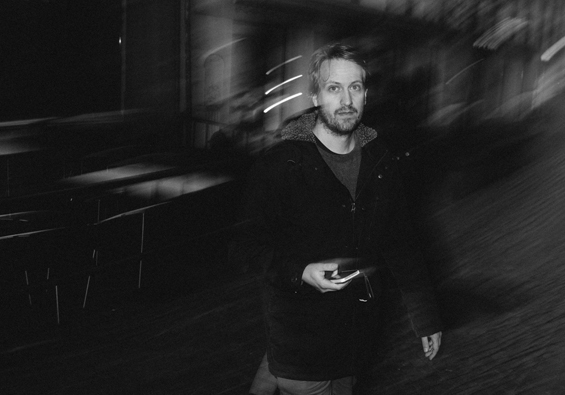 ARNE TORVIK
Who: I'm a jazz pianist and composer who grew up in Molde on the Northwestern part of Norway, where I currently live as a musician, teacher, and composer. I studied both Jazz Performance and Musicology in Bergen and Trondheim, and after graduating from jazz studies at the Grieg Academy in Bergen, moved to Trondheim to study for a Masters degree in Musicology while also playing in the NTNU jazz community. This led to participation in one of guitarist Espen Jørgensen Bjarnar's projects, the band Esp. Since 2008 we've played together often, and I've learned much playing with the band. We recorded an album called Ambiguous Play in 2013 and played tours and festivals. While participating in projects such as this, I was writing my own music with the idea of releasing an album under my own name, and when 2015 arrived it felt like the right time to record and release Northwestern Sounds. It was very natural for me to gather the people with whom I had played the most to participate in the recording, so the album consists of Esp as well as Kristoffer Eikrem on trumpet.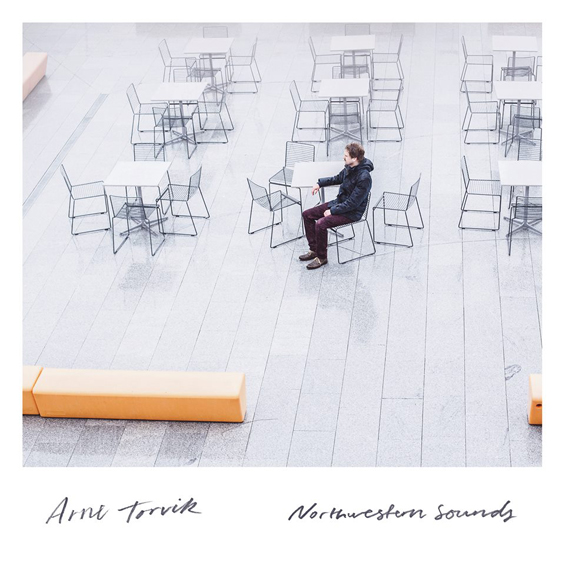 What: Even though I play and listen to a lot of complex jazz, other music forms, such as popular music and electronic music, with less harmonic complexity and movement are a big part of my life and source of inspiration. Early on it was important to me to express this in my own music, so even though all the musicians on the record, including myself, are jazz musicians, I wanted the music on Northwestern Sounds to be a blend of popular music as well as contemporary European and American jazz. I think it sounds a bit like that.
Currently: Currently I'm composing and working on music for a new piano trio with whom I hope to release a record in the next couple of years.
Favourite artists and strongest influences: I listen to a lot of music, which recently has included Ambrose Akinmusire, Bonobo, Cinematic Orchestra, Donny McCaslin, Gilad Hekselman, Theo Bleckmann, Ta-ku, Ivan Ave, Anderson Paak, and Maria Schneider.
Website: ARNE TORVIK
March 2017