SPOTLIGHT 10: CHANTAL ACDA / JAMES MCVINNIE / OM UNIT
textura is delighted to profile three exceptional artists in its tenth Spotlight: Chantal Acda, James McVinnie, and Om Unit, all of whom recently have released exceptional albums: Acda's Let Your Hands Be My Guide (reviewed here), McVinnie's Cycles (reviewed here), and Om Unit's Threads (reviewed here). We sincerely thank all of the artists for contributing so generously to this month's article.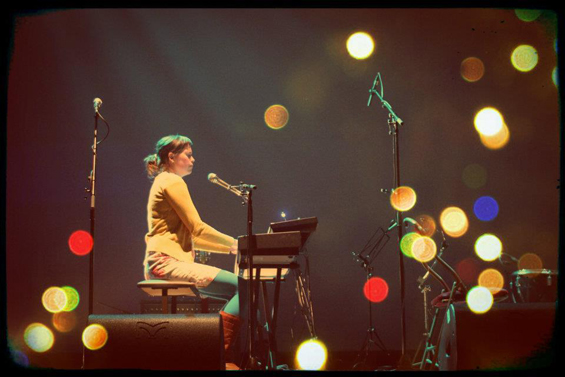 CHANTAL ACDA
Who: I grew up in a small city called Helmond (Holland). I always felt weird being there, as if I was an alien. Dutch people communicate in a very direct way. They just say all that pops up into their minds, and I am way too sensitive for that. When I was twenty I moved to Belgium, a small but oh so chaotic country. I think it also reflects in the music. To me it still is an inspiring place although I still feel like someone who is disconnected from the place I live in. I love touring and travelling, the feeling of freedom. The only place that comes close to feeling like home is Iceland for me. I spent a lot of time with Icelandic horses in that wonderful country.
What: That's hard to say. I try not to compare myself too much and to be honest I don't listen to music a lot. When I get home I love the silence, too. I don't have a musically educated background so all I do just comes out. I don't think and I don't even prepare myself to write a song. It just happens and then afterwards I am staring at my computer wondering where that song came from. I do think that makes me different from a lot of musicians. There is a lot of instinct involved.
When: Info about upcoming concerts is available here.
"Arms Up High" (feat. Peter Broderick) (Let Your Hands Be My Guide, Gizeh Records)
Currently: I'm working on new songs for a new record and am also recording a record with Chris Eckman (walkabouts) together with percussionist Eric Thielemans. With Isbells we are writing a new record that will be released in 2014.
Musical philosophy: Music to me is the thing in life that makes me happiest and makes me go insane at times. It's a constant flow of research about how to continue growing and how we always have to position ourselves in a changing world. It makes me sad that nowadays it all stands and falls on the amount of attention we get from the press. I just saw this documentary on Bob Dylan. In the early years he played live in many small places to build an audience. That's more like what it should be for me, to be eye-to-eye with the audience and to be able to feel surrounded by the comfort and faith from people you've slowly built around you. I think it's a sad thing that musicians can hardly play with no airplay or visual appearence in magazines. I think also because of that a lot of musicians take less chances. Most of the hypes all sound like each other, they stop researching and taking risks. Music is something I couldn't stop doing even if at some times I would like to. It takes up so much space in my heart and head, but then I realize that when I sing I finally feel safe, at ease. It really is the only moment in my life when the world makes sense.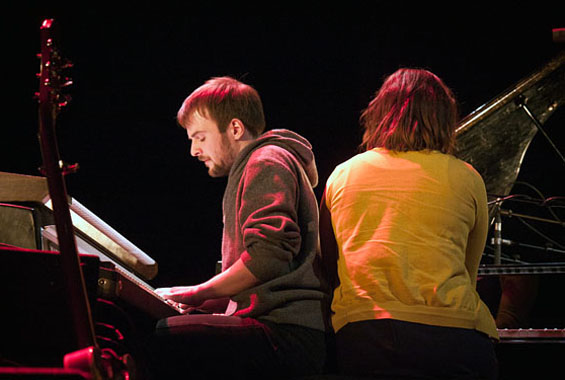 Influences and inspirations: Mmm, I've met many very interesting people with whom I've made music (Adam Wiltzie has always been a big inspiration), but I have to say that for this recording I found four souls who felt so similar. To be honest I felt like a different person after the recordings. Nils Frahm has been an inspiration in comforting me that my strength is in a certain thing and basically just gave me ground beneath my feet. Gyda Valtysdottir is a free soul who has been a big inspiration in bringing the sounds of nature into my music. Peter Broderick: well, as a songwriter he is one of my biggest inspirations, but also as a human being. He has this way of singing I almost never hear—so soulful—and he inspired me to totally open up. And then we have Shahzad Ismailly. I have no words for what he did with my musician soul. I think our energies connect in a very intense way. He is so extremely sensitive in his playing. It felt like an explosion when we started playing. He inspired me to be free, to have the freedom to think outside patterns and to trust others in the whole process. To sing freely.
I think I have had great luck to have had four big inspirations on one record and am extremely grateful for that. I only miss Joni Mitchell on the record :-)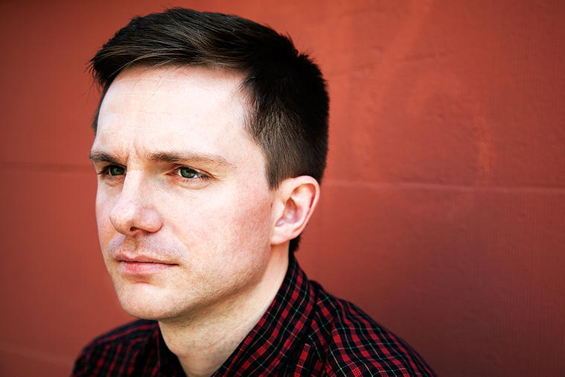 JAMES McVINNIE
Who: James McVinnie, Cambridge University (where I studied music), who is from London and lives in London
What: I'm an organist who has held posts at St. Paul's Cathedral and Westminster Abbey in London. I am now a freelance recitalist, specialising in commissioning and performing music from contemporary composers. Nico Muhly, Graham Ross, Robert Walker, Richard Reed Parry (of Arcade Fire), Shara Worden (of My Brightest Diamond), and David Lang (winner of the 2008 Pulitzer Prize in music) have written works for me.
"The Revd Mustard His Installation Prelude" (Cycles, Bedroom Community)
When: I'm playing a big part in Bedroom Community's appearances at the Iceland Airwaves festival (Oct. 30-Nov. 3), playing my own solo show in the Hallgrimskirka, but also appearing with labelmates Nadia Sirota (new music specialist violist) and composer Daniel Bjarnason.
I'm also playing two concerts in London: first, at St John's Smith Square on November 14 at 1:05pm. There will be new music by Nico Muhly from Cycles, my recent Bedroom Community release, and also a beautiful new piece by Daniel Saleeb; second, at London's iconic and beautiful Union Chapel on Nov 16 at noon where I'll be playing a selection of music by Philip Glass paired with some beautiful early music by the 16th-century English composer William Byrd.
Currently: Right now I'm working on learning the complete works of J S Bach for organ. I play lots of it already, but I still have a way to go. My next recording will be of a collection by Bach dating from 1739, on an organ in Germany that Bach designed and played himself and remains pretty much exactly as it was when it was built.
Musical philosophy: Be open to all music!
Influences and inspirations: I have eclectic tastes in music, and it's hard for me to pinpoint any one thing in particular that's inspired me. One of the highlights about working at St. Paul's Cathedral and Westminster Abbey in London was being a kind of custodian of a centuries-old tradition of music-making. Inhabiting those buildings and working in them on a daily basis was a wonderful privilege and constant inspiration.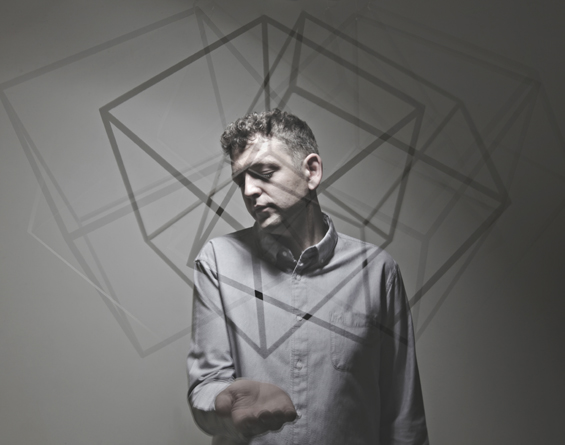 OM UNIT
Who: Jim Coles, music producer and DJ. Currently residing in London, I grew up in Maidenhead but I've been here thirteen years.
What: I make music that centers around primarly electronic rhythms and use written synthesised melodies and samples to create the rest. I think I do this in my own way, but I could be totally wrong about that.
When: Upcoming tour dates can be viewed here.
Currently: Om Unit: Sleepwalkers / The Hand /Grey Skies Over Chicago (Metalheadz); Om Unit: Threads LP (Civil Music)
"The Silence" (feat. Jinadu) (Threads, Civil Music)
Musical philosophy: The vibe is the the most important thing: that always and will always rule over how the mixdown sounds or how 'current' we might consider a track to be.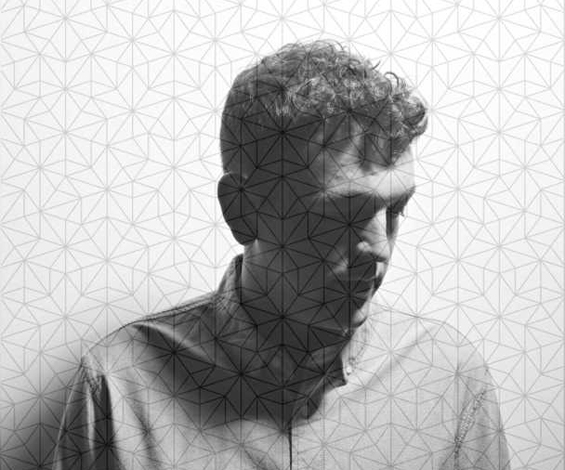 Influences and inspirations: Early Jungle, '90s hip-hop, obscure rap, '80s New Wave, '70s synthesizer/New Age stuff, Detroit techno, dub, Steppas, dubstep, Broken Beat/Nu Jazz, soul music! I like the more quirky side of any genre, really.
I like artists such as RZA, Tangerine Dream, Dabrye, EL-P, Goldie, Krust, Drexciya, Dilla, Skanna, Mala, Mark Pritchard, Dbridge, A Certain Ratio—essentially the originators of certain styles or just original sounding stuff.
November 2013