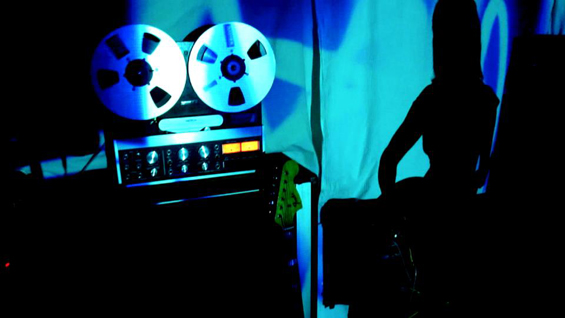 SPOTLIGHT 11: CAKEWALK / NUAGE / ORANGE YELLOW RED
textura is thrilled to feature three exceptional artists in its eleventh Spotlight: Cakewalk, Nuage, and Orange Yellow Red, all of whom recently have released exceptional albums (all, in fact, included in textura's 2013 list of top album picks): Cakewalk's Transfixed, Nuages's Music of Branches, and Orange Yellow Red's A Rose Made of Galaxies. We sincerely thank all of the artists for contributing so generously to this month's article.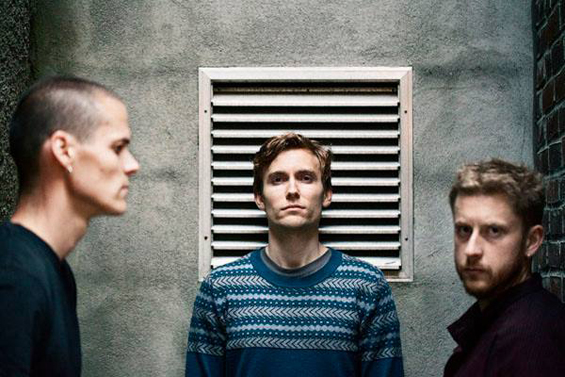 CAKEWALK
Who: Øystein Skar, Stephan Meidell and Ivar Loe Bjørnstad, all of whom are from different small cities in Norway: Vinstra (East), Kristiansand (South), and Stord (West).
Both Skar and Loe Bjørnstad studied four years of jazz and improvised music at the Norwegian Academy of Music and are currently living in Oslo. Meidell studied four years of jazz and improvised music at the Conservatory of Amsterdam and is now situated in Bergen.
What: Cakewalk produces honest music without any musical compromises. A truly simple idea: three good friends playing what they feel like. The mixture makes the sound of the band.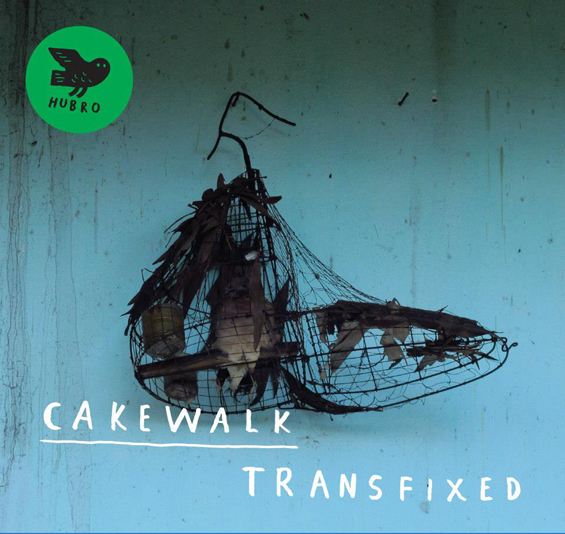 Currently: Although Cakewalk is one of the most important projects to all of us, we're also deep into other projects at all ends of the music spectrum: Øystein has been touring and recording intensely with the indie-pop band Highasakite, who are releasing a record early next year. Stephan is writing a commission for the Bergen Centre of Electronic Art and will be releasing a solo record (amongst other things) in early 2014. Ivar will soon be recording an album with Hedvig Mollestad Trio and is currently touring a lot with them.
As a band we're working on a new live visual element, incorporating 16mm film and old-school equipment, and a music video together with the great Blank Blank Film.
We're also looking forward to going on tour in Norway to play music from our latest album! Hopefully we'll visit quite a few countries in Europe next year and maybe also Japan. Check out our tour-dates here.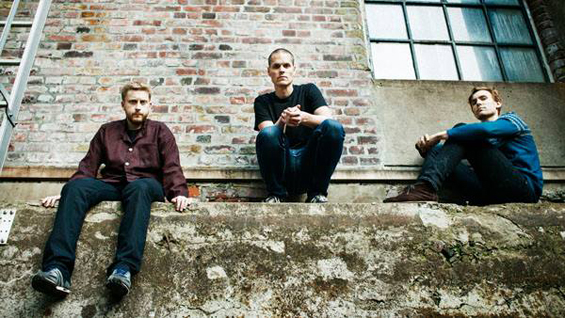 Musical philosophy: (Øystein) Its a cliché, but music for me is a wonderful medium to express things I feel, together with good friends. In all the chaos with touring, economy, travelling, press, and stress, I find it more and more important to remind myself of the simple reason why I play music. It's easy to get lost in all the other elements that come with trying to live from it.
(Stephan) Improvising is they key to everything I do. But I love all the elements of making music: from composing, conceptualising, producing, and mixing to being on stage. I even like rigging! I'm a bit of a tech-geek so all these things come together: creativity in both technical solutions and also artistic research. I don't exactly know what drives me, but music-making really triggers all parts of my brain. And I'm really happy if it also comes through to people—which is not a given with the kind of music I do. I also believe (in many cases) that hype is deteriorating music. Listeners are only looking at what other people are into, instead of paying close attention to the music themselves.
(Ivar) To me the most important thing in music is freedom, and having an open mind! Simple as that.
Influences: Here we differ quite a bit! That's great, and it also has a lot of impact on our music being kind of unclassifiable. We've all checked out more than the usual share of jazz and improvised music, and here John Coltrane is one of the really big figures. He also started out using a lot of drones from Indian music, and that might have had an impact on our music as well. Øystein lists contemporary composer Steve Reich, producer/musician Brian Eno, and Bon Iver. Stephan had a big Pink Floyd period early on, and now it's mostly about hip-hop, contemporary music, alternative rock, and noise. Ivar is the true rocker of the group and lists Black Sabbath in addition to Norwegian drummers Sveinar Hoff, Per Oddvar Johansen, and Audun Kleive.
Some contemporary countrymen we love hearing: Supersilent, Ultralyd, Serena Maneesh, Cadillac, Noxagt, Atomic, and Dans Les Arbres.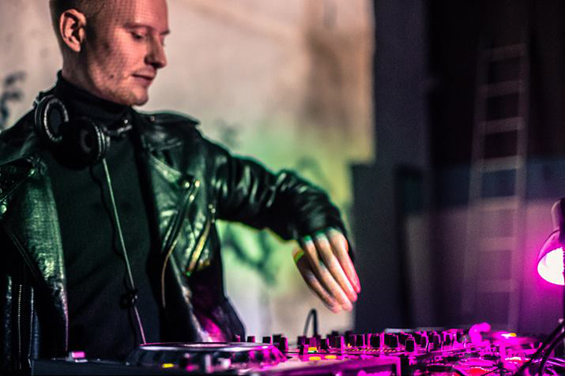 NUAGE
Who: Dmitry Kuzmin, born and grew up in a small military city: Kronstadt, located around thirty killometres from St. Petersburg (Russia). I've been interested in music since childhood but didn't really like it much as a school lesson. We painted graffiti, went to parties at the Big City, drank beer—all the stuff that usually happens with teenagers growing up in cities.
What: I'm trying to do everything, all of the different kinds of music that come into my head. I'm a fan of old-school jungle, but at the moment I'm focusing more on house, garage, and trip-hop—also trying to capture the mood of the late '90s. It's interesting that labels are releasing my drum'n'bass music, even though I'm also releasing house and trip-hop on those drum'n'bass labels.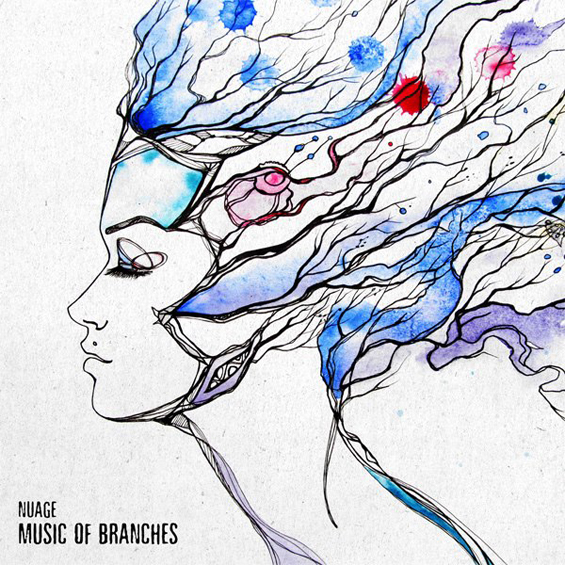 Currently: I've finished work on major project, my second full-length album called Prints of You, which will be coming out on the US-based label Translation. I've just released the So Long EP, which features four tracks from house to 170 bpm. Prior to that, I released my first album Music of Branches.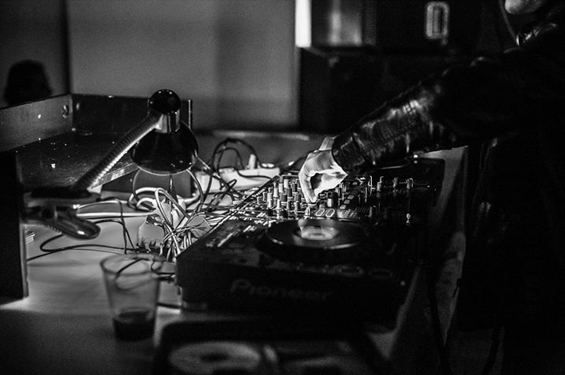 Influences: Music—an amazing tool which is able to do impossible things: it makes us feel and experience the moments of the past again. I like a warm sound and drawing upon influences from the past; I like trip-hop and garage, 2-step and nu disco and jungle as well as electronica, Chicago house, Detroit techno, jazz, and funk. One thing I can't understand: Russian rap—my girlfriend loves it, though it drives me crazy.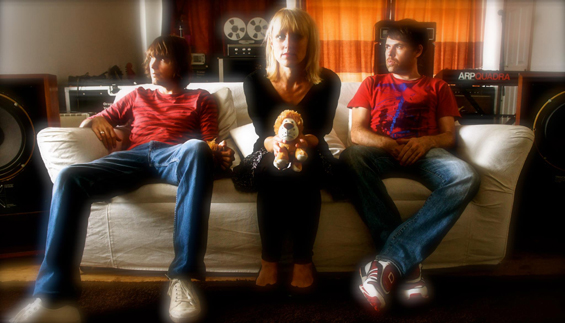 ORANGE YELLOW RED
Who: (Philip John Mayor) No formal qualifications, just an obsession with music that's always been there since I was a small child. My dad was from an Irish family and played piano and accordion, so music was all around during my childhood. I'm originally from West London and moved to Bognor Regis in West Sussex when I was six years old. (Emma Hayward) Degree in Nursing, started by singing Karen Carpenter songs at age seven at the local holiday camp. Born and raised in West Sussex. (Ross King) Studied photography, art, and graphic design at Bristol University, and whilst there immersed myself in the Bristol music scene. Self-taught guitarist. Born and raised in West Sussex.
We all currently all live in or around Pagham Harbour, near Chichester UK. I (Philip) live at our recording studio on Pagham Harbour. The studio is actually a converted 100-year-old train carriage dragged onto the beach front from the local railway station by horses in the 1930s.The harbour is a beautiful, inspiring, but desolate place that looks directly out onto the English Channel. Various shipwrecks litter the beach here, blown off course and beached during storms, including parts of the Mulberry Harbour that were used in the 1945 D-Day landings during WWII. The whole area was evacuated and used by the military during the war and the decommissioned train carriages (200 of them!) used to house injured soldiers. You can definitely feel the ghosts of the past here.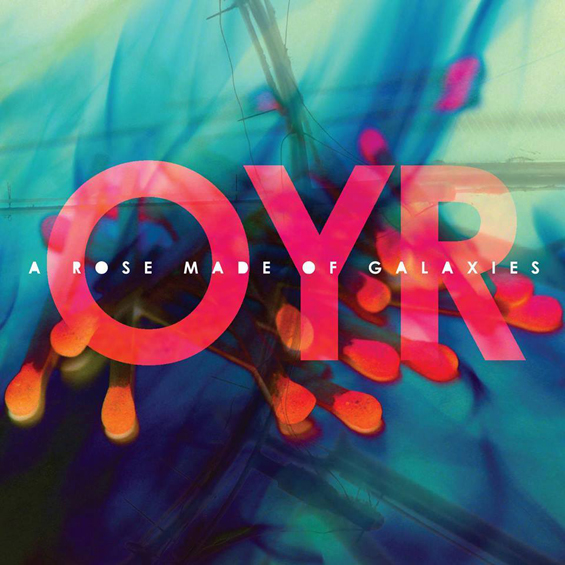 What: Our music has been put by others into the dream pop genre, which we are okay with since we do think of our music as pop music. A Rose Made of Galaxies was described in a review as being the missing link between The Cure/Chameleons post-punk and the shoegaze/dreampop genre, and even though I'm fairly okay with that description, really it's just a small insight into what we do. Our reference points were never derived from the shoegaze period, but really from post-punk, Phil Spector, the warm, dreamy haze of a Mamas and Papas track, things like that.
I think what separates us from current bands in the categories we've been put in is that we like to write to-the-point pop, songs that in our skewed minds at least, could be played on popular radio. There's less emphasis on walls of reverb and five-minute-long introductions before the song gets going. I mean we like Abba, The Beach Boys, and stuff like that, music that's packed with melody. One of my favourite songs is "There She Goes" by The La's. That is perfection to me, a simple, perfect pop song, with a ton of soul.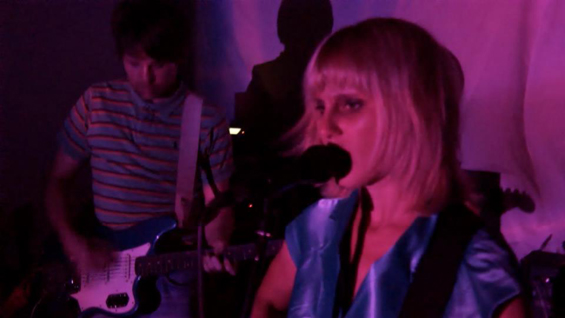 Currently: Our debut album A Rose Made of Galaxies is being released on 19/11/13 on Saint Marie Records. We've also contributed a new track ("Time Slows Down") to the Static Waves 2 compilation on Saint Marie (released 26/11/13) and are currently working on putting together live shows; I've also been busy assembling a set of demos for the next album.
Musical philosophy: Our aim is just to write and create the music we want to hear, but never in a contrived manner and always something that has real soul and emotional content in it.
Influences: Musically our influences are pretty vast. We're all big Talk Talk fans, Brian Wilson, Cocteau Twins etc. Also newer bands such as The Radio Dept. and The Mary Onettes. The Cure has been a big inspiration both musically and also the fact that Robert Smith lives locally on the same stretch of beach as us; also Emma's brother is Robert's guitar technician so we've had a few free passes to shows, etc. Magazine is another big influence, especially the guitarist John McGeoch. By an amazing set of coincidences, I ended up inheriting his Yamaha SG1000 guitar a few years after he died.
Other influences: decay, erosion, entropy, loss, the fear of time slipping away, the sea. This album was made against all odds, to be honest. Emma got seriously ill right at the beginning of recording and needed surgery to the throat; she was told she might not be able to sing again, but very thankfully she recovered. We were both in long-term relationships that suddenly disintegrated. The drummer we had left, and I ended up doing all the drums myself and then the studio became under threat of being washed away due to coastal erosion. It became almost comical, like "What's next?" So of course all this had a real impact on the emotional content of the music on the album.
December 2013