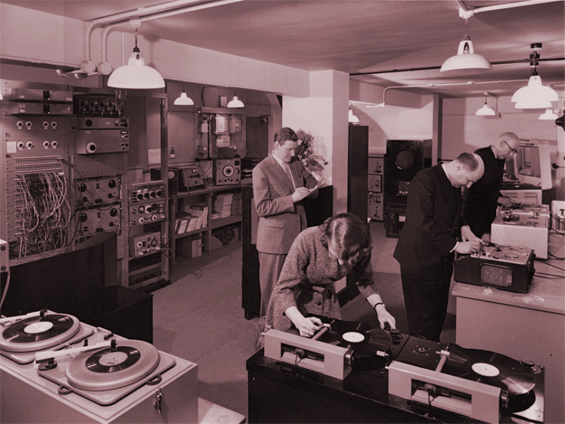 TEN FAVOURITE LABELS 2012
Every November since 2005, textura has selected ten labels whose output dazzled us during the year. And every time out, we've opted to select ten new labels rather than choose one or more that have already been so honoured. This year, however, we decided to wipe the slate clean and once again open up the playing field to all contenders. To that end, we posed a simple question as a way of making the selections: "Which labels' material excited us most during 2012?" Naturally, there are many labels in addition to the ten below whose releases had that effect on us, but these ten sprang to mind right away:
GIZEH • GRUENREKORDER • HUBRO • INFINE • INNOVA • KITCHEN. • KRANKY • MACRO • NEW AMSTERDAM RECORDS • SCHOLE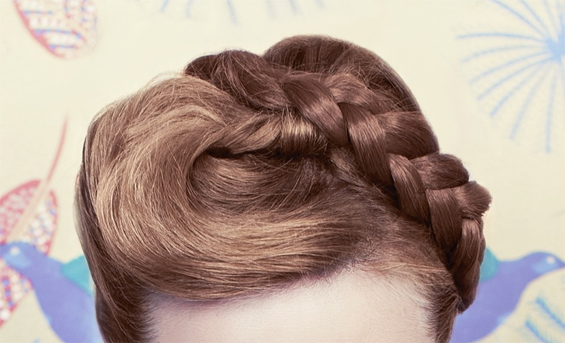 GIZEH RECORDS
Year founded and location: Tentatively in 2003, Leeds UK.
Managed by: Richard Knox.
Distinguishing characteristics: We try to theme the label in way that if you like a certain release then the majority of the others will be of interest. That sounds quite obvious but I believe too many labels play it safe, whereas we are trying to do something different with each release, not staying within the same generic boundaries and hopefully in doing that we are pushing a bit further than other labels of our size and stature. We are also creating an ever-extending family involved with Gizeh: the artists associated with the label are all involved together in various projects and side-projects, which is something we truly wanted to engage in from the beginning.
Proudest accomplishment: Hard to say at this point; each record we release feels like a huge accomplishment and the attention the artists get for each release, be it sales, reviews, shows, etc. is always something to be proud of.
Currently promoting: October 22nd sees a new record by Fieldhead (a correction), November 5th we have a new Glissando album (The World Without Us). I'm currently working to a very short time-frame on a more limited 'boutique' release by Lidwine that should be out October 29th. Additionally we have three label nights in the UK in November.
Future: Into next year we have a FareWell Poetry off-shoot project called The Freemartin Calf, which is essentially a soundtrack, and then our first record with Aidan Baker in February alongside an A-Sun Amissa EP. There are one or two other ideas in the works for next year, but it's too early to talk about those just yet.
Favourite labels: I'm a big fan of Constellation, as their output and work ethic is consistently an inspiration. Others to mention would be Important, Erased Tapes, Fluid Audio, Kning Disk, Sonic Pieces and Miasmah.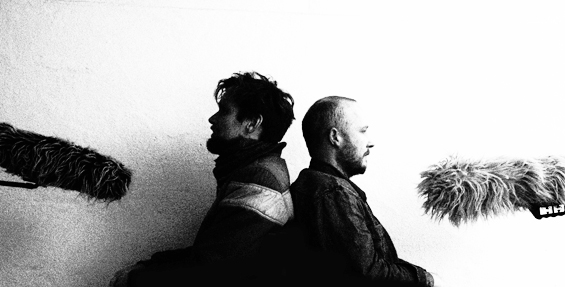 GRUENREKORDER
Year Founded and location: 2003, Frankfurt am Main, Germany.
Managed by: Lasse-Marc Riek and Roland Etzin.
Identity: Staying in the field, sound, recording, archiving, deleting, publishing, talking, thinking, working, walking, dreaming, and networking!
Distinguishing characteristics: Constantly creating and exploring new projects which result in distinguished works.
Proudest accomplishments: At the moment Gruen Free: VA: Somewhere On the Edge (Gruenrekorder 100: 47 tracks, 531 minutes and 34 seconds!)
Currently promoting: Angus Carlyle & Rupert Cox's Air Pressure, Roland Etzin's TransMongolian, David Michael's The Slaughterhouse, Rodolphe Alexis's Sempervirent, Artificial Memory Trace's Ultrealith, and VA: Sounds Like Silence.
Future: Focusing on Wildlife Sound Recording, Ecosystem Audioportaits, Projects on silence and the non-audible, Archive, and Gruen Digital.
Upcoming Releases: Budhaditya Chattopadhyay's Eye Contact with the City, Lasse-Marc Riek's Helgoland, Mark Lorenz Kysela's Eins+, Daniel Blinkhorn's terra subfónica, Sebastiane Hegarty's Southerlies, Adrian Dziewanski's Island Terminus, Christoph Korn & Lasse-Marc Riek's Series Invisible, Collection 2 (Book), Gruenrekorder (2003-2013) (Book), and Field Notes #04 (Online Magazine).
Favourite labels: Kranky, Domino, Sonig, Freibank, Taiga.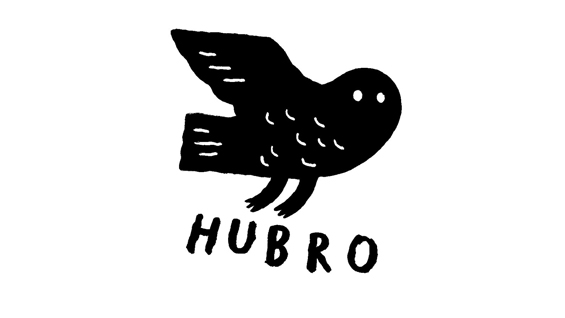 HUBRO
Year founded and location: Founded autumn 2009, Oslo/Haugesund, Norway.
Managed by: Andreas Risanger Meland, with very important help from Melanie Arends.
Identity: There is no strategy; we have open ears. I guess improvisation is the connecting thread between most of our releases, but not all of them. The jazz police isn't very well represented in Norway, so in Norway at least Hubro is seen as jazz label. Our main goal is basically to present creative music out of Norway.
Distinguishing characteristics: This is a difficult question for a humble Norwegian to answer. Luckily there are still quite a few labels around bringing to the fore important music that won't get into the Billboard charts. Hubro wants to been one of these labels that on a regular basis provides the adventurous listener with new and great music. And we cherish the album as a physical object, be it a CD or a LP. I guess the main thing that distinguishes Hubro from all the other ones is that I don't decide what the other ones will have on their release schedules!
All of our covers are designed by a great design group called Yokoland. I have always been a big fan of theirs, so it is great to be able to collaborate with them.
Proudest accomplishments: 1. Putting out close to twenty albums with artists I really admire.
2. Getting Sigbjørn Apeland to finish his solo Harmonium album Glossolalia. The master tapes of the half-finished album had been collecting dust for ten years.
Currently promoting: Singer/songwriter Jessica Sligter's (formerly know as JÆ) new album Fear and The Framing. Quite adventurous. I find both her music making and text writing very bold and searching. A new album with the uncategorisable trio 1982, this time with pedal steel virtuoso BJ Cole as a guest. He has previously played with everyone from Brian Eno to Lionel Ritchie—a great musician, and he blends in very well with the rest of the trio. I am also excited about the debut albums from the piano trio Moskus, which I also got to produce, and Ivar Grydeland. Grydeland has been around for years playing with bands like Huntsville, Dans Les Arbres, and with singer Hanne Hukkelberg, but Bathymetric Modes is his first release as a leader. Great instrumental music—something for fans of Jim O'Rourke and Terry Riley maybe?
Future: A new album from doom jazz trio Splashgirl, recorded and produced by Randall Dunn in Seattle. A live album with the power rock jazz outfit Møster!: Kjetil Møster (Ultralyd, The Core), Ståle Storløkken (Supersilent), Nikolai Eilertsen (BigBang, Elephant 9), and Kenneth Kapstad (Monolithic, Motorpsycho). The debut of the new trio Bly de Blyant led by the drummer Øyvind Skarbø from 1982. He is joined by icelandic guitarist Hilmar Jensson (Tyft) and Shahazad Ismaily (Tom Waits, Marc Ribot, Will Oldham)—crazy and great music. And finally a new album from Mats Eilertsen Trio. This time around it's all about free improvisation—a very nocturnal album of great beauty.
Favourite labels: Smithsonian Folkways, ECM, Rune Grammofon, Drag City, EM Records, Touch, Island.

INFINÉ
Year founded and location: 2006 in Paris (with an extension in Berlin).
Managed by: Alexandre Cazac, Yannick Matray, and Julien Gagnebien. The label was also created by Agoria but Sebastien has decided since last December to focus on his own productions.
Identity: InFiné produces "emotional" music, essentially from new artists and without defined artistic limits. Our motto is: "Easy Music for the hard to please." I would also credit Carl Craig, Murcof, and Moritz von Oswald as some of the godfathers of the label.
Distinguishing characteristics: We are committed to artist development and creating a trustable trademark, which means we often release albums by newcomers who then become much better known. This year Rone releases his second album, next year new sophomore albums by Danton Eeprom, Aufgang, Bachar Mar-Khalifé, and Clara Moto are in the pipeline. The French freak-folker Don Nino and Oxia also uphold the label's values.
Proudest accomplishment: Our now-established Summer Workshops at La Carrière in Poitiers. For three years now, we've been inviting our artists to collaborate with each other and with guests. They have a whole week to prepare a show. The site itself is a former quarry and is outstanding. It's also a nice way to spend time together, generate ideas, and strengthen the love we share for music and each other. Arandel, Pedro Soler and Gaspar Claus, and Composer all appeared at the festival before working on their album productions. This year, we had to chance to have Bruce Brubacker, Charlemagne Palestine, Lugano Fell, and Dorian Concept. It's a festival with family values, our own lab of audio research.
Currently promoting: Spitzer's surprising album has just been released, and we are now working on Rone's brilliant Tohu Bohu. There are so many incredible videos from a new generation of short film directors coming on this album. Meanwhile, a new generation of artists is emerging through our EP release plan. We have signed the brilliant post-dubstep combo from Barcelona, Downliners Sekt (Trim / Tab EP is out now), and the polish duo The Same are ready to issue their debut EP in December. There is also quite delightful and eclectic EP of Remixes inspired by Don Nino called Beats planned for October.
Future: Our biggest challenge is to find some solutions for our artists to play more and everywhere. The internet helps a lot to bring a certain visibility to our projects, but our artists need a closer proximity with their public and live experiences to make their own music evolve.
Favourite labels: Warp, ECM, Kompakt, Planet E, Delsin...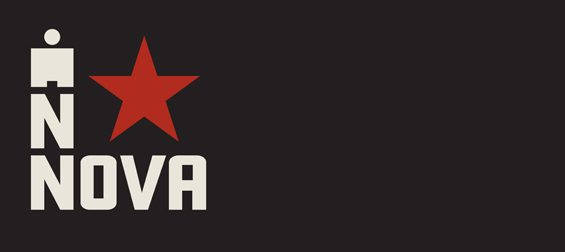 INNOVA
Year founded and location: 1982, St. Paul, Minnesota.
Managed by: Philip Blackburn and Chris Campbell.
Identity: The record label of the American Composers Forum.
Distinguishing characteristics: Run by artists for artists. Tangy, oxygen-rich, and kaleidoscopic music.
Proudest accomplishment: Continuing to serve artists and offering up quality music in the marketplace.
Currently promoting: Mariel Roberts, David Kechley, Marc Rossi, Barry Schrader, Mobtown Modern Big Band.
Future: Jason Kao Hwang, Ken Field, Alexander Berne, Kurt Rohde.
Favourite labels: Tzadik, NonClassical, Canteloupe, New Amsterdam, Deep Listening.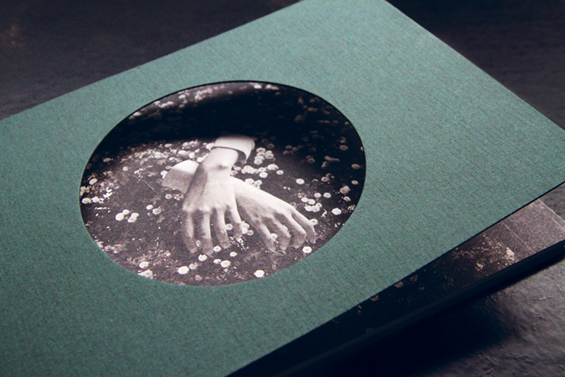 KITCHEN.
Year founded and location: 2008, Singapore.
Managed by: Ricks Ang.
Identity: Kitchen. was first established in 2005 as a design studio by me and my partner April Lee. Both of us are also Aspidistrafly, and we initially started a label arm in 2008 as an imprint to release our own album. Then the label grew when we met like-minded musicians and artists from around Japan and Asia and started collaborating with them to expand our vision collectively with the release of music and art book editions. Our roster now features a variety of musicians from contemporary composers such as Haruka Nakamura, Ironomi, and Janis Crunch to electronic/experimental artists FJORDNE and Evade. A description of us in ArtAsiaPacific magazine best sums up our asethetic vision for the label: "a roving eye in search of the beauty of 'everyday life,' the play of dappled sunlight through leaves, or a certain strain of 'lost' Japan memorialized in Tanizaki's In Praise of Shadows, reinterpreted for modern life."
Distinguishing characteristics: We put great care and consideration into our music releases, where visual storytelling and tactile sensitivity are parallel to the music. Each release has a unique packaging format, and the artwork is equally as important as the music. We see our albums as finely crafted art objects that straddle different media. With the changing nature of music and its distribution, we hope to explore new terrains via this approach. Kitchen.'s artists seem to share a similar obsession with sensuous, fleeting phenomena. They create painterly sound collages that mimic the shifting play of light and shadow fluttering across a wall, the surging and expiring of the sun's resplendent rays at dusk, or the shimmer and drone of throngs of cicadas on a sultry afternoon.
Proudest accomplishments: We are very grateful to have people from all over the world who have continued to listen and purchase our releases over the past four years. There are moments like our 2011 label showcase at Waseda Scott Hall in Tokyo, which was a sold-out event. It was the first time playing on a wintry Christmas night at a church, but we felt a fiery warmth from the audience who were huddled side by side on the church benches above and below the stage just to listen. It was an amazing experience to have the collective support of friends, partners, the staff of p*dis (our distribution representative in Japan) and fellow musicians who ultimately formed the backbone of the show. Also, the times when we see our label's releases being displayed at listening booths at the ground floor of Tower Records Shibuya and when they get sold out, especially Twilight by Haruka Nakamura, which is now into its fifth pressing. We never imagined that these results would be possible when we first started out because in Singapore our music industry is limited, and I never thought the label would become a full-time job. Aside from my own work as Aspidistrafly, every release on the label is my personal pride and joy, and so is the opportunity to be involved creatively in mastering, design, and production.
Currently promoting: We are currently preparing for our label night in Tokyo this December, which is already sold out. This is also a celebratory show of sorts as the final stop of Aspidistrafly's Japan tour, which we are also promoting at the moment. It will see most of our artists performing together with us including Haruka Nakamura, Ironomi, and Janis Crunch. In terms of releases, we are about to release albums from our first two European artists, Vanishing Mirror by Pill-Oh and From Scattered Accidents by Szymon Kaliski.
Future: Our next release will be Stranger To My Room by Sonicbrat (Darren Ng). This is especially exciting for us because it will be the first time we've releases an album by a Singaporean artist (apart from Aspidistrafly). We have an exciting new lineup of releases by new signings, and we might see a collaboration album by Haruka Nakamura and Ichiko Aoba in the near future. Next year, we'll also be celebrating our fifth anniversary with something special.
Favourite labels: ECM and Touch for their sheer quality in music and album art. Having been exposed to these labels before we even started our own, they showed us that music and art can share equal footing. We also like 12K, Ghostly International, Sonic Pieces, Shelter Press, Miasmah, Type, Erased Tapes Records and Preservation, just to name a few...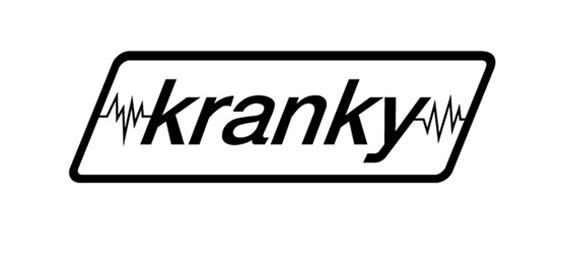 KRANKY
Year founded and location: 1993, Chicago.
Managed by: Joel Leoschke.
Identity: Head music of a wide variety.
Distinguishing characteristics: Steady demeanor, scar on left knee.
Proudest accomplishment: Surviving.
Currently promoting: Dreamscape's La-Di-Da Recordings, Loscil's Sketches From New Brighton, Jessica Bailiff's At the Down-Turned Jagged Rim of the Sky, Ambarchi/Fox's Connected, Steve Hauschildt's Sequitur.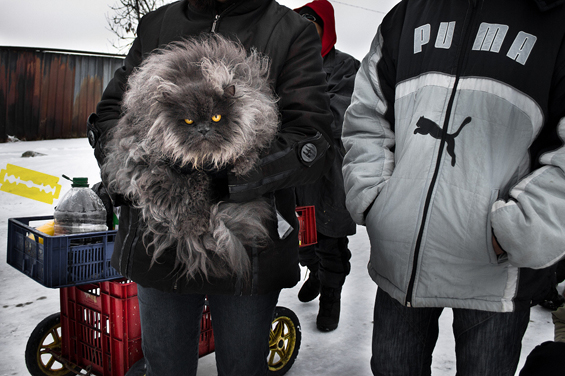 MACRO
Year founded and location: 2007, Berlin, Germany.
Managed by: Stefan Goldmann and Finn Johannsen.
Identity: Besides the music's and artist's identity, Macro has also worked with the same people and companies since day one, that is, Viet Hoa Le doing the designs, Rashad Becker being the mastering engineer, Handlewithcare sorting the manufacturing, and Wordandsound doing the distribution. That surreally stable environment is the base for all the change that's hopefully happening in the music.
Proudest accomplishments: You can always do better.
Currently promoting: 17:50.
Future: This year we've planned even less ahead than last year. We have some idea about the next two singles. Afterwards it's all open again.
Favourite labels: (Finn) Celluloid, ZTT, ZE, Factory; (Stefan) Celluloid, Tzadik, Axis, Prototype, Diapason.

NEW AMSTERDAM RECORDS
Year founded and location: 2008, Brooklyn, New York.
Managed by: William Brittelle, Judd Greenstein, and Sarah Kirkland Snider; our operations manager is Michael Hammond.
Identity: The quintessential New Amsterdam project is one that represents the full spectrum of the artist's musical life, is visceral and emotionally engaging, and is performed and composed with an extremely high level of artistry.
Distinguishing characteristics: We like to think that most of our records don't have any other logical home, so, in that sense, uniqueness is a quality we aspire to. We also actively engage with the mainstream marketplace in terms of how our releases are presented and recorded.
Proudest accomplishments: Grammy nominations for Darcy James Argue's Secret Society's Infernal Machines and Jefferson Friedman's Quartets (featuring Chiara String Quartet and Matmos), an All Things Considered feature in the label's first year, and recently launching a headquarters for both our label and our non-profit arm (New Amsterdam Presents), which is also planned to serve as a creative incubator lab and occasional modular event space for the musical community. Perhaps most of all, we are proud of building a new audience for sophisticated composed music without compromising the vision of our artists.
Currently promoting: Vocal octet Roomful of Teeth's self-titled debut album, Missy Mazzoli's chamber opera Song from the Uproar: The Lives and Deaths of Isabelle Eberhardt.
Future: We have an amazing 2013 planned, with releases from Big Farm, Nadia Sirota, Darcy James Argue, Jace Clayton, and many more in store. Our New Amsterdam Presents arm will once again be an associate presenter of the acclaimed Ecstatic Music Festival in NYC, as well as many more exciting events in the new physical space we mentioned.
Favourite labels: Cantaloupe, Bedroom Community, 4AD, Nonesuch, Asthmatic Kitty.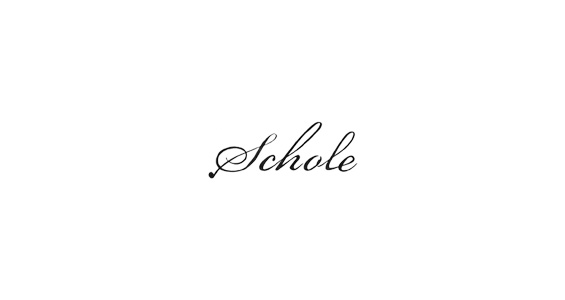 SCHOLE
Year founded and location: 2007, Tokyo, Japan.
Managed by: Akira Kosemura, Shin Kikuchi.
Identity: Music for ordinary days.
Distinguishing characteristics: Between acoustic and electronic, or ambient and pop, and also sometimes featuring only acoustic instruments (piano, guitar ensemble, etc).
Proudest accomplishments: The many records we've released. Every year we've sold more than 10,000 copies in Japan and are producing music for TV, film, airports, art performances, and more.
Currently promoting: Akira Kosemura's MANON, Ghost and Tape's Home, Paniyolo's Christmas Album.
Future: Paniyolo's Christmas Album, Akira Kosemura's DUO, JOY: Schole compilation vol. 3.
November 2012