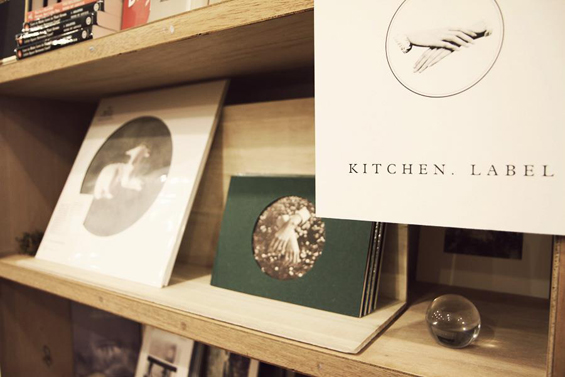 TEN FAVOURITE LABELS 2013
Every November since 2005, textura has selected ten labels whose output dazzled us during the year. To that end, we posed a simple question as a way of making the selections: "Which labels' material excited us most during 2013?" Naturally, there are many labels in addition to the ten below whose releases had that effect on us, but these ten sprang to mind right away:
12K • BABEL • BEDROOM COMMUNITY • CONSTELLATION • DENOVALI • GIZEH • KITCHEN. • NEW AMSTERDAM • N5MD • SCHOLE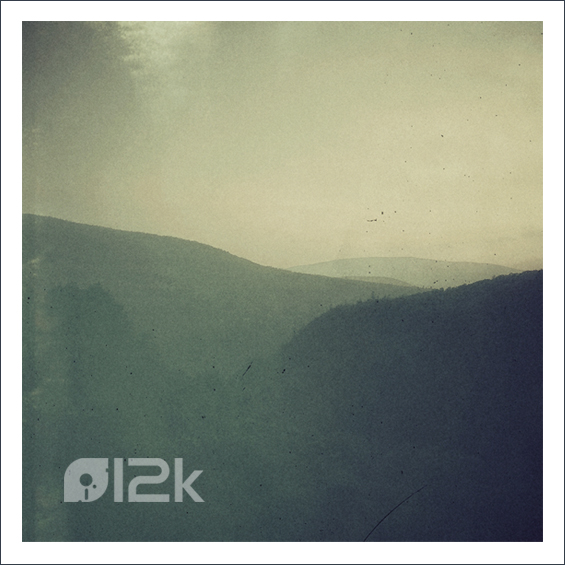 12K
Year founded and location: 1997, Brooklyn, NY
Managed by: Taylor Deupree
Identity:12k was founded on the following principles, which still hold very true today:
01. Don't tell listeners what they want to hear, let them discover that for themselves.
02. Treat your audience as they are: intelligent, passionate lovers of art and sound.
03. Evolve constantly but slowly.
04. Stay quiet, stay small.
05. Strive for timelessness.
06. Never try to be perfect. Beauty is imperfection.
07. Simplicity. Anti-Design.
08. Never try to innovate; be true to yourself, and innovation may happen.
09. Explore sound as art, as a physical phenomenon—with emotion.
10. Develop community.
11. Be spontaneous.
12. Everything will change.
There is a complete 12k 'bio' here.
Distinguishing characteristics: Physically, 12k's package design is often noted as its most distinguishing characteristic. Despite the evolution in packaging types, the design has evolved yet stayed familiar with its characteristic white border and strict use of the DIN font for well over a decade. The 12k logo is also quite a well-known icon.
Sonically, the label has evolved from very synthetic and computerized microsounds into what it's known for today, which is a blend of acoustic and electronic instruments. The current sound of 12k, though, is very characteristic and often described as being quiet, fragile, and deep. There is an understated tone and hush to the music that can really draw a listener into the space it has created, making the outside world gently drop away.
Proudest accomplishments: With a history now spanning about sixteen years, there obviously has been a number of amazing accomplishments. I think the proudest is probably that the label is still going and that it has remained totally true to its intentions. The amount of respect it has gained among our small but passionate community around the world has been humbling as well. People appreciate the passion behind 12k and its unique sounds.
A wonderful, if unintended, consequence of the whole experience has been the family that the label has made. The core roster of artists is quite close and there's been a strong network created for sharing ideas, travels, and inspirations.
12k's connection with Japan has been life-changing. We've made many friends, staged many concerts and travels, and feel an intense bond with the way we've experienced the country and its culture. It runs deep.
Currently promoting: 2013 has seen releases from Marsen Jules, Moskitoo, Illuha, and Taylor Deupree's collaborations with Savvas Ysatis, Seaworthy, and Ryuichi Sakamoto. Coming up in the near future are albums from Stephen Vitiello + Molly Berg, Gareth Dickson, Janek Schaefer, the new full-length from Illuha, Pjusk, Marcus Fischer and a collaboration between Stephen Vitiello and Taylor Deupree. The entirety of 2014 is already fully scheduled.
Future: Besides the immediate few months, 12k doesn't keep long-term plans. The idea is to evolve naturally and see where new ideas lead the label.

BABEL
Year founded: 1994
Managed (and founded by): Oliver Weindling
Identity: Starting from a foundation of working with a few musicians from the generation around Loose Tubes (such as Julian and Steve Arguelles and iconoclastic guitarist Billy Jenkins), the label has continued to focus on music mainly out of London, taking jazz in its loosest definition as the foundation. This embraces other types of music where improvisation and self-expression are key. Over the years, the label has 'moved with the times' and works with many of the newer generation of musicians. This comes from my close relationship with the Vortex Jazz Club where I am a director.
I try to concentrate on music and musicians who I believe have something unique that should be appreciated beyond the moment of live performance. I'm aware that there is a tremendous history of recorded music that this would be added to. New recordings therefore have to be worthwhile to be added to the pile. Starting with 'jazz,' the label places a lot of trust in its artists and what they want to record. I like to think that there is a strong element of partnership between label and artist, such that the label can accurately reflect the music that the artists release.
Distinguishing characteristics: Music that is primarily the music of London as it exists and evolves today. But the music will constantly give freshness and energy to its listeners.
Proudest accomplishments: To have survived twenty years, to have been involved in the London scene as it has evolved over the years, and to have helped document some of that music. I am always proud when people come up to me and mention how much pleasure certain releases have given or (in the case of some musicians) how certain releases have been seminal to them. Also when artists mention their own albums that have been released on Babel as some of their favourite releases in their own canon. Also, to have got through 2013 with one of our busiest release schedules on just a skeleton organisation, and to be able to count many of the musicians whom I have met and recorded as friends.
Currently promoting: Brass Mask's Spy Boy, Human's Being Human, Alexander Hawkins' Step Wide, Step Deep, Nick Smart's Trogon's Tower Casa, Dominic Lash's Opabinia, ACV's Busk, Emilia Martensson's Ana .....
Future: Continued survival but also a chance to look back when we celebrate twenty years in 2014. Looking at some projects which move beyond pure music where they act as the catalyst to stimulating moving images, art, or words. Working out how to balance releasing great music at a time when the technology of dissemination and the manner of sales are changing.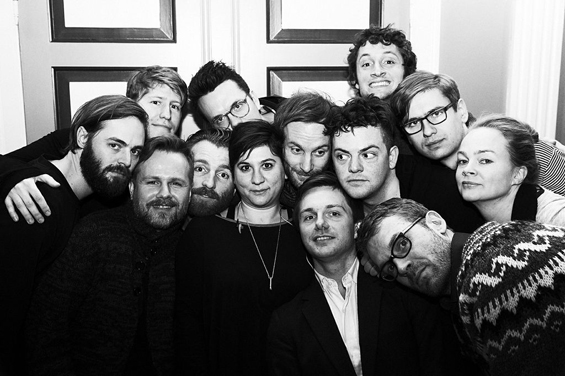 BEDROOM COMMUNITY
Year founded and location: 2006, Iceland
Managed by: Valgeir Sigurðsson
Identity: We're a collective as much as a record label, and there is a highly collaborative spirit surrounding the recording process and our output. A very good example of this is the Whale Watching Tour that four of the artists headlined a few years ago. These sort of performances are quite common within Bedroom Community and everybody is always very supportive of each other's music.
Distinguishing characteristics: We ignore boundaries between genres and value quality over quantity.
Proudest accomplishments: We're proud of every single record, and it's equally wonderful to watch each artist develop and grow in his/her own way. Whether it's a premiere at the Metropolitan Opera, an organ recital in Ísafjörður, a field recording from the Congo, or a painting commissioned for a new album, it's rewarding to see creativity reach far and wide and know that we have some small part in nurturing that particular talent.
Currently promoting: We have four great releases out this year: Nadia Sirota's Baroque, the super-limited double DVD package Everything Everywhere All The Time / The Whale Watching Tour, James McVinnie's Cycles, and Daníel Bjarnason's Over Light Earth.
Future: We'll continue to provide a home for our artists to collaborate, record, and get their music out into the world, and build a structure that can be useful and encouraging for all involved.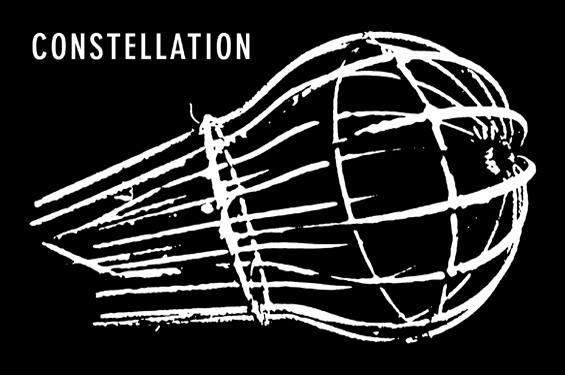 CONSTELLATION
Year founded and location: 1997, Montréal
Managed by: Ian Ilavsky and Don Wilkie, along with Graham Latham and Simon Delage in recent years
Identity: Attempting to stake out, preserve, and define our idea of DIY/punk music: as a spirit and attitude, an approach to creation, production, work and terms of engagement that has nothing to do with genre per se but everything to do with qualities and values.
Distinguishing characteristics: Specialty packaging (almost) entirely on 100% recycled papers and boards; everything pressed on vinyl since the beginning (and on 180 gram since 2004); entire catalogue always in print. Making deluxe physical formats for recorded works without fetishizing them as 'limited' or enabling a collector's market for 'rarities.' We want a new fan in 2013 to be able to discover a record we might have put out ten or fifteen years ago and still be able to get it from a record store (or from our mail-order) at a fair price, with the same quality and details that went into the very first pressing.
Proudest accomplishments: Racking up sixteen years and 100 albums of challenging, iconoclastic, genre-defying music that isn't academic or rarified, nor commercial or populist/popular—chiefly thanks to the support of a small but dedicated community of music fans spread around the world; working with and being propelled by musicians who have strong, genuine, inspired independent ethics and political/social analyses that accompany their aesthetics and ground their decision-making as artists in a culture marketplace.
Currently promoting: Matana Roberts, Esmerine, Colin Stetson, Sarah Neufeld, Land Of Kush, Jerusalem In My Heart, Saltland, Sandro Perri.
Future: Yes, going forth into its bleakness, brightly...
DENOVALI RECORDS
Year founded and location: 2005, Cologne, Germany
Managed by: Timo Alterauge, Thomas Hack
Identity: Making your bright moments brighter and your dark moments darker.
Distinguishing characteristics: Harmful, dangerous, oppressive, melancholic, intense, tragic, fragile, bright, buoyant.
Proudest accomplishment: Surviving.
Currently promoting: Dale Cooper Quartet & The Dictaphones' Quatorze Pièces de Menace, Floex's Gone, Sebastian Plano's Impetus.
Future: Further good releases with clever, nice artists and hopefully a lot of Denovali Swingfests in new, interesting cities.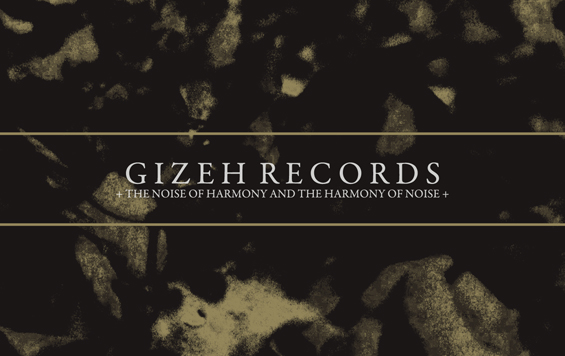 GIZEH RECORDS
Managed by: Richard Knox
Identity: Gizeh focuses on a fiercely DIY ethic and has grown with its artists over the years to form a strong community of musicians and artists from around the world, most of them collaborating together over the years across various projects, helping the label and those involved progress and evolve in an organic, inspiring, and galvanising way.
It is our aim to conduct ourselves with modesty and humility in an ever-changing industry. We put love, care, and passion into our records and our artists and continue to push our ideals and our collective as far as we can within the means that we have. We have no care for genres or pigeon-holes—simply the noise of harmony and the harmony of noise and the inspiration and spirit of the people who are making that noise.
Distinguishing characteristics: Our artists first and foremost. After that I hope people identify with the label as being a consistent outlet for interesting music. Independent labels still remain a crucial factor in artists reaching an audience, despite what some people might say.
Proudest accomplishments: Every release is an accomplishment in itself, and the fact that we are still surviving and growing in this crazy 'music industry.'
Currently promoting: Chantal Acda's Let Your Hands Be My Guide and a couple of digital only releases for Seeds & Bones and Aidan Baker.
Future: We have plenty to look forward to next year and we have the whole year mapped out pretty much already. At this stage I'm sworn to secrecy I'm afraid! A lot of people are asking about a second album from The Rustle of the Stars, and I can confirm it will happen, we just don't know quite when yet though.
KITCHEN.
Year founded and location: 2008, Singapore
Managed by: Ricks Ang
Identity: A roving eye in search of melancholic beauty in unlikely environments. Reliably changeable and always evolving.
Distinguishing characteristics: We put great care and consideration into our music releases, where visual storytelling and tactile sensitivity are parallel to the music. Each release has a unique packaging format, and the artwork is equally as important as the music. We see our albums as finely crafted art objects that straddle different media.
Proudest accomplishments: We are into our fifth year and it's been a good run especially with the release of Haruka Nakamura's Twilight and ASPIDISTRAFLY's A Little Fable along the way. One of the highlights is having the opportunity to work with really great artists and a number of whom have become some of my best friends.
Currently promoting: Sonicbrat's Stranger to my Room, Haruka Nakamura's Twilight reissue, Hanging Up The Moon's The Biggest Lie in the World.
Future: Taking the Veil CD + Art Book by Hior Chronik with photography by Amber Ortolano. Subsequently, new albums by Haruka Nakamura, ASPIDISTRAFLY and Sonicbrat to follow.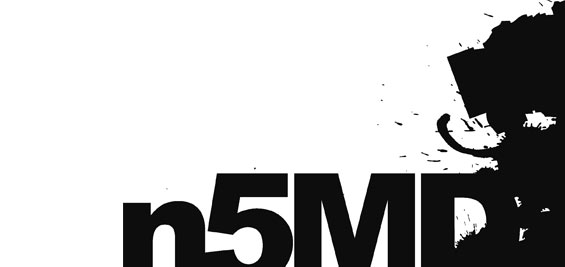 N5MD
Year founded and location: 2000, Oakland CA
Managed by: Mike Cadoo
Identity: n5MD originally began releasing its music solely on pre-recorded MiniDisc format. After Sony deemed MDs antiquated I had no other choice but to focus on more popular formats. I've tried my best to release experimental music that has an emotional core while still renaming somewhat accessible. Diversifying what the label does for itself and its artists has also been an important constant. This can be anything from mastering, design, photography, web development, or even distribution. This allows n5MD greater control of the timing and quality of its output.
Distinguishing characteristics: We have the messiest logo of the lot. Emotions as we all know can be messy business.
Proudest accomplishments: Making it this far in this day and age has to be the labe''s greatest accomplishment. I'm very lucky to be doing something that I love for this long. The bonus is I get to work with some wonderfully creative people in the process and even meet some kindred spirits as they say.
Currently promoting: bvdub's Born in Tokyo, Last Days' Satellite, Arovane's Ve Palor, Dalot's Ancestors, Ghost Bike's Sun of the Dead.
Future: We have several debut albums on the way that I'm quite excited for people to hear. The debut album from Kosuke Anamizu's (aka moshimoss) new Preghost project, Then a release from the new John Tejada / Kimi Recor project called Bavaria, French singer-songwriter-composer Elise Melinand's debut album is in the pipeline for 2014 as well as new albums from Dryft, Mark Harris, and Asonat.

NEW AMSTERDAM
Year founded and location: 2008, Brooklyn, New York.
Managed by: William Brittelle, Judd Greenstein, and Sarah Kirkland Snider; our label manager is Michael Hammond and operations manager is Matt Evans.
Identity: The quintessential New Amsterdam project is one that represents the full spectrum of the artist's musical life, is visceral and emotionally engaging, and is performed and composed with an extremely high level of artistry.
Distinguishing characteristics: We like to think that most of our records don't have any other logical home, so, in that sense, uniqueness is a quality we aspire to. We also actively engage with the mainstream marketplace in terms of how our releases are presented and recorded.
Proudest accomplishments: Grammy nominations for Darcy James Argue's Secret Society's Infernal Machines and Jefferson Friedman's Quartets (featuring Chiara String Quartet and Matmos), releasing the 2013 Pulitzer Prize winning piece from composer/performer Caroline Shaw, an All Things Considered feature in the label's first year, and launching a headquarters for both our label and our non-profit arm (New Amsterdam Presents), which is also planned to serve as a creative incubator lab and occasional modular event space for the musical community. Perhaps most of all, we are proud of building a new audience for sophisticated composed music without compromising the vision of our artists.
Currently promoting: The self-titled debut album from The Knells (featuring Andrew McKenna Lee, MIVOS Quartet and more), itsnotyouitsme's fourth album, and the launch of our new boutique vinyl imprint label, Undiscovered Islands.
Future: We have an amazing 2014 planned, with releases from Vicky Chow, Sarah Kirkland Snider, Corey Dargel, and many more in store. Our New Amsterdam Presents arm will once again be an associate presenter of the acclaimed Ecstatic Music Festival in NYC, as well as many more exciting events in the new physical space we mentioned.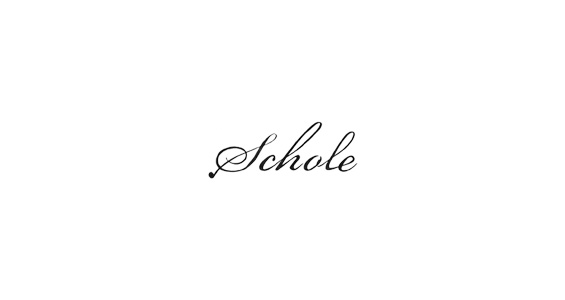 SCHOLE
Year founded and location: 2007, Tokyo
Managed by: Akira Kosemura and Shin Kikuchi
Identity: Schole is a word from ancient Greek that means 'spare moments.' The word indicates a fertile yet unrestricted creativity that often develops independently of us, a world filled with beautiful sounds such as people's laughter, the chirping of crickets or birds, and so on. Music is always there for us; we just need to listen and feel it.
Distinguishing characteristics: Mostly ambient / pop music, including acoustic and electronic sounds.
Currently promoting: [.que], Akisai, Paniyolo, Ghost and Tape, Quentin Sirjacq
Future: Akira Kosemura's Niji No Kanata, Quentin Sirjacq's Piano Memories
November 2013