TEN FAVOURITE LABELS 2014
Every November since 2005, textura has selected ten labels whose output dazzled us during the year. To that end, we posed a simple question as a way of making the selections: "Which labels' material excited us most during 2014?" Naturally, there are many labels in addition to the ones chosen whose releases had that effect on us, but these stood out from the crowd:
BABEL • CANTALOUPE • DENOVALI • GRUENREKORDER • HUBRO • INNOVA • METALHEADZ • NEW AMSTERDAM • POPULIST • SCHOLE • WESTERN VINYL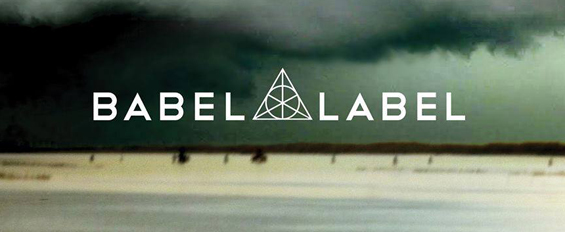 BABEL
Identity: The Babel Label was started by me, Oliver Weindling, twenty years ago. I like to call it a "jazz" label, reflecting an attitude and approach that jazz can have, in terms of pushing boundaries but without necessarily being unapproachable. That frequently overlaps with London's Vortex, where I help with the programming. Only part of this will be the traditional view of "jazz."
Distinguishing characteristics: The label primarily reflects my taste (whatever it may be at any time). If the music has individuality, creativity, commitment and personality, with something unique to offer, then that's what really thrills me.
Proudest accomplishments: Survival for twenty years and releasing over 120 albums. Thus helping one aspect of musicians on the scene in London releasing their music to the world. Jack Massarik of The Evening Standard said about Babel, "It brings to the public for twenty years music that it doesn't want to hear." My additional word to that is "YET"! So all Babel releases rank more or less equally as my proudest accomplishments.
Currently promoting: Alexander Hawkins: Solo and Ensemble, with a new trio due next year; Dan Messore's new Indigo Kid; Woven Entity; Whahay: bassist Paul Rogers' take on Charles Mingus; Bourne Davis Kane (with Paul Dunmall); Sylvain Darrifourcq / Valentin Ceccaldi / Manu Hermia; Brassmask: Tom Challenger's brass band with influences of Haitian rara and Henry Threadgill. That's enough for now.
Future: Continuing to survive and find exciting music.

CANTALOUPE MUSIC
Year founded and location: 2001, downtown NYC.
Managed by: Michael Gordon, David Lang & Julia Wolfe (artistic directors), Kenny Savelson (executive director/Bang on a Can), Bill Murphy (label manager), Adam Cuthbert (assistant label manager).
Identity: Founded by the creators of Bang on a Can, the utopian post­minimal movement that dissolved the classical canon in the 1980s and became, in the words of David Lang, "the place where the homeless composers could all go," Cantaloupe is the sounding board for recordings by artists whose genre­amorphous music exists in the ether between classical, ambient, electronica and rock sensibilities. In its thirteen years of existence, Cantaloupe has become a home for dozens of artists, composers, bands, and ensembles.
Distinguishing characteristics: Much of the catalog is in the classical world, but rarely of it; primarily acoustic and composed, yet sometimes branded as "too funky for the academy" or the concert hall. The influence of electronica is clear, with the sonic architecture of reverb and delay recreated in notation (Michael Gordon's Timber or Rushes), and rebel movement of rock apparent in such works as Julia Wolfe's Steel Hammer.
Proudest accomplishments: Recent release of John Luther Adams' Pulitzer Prize­winning Become Ocean, with the Seattle Symphony and conductor Ludovic Morlot; NPR Music's Top 50 of 2013 (and Top 10 Classical) inclusion of David Lang's death speaks, Caleb Burhans' Evensong, and John Luther Adams' Inuksuit; surviving and even thriving in a constantly changing environment where digital downloads and streaming are positioned to replace the CD as the medium of choice among fans and listeners.
Currently promoting: John Luther Adams' Become Ocean; Bobby Previte feat. So Percussion: TERMINALS; Asphalt Orchestra: Asphalt Orchestra Plays Pixies: Surfer Rosa; Florent Ghys: Télévision; and Bang on a Can Sound, a licensing initiative in collaboration with Red Poppy Music.
Future: Michael Gordon: Dystopia; Michael Gordon/Mantra Percussion: Timber Remixed ft. Squarepusher, Oneohtrix Point Never, and more; Bang on a Can All­Stars: Field Recordings; Julia Wolfe: Anthracite Fields; DJ Spooky feat. Kronos Quartet: Rebirth of a Nation; and new work by David Lang, John Luther Adams, Glenn Kotche, So Percussion, Alarm Will Sound, and more.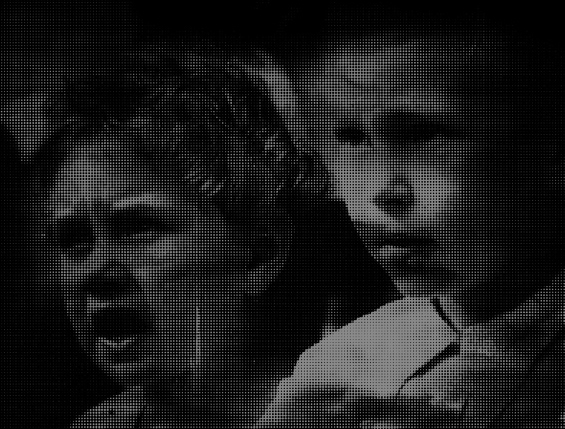 DENOVALI
Year founded and location: 2005, Cologne, Germany.
Managed by: Timo Alterauge and Thomas Hack.
Identity: Making your bright moments brighter and your dark moments darker; taking ourselves not too seriously.
Distinguishing characteristics: Harmful, dangerous, oppressive, melancholic, intense, tragic, fragile, bright, buoyant.
Proudest accomplishment: To be mentioned in textura's ten favourite labels of the year list for the second time in a row.
Currently promoting: Thomas Köner's Tiento de las Nieves, Pan & Me's Ocean Noise, Blueneck's King Nine, Carlos Cipa's All your life you walk, and Poppy Ackroyd's Feathers.
Future: The ten-year Denovali anniversary in 2015 and hopefully further interesting, challenging releases with clever and nice artists in the next years.
GRUENREKORDER
Year founded and location: 2003, Frankfurt am Main, Germany.
Managed by: Roland Etzin und Lasse-Marc Riek.
Identity: Gruenrekorder understands itself as an organization with the aim of promoting phonography and sound art. Phonography considers nature / the environment as an acoustic experience laden with musical sounds. It is as a form of art and culture that Gruenrekorder promotes phonography. We therefore organise events, lectures, publications, and exhibitions as well as artistic projects in the fields of phonography and experimental music. Many of our projects deal with the political, medial, or ecological changes of our environment.
Distinguishing characteristics: Constantly creating and exploring new projects which result in distinguished works.
Proudest accomplishments: We are especially proud about the side of our projects that brings various artists, colleagues, and friends together. These people and projects bring the label to life, and it makes us happy to hear that people enjoy participating in these projects or following them as an audience or getting inspiration from them.
Currently promoting: Selected Recordings of Bayaka Music by Louis Sarno: Song from the Forest: The Soundtrack; Pauline Oliveros & David Rothenberg & Timothy Hill: Cicada Dream Band; Hein Schoer: The Sounding Museum: Box of Treasures.
Future: David Michael & Slavek Kwi: Mmabolela (double CD); DinahBird: A Box of 78s (vinyl); David Prescott-Steed: Sound Sites: Tropical Far North Queensland (download); Jeremy Hegge: Marrdja (download); Bryan Eubanks: from the cistern (download); Juan Manuel Castrillo: El Coro de Arasy (download); Artificial Memory Trace: Anouran Love Songs (triple album on USB flash card); VA: Landscapes of Fear (CD); Roger Daring & Konrad Korabiewski: Komplex (vinyl); R. Schwarz: The Scale Of Things (vinyl).

HUBRO
Year founded and location: 2009, Haugesund, Norway.
Managed by: Andreas R Meland.
Identity: HUBRO is a record label dedicated to releasing music from the vital Norwegian jazz and improvised music scene. We cherish the album as a physical object. The profile is quite open and diverse, mirroring the taste of the label head honcho.
Distinguishing characteristics: It is our goal to keep things interesting musically speaking. All covers are made by the design group Yokoland.
Proudest accomplishment: Staying in business for five years, without having to compromise.
Currently promoting: Frode Haltli, Møster! and Erik Honoré.
Future: Five-year anniversary book/CD/DVD, Christian Wallumrød solo album, Labfield, Huntsville, Splashgirl, Jessica Sligter.
INNOVA
Year founded and location:1982, Saint Paul, Minnesota.
Managed by: Philip Blackburn and Chris Campbell.
Identity: We are the record label of the American Composers Forum. Innova Recordings is dedicated to forward-looking (and hearing) work that pushes and challenges the boundaries of contemporary music. The label's releases are less dictated by genre constraints or typical notions of marketability, but by the integrity of the work, its originality, conceptual richness and technical quality.
Distinguishing characteristics: Difficult to label. Intriguing, iconoclastic. Our releases champion some of the bravest, most singular stuff happening.
Proudest accomplishments: We're proud of the service we offer to the community. Artists and label working as a team, taking advantage of each other's strengths. Having partners in the distribution and retail realm who are willing to take risks with us and who appreciate what we're doing. Securing highly visible placement for our artists so people in the marketplace can find new sounds and expand their own tastes. Getting consistently great press for our artists. Licensing music to noteworthy projects. In 2014, our artistic roster and curation made it one of the best years ever.
Currently promoting: Maya Beiser's Uncovered , Bernd Klug's Cold Commodities, The Vocal Constructivist's Walking Still, Anne Le Baron's Crescent City, Jeff Zeigler's Glaub.
In a sense we never stop promoting a release. With a catalog of close to 500 titles we have a bird's-eye view of what's happening in our musical ecosystem. We can point people who are interested in one release to another release and broaden the conversation. Drawing connective lines and turning people on to new and exciting art is one service we love providing.
Future: Leading, partnering, listening, and being cultural agitators is what we have planned for 2015. Check in with us on twitter or Facebook and join the conversation. We love hearing from people.

METALHEADZ
Year founded and location: 1994, United Kingdom.
Managed by: Goldie, Ant TC1, and Khanage.
Identity: Keep true to the ethos.
Distinguishing characteristic: Steel.
Proudest accomplishment: Crowning 2014 with a formidable set of artists.
Currently promoting: Ulterior Motive's The Fourth Wall, Om Unit's Inversion.
Future: Grab it with both hands and shake it very thoroughly.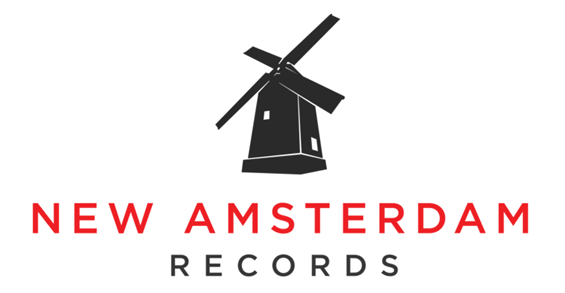 NEW AMSTERDAM RECORDS
Year founded and location: 2008, Brooklyn, NY.
Managed by: Michael Hammond (Label Manager), William Brittelle, Judd Greenstein, and Sarah Kirkland Snider (Co-Directors).
Identity: New Amsterdam specializes in music without filters, made by musicians who bring the breadth of their listening experience and the love they have for many different kinds of music into their own playing, writing, and producing.
Distinguishing characteristics: We value artistic quality and emotional directness over adherence to current stylistic trends. The quintessential New Amsterdam project is one that represents the full spectrum of the artist's musical life, is visceral and emotionally engaging, and is performed and composed with an extremely high level of artistry.
Proudest accomplishments: Roomful of Teeth winning a Grammy this year (following last year's Pulitzer Prize win for Caroline Shaw's Partita for 8 Voices). Presenting SOUND / SOURCE, an all-day electronic music festival at MoMA PS1 this year with sound installations, collaborations, and performances. Seeing Tristan Perich's Surface Image for 40-channel 1-bit electronics and piano performed by Vicky Chow in the MoMA PS1 dome was a particular highlight of the festival.
Currently promoting: Vicky Chow and Tristan Perich's Surface Image, yMusic's Balance Problems, Battle Trance's Palace of Wind.
Future: Anawan self-titled and Corey Dargel's OK It's Not OK, plus albums from NewAm alums Roomful of Teeth, Victoire, NOW Ensemble, and Sarah Kirkland Snider are all forthcoming in 2015.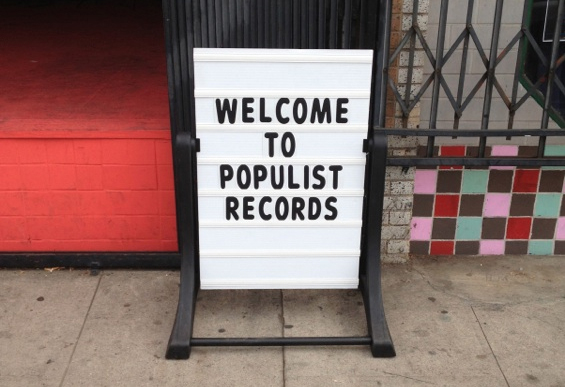 POPULIST RECORDS
Year founded and location: 2012, Los Angeles, California.
Managed by: Andrew McIntosh and Andrew Tholl.
Identity: Investing in compelling and experimental music from the West Coast music community.
Distinguishing characteristics: Visceral, thoughtful, sometimes extremely chaotic and sometimes extremely orderly, contemplative, noisy, challenging, minimal, sometimes brutal and sometimes gentle.
Proudest accomplishments: Bringing more attention to artists in the West Coast music community. Keeping our albums affordable. Growth. The beer we brew as a side project.
Currently promoting: Our newest release, Andrew McIntosh's Hyenas in the Temples of Pleasure and our other releases this year: chamber orchestra wild Up's Feather & Stone, and gnarwhallaby's [exhibit a].
Future: The Inoo-Kallay Duo's release of Five Conversations About Two Things featuring newly commissioned works for piano and percussion by five California composers. After that, upcoming projects by Andrew Tholl, Chris Kallmyer, and Mark Menzies. Also, branching out towards including improvisational and non-"classical" forms of music.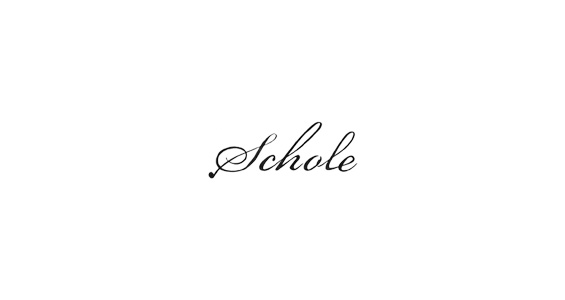 SCHOLE
Year founded and location: 2007, Tokyo Japan.
Managed by: Akira Kosemura and Shin Kikuchi.
Identity: Schole is a word from ancient Greek that means "spare moments." The word indicates a fertile yet unrestricted creativity that often develops independently of us, a world filled with beautiful sounds such as people's laughter, the chirping of crickets or birds, and so on. Music is always there for us; we just need to listen and feel it.
Currently promoting: Akira Kosemura's EMBERS (from the motion picture), [.que]'s Water's Edge.
Future: Akira Kosemura, [.que], Paniyolo, Akisai.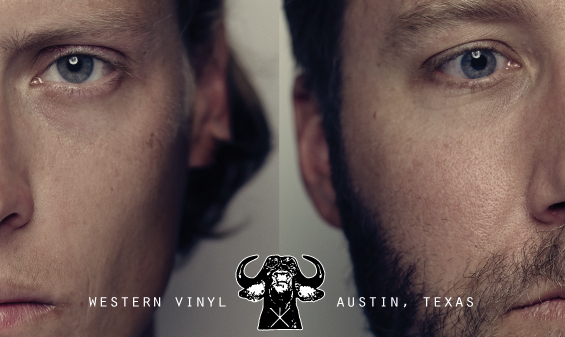 WESTERN VINYL
Year founded and location: 1998 in Austin, Texas.
Managed by: Brian Sampson.
Identity: Guided by creativity and soul rather than genre, we've been honuored to work with and develop the careers of a wide range of artists. In addition to our long-term roster (which includes Balmorhea, Slow Six, Alexander Turnquist, Botany, J. Tillman, Here We Go Magic, Dirty Projectors, and many more), through our Portrait Series we've released limited-edition records by some of our favourite artists including Bonnie Prince Billy, Pierre Bastien, Tren Brothers, Robert Lippok, Goldmund, and Oren Ambarchi.
Distinguishing characteristics: We do our best to let the music and the live performances speak for themselves, rather than relying on hyperbolic advertising and marketing campaigns. We work closely with all of our artists, making sure they're comfortable with how their work is presented and distributed.
Proudest accomplishments: Surviving and growing in the rapidly changing music industry for sixteen years, and working with artists we admire and respect.
Currently promoting: Balmorhea's s/t and HEIR, Kaitlyn Aurelia Smith's Tides, Glass Ghost's LYFE.
Future: Elephant Micah's Where in Our Woods, Kaitlyn Aurelia Smith's Euclid, In Tall Buildings' Driver, Grooms' Comb The Feelings Through Your Hair.
November 2014