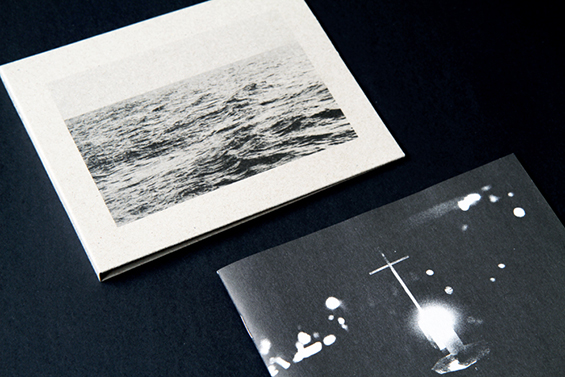 TEN FAVOURITE LABELS 2015
Every November since 2005, textura has selected ten labels whose output dazzled us during the year. To that end, we pose a simple question as a way of making the selections: "Which labels' material excited us most during the past year?" Naturally, there are many labels in addition to the ones chosen whose releases had that effect on us, but this year's selections stood out as particularly deserving of notice.
COLD BLUE • CRYO CHAMBER • HUBRO • KITCHEN. LABEL • NEW FOCUS RECORDINGS • SCHOLE • SCISSOR TAIL EDITIONS • SONO LUMINUS • SONGLINES • SPOTTED PECCARY MUSIC

COLD BLUE
Details: Founded in 1983 in Los Angeles and managed by Jim Fox, Cold Blue Music's initial incarnation lasted only a few years (producing vinyl EPs and LPs). A fifteen-year dormancy followed, and the label was re-established in December 2000. Based today in Venice, California, Cold Blue continues to produce recordings (full-length CDs, CD EPs, and a multi-disc set.).
Identity and distinguishing characteristics: Created in the 1980s as an outlet for certain streams of West Coast music (a bit of post-minimalism, a bit of post-experimentalism), the company was resurrected years later with a broader focus, although it still often presents the work of composers with current or former West Coast (in the broadest sense) ties. Cold Blue's generally lean music is fairly diverse yet intuitively knitted into something of a whole, with a discernible "sound." As a reviewer for International Record Review once described the label, "a distinctive body of music—a virtual Cold Blue 'school'—forged in the wake of American musical experimentalism."
Julian Cowley, writing about recent Cold Blue releases in The Wire, provided a pretty good description of what might be the label's distinguishing characteristics: "Each [CD] emerges from a recognizable and distinctly American compositional outlook, sensual and approachable while also robustly individualistic and aesthetically self-determining…. Each lodges in the memory as sensation, rather than as realized idea or abstractable form."
Proudest accomplishments: Helping bring the music of a number of strong and unique (and often underrepresented on disc) composers to the public's ear. I'm proud of Cold Blue's whole catalog—and of establishing, without any prescribed plan, an elusive and subtle but readily sensed simpatico undercurrent linking Cold Blue's releases, allowing them to complement one another while offering ever-changing shadings to the label's aesthetic profile, however that might define itself.
Future: On the immediate horizon are forthcoming string quartet recordings by composers Peter Garland and Stephen Whittington.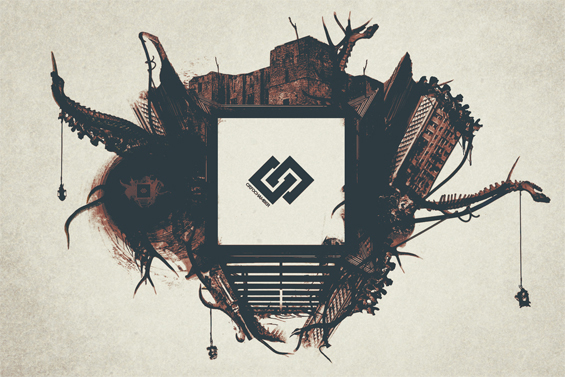 CRYO CHAMBER
Details: The label was started in 2012 by Simon Heath of cult project Atrium Carceri in California after his move from Sweden to the US. Cryo Chamber was started as a platform for 24-bit dark ambient music and quickly blew up in 2013 as it become known for its consistent quality of sound in a genre long plagued by amateur productions passed off as art. It's currently located in Oregon, USA but has strong ties to Europe, especially Scandinavia.
Identity and distinguishing characteristics: Cinematic Ambient and Drone with a darker touch, focusing on soundtrack-like works with many artists working in the film and videogame industry doing just that.
Proudest accomplishments: Cthulhu and Azathoth, in which Cryo Chamber gathered twenty of the scenes most revered artists to synchronize their studio environment to co-create albums influenced by the writing of H.P. Lovecraft.
Future: New albums by Wordclock, Council of Nine, The Sabled Sun; Signals 3-CD box is closing in. Word is that artists are already excited about what's next after Azathoth.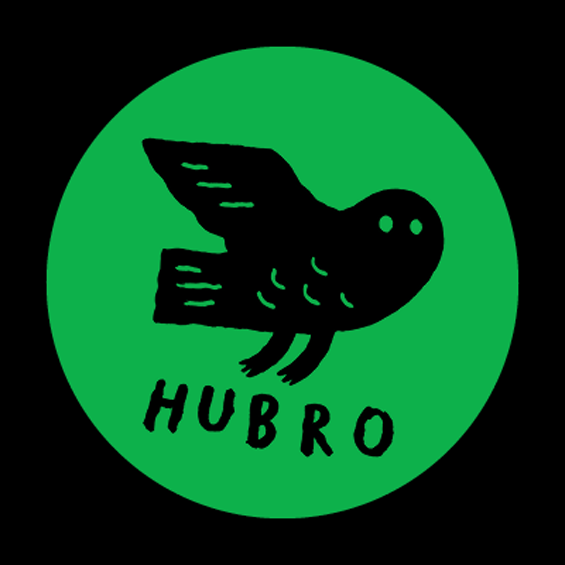 HUBRO
Details: Founded in 2009, Hubro is located in Haugesund, Norway and managed by Andreas R Meland.
Identity and distinguishing characteristics: HUBRO is dedicated to releasing music from the vital Norwegian jazz and improvised music scene and cherishes the album as a physical object. The profile is quite open and diverse, and Hubro also strives to keep things interesting, musically speaking. All of the releases' covers are created by the design group Yokoland.
Proudest accomplishment: Staying in business for six years, without having to compromise.
Future: New albums by Splashgirl, Trondheim Jazz Orchestra / Christian Wallumrød, Ivar Grydeland, The Island Band, Geir Sundstøl, and more.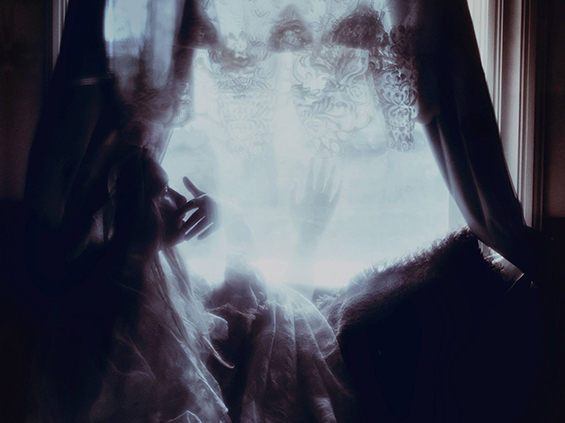 KITCHEN. LABEL
Details: Kitchen. Label is a Singapore-based independent record label and publishing house founded and curated by Ricks Ang (also one half of Aspidistrafly). A bit like the roving eye of the flâneur in Baudelaire, who found solace in the bittersweet juxtapositions of urban life, Kitchen. Label documents momentary flickers of melancholic beauty in unlikely environments.
Identity and distinguishing characteristics: Kitchen. Label's music releases are finely crafted art objects that straddle different media. Kitchen. Label carefully curates a repertory of sound and images that showcases a distinctive aesthetic vision, shared among their musicians and artist collaborators from around the world. The label's artists seem to share an obsession with sensuous, fleeting phenomena. They create painterly and evocative sound collages that mimic the shifting play of light and shadow fluttering across a wall or the surging and expiring of the sun's resplendent rays at dusk. These deceptively simple metaphors, however, belie the feats of engineering that have gone into crafting them. Kitchen. Label's artists weave elements of modern classical, folk, and ambient into texture-focused arrangements that unravel languidly and deliberately through a time and space that seems to quiver more tremulously than our own.
Proudest accomplishments: We are into the seventh year since our first release in 2008. There have been many wonderful accomplishments, but I'm proudest of the fact that we are still surviving and going as strong as ever. We had some very successful albums such as twilight by haruka nakamura and A Little Fable by Aspidistrafly, but the best outcome of the whole experience is the family and bond we've made with our roster of artists. Our ties with Japan and the memories we have made together through touring and creating music together have been life-changing.
Future: We have new albums by ironomi and Aspidistrafly coming soon. haruka nakamura, who released his 4th album Ongaku No Aru Fuukei late last year, is also currently embarking on a year-long tour around Japan and rest of Asia.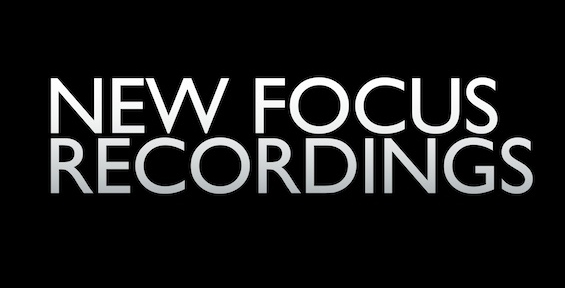 NEW FOCUS RECORDINGS
Details: New Focus was founded in 2004 by me (Dan Lippel) and composer Peter Gilbert essentially to record and release our own music. The first release was recorded in one of the electronic studios at Harvard University's music department, but the label has always been based in New York City. As it's grown to include a wider circle of artists, I've continued as the owner and director of the label, and now also work with two great colleagues, Marc Wolf, who is the webmaster and co-label manager, and John Popham, who recently has come in an assistant administrative capacity. Ryan Streber, composer, engineer, and owner of Oktaven Audio in Yonkers, also has been an essential collaborator on many of our recordings and continues to contribute an enormous amount in shaping the recorded aesthetic of the label.
Identity and distinguishing characteristics: It's always hard to say definitely what makes a label distinct from another, or what all the releases share, because there will always be exceptions, especially as the catalog grows. But some of our priorities since the beginning are cohesive programs that, if not fully thematic "concept" albums, at least were meant to be absorbed as whole works unto themselves; featuring unrecorded music both of the contemporary repertoire but also older works that haven't been recorded yet; and a stylistic openness that prizes standout examples of any given aesthetic above focusing on any particular compositional style.
Proudest accomplishments: Keeping this afloat and sustainable for over ten years and being able to continue working with and helping musicians in the community get their music out in the world and available to anyone who is interested in listening.
Future: This coming year has several exciting releases by great composers, including a mixed chamber disc of recent Gugghenheim Foundation award winner Mikel Kuehn, piano music by Christopher Bailey, clarinetist Michael Norsworthy playing works by and with British composer Michael Finnissy, chamber music of Copland Recording Grant awardee Carl Schimmel, a compendium of chamber and solo works for guitar by two composers closely associated with the Manhattan School of Music, Reiko Fueting, and Nils Vigeland, and a digital release of an unorthodox and different look at Steve Reich's iconic Electric Counterpoint. Our early music division, Olde Focus, has a more few world premiere recordings of music from the 16th and 17th centuries in the works.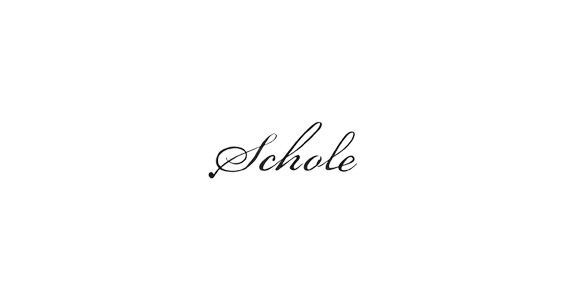 SCHOLE
Details: Founded in 2007 and located in Tokyo, Japan. Managed by Akira Kosemura and Shin Kikuchi, the Production Company name is SCHOLE INC.
Identity and distinguishing characteristics: Schole is a word from the ancient Greek that means "spare moments." The word indicates a fertile yet unrestricted creativity that often develops independently of us, a world filled with beautiful sounds such as people's laughter, the chirping of crickets or birds, and so on. Music is always there for us; we just need to listen and feel it. We release works to capture beauty.
Proudest accomplishments: We released two works focusing on music and images(CD+DVD) during this past year: akisai's images, and For by Akira Kosemura, Megumi Shinozaki, and Kimihiko Nitta.
Future: New albums by Quentin Sirjaca, Akira Kosemura, Itoko Toma, no.9, dakota suite, and quentin sirjacq.

SCISSOR TAIL EDITIONS
Details: Founded in 2010 in Tulsa, Oklahoma by Dylan Golden Aycock.
Identity and distinguishing characteristics: The label is mostly a reflection of my taste at whatever given moment and an excuse to work on visual art and letterpress printing. There's no set genre for the label, though you could easily draw lines between each release. I've been jokingly calling it Twangbient music because a lot of it is lonesome and spacious sounding. The last couple years there's been a recurrence of guitar stuff in the "American Primitive" vein. It's all probably a result of living in Oklahoma with the prairies and sprawling flatlands. Over the last five years I've been honoured to work with a wide range of artists that includes: Scott Tuma, Chuck Johnson, Nick Storring, Bruce Langhorne, Robin Allender, Padang Food Tigers, Lake Mary, Hurricanes Of Love, Gareth Dickson, M. Sage, Sarah Louise, Josh Mason, Nathan McLaughlin, Knit Prism, Wes Tirey, Andrew Weathers...
Proudest accomplishments: Reissuing some of my favourite albums and working with artists I feel inspired by. It's also been great to see artists on the label connecting and playing shows together; I'm not sure if some of these folks would have met if it weren't for the umbrella of a label. Also I should mention that reissuing Bruce Langhorne's 1971 soundtrack to the artsy Peter Fonda western The Hired Hand took the label from a cassette-only deal to a having the means and clout to release music on vinyl and distribute it worldwide. Bruce is a legend and played with everyone from Bob Dylan to Buffy Sainte-Marie, Odetta, Joan Baez—just about every '60s Greenwich Village folk artist you can think of. It's still pretty unbelievable that he took a chance on a small cassette label in Oklahoma to put out this widely cherished piece of music. Endlessly grateful to him and his friend/manager Cynthia Riddle.
Future: I'm excited to see next vinyl releases on my doorstep in the next couple of months. There's a joint vinyl release with Scissor Tail and Spunk Records (AU) by Nadia Reid out of New Zealand. She recorded an amazing album called Listen To Formation, Look For The Signs that's kinda in the vein of Angel Olsen, Joan Shelley, The Weather Station... It's also very different from the usual releases considering it's not instrumental. After that, there's an album by my favourite ambient/neo classical artist Willamette called Diminished Composition. It'll be their second LP following their album on Infraction Records called Echo Park. Also there's some great tapes coming out before the end of the year by Hayden Pedigo and øjeRum, and a split with Tashi Dorji and my solo project Talk West due to come out the end of this year or early 2016. I never imagined I'd be releasing music for people, but here it is five years later and I'm still enjoying pairing artwork with all this sincere music that finds me.

SONGLINES
Details, identity, and distinguishing characteristics: Established in Vancouver in 1992 and managed by Tony Reif, Songlines produces modern and avant jazz that typically crosses musical borders (with contemporary classical, rock, non-western folk and classical musics, ambient, etc.) and contemporary world music, usually with an Asian component (Arabic and Persian music, Javanese gamelan), featuring artists based in Canada, the US, and Europe. The term 'songlines' refers to Australian aboriginal performances of song and dance in which tales of the ancestral creator beings are enacted in the very places where those events unfold in the now and-always Dreamtime. This idea of a deep-roots musical storytelling journey crisscrossing one¹s home turf seemed to offer a kind of metaphor for music in our globalizing world that forges imaginative new paths through different cultures and traditions without sacrificing the depth of those traditions themselves.
Songlines has always been concerned with getting the best sound quality possible within the practicalities of producing recordings in various studios in different cities. From 2001 to 2009 almost all our releases were hybrid SACDs (50 in all), mostly mixed in stereo and multichannel. These and all releases since then are available as 24-bit stereo downloads at HD Tracks, ProStudioMasters, and other services, and seventeen that were recorded or mixed in DSD are available as stereo DSD downloads from Acoustic Sounds. Special SACD projects included a Nick Drake tribute record and music by Bill Frisell inspired by Gerhard Richter paintings.
From 1997 on Songlines has worked closely with pianist/keyboardist Benoît Delbecq (winner of the 2010 Grand Prix International du Disque for jazz), including the collectives Kartet and Poolplayers, duos with François Houle and Andy Milne, and a double trio with Fred Hersch. Canadian artists with multiple releases on Songlines include Michael Blake, Jerry Granelli, François Houle, Gordon Grdina, Harris Eisenstadt, Andy Milne, Paul Plimley, Ron Samworth, Chris Gestrin, and Dylan van der Schyff. American artists we¹ve worked with include Wayne Horvitz, Robin Holcomb, Dave Douglas, Ben Monder, Theo Bleckmann, Gary Peacock, Paul Motian, Brad Shepik, Peter Epstein, Chris Speed, Tony Malaby, Ellery Eskelin, Marty Ehrlich, Ben Goldberg, and Patrick Zimmerli. Europeans include Han Bennink, Misha Mengelberg, Samuel Blaser, Hilmar Jensson, Equilibrium, and the late lamented Jean-Jacques Avenel. We also continue to work with many young artists deserving wider recognition.
Proudest accomplishments: One of the special projects we¹ve released is the Bill Frisell Richter 858 project, and for that we produced a forty-eight-minute CD-ROM 'slideshow' that combines the eight music pieces with details of the eight Richter abstract paintings that inspired them. This can now be streamed as a video on YouTube.
As a long-time Nick Drake fan, I found producing creative cover versions of his songs (partly by Vancouver jazz musicians and singer-songwriters and partly by Seattle musicians from the folk and indie rock scenes) particularly satisfying.
Future: A new Michael Blake project, an ambitious septet, will be released next March, and there is a new Vancouver gamelan project in the works. We¹re also looking at starting an archive series, or at least a couple of releases from the early days of Songlines that never saw the light of day—more to come on that when things are confirmed.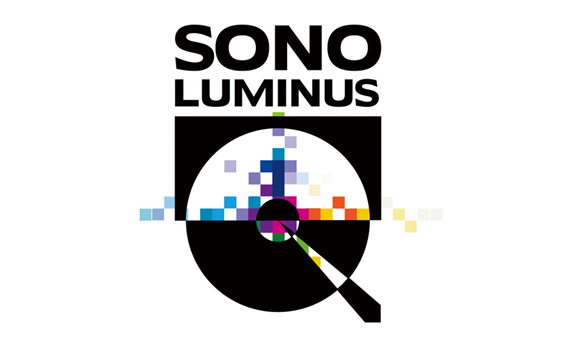 SONO LUMINUS
Identity and Distinguishing characteristics: Sono Luminus is an ultra-high fidelity record label and recording studio focusing on stereo and surround recording. Our primary recording techniques allow natural ambient acoustics to determine optimal microphone placement with minimal processing. We feature an eclectic mix of classical music ranging across centuries from early music to the contemporary avant-garde. Our position in the industry as both a record label and a studio is unusual. Our studio, housed in an old church (and worth seeing at sonoluminusstudios.com), records music for our own label and other such as Steinway & Sons, Hännsler, Bridge, and Naxos. As Sono Luminus (the label) we release music recorded and produced by our team, and as Sono Luminus Editions we release great music recorded by other great teams. Sono Luminus boasts over 100 titles and owns the Dorian label archive. Sono Luminus and its artists have been nominated for eighteen GRAMMYs, with two wins.
Proudest accomplishments: We're proud of the team we have and the consistently high level of recordings they produce. We've got a GRAMMY on the shelf. Obviously we're proud of that. But at the end of the day we're proud to work with some of the best artists on the planet making music we feel is important even when not everyone notices. (But they've been noticing more and more so we're proud of that, too.) Current releases on Sono Luminus include: Peter Gregson's Touch, the ZOFO album of Terry Riley's works, our recent recording of the International Contemporary Ensemble playing the work of Anna Thorvaldsdottir, Spektral Quartet's new album called Serious Business (a collection of heavyweight commissions based on comedy sketches), and three Sono Luminus Editions releases Clockworking by Nordic Affect, Holiday Harmonies by Essential Voices USA, and Ispirare by violist Melia Watras.
Future: Our goal is not only survive but to thrive as a label and studio for years to come. We'll continue to work with dynamic artists to create important albums recorded at the highest possible fidelity. We will focus on recording and releasing even more important artists and works and even expanding into other genres. Beyond that we can't talk about it yet, but it's pretty cool. Wait and see.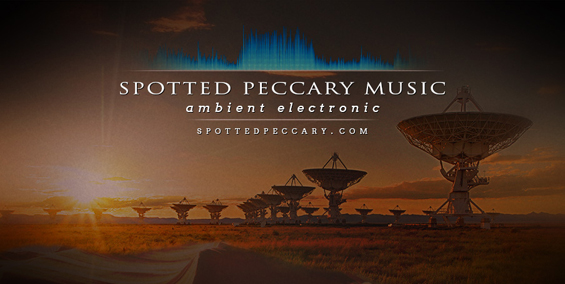 SPOTTED PECCARY MUSIC
Details: Spotted Peccary Music's roots began in the early '80s in Tucson, Arizona by a group of like-minded artists who eventually formed the record label in 1986. Expanding upon its original concept, the artist-owned and -operated label relocated to southern California, and throughout the '90s became known for pioneering the New American sound that was mainly rooted in the electronic, new age, and neo-classical styles of the time.
Operating the label since that time were original Arizona founding member Howard Givens, along with Jon Jenkins and Deborah Martin. A decade later Spotted Peccary had evolved into one of the premier Ambient Electronic labels in the USA, and in 2008 Pennsylvania-based Lotuspike label was folded into the mix, adding Ben Cox and Daniel Pipitone to the Spotted Peccary team. Andrew Miles is the most recent addition to the operating group, joining in 2011. While Spotted Peccary Music remains a California-based label, the team operates from southern California, Pennsylvania, and the Pacific Northwest.
Identity and distinguishing characteristics: Since its inception, Spotted Peccary Music has been on a mission to develop, produce, publish, and release ultra high-quality, deep listening experiences that engage the listener and exceed expectations. From deep drone, to chillout, to high energy beats, the label and its imprints traverse the worlds of Ambient Electronic, Classic Berlin-School, Ethereal Atmospheric, Space music, Rock, Pure Acoustic and more, all with only one goal in mind: releasing outstanding music that transcends any boundaries previously imposed by these genres. In many cases, Spotted Peccary releases are difficult to classify due to the label's strong belief that good music is of utmost importance, while fitting neatly into any one category is irrelevant.
Rather than concerning itself with putting out as many releases as possible each year, SPM has always had a deeper focus on quality and artistry first and foremost, limiting its output and only releasing the very best projects from artists who are dedicated to their craft and to the intangible details necessary for a standout release.
Proudest accomplishments: Spotted Peccary's offerings consistently land on critics', editors', broadcasters', and listeners' "Best of" lists, and the label is proud to have discovered and produced some of the finest instrumental releases of the past twenty-five years, winning numerous awards along the way.
The label's ability to adapt and survive the drastic changes that have overwhelmed the music industry has been quite an adventure. From being one of the first independent labels on iTunes, to most recently offering audiophile quality 24-Bit/96k High Definition Studio Masters direct from its website, it is Spotted Peccary's dedication to the belief that "music is art" that has always been at the core of its mission and guided its progress.
Future: Celebrating its upcoming thirtieth year as an independent label, Spotted Peccary plans to continue its consistent output of high quality releases each year for the foreseeable future; the 2016 calendar is quickly filling to include a few new artists to the Spotted Peccary talent roster, along with new albums from several of the label's well established artists. Most importantly, the label will remain dedicated to delivering superior sound quality, artistic excellence, and an appealing presentation, setting standards and pushing boundaries in the process.
November 2015