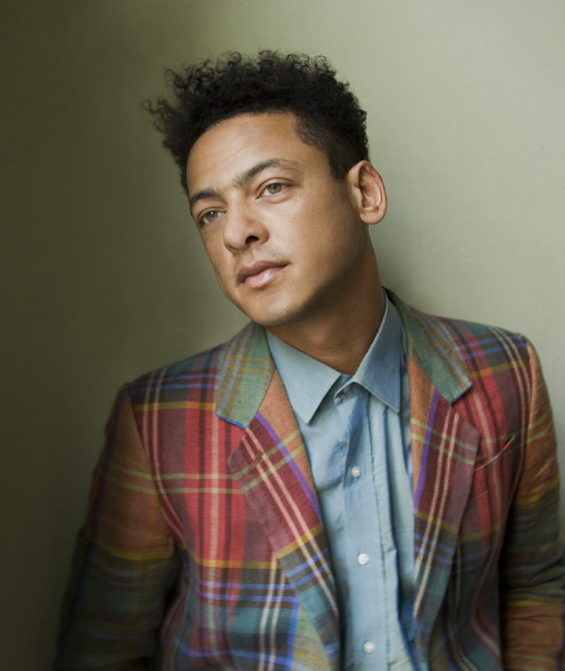 BACKTRACKING WITH BODYCODE'S IMMUNE
Our first exposure to Alan Abraham's intoxicating fusion of African rhythms and timbres and electronic dance music (Chicago house in particular) came about via the Cycling full-length he issued under the Portable alias on Andy vaz's Background Records imprint. Subsequent Portable releases such as Version (2005, ~scape) and Powers of Ten (2007, on Abrahams' own label Süd Electronic) only reinforced the impression left by that first exposure, and Abrahams' more club-oriented work under the Bodycode name—The Conservation of Electric Charge (Spectral, 2006) and Immune (2009, Spectral)—has done nothing to alter that impression either. We interviewed Abrahams upon the release of the first Bodycode album (here), and are understandably chuffed and honoured that he's volunteered his own track-by-track comments to enhance our appreciation of Immune.
"Meaning and Memory": All of Immune was recorded while I was living in Lisbon, except for the opening track, "Meaning and Memory." I had just moved to Berlin and did so during the kind of deep and dark winter that can only happen in Berlin. I had moved there for a reason, as memory served me well. The track became the first one I composed in Berlin and also served as a kind of exorcism and a pathway for finding the meaning and memory behind my move from the natural paradise of Lisbon to the cold of Berlin's concrete human jungle.
"Hyperlight": One of my favourite beaches in the world, Praia da Ursa, is around Lisbon, and this track is a kind of tribute to that magical place; the light there really transports you into other realms of space and time. I mangled the vocal samples, which came from a South African radio broadcast, to fit the track, with my vocals adding the extra backing I felt were needed. For me, the song personifies positivity and the necessity of it in our daily lives, the feeling of movement in a forward direction—hyperlight!
"I'll Hold Your Hand": I made some amazing friends in Lisbon, some of whom are given thanks in the CD credits. Through all the troubles and strife that daily life has brought, they were always there for me as support. As most of my family live in South Africa, my Lisbon friends are my family, and this track is a kind of thank you to them for holding my hand.
"What Did You Say": This track, which features Süd electronic partner Lerato, came about my accident. She had laid down vocals for a previous track we did together called "Body to Body," and I found these at the end of it. I've really been getting into early disco music (before the commercial crap came along and spoiled it all), and so I wanted to somehow incorporate that feeling into a mid-tempo/semi-house/semi-disco track which became "What Did You Say."
"Imitation Lover": While on tour in Japan my best friend in Tokyo was talking to me about his girlfriend problems and how they all turn out to be fake, and, as a joke, we came up with "NO NO NO Imitation lover." I transcribed it into the "online relationship world" we now live in.
"Arigato": I sampled the Japanese voice, the boarding call for a flight, while on tour in Japan. I love the Japanese language and the way it sounds and thought it appropriate to use in a soft-toned house inclination.
"Subspace Radio": I composed this track while camping at Praia da Ursa, the beach I mentioned before. The track's predominant sound, the pads, were composed while interlacing it with the white noise of the sea. I thought of it as akin to a subspace message of some sort.
"Spacial Harmonics": This features the flute of a very good friend of mine named Mario. I processed it at the beginning to unrecognizable effect, and also wanted to add warm luscious textures and tones to it to add a sense of space and harmony.
"Immune": The title track encompasses the theme of the album—change. The lyrics I adapted from a Mathematics manual from the '70s which refers to entropy. "Nothing in this world is immune from change"; all matter is always changing, and I thought it pertinent as I was going through so many changes during the course of making this album. My laptop was stolen twice and many tracks, including this one, had to be re-made and in the end re- discovered—a kind of analogy to a healthy life, one that is in constant flux.
July 2009