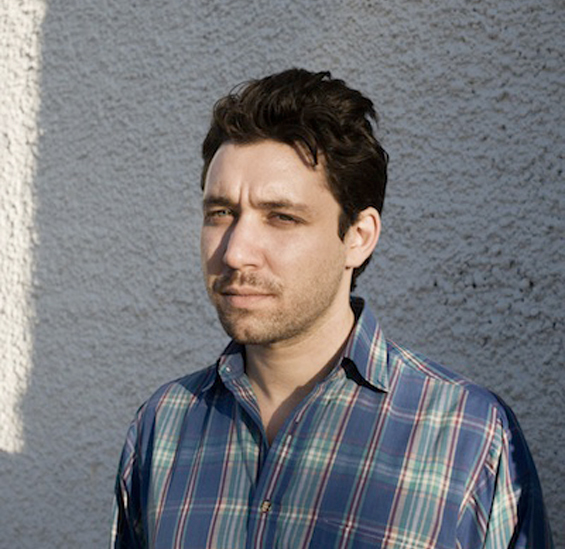 photo: Shawn Brackbill
BACKTRACKING WITH DANIEL WOHLS'S CORPS EXQUIS
Judging from a scan of the projects with which he's been involved, Paris-born composer Daniel Wohl is clearly a rising star within the electronic-classical music firmament. His recent works include the upcoming release of a string quartet-with-electronics piece by the Calder Quartet; a newly commissioned work by Mantra Percussion and the Mivos Quartet; and a film score for Tar (starring James Franco, Jessica Chastain, and Mila Kunis). Wohl's no ivory tower recluse either: a recent evening-length piece found him bridging electronic and orchestral worlds in conjunction with co-composers Julia Holter and Laurel Halo. A graduate of the Yale School of Music, Wohl studied with esteemed figures like David Lang, Ingram Marshall, and Aaron Kernis, and has worked with So Percussion, California E.A.R Unit, and the Calder Quartet, as well as numerous symphony orchestras, among them the Indianapolis Symphony, Yale Philharmonia, and St Luke's Chamber Ensemble. His bold fusion of electronic and acoustic elements is strongly showcased in his just-released debut album Corps Exquis on New Amsterdam Records, whose pieces the composer generously agreed to elaborate on in the text that follows.
"Neighborhood"
This track went through a long evolution. It started much more pared down about a year and a half ago, but I just felt like adding elements every time I heard it performed live. It became this kaleidoscopic piece in which sounds dart in and out of focus within a dense texture. I often like to give myself rules when I write music in order to come up with some kind of unity: the rule for this track was that both acoustic and electronic elements had to be pulsating. The strings use tremolos and the electronics (a lot of which are processed percussion sounds) were filtered to produce a similar effect; the organ arpeggiates a shifting pattern of chords, and the electronic drones derived from cello recordings are chopped up and panned from side to side. For the live show that TRANSIT and I do with this material, we project videos that seven different visual artists have created for each of the tracks. Antoine Catala made this amazing video of a walk in our neighborhood filming these familiar everyday scenes and distorting them so that they become these intense bursts of colors.
"323"
This piece has sort of an ecstatic, quasi religious feel to it. The second half of the piece is probably the most straight-ahead beat-oriented part of the album, and maybe the most fun. I think that many of my influences come through in this track: The Beach Boys in the three-part harmony (that I recorded with Aaron Roche), folk music in the pentatonic strings, and Xenakis in the percussion. I first came up with a straightforward chord progression and then superimposed a rhythmically awkward percussion part played by TRANSIT percussionist Joe Bergen. We used junk percussion sounds like metal plates, pipes, and bottles, and then doubled them with a distorted drum machine.
"Cantus"
I've been interested in medieval music for a while and wanted to create a piece that evoked that musical language while also involving electronics in an interesting way. I wrote a chorale for the violin, cello, and clarinet (a melodica and piano join in half way through), and detuned pre-recorded and processed strings to provide a resonant and slightly unsettled background to the straightforward instrumental harmony. As the chorale progresses, temple blocks with delay punctuate the piece getting louder as the piece evolves. "Cantus" is a little schizophrenic because it starts as the quietest track on the album and ends with a loud outburst of percussion after going through a Lutoslawski-like indeterminate passage of string and clarinet glissandos.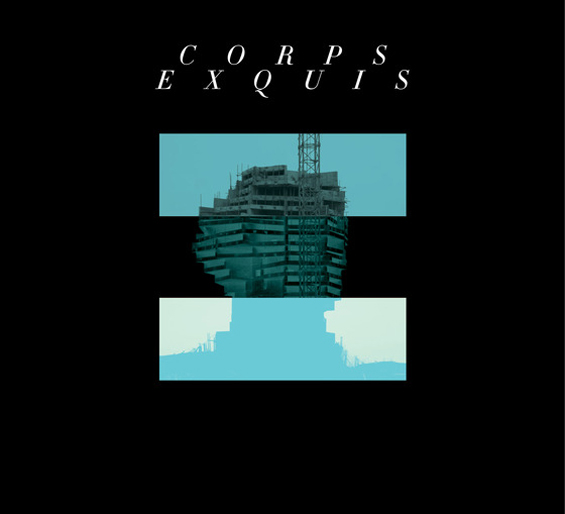 "Ouverture"
The electronics in this piece are again derived from processing acoustic instruments: for example, the opening uses the resonance from striking crotales to create a bed of sound for the remainder of the piece. I was also playing with some new ideas in this track, by trying to create interplay between found sounds and acoustic instruments. For example, the piece starts with a recording I made of myself walking in the forest, and then fragments of it return as rhythmic samples or as sonic elements interacting with extended techniques in the cello and violin.
"Plus Ou Moins"
The initial impulse for this track was to compose music that would be heard through a veil of noise. The idea came from waking up in the middle of the night with the television set turned to a "non-channel." The screen was mostly filled with black-and-white static, except for a faded image of what looked like an old couple dancing. The image would come in strongly and then recede into the static. The cello trills in ponticello and scratch tones provide instrumental static to cover the melodic material in the bass clarinet, glockenspiel, and piano.
"Limbs"
The reoccurring chord in "Limbs" reminds me of some of the French impressionist harmonies. There's no real harmonic progression in the piece, and the chord just repeats over and over until halfway through it's joined by the electronics replicating it in exact unison. The strings and percussion are just these ghostly sonic objects revolving around the piano line. The title "Limbs" is actually short for "Phantom Limbs," which I think is descriptive of the interplay between the piano, the electronics, and the strings.
"Insext"
This track also went through various evolutions. An earlier version had the main string parts as an ending with a whole different piece before it. I tend to write a lot of music before settling on something, and sometimes it takes a whole piece to discover an idea I can live with for a while. The title here comes from the video that Brina Thurston made for it, but also some of the acoustic and electronic elements used in the piece have an insect-like quality.
"Fluctuations"
This piece and "Cantus" share a similar background. Like in "Cantus," I wanted to write a slow chorale with some medieval undertones. But while the chorale is the basis for the composition, the interest I think lies with the electronics. I used an equalizer to draw out high frequencies from a prerecording of the piece and the resulting tiny fluctuations in the texture created an erratic melodic line that I then used to complement the acoustic instruments. We recorded the chorale with three melodicas, bass clarinet, cello, and violin, which gives it a kind of raw sound. As I was working with this material, it seemed to me that the slow chorale played in tandem with the electronic component evoked a type of futuristic form of plainchant.
"Corpus"
"Corpus" is mainly a simple folk like melody for the strings. TRANSIT doesn't have a vocalist, but I always heard vocals for this track. Around when I was starting to mix the album, I was also beginning a collaborative project with Julia Holter for the Ecstatic Music Festival. Her voice is beautiful and haunting, and I felt that her tone would work perfectly for this track. I asked her to send me some recordings of her singing the main melody, which I then cut up and reset around the original string parts. I wanted her singing to work like another string instrument, to be part of the texture and come in and out subtly. The title of the piece comes from the video shot by an artist collective in Brooklyn called Satan's Pearl Horses; they created this surreal, corpse-like snow being that walks around in a fantastic winter landscape.
June 2013