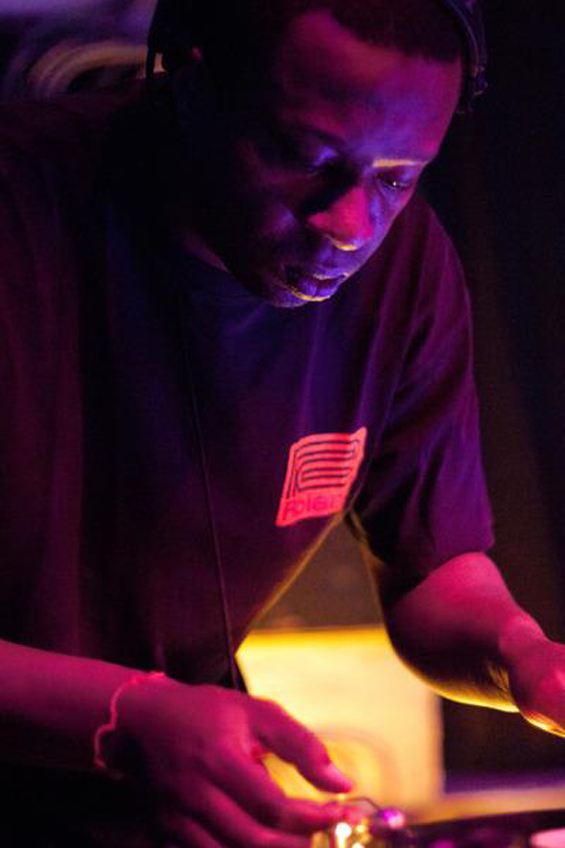 BACKTRACKING WITH TERRENCE DIXON'S FROM THE FAR FUTURE PT. 2
Terrence Dixon isn't the most verbose human being on the planet. His Facebook 'Biography' section, for example, displays nothing more than "Metroplex, Tresor, Astralwerks, Rush Hour, and Scion," while 'Influences' shows the following: "Almost everything I've seen, been around, and experienced." The highly regarded Detroit-based techno producer lets his music do the talking, in other words, and in that regard a work like his just-released Tresor collection From The Far Future Pt. 2 speaks volumes, if in purely sonic form. He's also not terribly prolific, which means that when new material appears one is well advised to take note. The new release is, of course, the sequel to the original From The Far Future issued on Tresor in 2000, but Dixon hasn't been inactive in the dozen years separating the releases, with a large number of EPs surfacing during that time along with the rare full-length, such as 2007's superb Train of Thought (Yore Records). Of the new album, Dixon himself says, "From The Far Future Pt. 2 is my real life drama playing out before your ears," and the sentiment is borne out by the track-by-track commentaries he provides below. Though he doesn't discuss the music itself nor how it was produced (for those wanting specifics about the album's sound, a textura critique is here), he does share personal thoughts and feelings about the music. Note that his comments don't pertain to the fourteen CD tracks only but also to the four vinyl and three download tracks that don't appear on the CD (all tracks are CD-based unless otherwise noted).
"Self Centered": A close friend told me I was self-centered, which hurt my feelings but made me a much better person.
"Dark City of Hope": Detroit is the dark city of hope. When I created this track, I was looking at the city's ruins, while at the same time seeing so much hope.
"Fountain of Life": Nothing can be made anything without water, in somes cases even a couple of drops will do.
"My Journey Here": I learned that bad decisions early in a person's life will come back in another form later on. I've had a chance to revisit my mistakes and as a result learned about my journey here.
"Path to Mystery": I created this track thinking about the unknowns in life.
"The Switch": Everything is a switch; at one point in your life, you either flipped it or executed it.
"Horizon": Most people take air travel for granted, such as eating a meal in the sky at 40,000 feet in the air. That dawned on me when I started seeing people frustrated when a plane is fifteen minutes behind schedule.
"Vision Blurry": I created this at a time when I didn't know where to go in life; my vision was blurry because of life events that had happened to me like a death in my family, a bad relationship, and trying to live on my own.
"Auto Factory": It's very motivating to see my mother (GM) and four of my uncles (Ford, GM, Chrysler) work there and retire, and see all the auto plants with people going in to work with safety glasses and lunchboxes at four in the morning.
"Lead by Example": Silence then production, is what I believe in. Or say it once, then show.
"Navigate": Created during travel, I thought about how our built-in navigation system is limited because we don't take the time to program it before we start our personal journey in life.
"Tone": Something I made when I was sitting in my chair and flipping through sounds when a huge ray of sun came through the window, touched my soul deeply, and made me cry.
"Blinking and Flashing": One day I was working on music and started to stare at all the blinking and flashing lights from the drum machines and computer, and it seemed as if they were trying to give me some kind of rhythm pattern language in light.
"The Study": When this track was created, I was thinking about the study of everything being the same but also different.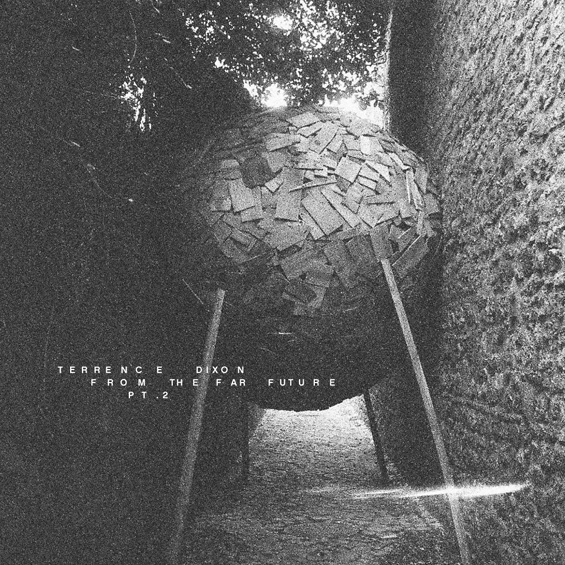 "Intermission": A need for pause, especially when you have to get away from your own personal chaos. (download track)
"State of the City": A reflection on the conditions of Detroit from my point of view. (download track)
"Life Events": We all have them and have to learn how to deal with them. (download track)
"Light of Day": How brilliant it is that we wake up to see the light of day, and how we plan for tomorrow without necessarily having the promise of tomorrow. (non-CD vinyl track)
"Sleight of Mind": When I see something with my own eyes and still don't believe it. (non-CD vinyl track)
"11th floor": As my apartment was on the 11th floor in downtown Detroit, I saw a lot of things that were very interesting, like how the city still ran when nobody was on the streets. Traffic lights still operated, along with city buses that maybe had only a few people people riding on them; I also saw a lot of isolation. (non-CD vinyl track)
"Band Together": For the people in Detroit in tough times (non-CD vinyl track)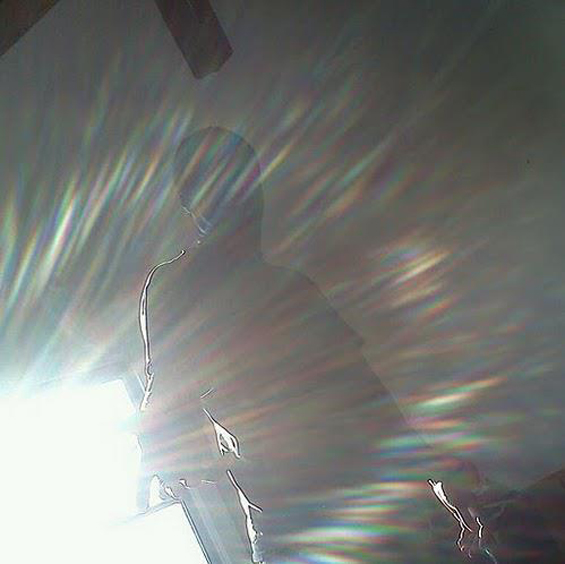 November 2012