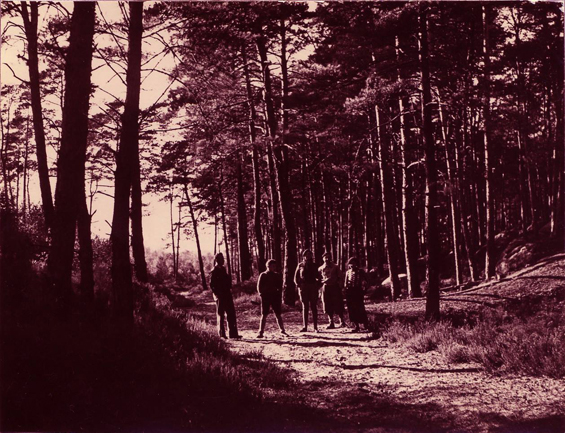 FIVE QUESTIONS WITH THE BALUSTRADE ENSEMBLE
There's a short description at The Balustrade Ensemble's Facebook page—"An Underwater Haunted Bird Sanctuary Kaleidoscope"—that imaginatively distills the unusual character of the project into six words. Certainly it's not the only description that could be devised, but it does come close to capturing the enigmatic quality of the music midwives Grant Miller, Scott Solter, Liam Singer, and Wendy Allen have brought into being on the group's two albums, the first, Capsules, issued in 2007 on Dynamophone, and the just-released second, Renewed Brilliance, on Serein. Miller recently took a few moments to account for the gap between the releases, how a prototypical Balustrade Ensemble production comes into being, and other related matters.
1. The obvious first question is: why was there such a long break between the first and second albums? And what in your estimation are the major differences (if any) between them?
When we made our first record, we were still working in analog, recording and mixing entirely to tape. This gave Capsules much of its vintage sounding character. By the time we started on Renewed Brilliance, Scott had transitioned to digital, so the group followed accordingly. We agreed at the outset that we wanted certain signature elements from the previous album to carry over. Much of our established process, such as using tape to create textures and effects, was retained. We had a clear concept of how the new record was going to sound. Naturally, nothing went according to plan. At one point, we had to start over completely because it simply wasn't working. Once we finally began mixing, the pieces had become so sinewy with so many tracks, it then became a matter of untangling what we had done. Living on opposite coasts and having to make long distance trips to collaborate in real time with Scott, the process was drawn out further. There was never any actual break. It was more like time being pulled at both ends into a long, stretched fiber.
2. You and Scott Solter are, I'm presuming, the project's guiding lights, but Wendy Allen and Liam Singer are also identified as being part of the project. Could you clarify what each person contributes to The Balustrade Ensemble?
The core of The Balustrade Ensemble is the four of us. Wendy is the voice. Liam plays piano and organ and assists with arrangements. Scott handles the recording, mixing, and arranging. I am the writer and guitar player. That's going in reverse order of events. Whenever Scott finds himself of two minds on a particular matter, I issue the tie-breaking vote, so it's important for us to work together each step of the way. He is the sculptor of the group's sound, but all of us have influence as the process unfurls.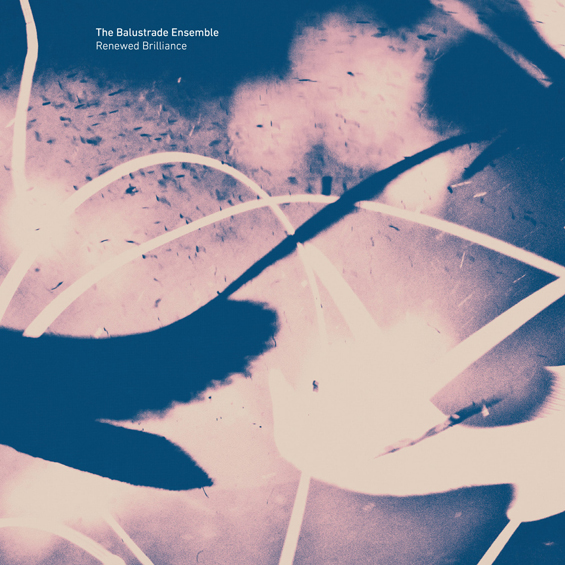 3. One of the things I love about the group's music, which sounds like some strange yet beautiful music from some long-ago time, is that it doesn't sound like anything or anyone else. How have you managed to accomplish this difficult-to-achieve feat?
We certainly have never gone into making a record thinking we would create music that doesn't sound like anyone else. I stopped believing that such a thing is even possible a long time ago, though, it's flattering that you hear it that way. I suspect some of what you are hearing is our having been exposed to many different kinds of music, our having also made a lot of music before working together, and perhaps most importantly, knowing what we don't want. That's the essence of it. We discard hordes of ideas as we go along. What tops my list in terms of disappointed listening is when I hear music that suffers from 'First Idea out of the Box Syndrome.' I'm not talking about music that is formulaic; formulas can still yield great music. What I mean is when trite ideas are allowed to squeeze past one's better judgment and complacency is audible in the output. We check ourselves whenever possible to avoid falling into that.
4. An aura of mystique envelops the project, which I definitely don't want to undermine, yet I'd still like to know how a prototypical Balustrade Ensemble piece comes into being. Could you take us through the steps involved in bringing a finished track to life?
Every Balustrade Ensemble piece starts as a sketch on guitar. I'm a slow writer. It takes me at least a year to write enough material for a record. Scott and Wendy choose from the demos, keeping roughly half for us to record and dismissing the others. The guitar is recorded first. If inspiration strikes, we might add some basic ambient accompaniment then, too, but most of that happens much later. Piano and organ come second. Liam either complements the guitar or replaces it entirely by duplicating the original part, depending on what seems appropriate. The remaining instruments are added after that: Wendy's vocals, Erik Friedlander's cello, the vintage keyboards, and whatever good fortune brings our way. Having French horn on our new record, for example, was pure happenstance. Monika Warchol had been hired as a session player for another record Scott was making in San Francisco. We happened to have a session of our own scheduled at the same studio for the following day. Scott called me that night asking, "Do we need French horn on the record?" I think I said, "Are you kidding? Yesss." So, we had Monika return the next afternoon—thankfully, she was free—and we worked out parts on the fly. So, luck certainly plays into it. Once we have all the instruments tracked, mixing begins. Scott then becomes the composer, deconstructing what we have gathered and rebuilding the pieces, often beyond recognition. When I say mixing, it's actually remixing. Almost every track and instrument is transformed.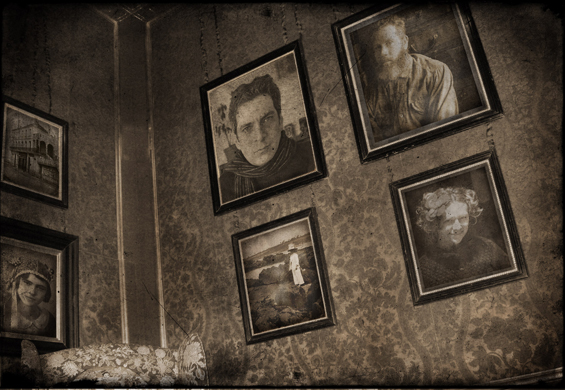 5. What does the future hold for the group. Is touring a possibility, and is a third album part of the master plan?
Touring is a possibility, although nothing has been planned yet. The next record, either a shorter LP or a longer EP, is a certainty. We already have the vision and have begun the earliest stages of making it happen. All I can say now is that it will be completed sooner rather than later, and it will be beautiful.
November 2015