FIVE QUESTIONS WITH REUBEN BLUNDELL
Reuben Blundell's a busy man. Not only is the Australian-born maestro Music Director of the Philadelphia-based Lansdowne Symphony Orchestra, he's also Music Director of New York's Riverside Orchestra and performs with The Chelsea Symphony, as both conductor and when not conducting, concertmaster. Add to that faculty appointments at New York's Trinity School and the Bloomingdale School of Music and you've got one packed schedule. In amongst these commitments, Blundell's also managed to oversee the ambitious recording project American Romantics, of which two volumes have been issued and a third is on the way. There's a key difference between them: the strings-based Gowanus Arts Ensemble performs on the first two, whereas the third features the playing of the Lansdowne Symphony Orchestra. The common thread uniting the three is that each presents works by composers, both American-born and European immigrants, from the incredibly rich yet nevertheless under-represented period of the late-nineteenth and early twentieth centuries. textura is honoured that Blundell found time recently to speak with us about this important project and what makes it so special.
1. As the American Romantics project is a rather rarefied one, I'm curious about what led you to it and how you came to be interested in it. There's no shortage of conductors focusing on recently composed classical pieces, for example, but obviously far fewer concentrating on works from the last decades of the nineteenth century.
This project came about through the serendipity of great mentors and terrific opportunities. I was selected as a 2011-12 Allentown (PA) Symphony Orchestra conducting fellow by music director Diane Wittry, so I made it my business to meet the orchestra's librarian, Stu Serio. He also works at the Fleisher Collection of the Free Library of Philadelphia, about which I knew nothing when I visited. They circulate scores and sets of parts to orchestras around the world. Alongside all the standard repertoire, they have thousands of pieces that are virtually never played, and I started thinking about a project I could do through a small grant from Hunter College (CUNY), where I was building a student orchestra and am an Assistant Professor.
My new friends at the Fleisher Collection lent me a desk and brought all the scores I asked for: studying many, I chose those I thought had something to say. It's been exciting to find that listeners and radio stations agreed—some stations have been broadcasting this music since the first CD's release in April 2016!
I had been inspired by earlier work and recordings of pieces from this era, by Gerard Schwarz with the Seattle Symphony and JoAnn Faletta with the Buffalo Philharmonic. After recording the first CD, I learned that Mr. Schwarz had already recorded the two Arthur Foote movements, with a different title; otherwise everything is a world premiere! (Another connection with Mr. Schwarz is that his son, Julian, a dear friend and amazing cellist, played on both CDs).
Although I live in New York, I'm Music Director of the Lansdowne Symphony Orchestra in suburban Philadelphia. I began to research more pieces during my weekly visits and expanded the project to a second CD string recording, American Romantics II, and began planning a full-orchestra CD, American Romantics III.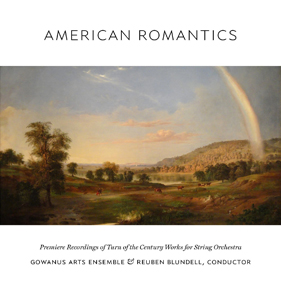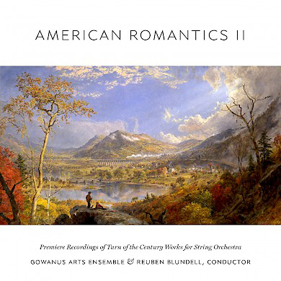 2. You've given an extraordinary amount of time, commitment, and energy to the project, and as such there's no question American Romantics holds enormous value to you. But if you were tasked with 'selling' the project to others, what value would you say the project has to offer potential listeners?
Most pieces in the standard repertoire have a 'voice,' something that audiences connect with. I've been careful to choose pieces I feel have that quality, and listeners looking for fresh and original music will find a close listen quite rewarding. I also have friends who hear it while commuting: one wrote this week, saying her fussy baby settled right down when she heard it on KUSC in Los Angeles.
Researching the stories of the composers has opened up a world of turn-of-the-century America. While the Hudson River School of painting, and literature from Thoreau, Longfellow, Dickinson, Emerson and others had become touchstones of "Americana," an American voice in music was felt by some to be lacking. The violinist and classical music patron, Jeannette Thurber, brought Dvorák to direct a National Conservatory and build an 'American sound' in music. Some of his students, and others influenced by his thoughts, can be found in the music of this project.
In researching the composers, fascinating stories emerged, such as the French-born violinist-turned-Wall Street lawyer Louis Lombard, whose millions from the stock exchange gave him the freedom to produce concerts around Europe and the US, found a conservatory in Utica, NY, join countless worldwide scientific and industrial associations, and produce operas with La Scala musicians at the Swiss castle he and his wife bought. Mrs. Lombard, once of Pittsfield, MA, made many trips to Egypt to fill the castle up with antiquities, and hosted her friend Edith Galt, the future First Lady and second wife of President Wilson.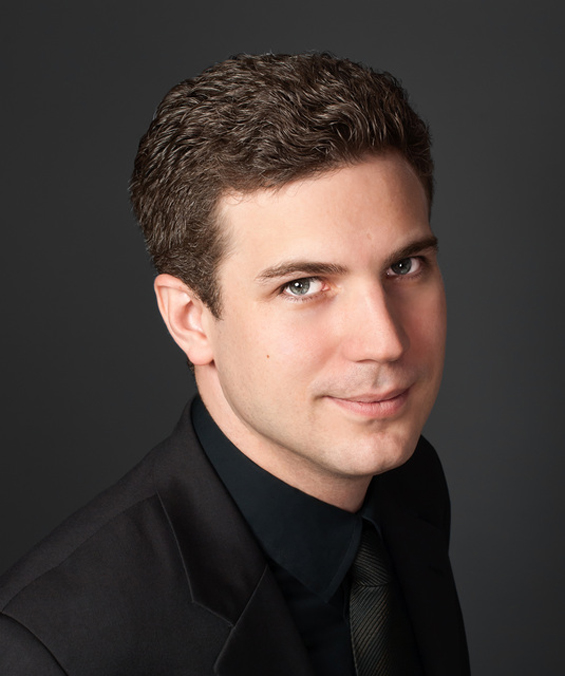 3. The music featured on the volumes is by American composers, either individuals native-born or ones recently immigrated. Yet to these ears, even though the influence of a European Romantic style is often evident, the music exemplifies an American character that goes beyond the level of factual identity. What would you say there is about the music on these recordings that brands it as distinctly American?
This is music from a country developing a unique identity, as artists explored what it could mean to be American. Civic leaders and philanthropists founded American orchestras (Boston in 1881, Chicago in 1891, San Francisco in 1911) and built iconic buildings so important in musical lives—concert halls (and, important at that time, major train stations such as New York's Grand Central Terminal, and Chicago and Washington's Union Station). America was welcoming millions of immigrants, and for many, projected endless possibility.
A few of the pieces might sound at home in European salons, for example, the "Valse menuett" or "Gavotte" of Arthur Bird, who was originally a Bostonian but became so established and celebrated in Berlin that he conducted the Berlin Philharmonic in an evening of his compositions; these Old World pieces perfectly reflect America's relationship with European sensibilities. Others, more deliberately American in content, include the Danish-born Carl Busch's settings of Stephen Foster songs, or his use of Native American melodies collected on reservations by the U.S. Interior Department. There are some very original musical approaches, such as the Dutch-born Boekelman's "In Solitude," Kelley's "Confluentia," or Chadwick's "Intermezzo," which found inspiration in Dvorák's American Quartet. Cadman is another composer who embraced musical modes drawn from Native American music, and in Hollywood, collaborated with the American futurist designer Norman Bel Geddes.
Another American aspect of these first two CDs is that we recorded them in Brooklyn, NY, with an orchestra of outstanding New York musicians, who play Broadway shows, perform as members of Albany, Allentown, and other orchestras, and as soloists. I chose a name that would honor the location of the recordings, in the Gowanus Arts Building, blocks from the Gowanus Canal. The Canal itself was terribly polluted through the 1800s and beyond but is now undergoing renewal through community and environmental development. It's a positive thing, and I wanted to recognize that.
4. Clearly a common thematic thread unites the volumes in the series (the upcoming third one included), but in what ways are the three different from one another?
All of the works come from the Fleisher Collection. The main difference between the first two CDs and the upcoming symphonic CD is the orchestras. The Gowanus Arts Ensemble is a small ensemble of talented, professional string players. With engineer Peter Karl and producer Dag Gabrielsen (whose compositions I've conducted for other recordings), we recorded each CD in just a few days, then I worked with Dag, editor Zach Herchen, and the director of New Focus Recordings, Dan Lippel, to prepare for their release. Alice Bacon did beautiful work with her graphic design. The pieces on these first two CDs are, for the most part, miniatures—between three to five minutes, a genre embraced in the Romantic era.
With the Lansdowne Symphony Orchestra (the forthcoming American Romantics III), I'm lucky to be collaborating with an orchestra that embraced a vision to program a season of concerts to include full-orchestra works by American composers from the Romantic era. Even with unfamiliar works, our audience continues to grow, and we performed the American Romantics alongside works by Brahms, Elgar, Khachaturian, Mozart, Rachmaninoff, Sibelius, and Tchaikovsky, among others. By definition, the Lansdowne Symphony Orchestra is a community orchestra, but the musicians perform with an exceptionally high standard and level of dedication to their craft. Many of them play professionally in other ensembles, and in the case of our amazing concertmaster Herold Klein, retired from one recently (he was a violinist in the Philadelphia Orchestra). Some have advanced music degrees but chose careers in medicine, law, education, and scientific research. Our sound engineer, Chris Gately, is brilliant and lives locally. We've recorded the entire CD, and it's in the editing phase: we recently had a successful Kickstarter campaign to help support its production.
The Lansdowne CD consists of fascinating repertoire discoveries, of concert overtures, tone poems (including Carl Busch's two, inspired by Longfellow's Song of Hiawatha), and also some orchestral miniatures. One is by Canadian-born Gena Branscombe, whose career took her to Eastern Washington then for several decades to New York City where she was a conductor and tireless advocate for women composers. I'm researching her further, in New York and Toronto.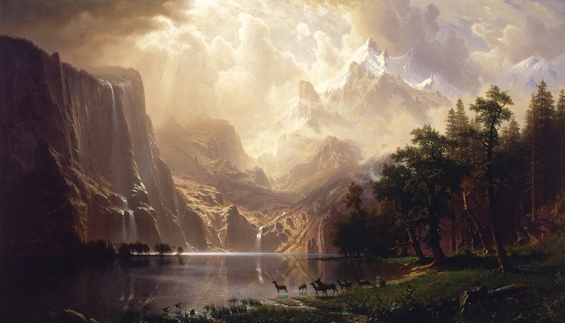 5. Is your plan for the series to continue after the release of the third volume or did you envision it as a trilogy? And even though this project has presumably been extremely consuming, are there other projects with which you're involved or are looking forward to developing?
My alma mater, Eastman, has made a large collection of violin and piano music available, including sonatas and other works from this era. My duo partner and friend from our summers in Maine as Monteux School conducting students, pianist Michael Wittenburg, and I, are working towards an American Romantics IV, which I'd like to release in the second half of 2019. Four American Romantics CDs in four years sounds like a good capstone. On the other hand, the project has come so far and I've learned so much, I'd love to develop it into a traveling lecture-recital, radio program, or documentary. Hopefully these pieces, from a neglected artistic period, will become better known, programmed by other performers, and enjoyed by more audiences. Having learned so much from this process, I certainly hope to release more albums, when the right projects come along.
As a music director, the main task with all the ensembles I direct is to help them grow, artistically and institutionally. Often this simply means encouraging freedom, allowing the orchestra's community to best contribute their skills towards the orchestra (be they musicians, administration or board members—the LSO has a PR genius in the viola section, for example). It's very rewarding when an artistic idea like American Romantics project aligns with an orchestra's artistic growth. The LSO was ready to make a CD and grew through it.
Some other projects I'm working on involving finding a way to help conductors of all types of orchestras program pieces by female and minority composers which can also suit the conditions of the orchestras they direct. It builds on work by Gena Branscombe from the 1930s, as well as databases recently initiated and compiled by the composer and musical advocate Rob Deemer. In these times, hand-wringing about a lack of diversity is not enough. We must bring about the change ourselves: the future of our art depends on it.
Also, in an effort towards international connections, I'm working on new commissioning projects for student orchestras. For one orchestra, the purpose is to connect them to living composers from around the world, and the other, I'd like to initiate some new short operas by local composers. It's a fun time!
web site: REUBEN BLUNDELL
January 2018