photo: Rik Keller
FIVE QUESTIONS WITH LARA DOWNES
How does one render Billie Holiday's singing into non-vocal form? That was the considerable challenge American pianist Lara Downes set for herself in creating The Billie Holiday Songbook, a magnificent collection of songs indelibly associated with Lady Day. Downes' classical training might seem to make her an unlikely candidate for such a recording, but, as someone who has absorbed Holiday's music for the better portion of her life, the pianist's connection to Holiday runs deep. If anything, the combination of Downes' conservatory background and deep-rooted affinity for styles such as jazz and blues makes her the ideal person for the job: she not only possesses an intuitive grasp of Holiday's vocal artistry but also a highly developed technical command that enables her to seamlessly blend classical and jazz. Downes, who was born in San Francisco of Caribbean and Russian heritage and began piano lessons at the age of four, is no ingénue, by the way. She's played at Queen Elizabeth Hall, Carnegie Hall, Kennedy Center, and Lincoln Center, and has recorded extensively, with 2001's American Ballads (featuring works by Barber, Copland, Rzweski, Ives, etc.), 2011's 13 Ways of Looking at the Goldberg: Bach Reimagined, and 2014's Some Other Time (Bernstein, Foss, Barber, Copland) but three of the many recordings she's released. It is an honour to feature Ms. Downes in textura's pages.
1. When you're playing the songs in The Billie Holiday Songbook, how do you, as an instrumentalist rather than vocalist, distill the essence of Billie Holiday into your playing? Or, to put it another way, how might your approach differ between rendering her performance of "I Cover the Waterfront" into pianistic form compared to doing the same thing for a performance of the song by Frank Sinatra or Ella Fitzgerald? Relatedly, what adjustments (if any) did you need to make to your conservatory-trained style to play material rooted in jazz and blues?
This is really an instinctive process for me. I've been listening to Billie's versions of these songs since I was a child, so her phrasing and colouring of the music is deep in my ear. I think that one of the most distinctive aspects of her singing was her ability and her desire to use her voice as an instrument, to focus on the potential of pure musical sound to transmit emotion. So as an instrumentalist, I'm responding to that strength and that very central element of her musicianship. As far as adapting my pianistic style for this material, again I think I'm just calling upon all of the influences that have come into my ear throughout my life. I think that musicians are shaped both by nature and nurture! So my formal training is responsible for much of my musical identity, but so is my environment, my history, all the music that's ever filtered into my consciousness. The short answer is that I just play like myself, and my stylistic choices adapt to the music at hand, whether it's Bach, Beethoven, or Billie.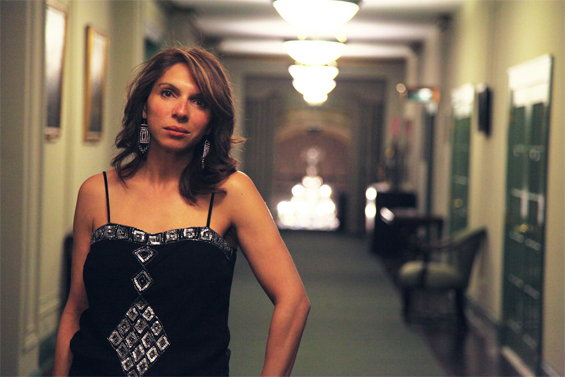 photo: Christine DiPasquale
2. I found one of things you said in your interview with Terrance McKnight in the video particularly striking, in part because it reminds me of comments other musicians have made about the horn-like (saxophone, that is) quality of Billie's singing. In speaking of the way Holiday so powerfully conveyed the emotion of a song, you say, "She's communicating the emotion more through the shaping of her line than through the words that she's singing ... I'm not sure she's telling the story through the words." When you're performing one of these songs as a non-vocal setting, are you thinking of the lyrics when you're playing it or is your focus on the conception you have of the overall mood of the song?
It's mostly mood and emotion, yes, although there are moments for me when the text filters through. "Strange Fruit" is probably the most critical example of a song in which the text is essential. But even there, if you listen to Billie's singing of the song, she's taking a very musical approach to the text. Listen to what she does with the vowel sounds. She turns them into wails of pure emotion: pain, anguish—ugly, brutal sounds. That's tremendously powerful, and that was my pathway to extracting the text, but keeping the shocking emotional impact of the song.
As a pianist, one of my lifelong goals is always to "sing" through the instrument—to explore melodic lines the way a singer would. So this is a great opportunity to push that envelope!
3. I'm curious as to the specific role composer Jed Distler played as the songs' arranger. Did the two of you collaborate beforehand on the particular approach that would be taken for a given song, or did one of you more dictate the direction that would be taken?
The arrangements came out of a collaborative process. In most cases, Jed had ideas about directions he wanted to take with the various songs, and he ran those by me, and we were almost always in agreement from the outset. One of our goals with the project was to acknowledge the presence of the piano in the room by embracing the full range and history of this instrument. So you hear echoes of 19th-century Romanticism, of the French Impressionists, along with ragtime, stride, etc.
Jed is a very fine pianist himself, and he understands my playing—we're close friends and collaborators—so we really had a great give and take working together. Very respectful, and very aligned in our goals and vision.
4. There are so many things that are striking about the recording, but one that definitely stands out is the incorporation of stride and ragtime as well as the seeming nods to Monk and Ellington. What, first of all, inspired you to work those styles into the recording, and secondly, what prompted those subtle references to Monk and Ellington?
That was a genius move on Jed's part! Again, it's a nod to the history of the piano and also to the common ground that is shared by musicians of different genres. Ellington used the phrase "beyond category," and that idea is at the heart of this project, that all musicians share influences and inspirations, and that those shared ideas flow among traditions. Ellington, for me, is the most shining example of a musician who followed his heart to make music for the bandstand, the concert hall, and the sanctuary. He's one of my great heroes. Paying a little tribute, as we do here with "In My Solitude" especially, seemed fitting. As for Monk, Jed is obsessed with him! In fact, he does an insane concert in which he plays the complete works of Monk in two hours. So a little Monk was bound to happen!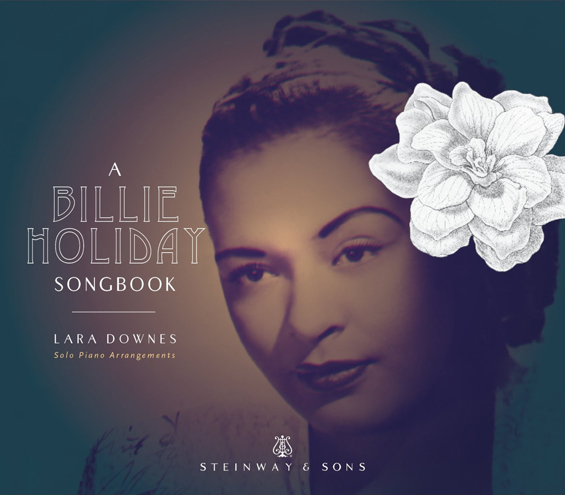 5. There is such a wealth of songbook riches on the recording. Is there one song in particular that resonates most powerfully for you or is a particular favourite?
Oh, my, I have so many favourites! I'll start with "I Cover the Waterfront," a song that goes way back for me. When I was eight years old, I wrote in my diary that my favourite song was Billie Holiday singing "I Cover the Waterfront." Something about the sense of longing and hoping in that song... "But Beautiful" is another song that's dear to me. And in this case, I have to say that the text is very meaningful to me: "Beautiful to take a chance, and if you fall you fall / And I'm thinking I wouldn't mind at all." I think that taking chances is terribly important, in life and in love, and in music. "I'll Be Around"—a song that's seen me through some sad times.... "Ain't Nobody's Business" represents to me the essence of who Billie was—her own woman, an absolute original. She made some very bad choices, maybe took too many chances, but I think she lived life as she wanted, and she couldn't be stopped. And she loved making music. With music she was able to take the sadnesses and disappointments of life, and make out of them something so beautiful, something that lasts and inspires and lives on. And I think that's one of the greatest gifts that a musician can give.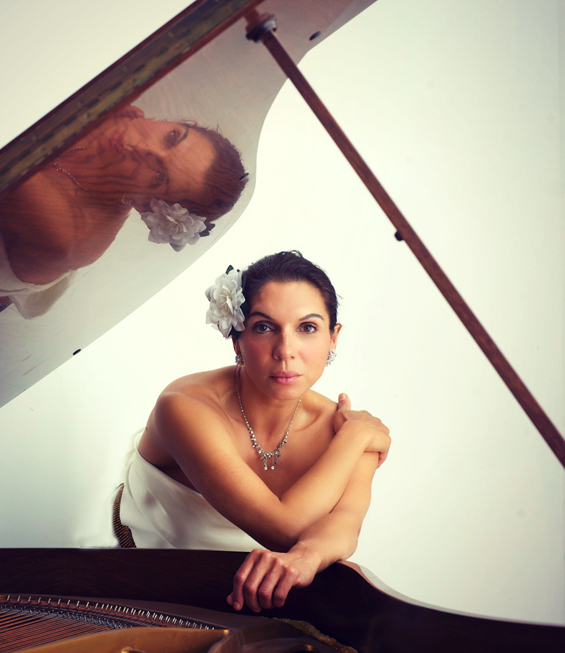 photo: Adrian Mendoza
May 2015