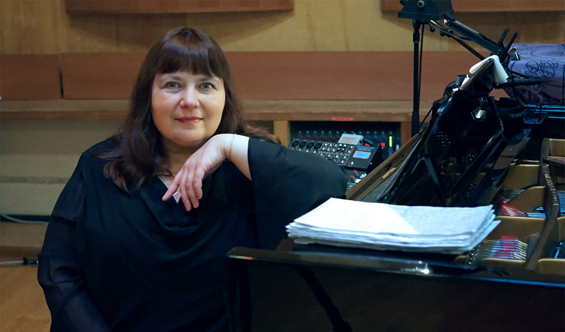 FIVE QUESTIONS WITH YELENA ECKEMOFF
Since releasing her first jazz album in 2010, Moscow-born pianist Yelena Eckemoff has released ten albums, with three more already recorded and scheduled to appear in 2018 and 2019. If such an output seems inordinately prolific, it might simply be her way of making up for lost time, at least insofar as re-branding herself as a jazz artist is concerned. Growing up in Russia, Eckemoff acquired considerable classical piano technique, which she put to good use teaching piano, giving concerts, and composing, and after moving to the US in 1991, her music career continued developing, though not in jazz but instead in classical, vocal, folk, Christian, and New Age genres. It was with that auspicious 2010 release, however, that she formally presented herself as a jazz artist; accompanied on the date by no less than drummer Peter Erskine and Danish bassist Mads Vinding, Cold Sun served notice that Eckemoff deserved to be taken seriously, and the recordings that followed only reinforced that conviction by featuring the pianist in performance with figures such as Billy Hart, Tore Brunborg, Jon Christensen, Mark Feldman, Verneri Pohjola, Chris Potter, and others. textura was honoured to interview Yelena recently and are grateful to her for sharing with us insights into her compositional process and playing style.
1. Your music has been described as "classical chamber music in the context of improvisational jazz." Yet the word that continually comes to my mind as I listen to your piano playing is embroidery. In your playing, you constantly add detail and decoration to the ensemble's playing but never so much that it gets in the way of others; in other words, you make your presence felt but at the same time don't impose yourself so much that your playing begins to feel too dominant. Still, if you had to characterize your own playing, how would you describe it?
Since all the pieces I record are my compositions, in my role as a pianist I always consider not only the big picture but all the details, so for me every piano note matters. Even in my improvisations I continue to develop my ideas so they become whole with the composition. For me the freedom of expression that jazz offers does not necessarily mean the freedom to showcase your chops. In my playing, I'm more concerned with conveying feelings, emotions, ideas, and so on, especially considering that I write music that's specifically tied to expressing various things and concepts. When I work on my compositions and their arrangements, I take special care to refine them and make the textures as expressive as possible.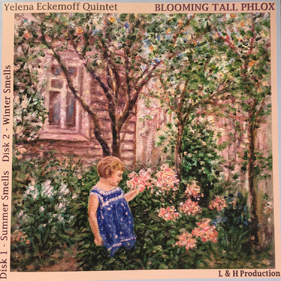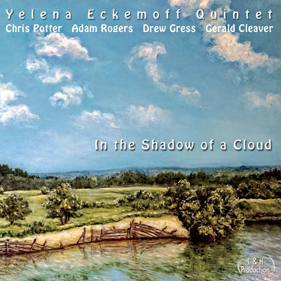 2. You exert tremendous creative control over your releases. All of the compositions on Blooming Tall Phlox and In the Shadow of a Cloud, for instance, are yours, for example, and both feature your paintings and poems and were produced by you. Given all that, how much creative control do you cede to your collaborators during an album's recording sessions?
The most control over my collaborators takes place during the preliminary stages when the collaborators are picked and assigned to the project. I try to match the musicians I choose with the music I prepare for recording and vice-versa. After that, during the recording session, I express my vision for every piece and trust these musicians to interpret the music the way they feel it. The results so far have never disappointed me.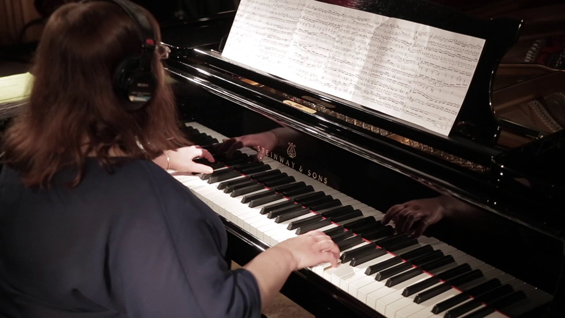 3. Many a jazz composition title alludes to mood, whereas many of yours reference outdoor activities and specific locations, and therefore suggest a strong programmatic dimension. Do you purposefully compose pieces such as "On the Motorboat," "Waters of the Tsna River," and "Wildflower Meadows" to evoke those specific experiences and images within the listener? In 1991, you emigrated to the United States with your husband from Moscow, where you were born. In what ways have your memories of life in Russia manifested themselves in your music? Has that early part of your life provided a wellspring of inspiration from which you constantly draw?
Yes, of course. This is what my music is about—expressing things, and this is the reason I add my own writings and art, so that, like you say, the "strong programmatic dimension" is enhanced and emphasized.
After immigration my life in Russia was totally lost to me because I could never return, even for a visit. Thus, in my mind everything there stayed the same, preserved in my memory and in my heart, and people and places never change, never get older—like in a fairytale. Naturally, my former life provided a wellspring of inspiration for the albums A Touch of Radiance, Leaving Everything Behind, Blooming Tall Phlox, and In the Shadow of a Cloud. I also draw for inspiration from nature (the albums Cold Sun, Grass Catching the Wind, Glass Song, and Everblue). Lately I've been drawn to the subjects of fiction in my storytelling (my upcoming albums Desert and Colors).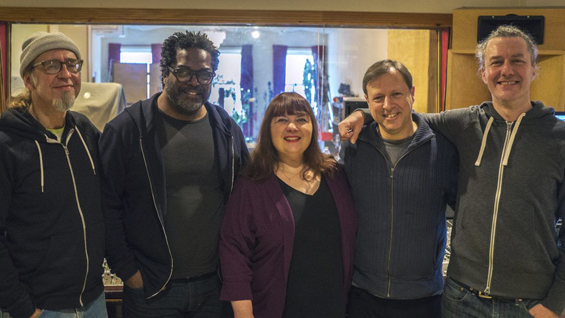 (l to r: Drew Gress, Gerald Cleaver, Eckemoff, Chris Potter, Adam Rogers)
4. You recorded your first jazz album, Cold Sun, in 2009, with drummer Peter Erskine and Danish bassist Mads Vinding; in the years since ten more have been released, and three more are scheduled to appear in 2018 and 2019, Colors (with Manu Katché), Better Than Gold and Silver (to be issued in both instrumental and vocal versions), and Desert (with Peter Erskine, Paul McCandless, and Arild Anderson). In what ways has your playing style changed since that 2009 date to today?
Though I constantly search for new ways of expression, I don't think my style of playing has changed drastically over the years. If anything, I believe it's become more assertive as I've gained more confidence with the success of each recording and performing project. At the same time, I must note that working with different bands makes me adjust my piano playing to the overall sound and vibe of the band in order to achieve a desirable balance and enhance the interplay.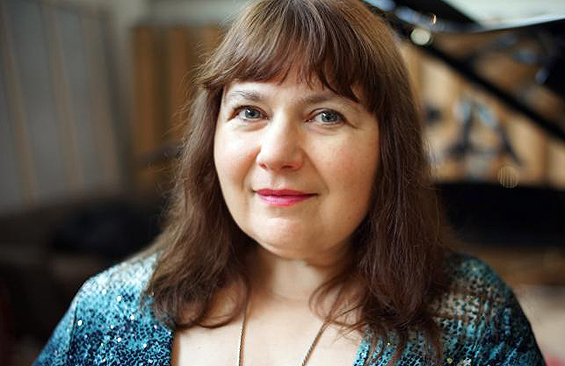 5. Jazz musicians of the highest calibre have joined you on your releases, from Mark Feldman and Mats Eilertsen to Ralph Alessi and Marilyn Mazur. The 2017 releases Blooming Tall Phlox and In the Shadow of a Cloud releases make for an interesting comparison study, however, in that the former finds you playing alongside young Finnish musicians such as trumpeter Verneri Phjola and vibraphonist Panu Savolainen and the latter performing alongside New York-based players including saxophonist Chris Potter and guitarist Adam Rogers. In what ways, if at all, did the recording experiences for these projects differ, given the personnel involved?
Even with the same musicians, every recording session is different, more so when I employ different bands for each recording project. But musicians of the highest caliber find such situations rather exciting than stressful and welcome the challenge—as long as they connect with the music and the lead sheets are not confusing. They both read my charts with ease and engage in free or structured spirited improvising.
Blooming Tall Phlox was recorded in Finland in a very unique environment of a beautiful countryside studio where we bonded as a group for over three days. Verneri, Antti, and Olavi are close friends who've worked together before, which I think made easier for Panu and me to fit in. We felt some kind of magic in the way we sounded from the very first time we played together at the rehearsal.
My New York band, In the Shadow of a Cloud, was assembled for that single special outing. Chris, Adam, Drew, and Gerald worked with each other in different configurations and looked forward to play, finally, as members of the same band and record in one of two best NYC recording studios with James Farber engineering the sound. This was the easiest band ever for me to work with. Everyone was very receptive and sympathetic to my ideas when I explained what each song was meant to express, and the recording sessions went extremely smoothly, allowing us to record a double CD in two days.
website: YELENA ECKEMOFF
January 2018