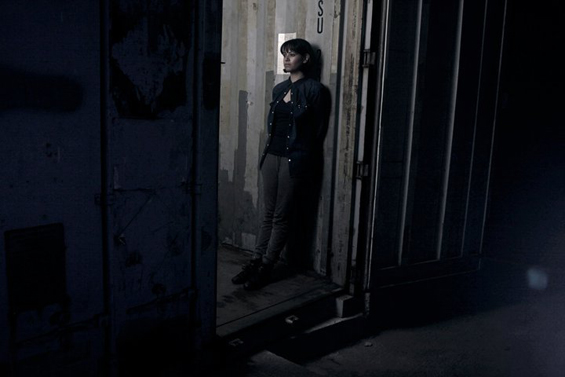 FIVE QUESTIONS WITH IKONIKA
Given that Contact, Love, Want, Have, Sara Abdel-Hamid's debut album under the Ikonika name, received such a unanimously warm reception when it appeared in 2010, one might have expected a follow-up to appear fairly soon thereafter. But Abdel-Hamid needed time to regroup and so instead shifted her attention to DJing while mulling over what artistic territory she wanted to explore on her next full-length. Finding herself bored with dubstep and UK funky, Abdel-Hamid released nothing in 2011 and only a single EP in 2012 so as to give her ideas ample time to gestate and evolve. Her just-released album Aerotropolis reveals that the Hyperdub artist has moved away from the 8-bit style that characterized her earlier work to embrace a sound that's less busy and even at times house-influenced (the textura review is here). Abdel-Hamid recently took a few moments to provide additional background on the album's content.
1. The vocal track "Beach Mode (Keep It Simple)" is such an Aerotropolis highlight, especially when Jessy Lanza contributes such a fabulous vocal to the song. Could you describe how the song came together (for example, did you send her the instrumental backing for her to record the vocal overtop or were the two of you physically present as the song was being created)? Given the success of the outcome, do you think you'll include more vocals in your material in the future?
The dub version you'll hear on the single is the original version I sent her. She wrote an incredible hook, then I simply wrapped everything round to fit her vocal. We live in different countries so we physically couldn't work together, but it worked out amazingly. I was a little scared to work with vocals, but now I want to do more; in fact, I'm working with another vocalist at the moment.
2. The inclusion of vocals aside, what do you hear as the biggest change that's happened in your music and sound between Contact, Love, Want, Have and Aerotropolis?
The approach to writing most of songs was different. I made nearly all of the tracks without beats. They were just melodies and basslines, all arranged. I don't really know why that happened; at times I thought the album would just be an ambient exploration. I guess I was having a little drum block. Aside from that, I enjoyed the process, overusing effects at times, trying to let certain elements kind of take on their own life. Some of the synths really feel they could go over the edge at times, like they're trying to escape the human.
3. While listening to Aerotropolis, I hear strains of classic house and techno much more than anything related to, say, dubstep. Was this a direction you deliberately applied to the new album's material or was it simply a natural outgrowth of your own current listening and interests?
A bit of both to be honest. In the last two years I've tried to distance myself from dubstep. I stayed quiet through 2011 to really take the time to go out and enjoy different musics and DJ more diverse sets. I'm glad it happened, but it got a lot promoters confused as to what I was actually playing.
4. Given that so much of your time and energy is spent DJing, I'm wondering how much of that experience influenced the album material. When you're creating something, are you thinking about how it'll go over live or do you try to treat the studio experience as something distinct?
Difficult to say. I'm going to start doing live shows later in the year, so it'll be interesting to see how that goes. I come from a DJ culture, so this is a pretty big deal to me; I do still write all my music so that it's mixable.
5. What's current happening with Hum + Buzz, the label you run with Optimum, and how has operating a label and curating its output affected your own musical style?
We've got a few things lined up for this year. I want to release more collaborative music with Optimum. At the moment we're really into distortion and being heavy-handed. I would love to make something devastating with him.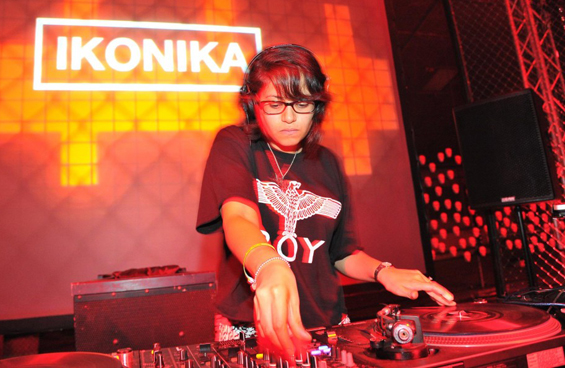 July 2013