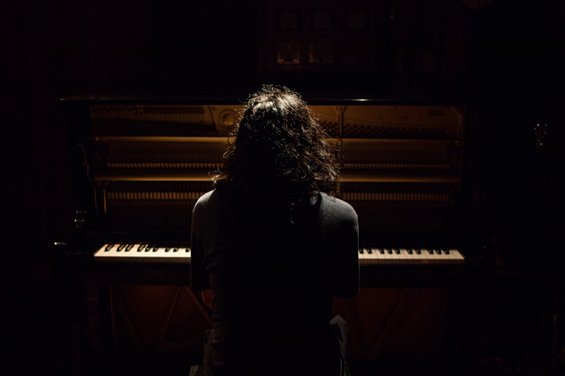 FIVE QUESTIONS WITH AKIRA KOSEMURA
Tokyo-born composer, pianist, and label manager Akira Kosemura has been enriching listeners at home and abroad since 2007 with his Schole label's releases, whether they be his own recordings or those of artists such as paniyolo, [.que]. Quentin SirJacq, and Itoko Toma. Kosemura's personal discography is distinguished, with Grassland, How My Heart Sings, Momentary: Memories of the Beginning, and One Day recordings that speak powerfully on his behalf as a musician, composer, and arranger; in addition to issuing solo recordings, Kosemura has also established himself as a composer of works for stage (the 2012 ballet production Manon) and film (2014's Embers). textura spoke with him recently about his latest collection In The Dark Woods, a seventeen-song set that showcases many different facets of this extraordinary artist's talents.
1. You've released an incredible collection of EPs, singles, and albums since 2006. In what ways has your music changed since you first started releasing material, not only in terms of your approach to production but in musical style too?
My music has changed with every album because there are always new and fresh ideas in my life. The things that happen in my life are all connected to my music; they swell within me until one day they're released as music from my hands. When I started out, my music was very influenced by nature; the air of the seasons, smells, sounds of the trees, laughing voices—all the things I experienced within nature became inspirations.
I still have these feelings, but as my life has changed, my music has changed as well. My two-year-old boy and wife also have become huge inspirations, so much that I now feel the music more inside me and listen to it carefully to draw subtle and complex emotions from it. These feelings strongly connect to the material featured on In The Dark Woods.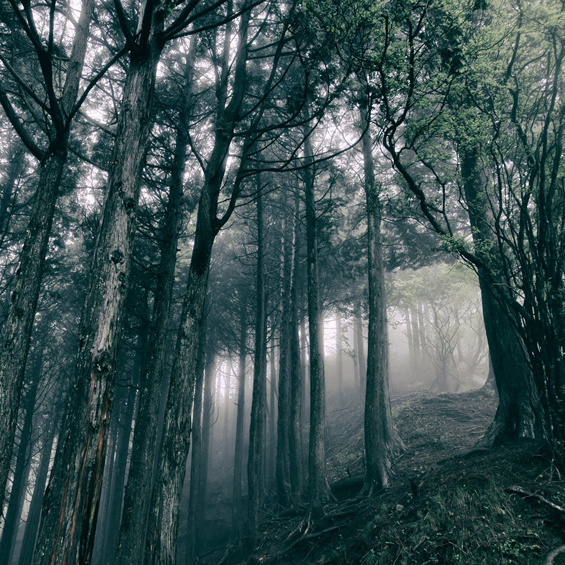 2. It's interesting that the main concept of In The Dark Woods is characterized as "(t)reasuring a serene feeling and an intimate conversation with oneself," since while we typically associate serenity with feelings of calm and peacefulness, a number of the album's pieces are infused with darkness and thus suggest mystery and disturbance. How do you explain the pairing of serenity and darkness in this way?
Human beings have many different sides and complex feelings, from happiness and anger to fear and sorrow; my music, which is mostly instrumental in form, always expresses that. In my mind serenity and darkness are not enemies but rather neighbours that co-exist.
3. I never cease to be amazed at how melodically enticing your compositions are, the new recording's "Between The Trees" a good illustration. How are you able to so consistently produce so many melodically rich piano pieces? Do you simply sit down at the piano and improvise freely until a particular melodic pattern emerges that then leads to the development of a formal composition?
Actually, yes. Improvising is definitely one of my ways of composing. I play the piano or another instrument to discover something that touches my mind, whether it be a melody or harmonic pattern. It always happens suddenly and then I just develop it. Another way of composing for me is simpler where I just write the notes that sound in my mind.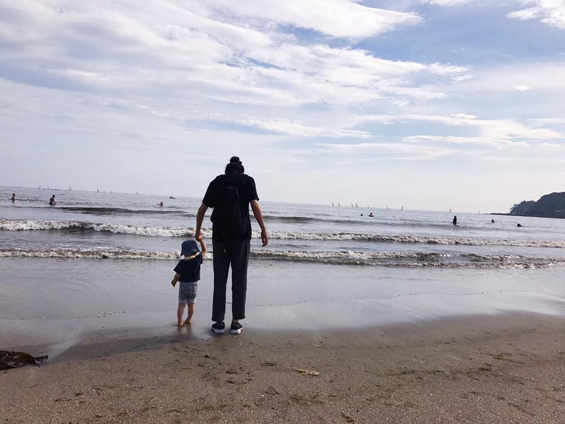 4. In an earlier communication with me, you referred, if I'm not mistaken, to In The Dark Woods as your best collection of music to date, which is quite a statement when fine releases such as Grassland, Manon, and Momentary: Memories of the Beginning are considered. What is it about In The Dark Woods that makes it superior to the other albums you've released?
I always want to make music that follows my heart and strongly relates to my life. As it changes, my music changes to mirror my thoughts and ideas. As mentioned, when I was creating In The Dark Woods, I began to feel the music more inside me and also learned many new things from my two-year-old. For example, I used to believe that most parts of a person's character were formed by the influence of the environment; yet my son already his own character and personality and furthermore reminds me of my parents and grandparents. As a result I'm now much more attuned to the impact of DNA on the kind of person we become. In The Dark Woods is therefore a very personal work for me that emphasizes nature's cycles as a theme.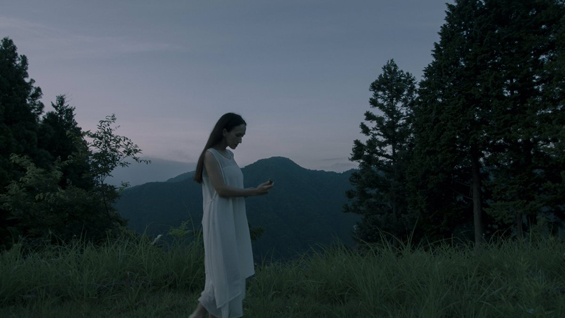 5. Some of the songs on In The Dark Woods, the solo piano pieces in particular, have a homemade feel to them, as if you recorded them on a piano in your living room. Do you record the material for your albums both at home and at a formal studio space?
Yes, I use both places depending on the music. I love my upright piano, which I've used for more than twenty-five years and which has a very warm, calm, and nostalgic sound for me. For this album, I featured this piano greatly because it is a very personal album. On the other hand, when I want to record a grand piano or other instruments like strings, I use the studio.
website: AKIRA KOSEMURA
October 2017