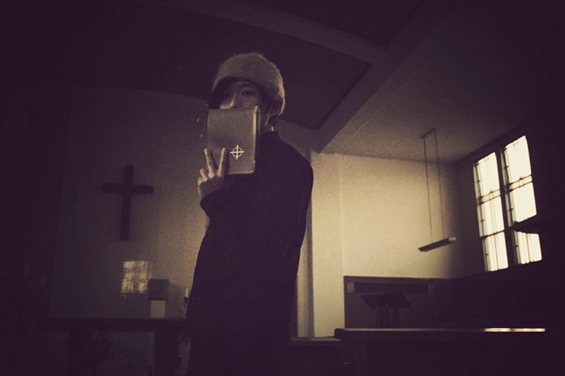 FIVE QUESTIONS WITH HARUKA NAKAMURA
Haruka Nakamura has appeared in textura a number of times, whether it be in the form of album reviews of Grace (Schole, 2008) and Twilight (Kitchen. Label, 2010) or as part of the 2009 Japanese Pastoralia article. The acclaimed pianist-composer also has collaborated with a number of other artists, among them Akira Kosemura (Afterglow, Schole, 2007) and Janis Crunch (12 & 1 Song, Kitchen. Label, 2012). Nakamura's return to textura's pages coincides with the release of Ongaku no Aru Fuukei (Kitchen. Label), an exceptional double-disc set of ambitious ensemble settings performed by Nakamura and the musicians with whom he has toured since 2010 (many thanks to Masami Shimomura for providing the Japanese-English translation).
1. To what degree are the compositions on Ongaku no Aru Fuukei formally composed versus improvised? Did you compose them in such a way that there would be room for the musicians to improvise beyond the formally determined structures and themes?
Originally, all the pieces were created from pure improvisational sessions. Of course the core of our session was my piano, so I was responsible for the chord progressions and theme melodies. We have been deconstructing and reconstructing those original ideas on an improvisational basis at each show for the past four years, and eventually they turned into what was recorded on the album. Our methodology involves building upon a motif or idea, for example, a melodic phrase that would be repeated, and then slowly altering it in a manner which was interesting and sounded good to us. Even after the album's release, the pieces are still changing because we refine them each time we play it.
Although the initial process of composing was rooted in pure improvisation, all of us bring familiarity with the theme and structures to our playing, and therefore improvisation and form occur at the same time. In some cases, we would use wind and strings arrangement that were scored by ARAKI shin for some passages.
2. Imagine I'm a record store employee having to file Ongaku no Aru Fuukei in a particular part of the store. Would it make more sense to put it in the classical or jazz section?
This is a difficult question. If I could put it somewhere else, I would put it in a section where listeners do not usually get exposed to the type of music that is similar to mine, for example the pop section.
3. The space where a recording is created is often a critical part of the equation. How much did recording your album at the concert hall Sonorium in Tokyo affect the way the recording turned out?
There are a few reasons why I wanted to do the recording at Sonorium. Firstly, it is because the hall has a Steinway piano that I personally like; it is the best I have ever played on. Another reason is the hall has excellent acoustics. The venue also provides a sense of serenity, which is derived from its beautiful architecture. As all of these factors had had a profound influence on our performances at the venue in the past, I considered recording the album at Sonorium from the very beginning to recapture this experience. I also invited lighting artist 'chikuni' to set the mood and curate the aesthetics within the space with his lighting setup.
Through our own recording and mixing methods, we hoped to capture a more realistic sound that is true to the space itself. Having said that, location plays an important role because our improvised sessions can be influenced by our immediate surroundings. To us, sound is about organizing emotions in time and space—that is music.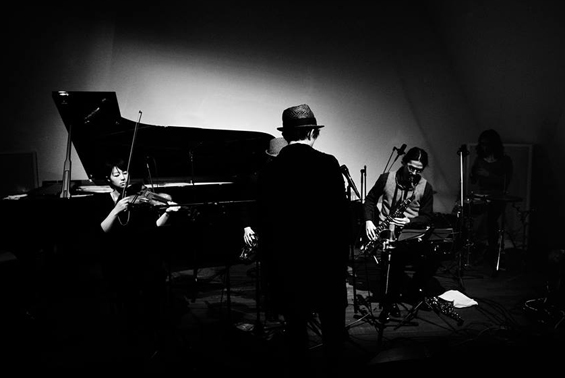 4. There are moments on the album that remind me of a prototypical ECM-styled recording, one marked by a sophisticated chamber jazz style; in fact, there are times when the material could even be mistaken for someone like Jan Garbarek. Has your music been influenced at all by the 'ECM sound,' if I can put it that way? And what other artists and music, if any, influenced Ongaku no Aru Fuukei?
I like ECM music, but I'm not directly influenced by ECM at all and I have never been conscious about it either. Instead, I'm influenced by the musicianship and artistic visions of each member of the ensemble. I respect them a lot, and through the musical conversations and dialogues that we have had over the years, we share an affinity and grow as musicians together.
Akira Uchida's saxophone performance in the album would probably remind you of Jan Garbarek, but the way that Akira plays is originally like that. He is a musician who mainly plays religious music and the similarity to Jan Garbarek's style is perhaps coincidental. For me, I truly admire the members of the ensemble as musicians, especially ARAKI Shin, whom I hold in the highest regard. CANTUS, the female choir featured on the album, is also one of my influences.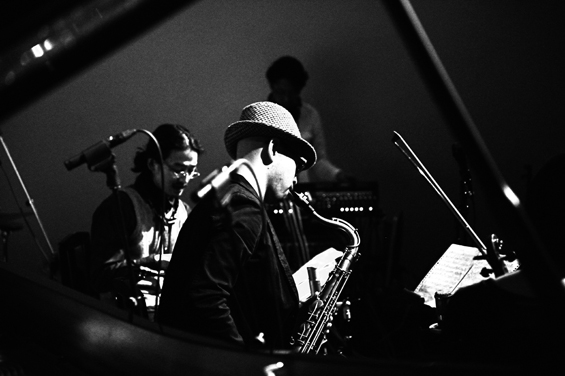 5. Though you've toured extensively with the musicians featured on Ongaku no Aru Fuukei, has that touring centered exclusively on Japan or have you toured outside Japan, too? If you have also toured outside of Japan, have you experienced different reactions to your live presentation depending on where you've performed?
I have not toured outside Japan yet. After I have completed touring Japan, I will definitely be open to doing performances outside of Japan. I'd love to play in Singapore because Kitchen. Label is based there. I also hope to play in Europe someday.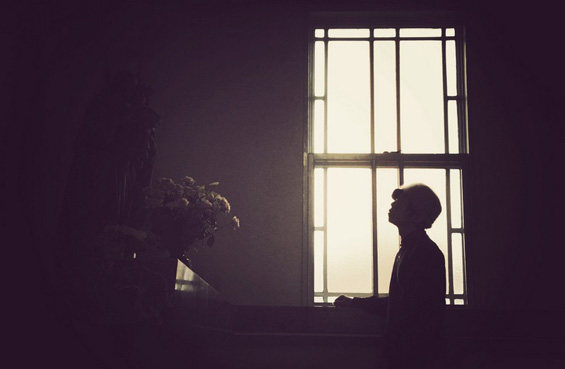 May 2015