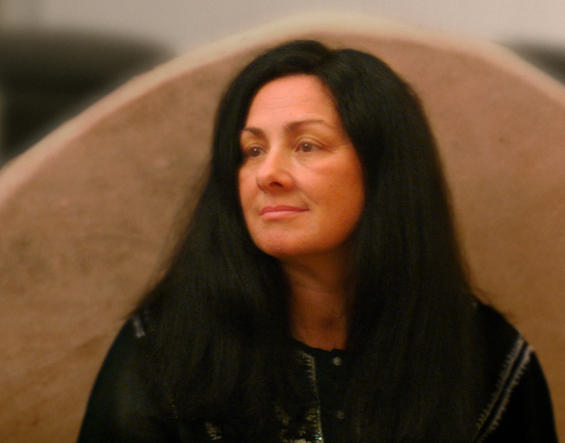 TEN QUESTIONS WITH DEBORAH MARTIN
Though ambient-electronic artist Deborah Martin has been producing material since the early '90s, there's a timeless quality to her music that makes even her earliest productions sound fresh. Were one to listen to her first full-length release, Under The Moon, and then her most recent, 2015's Eye of the Wizard, one would hardly imagine that twenty years separates them. Martin's association with Spotted Peccary Music began in 1991, and in the years since she's supplemented solo releases with collaborations with Cheryl Gallagher and Erik Wøllo, among others. Fundamental to Martin's work is her deep involvement with other cultures and their histories, dimensions that have been well-documented in recordings such as Ancient Power (with Steve Gordon) and Tibet (with Gallagher), and not only is Martin one of Spotted Peccary's key recording artists, she's also a central part of the label's operating team, one of many topics covered in this recent interview.
1. How and when exactly did Spotted Peccary come into being and what was it that led to its creation? And what led to the choice of the label name?
Sometime in the early '80s Spotted Peccary Music began its roots with a group of friends that were artists interested in exploring the boundaries of electronic music. I actually met these folks around 1983 and recorded some music at their Tucson Arizona location. In 1986 they formed an Arizona corporation, then a couple years later relocated to southern California, and in 1990 I became part of the Spotted Peccary group, which was now a California corporation. At that time there was one release and a couple of other projects in the works. From that point on we began adding more artists to the roster and building the catalog repertoire.
We wanted a name that was representative of the label's roots—a New American Sound based in the Pacific Southwest. There were a few names the original group came up with, such as Spotted Owl, but that name was not available at the time—Spotted Peccary was. The Peccary is known as a Javalina or Collared Peccary, a wild boar indigenous to the North American continent. We added spots to this mysterious and wandering creature which has been the label's logo for thirty years; 2016 marks our thirtieth year as an independent record label.
2. How specifically does the label operate with respect to selecting artists for the label and determining the release schedule? Do you share operating duties with others, and what are the roles that are shared between the label-runners?
We operate as a team, each person bringing specific skills to the table. We regularly communicate with each other, and if one of our team needs help to finish a task whichever of the other team members is able to assist jumps in as needed so everything runs pretty smoothly; there are occasional hiccups, which is normal in any business, but with our overlapping skill-sets we can pretty much handle anything that comes up.
I am one of the three principals, and my business attributes are CFO, legal, publishing and licensing, general operations, and artist development. My creative attributes range from composing and recording my own projects to producing other projects.
Artists in our genre are driven to our label by the consistency and quality of our products. All the members of our team share in the responsibility of listening and evaluating projects that are submitted for consideration. We have regularly scheduled meetings to determine which submissions meet our criteria and schedule future releases about a year out.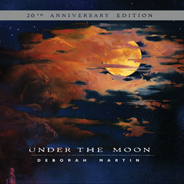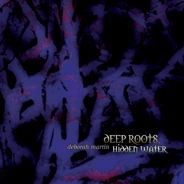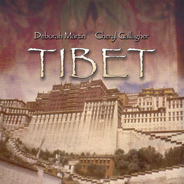 3. Is it a challenge for you to balance the time and energy managing the label requires and the time and energy your personal artistic production demands?
Not at all; I schedule my work tasks for the label separate and apart from my studio time.
4. How has your approach to music production changed since you first began recording compared to today? And, technology issues aside, how has your musical style changed since the beginning?
I've always had a straightforward and simple approach to music production, and even with the many changes in technology over the years don't feel that has been altered much.
I began with singing and playing guitar in my teens, and that has continued to be my main underlying musical form throughout my career. The guitar is an important part of my compositional forms. Through the years, I have expanded that palette to include various electronic instruments, keyboards, hand percussion, and Taos Native American drums.
5. If I'm not mistaken, you're based in Washington. To what degree has your immediate environment played a part in the music you've produced? Conversely, how have your visits to places such as Tibet or Stonehenge influenced the music you've created?
I relocated to Washington from southern California about five years ago. My new location allowed a bigger footprint for my personal studio, but that was only one of several factors for the move, others being lower traffic, pollution, and cost of living, plus we relocated the Spotted Peccary mastering facility to Oregon.
I draw references from my travels and the people I have encountered from various cultures. And I love to write; it is from my writings that some of the ideas for songs come, a story perhaps, or a poem, or lyrics. I have a very vivid imagination combined with a deep love of historic places, events and people, particularly the past. If I close my eyes and imagine what it would have been like to exist in another time or place, the music comes through.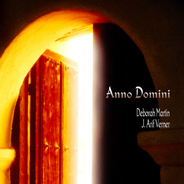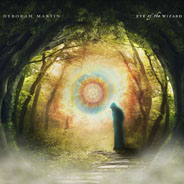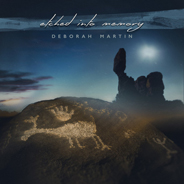 6. I can think of any number of ambient-electronic artists who aspire to create material where the individual personality is downplayed in favour of a sound that's more universal. Your music, on the other hand, is suffused with personality, so much so that, to these ears, it's immediately identifiable as yours and no one else's. What, in your view, are the qualities that make up a quintessential Deborah Martin composition?
I believe that the original melodic compositions expressed initiate from my use of the guitar and other hand-made acoustic instruments. This allows me to feel that connection to the structure of the melody and from there the song becomes enriched with layers of electronic elements. This is my recipe: combine one melody, add a dash of acoustic instrumentation, and blend thoroughly, then sprinkle electronic layers over the top and serve . . .
7. Your music exudes a timeless quality, whether it's a composition you created twenty years ago or one last year. Is this quality something you consciously set out to achieve, or is it something inherent in the music you create or that naturally arises of its own accord?
My inspirations are living references not stoic. I love to visualize and create through sound, and that palette is the metaphor for the experience.
8. Relatedly, you bring into your music aspects of other cultures. Could you talk a little bit about the various cultures and philosophies that you incorporate into your music and how they've enriched the music you create?
No matter where I travel, I intentionally entrain with the culture of the people that I visit; I experience their environment, their food, their traditions and their way of life. For example, when in Tibet, I'm relating to the people, not as a tourist, but as a member of their culture. The same is true of my visits with other indigenous peoples around the world.
9. Do you have a particular routine for the creative work you do, such as allocating a set number of hours to it each day, or is it more that you work more spontaneously when inspiration strikes? And do you find that a particular work comes together quickly or needs time to gestate and evolve?
Inspiration can happen at any time, and when it comes I don't lose sight of it no matter when I get the opportunity to work on it. I also love working with other artists because they bring a totally different view to the inspirations that I share with them. There is a musical magic that happens when artists combine creative ideas together.
10. What might a typical day-in-the-life of Deborah Martin look like, and what upcoming projects are you working on at the moment?
My days are always very full and complete. Phone calls (domestic and international), electronic communications, meetings, reviewing agreements, plus the joy of deadlines. In between that I schedule studio time, Starbucks breaks, and the essential everyday domestic chores.
I'm actively working on a sequel to the original Tibet project; I revisited that beautiful country a couple of years ago, and this new solo project will reflect the changes in the land and peoples compared to my first visit there in 1999. Another offering is in the works exploring rhythmic structures reflecting the essence of human development. In 2013 I wrote, produced, and released a country album titled Old Habits Are Hard To Break and have a few other vocal projects I may produce and release in the future.
September 2016