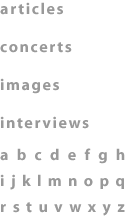 Milieu: New Drugs for Nuclear Families of the Seventies
I, Absentee
South Carolina-based Brian Grainger, who's recorded under the Milieu and Coppice Halifax guises for labels such as U-Cover, Infraction, and Boltfish, wisely lets a bit of dirt get under his fingernails for this topped-up Milieu collection. True to I, Absentee form, New Drugs For Nuclear Families Of The Seventies is stuffed to the gills, with this particular outing featuring twenty tracks that weigh in at a hefty eighty minutes. In a slimmer form, the album appeared in 2007 as a self-released collection on Grainger's own Milieu Music label; the remastered incarnation supplements the original's twelve cuts with three previously unreleased tracks and the five that appeared on Milieu's 2006 Boltfish outing The Tandem Series 5. In short, it's about as complete a collection of Milieu music as one conceivably might want or need.
That the material has oomph is evident from the first moment "Summer Honey" rolls in with tough funk rhythms; that Granger overlays it with glistening synth elements doesn't surprise given the Boltfish connection but what does prove ear-catching is the punch of the track's breaks. "Boulevard Haze" likewise surprises by underlaying hazy synth melodies with a downtempo head-nodding pulse that's more grimey than sleek. "Rusty Drum Reprise" also hits admirably hard for a too-short two-and-a-half minutes, while the fidgety "Saltwater" does the same for five. To break up the pace, Grainger sprinkles a few interludes (e.g., "Space Piano," "Easily Along," "Epigraph Loop") in amongst the longer workouts. Often what at least sounds like Grainger's number one influence—Boards of Canada—comes to the fore; drenched as it is in haze, "Luke's Rusty Drum," for instance, could sneak onto Geogaddi without anyone batting an eye, while "Dionysus In Reds" sounds like BoC tackling a stripped-down dub-funk exercise. Nevertheless, even when the album features generous helpings of that familiar analog synthesizer haze, the tough funk and hip-hop-influenced swing that powers "Daughter," "Alice Flagg," "Family Opium," "Charcoal," and "Schoolbells" amply boosts the material's appeal and infectiousness.
October 2009