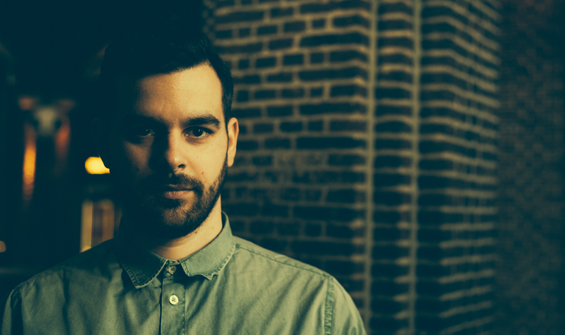 photo: Frank Warmenhoven
BACKTRACKING WITH LENZMAN'S LOOKING AT THE STARS
As one listens to Lenzman's polished debut collection Looking at the Stars, it quickly becomes apparent that Dutch producer Teije van Vliet has created something very special, an impression echoed by no less a personage than fellow drum'n'bass producer dBridge, who describes the album as "something that sounds mature and accomplished from start to finish, something that many could learn from." Vliet, who hails from The Hague, brings a love of soul and hip-hop to his work, and consequently his tracks exemplify a far greater degree of soulfulness than the drum'n'bass norm. Issued on Goldie's Metalheadz label, the fifteen-track collection receives a powerful boost from the contributions of vocalists such as DRS, Kevin King, and Martyna Baker, and Vliet's musicality is present throughout. In short, British duo Chase & Status (Saul Milton and Will Kennard) aren't far wrong in christening the album "essential listening" for drum'n'bass fans. At textura's request, Vliet graciously agreed to provide a track-by-track overview of the album, and as one reads his text it becomes even more obvious that he crafted Looking at the Stars with the utmost degree of thoughtfulness and care. We thank him for so generously sharing his thoughts on the album with us (the textura review of the album is here).
"Lazy Dub"
The album's opener is a tune that just rolls along lazily—hence the title. I guess it's got that '90s hip-hop vibe in a way—at least I hope it does. It's definitely not a big dance-floor track, but it's not supposed to be, and actually it's one of my favourite cuts off the album. There's nothing wrong with writing for the dance-floor, but it can be creatively restricting. I'm happy with the musicality in this. It's a track where I've blended some reversed samples with music I played myself and tried to make it completely my own.
"Just Can't Take" (featuring DRS)
It's always a pleasure working with DRS and "Just Can't Take" was no exception. Again this track was inspired by '90s hip-hop (a big love of mine), and I really wanted to create something that took both genres and combined them tastefully. This is something I really want to explore further as soon as I get time to get back into the studio. DRS's vocals on this are some of the best I've heard of his, so I feel blessed getting them on my album. A lot of the music was inspired by something I sampled, but was replayed by multi-instrumentalist John-Louis Ricardi—an absolute badman. There's also a video we did for this track, so check it out and see what you think!
"My Tearz" (featuring Steo)
Back when I first got into drum'n'bass in the mid-to-late '90s, Dillinja was king, no competition. With this track, which features vocals by Steo, I wanted to show my respect to him in this feeble attempt to re-create something remotely along the lines of everything I love about his sound: soul, combined with powerful metallic drums and bone-rattling subs. I'm pleased with the outcome and think the contrasts work well together, but I still have a long way to go before I get anywhere near what he was doing back then.
"Through My Eyes"
This is roller which I guess has got some typical sounds for me. I was just trying to go for something melancholic, rolling, and hypnotic. The orchestral string section builds to an understated drop. For me the bassline is my favourite element in this tune. It might not be an obvious banger, but it's a nice clean track with an uplifting vibe to it.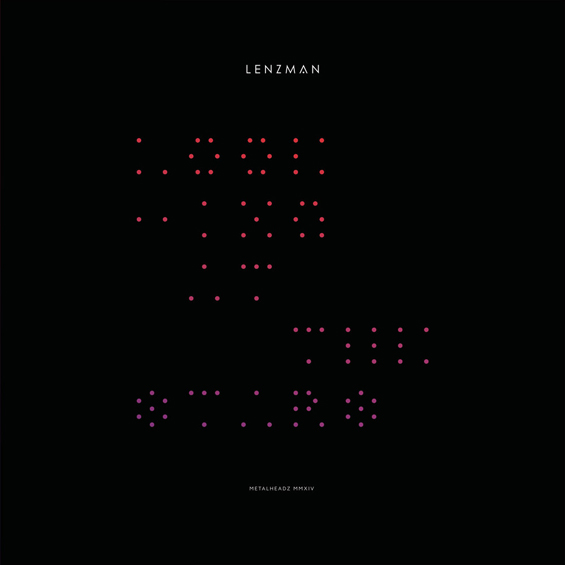 "1978 (Interlude)"
There are some non-drum'n'bass cuts on the album, and two of them are interludes. "1978" is my birth year and because the track has something nostalgic about it I thought it would be an apt title. In my experience music can be very closely linked to certain memories of a time and a place (as the vocal sample explains). When you listen to a certain album a lot in a period of your life, it can really be linked to that time in your mind. So whenever you hear that album again, it will automatically remind you of that time. That's what I love about music, and my music also often has a sense of melancholy, of longing to a time before... when all things were innocent and carefree. I've been told I should have made this into a full track—maybe I should have. But I guess most people were expecting me to do a full drum'n'bass album. Still... I wanted to experiment with some other tempos and showcase that, this being one of those experiments.
"Paper Faces" (featuring Martyna Baker)
When I was halfway through the album, Goldie linked me up with Martyna Baker. She's a really talented singer from London who features on a few cuts on the album. We recorded the vocals over two sessions at Goldie's home studio. For me it was an interesting experience, because strangely—even though I'm known for writing a lot of vocal tracks—I'd never been in the same studio as any of my vocalists! I guess it's because everyone I've worked with lives in a different country than I do. So, about the track: I'm really happy with this one. I wanted to go for something delicate, something understated, and I guess that's what it is. It's a real jazz-inspired piece, and Martyna's vocals suit that vibe very well. There's a piano hook, there's some acoustic bass, a string section, and of course Martyna's heart-wrenching vocals.
"Move & Focus" (featuring Dan Stezo)
As he's one of my best friends since my secondary school days, I had to have a cut on the album with Dan Stezo. We were in a hip-hop outfit together as early as the late '90s, and we work together when we can on mix-tapes and live sets. It was only a matter of time until we did an actual tune so "Move & Focus" is a track that's been a long time coming. And I'm really happy to have him on the album, I must say. All in all, this album is quite a personal affair, and this is a clear example of that. "Move & Focus" is a moody bass-line roller with obvious influences from that mid-'90s Bristol sound we all love. Dan comes with introspective lyrics that complement the stripped-back vibes of the instrumental.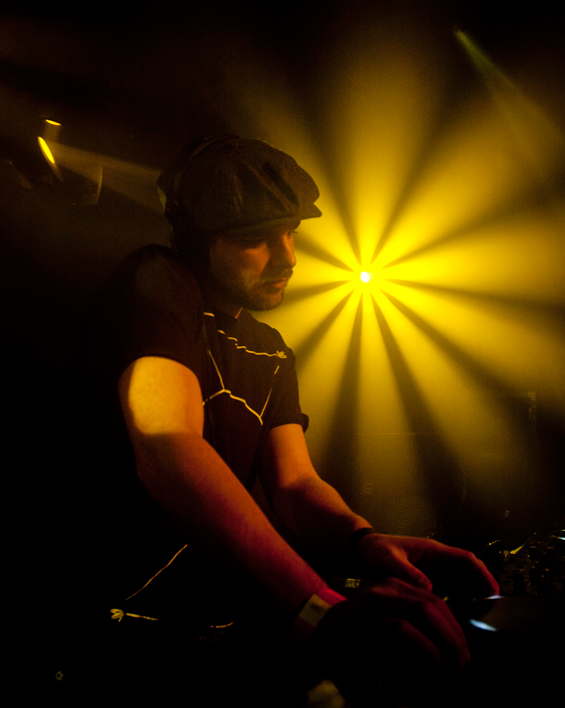 photo: Rein Kooyman
"Collapse"
Okay, so "Collapse" is a track which is slightly different to the rest of my material and is the darkest point of the album by far. It's kind of a part of me that a lot of people don't see, because generally my music is quite warm and uplifting. If the album overall is about introspection, melancholy and optimism, this track is about humanity's bleak future—a bit of a change of pace, but every album needs to be a journey, right? It features menacing synth stabs, industrial sound effects, and a post apocalyptic bass-line. The vocal sample tells you all you need to know about the message in this track. Generally I'm a positive guy, but I do stop to think about what we are doing to this planet so that's where I'm coming from here.
"Private Eye"
After the no-hope scenario of the previous track, here is "Private Eye." This one's kind of different than a lot of things out there in drum'n'bass today. When I was putting the album together, I always knew I liked this one, but was kind of unsure about putting it on the album because I wasn't sure if people would get it. It's a playful but mysterious film noir type of vibe with a skipping beat and a few different riffs complementing each other along the way.
"It's Yours (Interlude)"
Here's another interlude which came from me experimenting with some different tempo music. Musically it's got some neo-soul influences to the beats. But for me the tune is more about the message in the vocal sample. It talks an important motivator in life (for creatives anyway), which is to go and make something that's eternal, something that will be remembered after we are gone.
"Always"
For this track, I sat down one day and wrote a chord progression. The next day I still liked it and the rest pretty much wrote itself. It's got typical "Lenzman" elements to it, but the chord progression is kind of different in sound to my usual stuff. It's a nice-feel, good-summer tune with a warm bass line and some nice soul samples filling in the gaps. All in all, I guess it's one of the most "traditionally me" tracks on the album. But you have to include some of those, don't you, and besides it sounds nice on a loud system!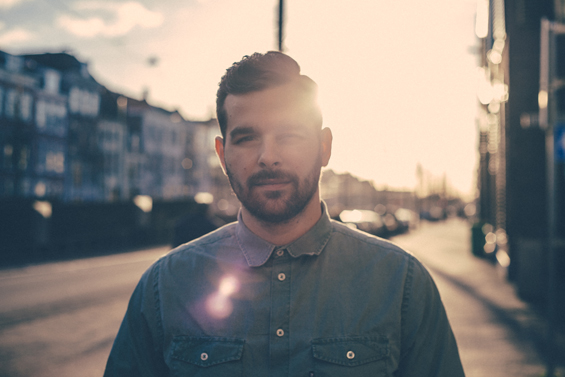 photo: Frank Warmenhoven
"Burner"
This track is something that I started a long time ago, before the idea of an album even formed in my head. It was kind of different then, but I went back to it and updated quite a lot of it taking the foundation and making into something I'm now very happy with. It's got jungle-esque drums, a deep droning "Lenzman" bass line, and a hypnotic Mike Oldfield-style riff looping throughout—until the switch, that is, where it turns into something more thunderous while emphasizing a bit of drama with some R'n'B vocal snippets. All in all something kind of unique (I hope).
"Anticipate" (featuring Martyna Baker)
This is the only non-drum'n'bass track that made it to a full-length track. It might seem odd to include just one different tempo tune on the album, but I liked it so much I just wanted to include it. Jazzy and dubby, it's the other track that includes Martyna Baker's delicate voice. We've just shot a video for this one, and I'm hoping that people appreciate this different side to my sound. It's got acoustic guitar and Rhodes riffs bouncing off a deep dubbed-out bass line with minimalist beats and percussion. Something to relax to.
"Starz" (featuring Kevin King)
The final track on the album is a piano-driven affair and features Canadian vocalist Kevin King on vocals. I've loved Kevin's voice since I first hear him on Mutt's "Conversations" track and had been trying to work with him for some time. The chords are warm and all in all I went for a rich-sounding track that's uplifting but slightly melancholic. Kevin's vocals add to this as he puts some heartfelt lyrics down and finishes the two-and-a-half-minute orchestral outro with some spoken word to finish the album.
"Empty Promise" (Jubei Remix)
The last single I released on Metalheadz prior to the album coming out was "Empty Promise." We wanted to get my label-mate and good friend Jubei in on a remix to include on an album sampler, but it came out sounding wicked and so decided to include it as a bonus track on the album. He takes the vocals and music of the original and turns it into a gritty Metalheadz banger with thunderous subs and proper old school-sounding breaks. If you've heard this played out recently, you know it does serious damage to a dance-floor.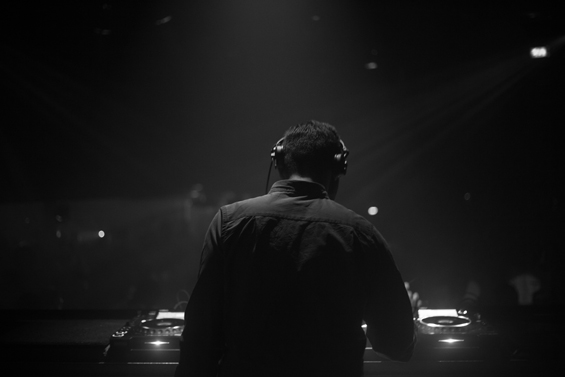 photo: Frank Warmenhoven
June 2014