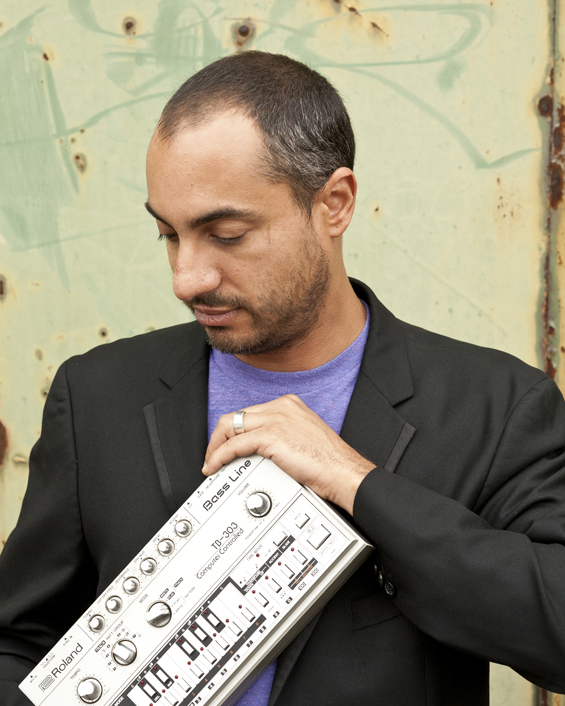 BACKTRACKING WITH ANDY VAZ'S HOUSE WARMING
Four years ago, Yore label head Andy Vaz generously contributed a track-by-track overview of his full-length collection Straight Vacationing to textura, and we're delighted that he's consented to do it again for his latest outing House Warming. As long-time readers of textura are no doubt aware, Vaz is a familiar presence in these pages, and we're indebted to him for the support he's given us. The new material, as will become quickly obvious from the text below, is very much in line with the style Vaz and others have established since he founded Yore in 2007 as an outlet for Chicago house- and Detroit techno-indebted music (textura's review of House Warming is here).
"House Warming (Intro)": What to do with an intro? It's usually a rather serious affair given that the start of an album foreshadows what's to come. I decided to ease the pressure and not approach it with the usual, expected earnestness; instead I went in the opposite direction and gave it an almost humorous touch. I'd just come back from an eleven-gig, three-week tour in Japan, going cross country four days in a row each week, dealing with language barriers and experiencing special moments with people while traveling (feeling like a baby at times, not being able to speak or read anything, conversations being lost in translation). So I came up with the idea of having a robotic voice repeat the phrase "House Music" with a Japanese accent and then programmed a classic electro beat on the 808 to contrast it with the vocal mantra. That combination turned it into something sweet, almost cute--my way of suggesting that House Music is often taken way too seriously these days.
"Nobody" feat. Eva Soul: This is the most lucky one on the recording. I'd made the track, a deep and slow, up-building house groove and instantly knew vocals would be perfect for it. I could almost hear them in my head while working on it and heard one particular voice as if it were already there: Eva Soul's. I contacted her right away as we'd worked together before (on my track "Feeling" for Drivetrain's Soiree Records label) and knew we'd be vibing. I found out that although she was in the middle of moving from Detroit to New York, she'd heard the track that night and was on board with it right away. But then we got stuck somehow: communication slowed, deadlines passed, she seemed to have disappeared. I figured she was settling into her new life in New York and was busy, and so time passed and I didn't hear from her at all. I carried on, finished the album (including that track as an instrumental version), and sent it to the mastering studio ready to be cut and pressed. But that night when I was in the studio, at four in the morning readying the final versions to be sent out and the record cut, I received an e-mail from her with the complete vocal acapellas, exactly as they appear on the finished track. It was such a magic moment, as just a few hours later it would have been too late to have included them. When I played the acapellas I knew they were perfect for the track, and once they were placed in the mix, I can't begin to describe the incredible feeling it brought me. I'm blessed it all came together the way it did.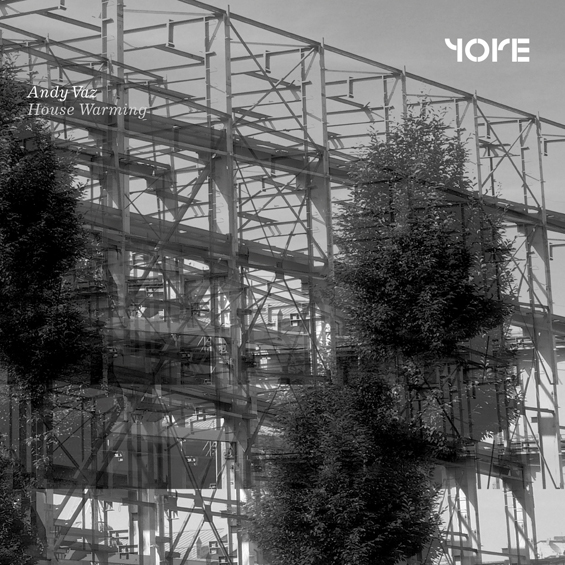 "House Warming": This is among my favourites on the album. It's something about the groove and how the snare is placed; everything on it has this raw but very rich feel. When we're talking about House Music, we're basically talking about Groove music. My initial focus was on the distorted snare and dirty drums; those were the elements I started with, as I originally planned the track to be very basic and stripped-down. A lot of the drums were tapped live on the Sequential Circuits Drum Tracks, which also gives it a human touch. But then as I continued on, I placed more elements, adding musical expression to it as well. The strings, the synth line--it almost has a jazzy touch, which really makes it feel complete for me.
"Oppidum Ubiorum": One of the album's most chilled tracks, almost a bit dark and sinister, yet still centered about the groove and deep at the same time. This one was another magic moment, as I created it in one night at some point but then totally forgot about it. But just as I was close to finishing the album, I re-discovered the track by accident while looking for something else. It took me a moment to even remember what it was and how and when I'd made it, but it hit me me straight in the face when I heard it again.
"Want U Back": This one is a personal affair, and when you look at the sample phrase it's pretty easy to figure out what was going on in my life at the time (and still is). It was an emotional time for me, and you can clearly hear it in the track. It's rough, angry, driving, and in total disharmony--a message I needed to let out. Isn't that what making music is all about?
"Smiling Guitars": Here's the story behind my favourite album track. Picture four in the morning, my man B.troit chilling and drinking at the studio. We're best mates, so that said, the tone gets rougher the later it gets and the more we're drinking and arguing about the music we're working on. It's all chaos: records are being played, beats programmed, things tried out, and we're all over the place. I'm working on drums on the Miami (Acidlap -808 clone, not the TR this time) and ask him to get an analogue effects unit from his studio next door. I'm slowly making progress on the beats and come up with a nice bass line on the 303 when he re-appears with an acoustic guitar instead of the unit. I'm not happy at all. I'm not a fan of guitars, especially in my music, and I keep telling him to put it away, that I don't want it in my studio and things get rough, I'm telling you. Naturally he doesn't listen to me, connects the mic, and starts playing over the track, and even though at first I'm really annoyed, I'm taken aback when his blues riff perfectly matches the 303 and turns the track into something really special. So after that there was peace, and we finished the track in two hours in total harmony. B.troit for president.
"Help Me (Interlude)": Here's the story: it's a driving 909 House track, very accessible, very playable, a '90s House dancefloor type thing. Nothing new, but on-point: six minutes, classic DJ-friendly build-up, it's all there, and then I thought, nah, this is way too easy. It would had been a perfect track for a House twelve-inch DJ Tool, but I thought, it's more fun teasing people with this rather than giving it to them. I shortened the track to under three minutes to remove the obvious DJ-friendliness and edited it down to an interlude to suggest what it might have been if it'd been presented in an original full version.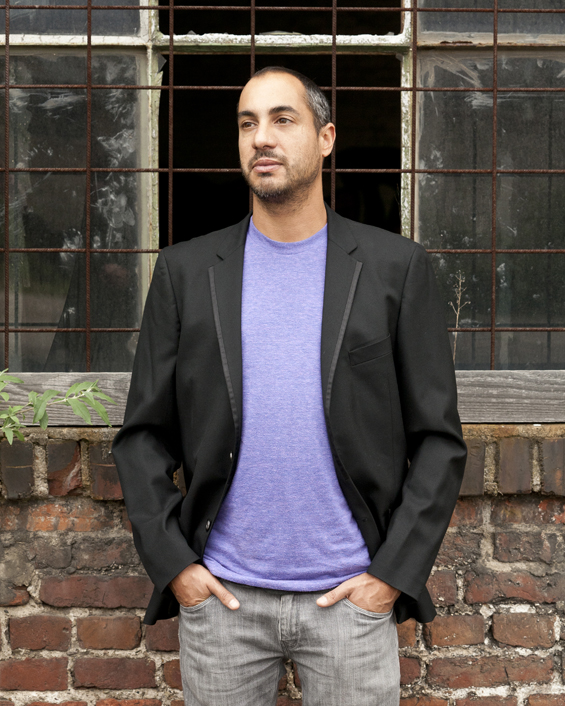 "Things & Strings" (feat. Niko Marks): Almost classic Detroit Techno (yet with a modern twist), which comes as no surprise because it's a collaboration with my man Niko Marks from Detroit, with whom I've worked frequently. He really gave it a strong Detroit feel by adding the strings and keys, and we knocked this out rather quickly. Definitely the most techy track on the album and definitely one for the floor. I'm blessed that our paths have crossed. He's highly inspirational, and working with him is easy and fun, which I'm sure can be heard in the track.
"Infinite Monkey Theorem": This is my first ever electro track, which I think turned out really nice. I did at least ten different beat patterns on the 808, changed it back and forth, and adjusted the music to the new beat structure every time I modified it. I had so many ideas about how to swing the beats in more than one particular direction but had to finally decide on one and chose the electro beat 'cause it works so well. I'll be playing this one during gigs for sure, as it'll be an unexpected move when mixed into a set. It was important to me to show many aspects of dance music on the album; I didn't want it to be House only as there are so many different things I listen to.
January 2016