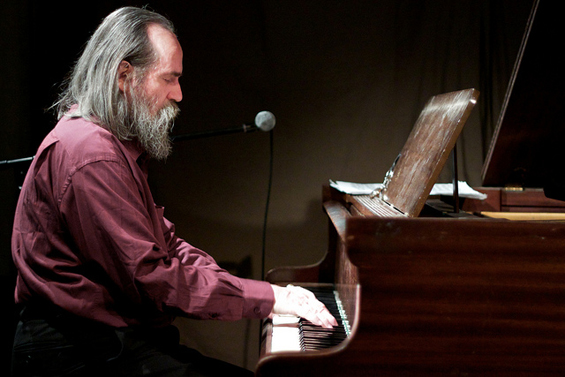 SPOTLIGHT 9: DADUB, GRAVEYARD TAPES, LUBOMYR MELNYK, SEBA, NADIA SIROTA
textura is delighted to profile five exceptional artists in its ninth Spotlight: Dadub, an electronic duo whose rewarding Stroboscopic Artefacts album, You Are Eternity, is well worth investigating (a sentiment that applies to pretty much everything the Italy-based label issues); Graveyard Tapes, also a duo but one that on its debut album Our Sound Is Our Wound melds Euan McMeeken's vocals and piano with Matthew Collings' electronics; Lubomyr Melnyk, the Continuous Music pianist whose new Erased Tapes album Corollaries was selected as an 'album of the month' in textura's February issue; Seba, a drum'n'bass producer and owner of the Secret Operations label, who has just released the superb artist album Identity; and Nadia Sirota, an innovative violist whose new Baroque release features works composed for her by Nico Muhly, Judd Greenstein, and Missy Mazzoli, among others. We sincerely thank all of the artists for contributing so generously to this month's article.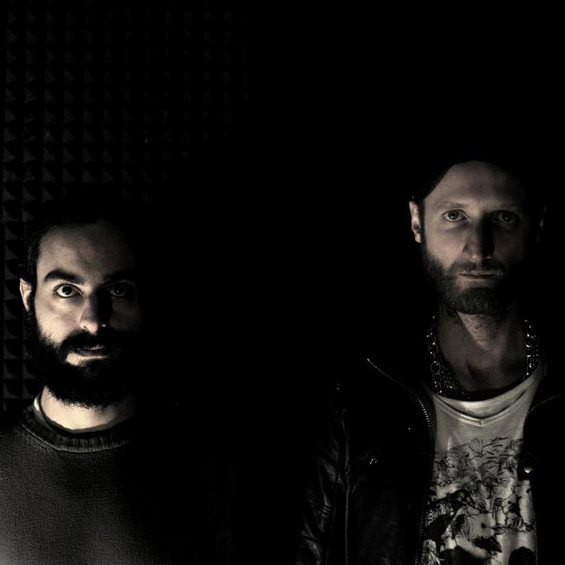 photo: Riccardo Malberti
DADUB
Who: Giovanni Conti: university degree in Communication Sciences, software and media designer, music producer, and mastering engineer; born in a small town in Tuscany, Italy, I've lived in Berlin for five years. Daniele Antezza: university degree in Economic Sciences, music producer, and mastering engineer; born in Matera, the deep south of Italy, I've lived in Berlin for three years.
What: Our music is a blend of IDM, techno, jungle beats, and cinematic atmospheres, leveraging on the legacy of dub music mixed with experimental sound design techniques. Being optimistic, I'd say our music is powerful and straight to the core, and is unaffected by trends and fashions; it tries to stand on its own legs and walk trough time and space, connecting traditions and canons that spans from the ancient times of tribal music to the modern digital era. Though obviously we use electronic and digital tools to produce music, we don't follow its associated trends and aesthetic as a genre; instead, we try to steer as far as possible from the digital music cliches.
We feel that limiting oneself to follow an already known path is an utterly dumb and self-defeating strategy for musicians. Music has its own rules, harmonies, and rhythms that are based on mathematical principles that inform life itself, and that's our focus, reference and inspiration. Cultural rules and stratification of taste and judgments of value based on commercial success: man, we really like to piss on those and find our own way of doing things, not only in music but in all the activities with which we get involved.
When: We are currently working on the album tour schedule, so stay tuned for more details!
Currently: Dadub's You Are Eternity album was released by Stroboscopic Artefacts on the 18th of February 2013. We are working out the details about some future releases, and already have some remixes in the pipeline that are going to be published in the next months.
Musical philosophy: We are working to evolve electronic music one step forward in the human path to understand and rediscover our origins, our present, and our future: art and music are spiritual gifts, ways of interacting with forms and energies that transcend our everyday life, entities that can expand our consciousness and make people evolve on a spiritual level, and as such I like to treat them, and our aesthetic and expressive power comes directly from that: it's something that comes from music itself, a reaction to the visions of power and beauty that music allows me to access when we compose and perform; these feelings resonate and direct us toward the development of a personal approach that is focused on soul and mind expansion.
We find that the DJs and performers working in dance clubs are more worried about sounding similar to each other than trying to pursue a strong aesthetic identity, a behaviour mostly driven by commercial intent, getting more gigs, getting more money, and feeling more successful. There is an obvious lack of courage and self-confidence that is totally detrimental to the evolution of music as a language and artistic expression, and vice-versa fits perfectly into the "get as much money as you can in the shortest time" mindset.
Influences and inspirations: Lee Scratch Perry, Pole, Congo Natty, Sandwell District, Scorn, Voodo music, and mostly the resonance of the eternal spirit.
Web site: DADUB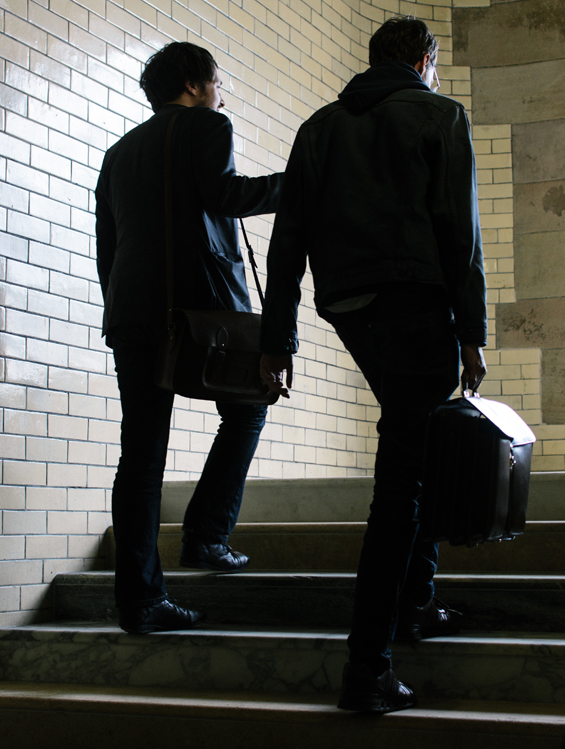 GRAVEYARD TAPES
Who: Matthew Collings, a composer and sound artist based in Edinburgh. I currently work at Edinburgh College of Art along with doing various freelance projects. Before coming to Scotland I lived in Iceland for six years recording under the moniker Sketches for Albinos. Euan McMeeken, a pianist/song-writer based in Edinburgh. I currently work with historic buildings by day and spend the rest of my time working on music in various guises: glacis, The Kays Lavelle and, of course, Graveyard Tapes. I also run mini50 records.
What: We try to create interesting stages for the songs to play out their individual dramas. The music is often very dark but always human, abstract but always within a song-like structure. We like to think we combine elements in an interesting and engaging way; we want you to prick you ears up and say, "What the hell is that...that almost shouldn't work but it does."
When: We're planning to do some live dates to co-incide with the release of the record. Matt would like to do these in a cave of some kind.
Currently: Matthew: I have a solo record out on Fluid Audio called Splintered Instruments that is a collision of broken instruments with violence, grace, and melody. I'm also developing an audio-visual project on algorithmic cinema Erik Parr, which involves a downloadable app, live performances, and gallery installations.
Euan: I released two EPs as glacis at the end of last year and am working on two full-length albums at the moment, one with drone artist Ed Hamilton that explores loss and the emotions associated with that, and the other is with my girlfriend Ali Millar and musician William Ryan Fritch. This record is a mix of music and writing with the aim to mimic the process of evolution, with everything yet nothing being lost, the original simply being transformed and added to, calling into question the idea of originality and ownership. The finished work hopes to explore the symbiosis of capture and loss, and the shifting relationship between meaning, interpretation, and translation along with the space between the intangible and tangible. Other than that I am working with other artists to get their music out through mini50 and in my spare time trying to complete The Kays Lavelle record. And, oh yes, Matthew and I have started work on the second Graveyard Tapes record.
Musical philosophy: Work with sound as a sculptural material: bend it, break it, re-form it. Try to make music which is unlike anything else, try to express what you actually think rather than what might be expected from you. Be bold with your ideas and push yourself constantly so you are slightly uncomfortable, and not repeating yourself.
Influences and inspirations: Matthew: Steve Reich, My Bloody Valentine, Sonic Youth, Autechre, Bedroom Community. Euan: Jeff Tweedy, Radiohead, Mark Linkous, Tom Waits, Raymond Carver, Charles Bukowski, and, though it might sound weird, Matthew Collings because since we've met he's pushed me as a musician constantly with the musical philosophy stated above.
Web site: GRAVEYARD TAPES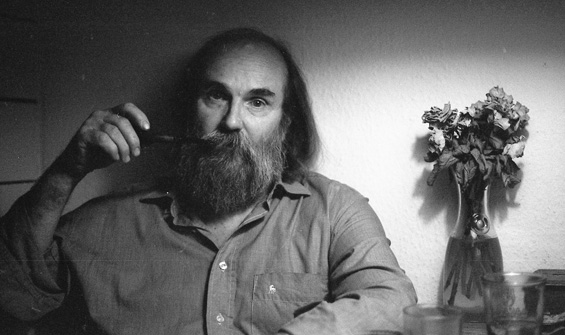 LUBOMYR MELNYK
Who: Lubomyr Melnyk, conservatory-trained pianist, Ukrainian, living in Sweden
What: I create Continuous Music, a new and unique form of piano music. It's very difficult to play and takes around thirty years to master. No concert pianist in the world, either dead or alive, is (or was) capable of meeting the technical challenges of this new music, but the music also sounds different from other piano music as it creates a constant unbroken flow of sounds and tonality. But probably the biggest difference in my music is the millions of touches it possesses, and the sheer speed of the brain involved in moving the fingers through time and space. The pianist is in another dimension where everything moves in slow motion, so slow that the world stands completely still, even though outside the notes are racing by at hyper-speed. It is this delicious "Standing Still In the Hurricane" that separates my piano work from others but probably the best thing that separates my piano music from the others is that it is physically a joy to play, it really is!
When: I'm projected tour to initiate the release of the new recording Corallaries on the Erased Tapes label.
Musical philosophy: Art and music should be beautiful. They should bring a sense of joy at being alive and a sense of marvel at the miracles of existence. Music should let us look deep into ourselves and into the universe. Music should bring us face to face with all that is divine.
Influences and inspirations: Well, the list is long! The most important of all is an unknown German composer from the 1930s and '40s, so unknown I can't even recall his name, but John Cage sent me to one of this guy's "disciples" in New York, ages ago and it changed my art by giving the walls of my cathedral a foundation upon which to stand. From there, I let my soul run free, but, honestly, even if my soul is of the West, my sun is of the East!
This is so strange, because no one really knows what I mean, because no one has taken the jetplane ride with me, but if they knew what it feels like to fly that way, they would never be satisfied with regular propeller travel any more, I mean it! I know that people can hear the difference, they just don't know that what they are hearing is a new class of motor!
web site: LUBOMYR MELNYK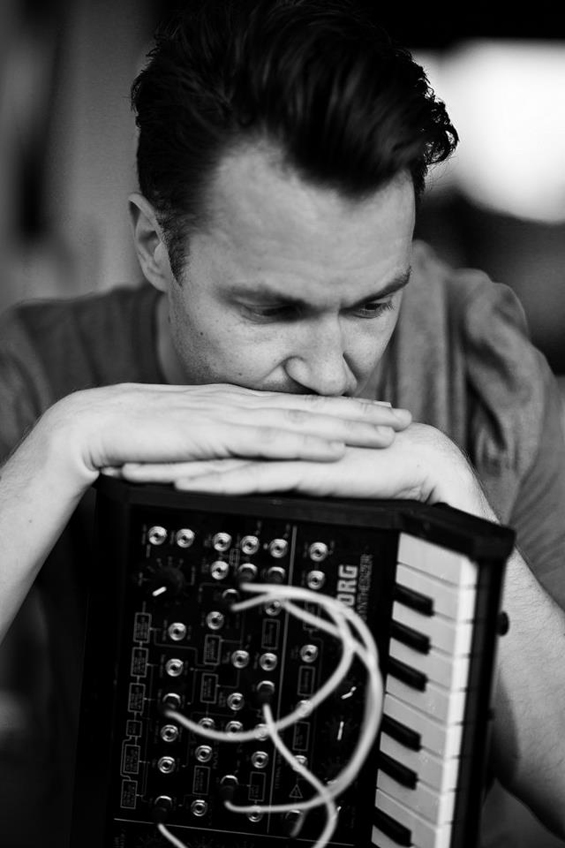 SEBA
Who: I'm Seba or Sebastian Ahrenberg. I live in Sweden on an island in the archipelago of Stockholm. It is the most beautiful landscape. I've grown up in this environment and truly enjoy living in nature rather in the hectic tempo of the city. I've been working professionaly with different genres of electronic music for almost two decades, although mainly with the genre drum'n'bass. I have no musical education even though I play most of the music myself rather than use samples. I am self-taught since I first fell in love with electronic music equipment. When I was nine years old, my dad bought a Roland Juno 60 synthesizer, and I was amazed with the possibilities of making sounds. I could spend hours and hours on headphones.
What: I produce drum'n'bass and have been doing so on various labels since 1995. Today I release my music on my own label Secret Operations. The fact that I live in Sweden separates me from the generic sound of drum'n'bass. I get influenced by listening to other styles of music, rather than listening to what's hot in the drum'n'bass scene. It pushes me forward. I love hearing music that I've never heard in drum'n'bass and try to include that in my productions. I've chosen to DJ instead of doing live performances, and when I do so I play 70-90% of my own music. Why? Because I get my bookings from people who like the music that I write and not because I'm a excellent DJ, so I play what they book me for.
When: I'm constantly touring. I have about two bookings per month in various places, but mostly Europe. I'm planning to do a USA tour in June/July 2013. You should also be able to catch me at Sun&Bass Festival 2013, where I've been performing for the last two years.
Currently: This year, I'm releasing an album on my own label. I've only released twelve-inch singles on my label before, so it's a big move for me. The album Identity took over a year to produce. The hardest part was to make all the tracks fit together. I think a lot of drum'n'bass albums sounds like a compilation of tracks, and I wanted the tracks on my album to have some kind of continuity. You should be able to listen to the album from the beginning to the end without having to skip a track. I'm pretty happy with the result.
Musical philosophy: To create something new, you have to break rules. However, breaking rules might result in chaos. I try to make music that sounds beautiful and that I can play for a crowd in a club. I'm quite versatile. I make tracks that are heavy and tracks that are laid-back.
Influences and inspirations: I like so many different styles of music and still discover new music everyday. One of the most mindblowing things I've experienced recently was seeing Steve Reich's Music for 18 Musicians at the Royal Music Hall in Stockholm. I get inspired by many other things, too—art, food, movies. It all contributes to how a certain state of mind translates to music.
Web site: SEBA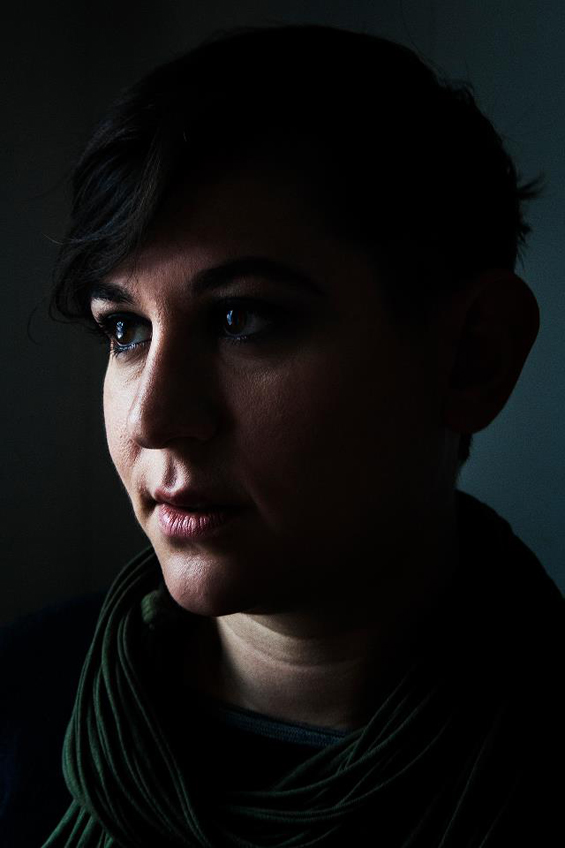 photo: Samantha West
NADIA SIROTA
Who: I'm Nadia Sirota, and I play the viola. I live in New York and have spent a lot of time recently recording in Iceland; I've got a big nasty crush on that country. I grew up along the east coast of the US as the kid of musician academic itinerants and moved to New York when I was seventeen to go to Juilliard for six years and acquire two degrees. I've lived in NYC since, though I'm moving progressively further south and east.
What: I don't write music at all, just interpret other people's ideas, which I think is the way that I am most useful. I am super-selfish in that I only play pieces that were written for me explicitly. I am very lucky to have friends who write brilliant music, and I love sharing that stuff with other people. I just made a new record called Baroque that is predominantly for multi-tracked viola and electronic textures and includes music by Judd Greenstein, Shara Worden (My Brightest Diamond), Missy Mazzoli, Nico Muhly, Paul Corley, and Daníel Bjarnason, who are all wonderful. I got to collaborate on the production with Paul Evans and Valgeir Sigurdsson, who make everything sound all jewelry-like and 3D.
When: I'm going on a little US tour with Valgeir Sigurdsson and we'll be playing stuff from the record as well as all of Valgeir's CD The Architecture of Loss. There's info about the tour at bedroomcommunity.net.
Currently: My album Baroque comes out in March on Bedroom Community and New Amsterdam. I also play in yMusic, which is a sextet that works both in concert music and with songwriters. We've released a record called Beautiful Mechanical.
Musical philosophy: I love live shows and mistakes and emotions and electronics that sound human.
Influences and inspirations: I grew up in a hyper-modern-leaning New Classical Music household and got buckets of like Arnold Schoenberg, Igor Stravinsky, and George Perle from a very young age (I think that made me super into intervals?) I love nasty, wide-vibrato romantic recordings from like the '30s and '40s, and I am obsessed with the violist Kim Kashkashian. I didn't really hear any non-classical stuff, and in fact feared synthesizers (I wasn't able to get through Neverending Story until last year) until late middle school, when I fell hard for Nine Inch Nails. In college I found Glass's Einstein on the Beach , and I went twice when it was at BAM this year. I love Meredith Monk, Moondog, and Thomas Ades, and Britten! Britten is so good.
Web site: NADIA SIROTA
March 2013