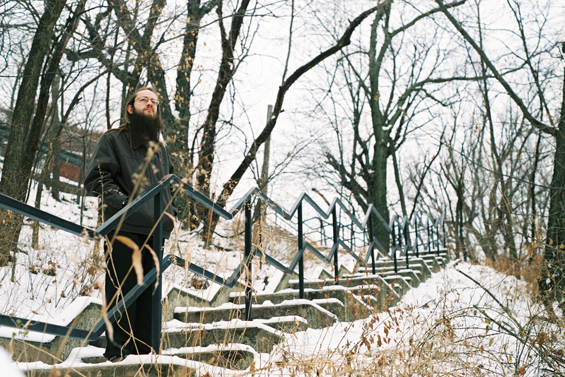 SPOTLIGHT VI: FROM THE MOUTH OF THE SUN, KINGBASTARD, PETRELS
textura's sixth Spotlight features From the Mouth of the Sun (a new collaborative venture between Aaron Martin and Dag Rosenqvist), Kingbastard (Chris Weeks), and Petrels (Oliver Barrett ), all of whom have superb new recordings covered in this month's issue: From the Mouth of the Sun's Woven Tide is reviewed here, Kingbastard's Lost Property is here, and Petrels' Haeligewielle here. As always, we thank the artists for taking the time to generously contribute to this month's spotlight article.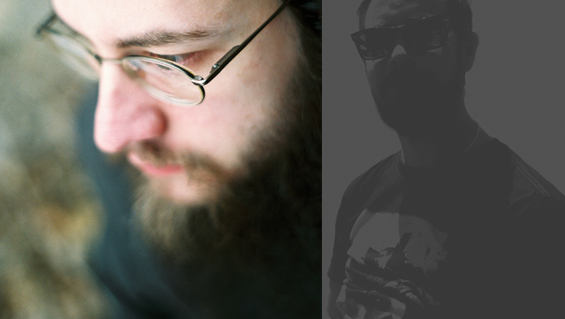 Aaron Martin, Dag Rosenqvist
FROM THE MOUTH OF THE SUN
Who: We are Dag Rosenqvist in Gothenburg, Sweden and Aaron Martin in Topeka, Kansas (USA), two musicians sitting in separate rooms, recording lots of instruments, and thinking about life. We first worked together on a piece called "Weight of Days" from the album The Black Sun Transmissions by Jasper TX, which had been Dag's main project up until that point. Aaron has recorded three albums for Preservation, one for Experimedia, and collaborated with a number of other musicians, including Machinefabriek, Part Timer, and Dawn Smithson as Winter's Day.
What: We make warm, slightly processed music with an aim to guide the listener to an inner feeling of thoughtful isolation. We use piano, guitar, cello, and voice among other instruments to achieve this.
When: One piece from our debut album Woven Tide is featured in a new Irish short documentary called Remember Me, My Ghost by Ross McDonnell and Carter Gunn. The rest of the score is by Aaron Martin. The short is now making its way around the festival circuit.
Currently: Woven Tide is now available on Experimedia (CD/LP/Digital). We hope to record more in the future and maybe even do some shows.
Musical philosophy: We don't have a strict musical philosophy, but we attempt to create music that is intimate and embraces the idea that two breathing bodies are creating something, rather than aiming for technical perfection.
Influences and inspirations: Water, snow, fallen leaves, Jacqueline du Pré, and the inevitable fact that human beings have a lifespan.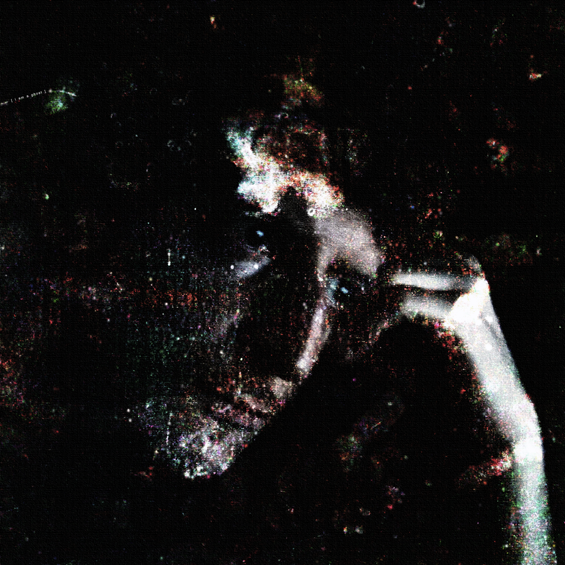 KINGBASTARD
Who: I'm Chris Weeks, originally from Hampshire/South of England, in the UK. I've lived in various places across the UK, including Buckinghamshire where I studied Art & Design, and in the North of England in Leeds, where I studied Electronics, Music & Media Technology, & Visual Communication at the University & College of Art & Design respectively. I'm currently situated in West Wales, the beautifully picturesque County of Pembrokeshire/Sir Benfro, which is a great source of inspiration.
What: I'm something of a genre-hopper. I produce a range of styles including electronic, alternative, IDM, ambient, acoustic, and glitch… I could go on, but if I were to generalize I would say I make Alternative Music. I like to think what separates my music from others is my attention to detail and ability to diversify. I try to make music that is accessible from the very first listen; however, I go to great lengths to create a depth of sound that only truly reveals itself in subsequent listens. I approach every album I make with a concept in mind and a wealth of ideas; I don't like an album to just be a collection of tracks. Making a record allows the artist an opportunity to tell a story; therefore having a strong narrative or underlying theme that ties everything together is essential for me. I try to apply this philosophy to every record I make. I also make everything myself, from scratch, no sample loops or presets. I play a range of instruments and try to utilize them all in the creation of my music.
When: The next big event for me is the release of my album Lost Property. Unfortunately I have no plans to take the record out live; logistically I wouldn't know where to begin!
Currently: Kingbastard and Lost Property are my current focus for the beginning of this year. 2011 was a busy and creative year for me, which has already spilled over into 2012. I not only released a few singles and EPs and wrote and recorded Lost Property under my Kingbastard moniker, but I also wrote, recorded and released an EP called Treefella, and wrote another EP and album of Black-Pop music, to be released later this year, under the name Myheadisaballoon.
Musical philosophy: Diversity, honesty, and integrity. (Try your hand at many different styles/genres/aspects within a creative medium, carve your own niche. Be true to yourself, write from experience, and never compromise).
Influences and inspirations: My surroundings, especially my current surroundings, have to be one of my biggest influences at this moment in time. I am constantly inspired whilst out walking and make a point of taking long walks everyday, where I listen to music & document sounds on my Dictaphone and ideas in my sketchbook. The late, great John Peel was also a big influence on my musical tastes. He taught me that it was okay to be diverse; you don't have to fit in. As for musical inspiration, like my taste in music, it's broad. There are albums I can pinpoint listening to at certain moments in time that most definitely changed the way I thought about music (e.g. Eels' Electro Shock Blues, Radiohead's OK Computer), but to say any are a direct influence on the music I make now would not necessarily be true. I would rather people listen to my music and make their opinions on who or what might have influenced it.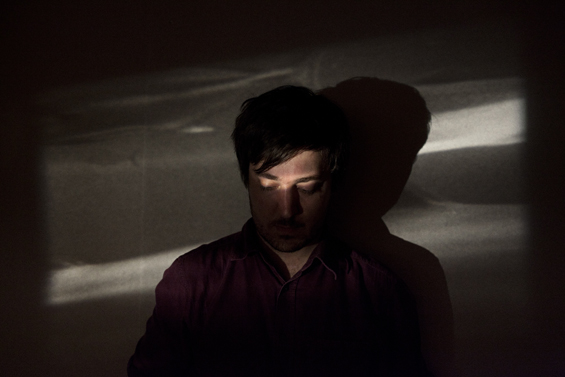 PETRELS
Who: I'm Oliver Barrett and grew up in the past-its-prime seaside town of Weston-super-Mare in Somerset before moving to London ten years ago where I studied a degree in sound art. Since then I've played in various different bands/projects—some of which are still ongoing—and put out my first album under the moniker of Petrels— Haeligewielle—last April.
What: My first instrument was/is the cello, and I've been using this as a basis to combine my interest in classical music with electronics/synthesised instruments and improv/noise. I'm interested in telling stories, contrasting different elements and approaches and in the tensions you can create by placing sounds together that might initially seem opposed—with Haeligewielle I focused quite a bit on trying to make the acoustic instruments sound as synthesized as possible and visa-versa, for example. Mainly I'm constantly striving to create something all-encompassing and immersive that I can lose myself in.
Currently: Denovali Records have just re-released the first Petrels album, Haeligewielle, and a two-track EP, All Things in Common (which came out as short-run CD and tape releases last year on Tartaruga Records and Patient Sounds, respectively). They're both available on vinyl for the first time, which is pretty exciting. I'm currently working on a second album as well as a longer-form piece that I'm unsure what will happen with; hopefully, I'll have both finished and released later in the year with any luck. In the meantime, I'm looking forward to playing some more gigs around Europe, including a tour with The Samuel Jackson Five in April.
Musical philosophy: I think my musical philosophy might be best summed up as doing my best not to have one. This is probably just to do with how I work, but I feel like once you fully understand what you're doing it's the first step towards killing it. So at the moment I just try to go with wherever my head takes me—depending on what I'm reading, watching, listening to, etc.
Influences and inspirations: This list could go on for pages and pages but here're a few that are maybe more Petrels-specific (in no particular order): Vaughan Williams, Apichatpong Weerasethakul, Todd Dockstader, Lau Nau, Ernst Reijseger, Tsai Ming-Liang, Belong, BusRatch, Arthur Russell, Angela Carter, Kuupuu, Vibracathedral Orchestra, John Carpenter, Markus Popp, William Vollmann, travelling, walking, eating, listening.
February 2012