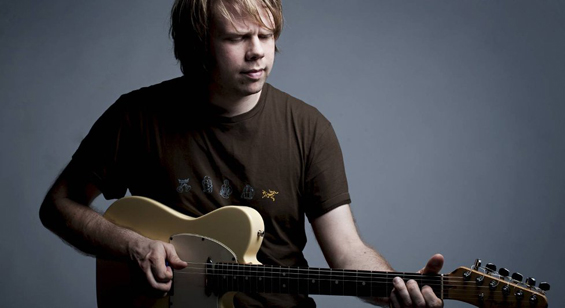 SPOTLIGHT 14: HAMMOCK / SEAN MCCANN / NICOLE MITCHELL / STEIN URHEIM
textura is thrilled to feature the following artists in its fourteenth Spotlight: Hammock, Sean McCann, Nicole Mitchell, and Stein Urheim, all of whom have recently issued superb albums: Hammock's Oblivion Hymns, Maxwell August Croy and Sean McCann's "I", Nicole Mitchell's Black Earth Ensemble's Intergalactic Beings, and Stein Urheim's Stein Urheim. We sincerely thank and are indebted to the artists for taking time to contribute to this month's article.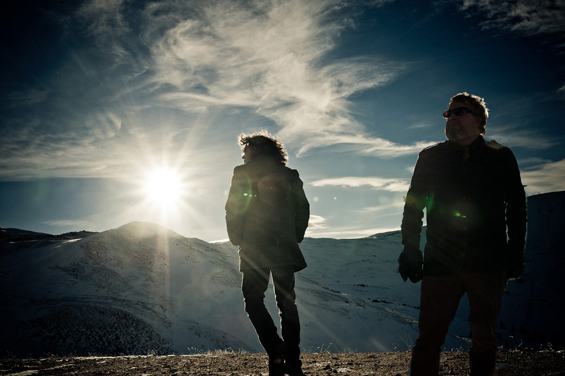 photo: Thomas Petillo
HAMMOCK
Who: Marc Byrd (MB), musician. I attended a small college in Arkansas but my hunger for knowledge and intellectual curiosity really came alive when I met a guy named Chuck Dodson. He's ten years my elder and introduced me to a world of books, challenging conversation, and, as a result, critical thinking. Now my wife, Christine, patiently lives with piles of books… so many books. Good thing she's also a reader. I grew up in El Dorado, Arkansas, a small town in the deep south. I lived in Hot Springs, Arkansas for a few years and now live in Nashville, Tennessee with Christine, our cat Pixie, and our dog Bella (who we named before those ridiculous Twilight movies were released).
Andrew Thompson (AT), musician. I attended VCU for art and then MTSU for their RIM (Recording Industry Management) program. Born in Manchester, Tennessee (home of Bonaroo), I grew up on a farm in a small, unincorporated town called Raus, Tennessee and currently reside in Nashville, Tennessee.
What: (AT) We refer to Hammock as "stargazer" music, wherein reside elements of ambience, post-rock, classical, shoegaze, and electronic. Hammock was created to allow each of us a way to write and create with complete freedom. It has always been experimental as well as cathartic for us. It's been amazing to be able to touch people so deeply with Hammock, as it acts as a form of therapy for us as well.
(MB) I hate genres. We didn't really know the term "post rock" when we started Hammock and that was a good thing. I think what makes us different from others who also create this style of music is that we can release a bombastic record like Departure Songs (it's bombastic for us) but also records like Oblivion Hymns and Maybe They Will Sing For Us Tomorrow. They're all different records but still maintain a signature sound that sounds like us. Like Andrew said, we've always maintained total freedom when working on Hammock's music and as a result the music nourishes us. We're not trying to reinvent music… we just want to create what we enjoy.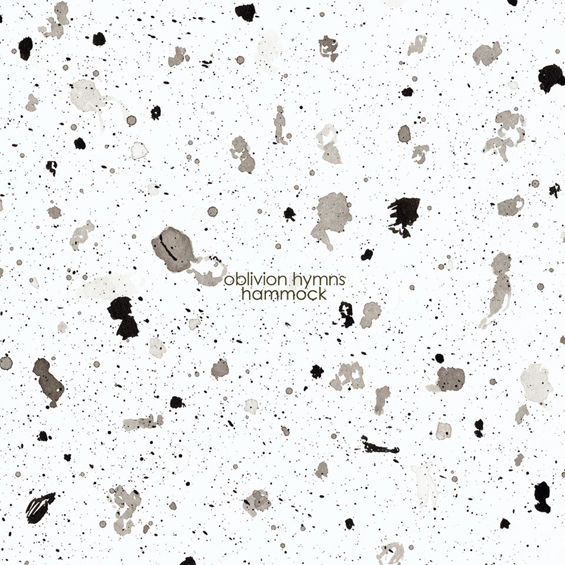 artwork: Amy Pleasant
Currently: (AT) Currently, our newest release Oblivion Hymns is being promoted. The Sleepover Series Volume 1 is being re-released with new artwork and also with the same number of tracks as the original release. We're currently about to start mixing tracks for Sleepover Series Vol. 2 with Taylor Deupree. We've been working on some songs with Mathew Perryman Jones of late and have some soundtrack scoring that we'll be writing later this year.
(MB) Of course the next Hammock full-length is always in the works.
Musical philosophy: (MB) Music can be taken for granted or cherished. I have a hard time with the phrase, "It's just music." It's been so much more for me. I still try to look at it with new eyes and listen with new ears. Stepping back from it I'm reminded that a particular piece of wordless, organized sound can enter into my ears and cause me to have a physical reaction. My chest can hurt and my eyes can fill with tears. I revere music. It's been a rescue for me more times than I could ever recall.
(AT) We both listen to a lot of different styles of music. It's important to hear with "big ears," and I think that keeps us open to all kinds of influences and perspectives. It certainly has allowed us to explore areas creatively that we might have been unfamiliar with or unaccustomed to. It also pushes us to become better writers, better musicians, and hopefully better human beings in the end.
Influential figures, works, and events: (AT) I would have to say that meeting my college roommate at VCU, Donny, has had a lasting influence on me. He is basically and always has been a musicologist and exposed me to many of the artists that still influence me today. We formed a band and, within that context, those in the band taught each other how to play. It was an invaluable learning experience for all of us. The seeds for that unquenchable thirst for music that Marc and I share were sown then.
(MB) So many musicians and bands, poems, books, and films… If I had to narrow it down to one musical area, I would say that it was my introduction to alternate tunings. Discovering new tunings can open a space in me creatively, especially if I'm feeling stuck. But mostly it's life and what comes from just being alive and living as a human being. Loss/Grief, Beauty/Joy… "The whole catastrophe." It can seem like an overwhelming mystery that can simultaneously crush and elevate. When I'm really paying attention I can see how much there is to unpack and reflect upon. I think the music Andrew and I make together is our way of expressing this experience…
Web site: HAMMOCK
SEAN MCCANN
Who: Sean McCann. I was raised in the beach town of Goleta, California, then moved to the Sunset District of San Francisco for a few years while attending college. I now reside in Pasadena, California. I work a day job and from time to time operate a record label called Recital, record sounds, and compose music.
What: I create post-production-oriented sound works; however, I have begun writing more formal compositions for performance. While I rely on time as a deciding factor, I yearn to become more instinctual.
Currently: The most recent release would be my collaborative LP with Maxwell August Croy entitled "I." Upcoming titles include Ten Impressions, a collection of older ambient works on the Root Strata label, along with a follow-up collaborative album with Matthew Sullivan.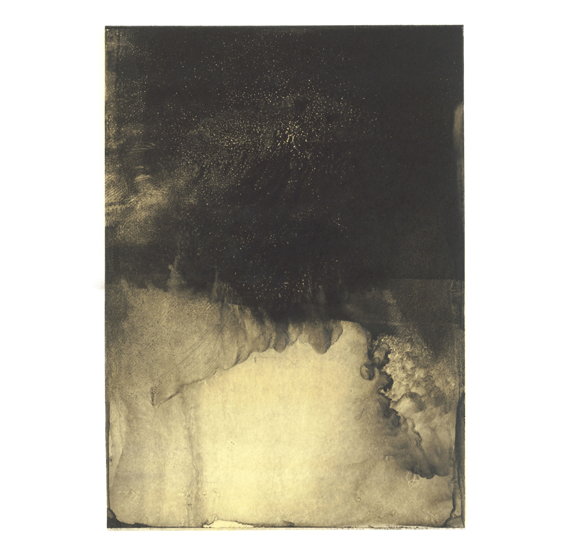 Musical philosophy: Great music falls under two categories for me:
1) Music that amplifies the mysteries and sensations of life.
2) Music that works environmentally, like a fixture in a room. Likewise, music that accompanies a certain task or situation perfectly. For example, an old Ben Webster record fits well with making espresso in the morning.
Influential figures, works, and events: Over the past year I have taken a keen interest in the history of Mount Everest. I feel examining any one thing in great detail illuminates a reflection of much more.
Web site: RECITAL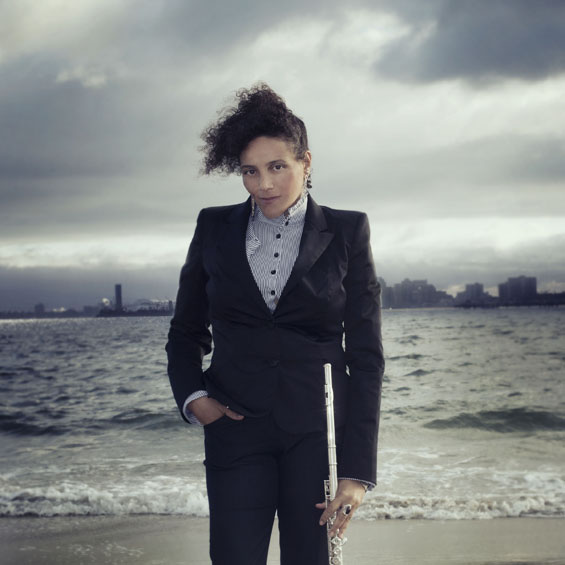 NICOLE MITCHELL
Who: Nicole Margaret Mitchell, a creative flutist/composer/artist from the cultural influences of Chicago, Syracuse, Orange County and New Age black parents who drank the MLK kool aid that had them believe they could dream and carve a new life beyond the societal limitations they grew up in. After a few decades developing my art in Chicago, I'm now living in LA. I'm a professor of music in an expansively minded M.F.A. program called "Integrated Composition, Improvisation and Technology" at University of California, Irvine.
What: My music is an extension of African American culture, I like to say, from the experimental side and inspired by the mentorship and inspiration of AACM musicians, including Roscoe Mitchell, George Lewis, Anthony Braxton, Ed Wilkerson, Arveeeayl Ra, Fred Anderson, Maia, and many others. Unlike some of my counterparts, I embrace the jazz legacy as a part of my identity. I love a challenge and am liberated by the idea of endless possibilities. Music can be its own world. In sound, we are free to design our own reality.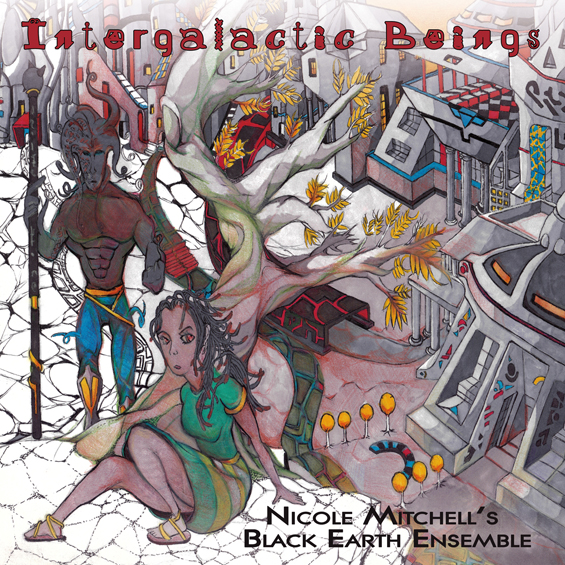 Currently: I'm excited that the new Chicago label, FPE (For Practically Everyone), has just released my second expression of sci-fi music inspired by Octavia Butler's Xenogenesis Trilogy titled Intergalactic Beings on LP and CD. It's from the live performance by my longest running group, Black Earth Ensemble, at the Museum of Contemporary Art in Chicago. It features MankweNdosi on vocals, Tomeka Reid on cello, Renee Baker violin, David Boykin on bass clarinet and tenor sax, David Young on trumpet, Jeff Parker in guitar, Joshua Abrams on bass, Arveeayl Ra and percussion, and Marcus Evans on drumset.
Also this summer, Rogue Art will be releasing my second album with Sonic Projections called The Secret Escapades of Velvet Anderson, a tribute to the great Chicago mentor and saxophone legend Fred Anderson. Craig Taborn tears it up on this recording, and he, I, David Boykin (saxophonist), and Chad Taylor (drums) are looking forward to premiering this music in New York in June at the Vision Festival (June 14th).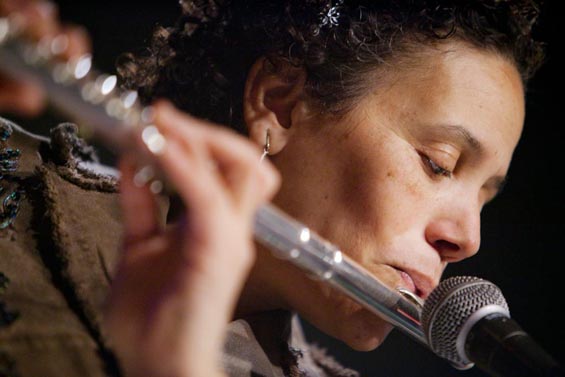 Musical philosophy: I believe that music has the power to transform, to heal, to shake up our ideas. Music can be a road towards self-actualization, where one is forced to face things we're not comfortable with but things we need to face in order to grow. Music is also a refuge, where we can create with freedom to be ourselves, and where we can store ideas that are ours forever. And if we choose to share those ideas, we can touch people and spread love. Music is a vehicle to learn about the universe, to learn about ourselves and to have positive relationships with others on many levels. It's a beautiful thing.
Influential figures, works, and events: The Earth and creation are my number one influence. People that have had a big influence on me include: my mother, who showed me how to go beyond the expected and taught me the concept of endless possibilities; the AACM as an organization has showed me the power of working collectively and how collective imagination and effort can transform the world. Musicians within the AACM have been great mentors and examples, such as Muhal Richard Abrams, George Lewis, Henry Threadgill, Anthony Braxton, and Roscoe Mitchell. Newer AACM members have been great inspirations also, including Renee Baker, Tomeka Reid, Dee Alexander, and Mike Reed. Other amazing artists who have inspired me include Hamid Drake, David Boykin, Maia, Jen Shyu, Craig Taborn, Steve Coleman, Tyshaun Sorey, Fay Victor, Kaija Saariaho, Mendi and Keith Obadike, Vijay Iyerand, and so many, many more! There's no way to list them all.
Web site: NICOLE MITCHELL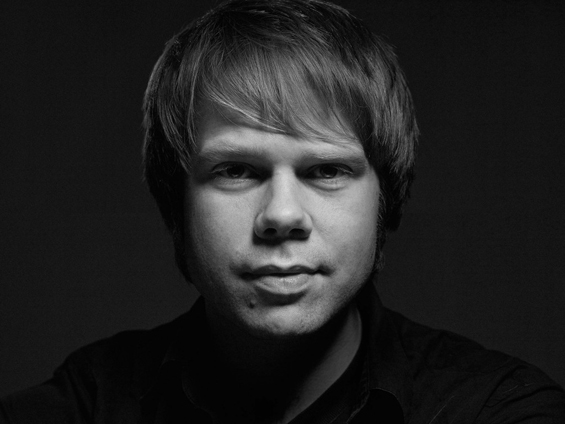 STEIN URHEIM
Who: Stein Urheim, guitarist and freelance-musician who grew up playing in the blues and jazz circuit in Bergen, Norway in my teens and led a rock band in my early twenties. After about ten years as a freelance musician, I studied for three years at the Grieg Academy while playing gigs on the side. At that time I grew more and more interested in improvised, experimental, and contemporary music and folk music from all around the world. I also started travelling a lot, to the US, South-America, Europe, and I almost moved to Canada where I spent a lot of time. Later I took trips to India and China and stayed for periods in Berlin. I still have Bergen as a base but will be living in Berlin again this fall.
What: It's very eclectic, with all kinds of styles mixed and played the way I hear them. I use different acoustic string instruments more common to folk music and blend them with electric guitars, effects and electronics. On the two last solo albums on Hubro, the tunes have been set up in a sort of suite-like form, a little bit like Don Cherry's mid-'60s albums. I don't know where that came from; I just started playing them that way.
Currently: Except for my own new album and concerts, we're just starting work on new material for a duo project with singer Mari Kvien Brunvoll. We've already released two albums on Jazzland Recordings, so this one will be the third. I will also be a part of a new work by Orlando Gough, commissioned for the Bergen International Festival in May and featuring the Bergen Philharmonic Orchestra, violinist Nils Økland, and singers from five different countries, among others. I've also lately been working on this free-improv workshop-project for kids, a kind of "harmolodic kids"-styled tribute to Ornette Coleman where we mix Ornette's music with children's songs and improvisation, and the kids participate with instruments, singing, and dancing.
Musical philosophy: I like to stay open-minded (both musically and elsewhere), to let there be room for different approaches, learn new ways of making and listening to music, and just get better at playing my instruments.
Influential figures, works, and events: I discovered Ornette Coleman and his amazing world of music (and the musicians he worked with) in my mid-twenties. I also got to see him live a couple of times (close to 80), which was great. In recent years I've discovered a number of composers I like a lot, among them Lou Harrison, Harry Partch, Eivind Groven, Bjørn Fongaard, and Terry Riley, that explore microtonality and non-tempered ways of making music; I find their music inspiring and wonderful. I grew up with my parents' record collection as a kid, which had The Stones, The Beatles, Kate & Anna McGarrigle, Dylan, Ry Cooder, and Greek folk music, among other great stuff which still influences me. Also my early blues discoveries, figures like John Lee Hooker, Mississippi John Hurt, Skip James and so on, are still important, and Norwegian folk music and the Chinese qin-tradition have many treasures I like a lot.
Web site: STEIN URHEIM
May 2014