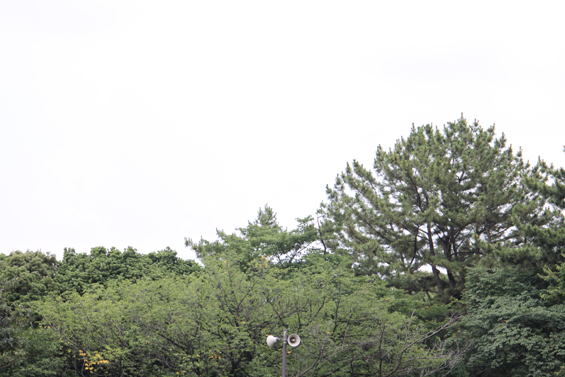 STARKE: TOP 10 ALBUMS WE'VE ENJOYED THE MOST IN 2009
Starke, the Tokyo-based electro-acoustic group featuring Shunichiro Fujimoto (aka Fjordne) and Yushi Mori, combine their respective talents on their recent debut album A Letter From Yesterday. While Fujimoto brings his distinctive sonic signature (acoustic guitar, acoustic and electric piano, found sounds, programming) to the group's material, Yushi Mori's drums, percussion, and keyboards give Starke's sound a harder edge. Together, the two bring a broad range of stylistic interests to their work, as evidenced by the differences in the album's songs (moments of trip-hop, folktronica, jazz, and ambient variously appear). Of course, the selections in the list below attest to that range too in the most obvious and direct way, with Fujimoto gravitating towards jazz and post-rock in his selections and Mori opting for prog and fusion in his. We thank Fujimoto and Mori for taking time to share with us their choice of ten inspiring albums from whose wells they repeatedly drank this year.
Shunichiro Fujimoto: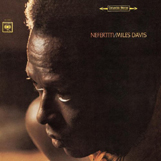 1. Miles Davis: Nefertiti (Columbia, 1968)
This is an album that never fails to surprise me no matter how many times I listen to it. The compositions by Wayne Shorter are so mysterious and fascinating, and when Miles's sparse trumpet playing adds to the composition's magic, there is nothing comparable. The title track in particular has always fascinated me. Although there are no fancy ad-libs in this track, the melody is strong enough to keep the magic happening.
2. Thelonious Monk: Alone in San Francisco (OJC, 1959)
Thelonious Monk's playing always amazes me because of its wit and humour. I really think his playing style sounds best when he performs solo. I like the way he carefully chooses the notes that he plays and the space that he leaves for the listeners to think about. I especially like his ballad compositions, such as "Ruby, My Dear." A lot of jazz ballads by other musicians tend to be too smooth and melodic for me but Monk's compositions and playing leave space for the listeners to stop and listen carefully to what is happening.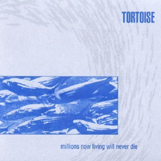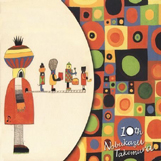 3. Tortoise: Millions Now Living Will Never Die (Thrill Jockey, 1996)
I heard this album when I was looking for music that could just be music itself. When I heard the track, "Djed," I thought that this was the music I was looking for. A lot of the tracks are long but they justify their length. Also, I love the sound of the instruments and how each sound is treated. Everything has a warm and analogue sound that feels nice on your ears.
4. Nobukazu Takemura: 10th (Thrill Jockey, 2003)
I love all of his albums, but this is one that I listen to quite often. His use of melody and harmony is different from what many electronic artists use. The unprocessed basic sounds he uses and the complicated harmonies create a unique atmosphere that's like no one else. Although the melodies and harmony are complicated, he makes the sounds really pop, something that goes for all of the albums he's made.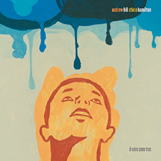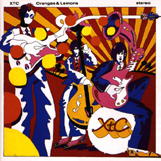 5. Andrew Hill: Dreams Come True (Joyous Shout, 1993)
This is an album that I've recently been listening to a lot. I've always been fascinated by Hill's mysterious compositions. In this album, he plays with drummer Chico Hamilton. Without a bassist, Hill's unpredictable lines are set free and that gives the album such a free atmosphere. I like how the music never goes totally 'free.' He keeps the music 'constructed' to a certain point, and that is what makes this album special to me.
Yushi Mori:
6. XTC: Oranges & Lemons (Virgin, 1989)
My musical life can all be blamed on XTC as I am trapped in music as a result of the group's works. Almost all of music's delights that I can imagine are in XTC's music: unusual rhythms and chords, beautiful melodies—they all challenge the traditions established by The Beatles or other pioneers, and that impresses me deeply. Oranges & Lemons is a mighty work where their popular and crooke styles miraculously mesh. Pat Mastelotto, who later joined King Crimson, plays on this album, and I love his playing style.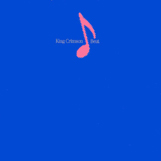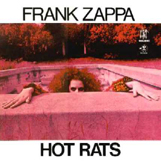 7. King Crimson: Beat (E.G. Records, 1982)
Pat Mastelotto does not play drums on this album (he joined King Crimson later); instead, the drummer is the great Bill Bruford (one-time Yes drummer). This version of King Crimson offers a rare fusion of pop and radicalism. Voices are used in the tracks as instruments. On the album, Bruford plays eight-note patterns behind Robert Fripp's guitar gamelans. I like Bruford's drumming as much as Japan drummer Steve Jansen's. I regard Beat as the hardest album in the field of techno-pop, and I get goose-bumps when I watch live videos of this period.
8. Frank Zappa: Hot Rats (Bizarre / Reprise, 1969)
Zappa released a huge number of albums, so it is tough to ahold of all of them. I like this album because it's easier to listen to than some others of his plus it's well-balanced. It reminds me of Maurice Sendak's Where the Wild Things Are because the wild things are ferocious. Both contain humor, too. This is a brisk one of his works. Ron Selico's swinging drumming on "Peaches en Regalia" is one of the greatest musical moments ever.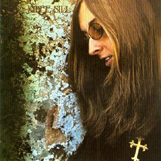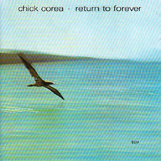 9. Judee Sill: Judee Sill (Asylum, 1971)
If there's a thing that I really want to get to and can't reach, this album is it. Like Andy Partridge writes on the liner notes, she is stellar, not earthbound. Although I think this is so because of her young death, the music proves it. Her music reminds me that music is shapeless. Her music is like a blast of wind, even though the singer-songwriter style often makes me tired. Sometimes her music is said to be religious and, in fact, the lyrics do contain religious meanings. I think it is just the conclusion she reached in her quest to make beautiful music.
10. Chick Corea: Return to Forever (ECM, 1972)
So many people have cited this album as favourite, so no explanation by me is necessary. Even for people who listen to three-minute pop songs, the twenty-four-minute track "Sometimes Ago / La Fiesta" never lets you skip one second of it. I'm always blown away after I listen to this piece, and I like all the tracks on this album.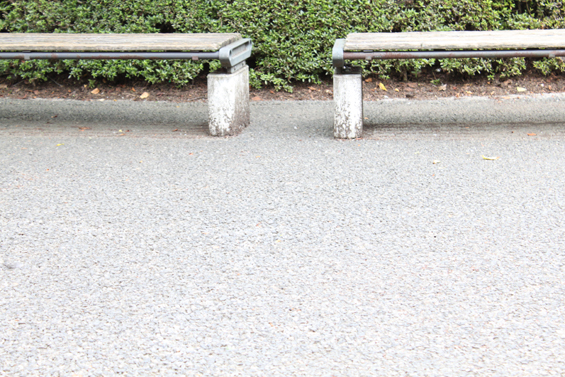 December 2009