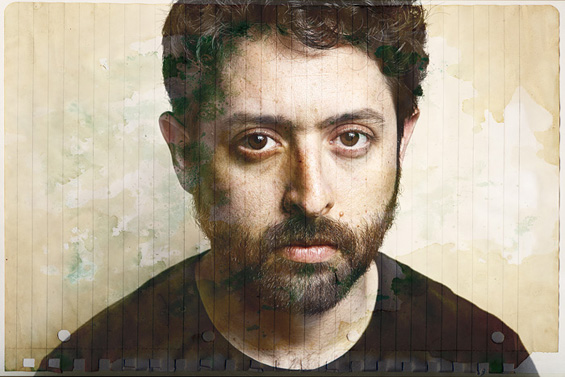 photo: Noa Mager
Yair Yona's Top Ten Favourite Recordings
As a teenager, Israeli-born Yair Yona dedicated himself to learning to play bass guitar, but when he moved to London to study audio engineering, he discovered British folk music and Bert Jansch. That exposure prompted a switch to acoustic guitar as well as subsequent immersions in the music of John Fahey and Robbie Basho. In 2009, Yona released his solo debut album Remember (initially on Anova Music and reissued on Strange Attractors in 2010) and has just recently followed it up with the superb World Behind Curtains (Strange Attractors) (reviewed here). The now Tel Aviv-based Yona also co-runs the avant-garde OutNow Recordings label with two fellow musicians, saxophonist Yoni Kretzmer and acoustic guitarist Ido Bukelman. Speaking about the top 10 list he so generously composed for textura, Yona says, "These are just a few of the milestones that shaped my musical world to be what it is today. I owe a lot to each of the bands and artists listed here. Thank you."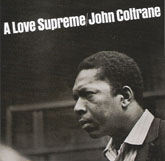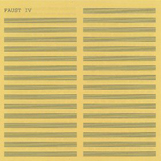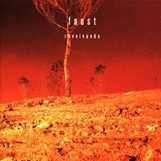 1. John Coltrane: A Love Supreme
A Love Supreme was a life-saving album for me. I was living in London at the time, was totally alone, and had no job; I was in a lousy flat, it was winter, and I felt miserable and lonely. After three weeks in London, I was told that one of my best friends, who was like a brother to me, had died. This totally shook my world, and I became a zombie for a couple of months. My healing was through music, and it was Coltrane's A Love Supreme, with his personal story, that inspired me and pulled me back to life. It helped me understand and appreciate what I had in life and altogether saved me from myself. We can be our worst enemies.
2. Faust: Faust 4 and Ravivvando
There are times in life where I'm convinced that Faust is the best band ever. These two records are amongst my favourite Faust albums, and though one is a classic and one is often overlooked, they are both masterpieces of cut-and-paste work, of freedom within the creation of colours and ideas. Two amazing albums. I'm excited to write about them.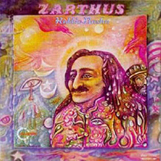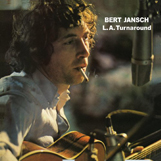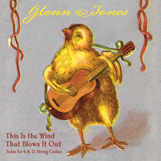 3. Robbie Basho: Zarthus
Listening to this album for the first time was one of those moments in time where you immediately stop everything you do and are so hypnotized by the music you lack the ability to move. I'd never heard Robbie's music prior to this record, which is totally rare and never recommended as the place to start with his music. This is Robbie's 'Persian' record, you might say, with its incredible compositions, soulful singing and playing, and Robbie's most beautiful song of all—"Khalil Gibran."
4. Bert Jansch: LA Turnaround
Bert Jansch was the reason I almost got rid of my bass guitar, just so I could buy an amazing acoustic guitar and practice "How to become Bert Jansch." Listening to his debut 1965 album was a life-changing event for me (I also wrote about it here). LA Turnaround, released nine years later, is my favourite Jansch album because the songs are so beautiful and the production is just right, with all of its lapsteel guitars and beautiful acoustic guitar sounds and Bert's soulful singing. And, because it features my favorite love song of all time—"Fresh As a Sweet Sunday Morning."
5. Glenn Jones: This Is The Wind That Blows It Out
I was losing patience with myself as a songwriter. It didn't feel right, I felt that I wasn't authentic and that nothing was working. Then I accidently heard this record, which is pretty much responsible for the fact that I'm doing solo instrumental music today—it made me realize how much you can say without words. Glenn's playing is inspiring, and he's my favourite guitarist of them all.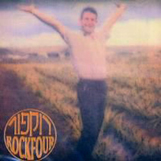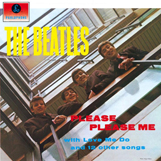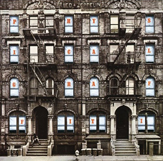 6. Rockfour: The Man Who Saw It All
Rockfour is a psychedelic rock band from Israel. This album was released in 1994, a masterpiece. Beautiful music, production and sounds. I listened to this album over and over and over, and as a starting bass player, this album was a great practice for me and a brilliant showcase of melodic and groovy bass lines (played by the master Marc Lazare). "The Man" is considered a milestone in Israeli rock. You should listen to it, even if you can't speak Hebrew.
7. The Beatles: Please Please Me
Well, I was fifteen when I accidently watched episode one of The Beatles' Anthology series. The immediate effect it had on me is the same as it had on the boys and girls who watched them for the first time on Ed Sullivan's show. Wow. I rushed to the record store, bought the first album, and week after week, went and bought their albums following the Anthology episode of the week. They were stuck in my head for four years. They taught me bass guitar, chord structures, and harmony, and that rock'n'roll is good for the soul. Amen for that.
8. Led Zeppelin: (any album)
They are my favourite band of all time. I can't pick one album and can't say anything clever about them. It's Zeppelin, after all.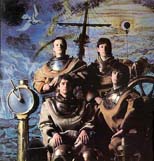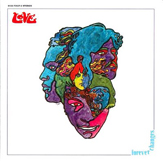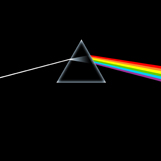 9. XTC: Black Sea and English Settlement
Like any good old Beatles fan, I'm an XTC looney. As a friend told me once, "In a world of justice, XTC would be even bigger then the Beatles." I don't know about that, but the perfect songwriting of Andy Partridge and Colin Moulding puts XTC in a very good place next to the Fab Four, no doubt.
10. Love: Forever Changes
Well, ten years ago I tattooed this album's artwork on my back, and I'm perfectly happy about it until today. Like in Zep's case, no need to explain.
11. Pink Floyd: Dark Side Of The Moon
It's the eleventh pick, and it may paint me in cliché colors, but what do I care. It's brilliant, perfect, and overall amazing – shut up.
March 2012