2013 ARTISTS' PICKS
As we've done in the past, we asked artists whose works appeared in the last issue's 2013 TOP 10s & 20s feature to select their favourite recordings released in 2013 (or before) and perhaps also say a few words about what made them special. We thank them for taking a few moments at this especially busy time of year to share their picks with textura's readers. Here's what they said:
Chantal Acda • David Åhlén • Arborea • Caleb Burhans • bvdub • Cakewalk • Causa Sui • Elektroguzzi • Eluvium • Graveyard Tapes • Mary Halvorson • Bruno Heinen • Julia Kent • The Knells • A Little Orchestra • Lullatone • James McVinnie • Orange Yellow Red • 17 Pygmies • Kate Simko • Liam Singer • Talvihorros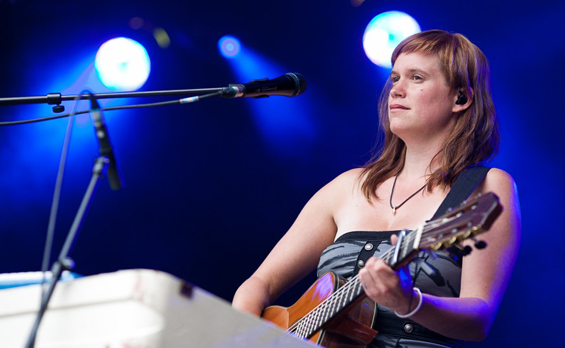 Chantal Acda (#3 album: Let Your Hands Be My Guide, Gizeh)
I really loved the new Sam Amidon release Bright Sunny South, which is built around old folksongs. The way he sings the songs, in freedom and as intimate as wild, really touched me. He also worked with Shahzad Ismaily, an amazing person I also worked with on my record and who opened my soul to a new world and a new life, to be honest. Sam experimented with old folk traditons and jazz musicians—a really stunning combination. I also saw them play live in Brussels. The freedom and joy of playing were just mindblowing. This concert made me laugh out loud, cry, smile, and made me feel at home. And that almost never happens with me.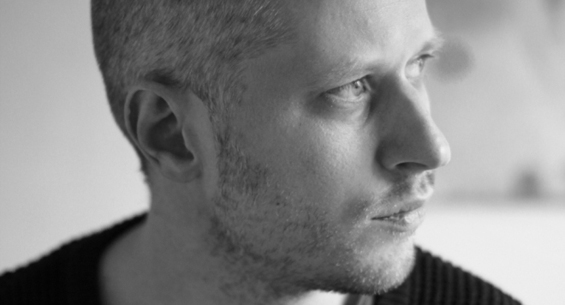 David Åhlén (#1 EPs / singles / 12-inch discs / mini-albums: Selah, Mishkan)
I Break Horses: "Denial" and "Faith" (singles) (Bella Union, 2013)
My friend Maria creates a hybrid of melodic shoegazer and electronic pop, much like My Bloody Valentine-meets-The Knife. Beautiful and intense. Strong melodies on amazing soundscapes. Discover her now; next year she'll conquer the world.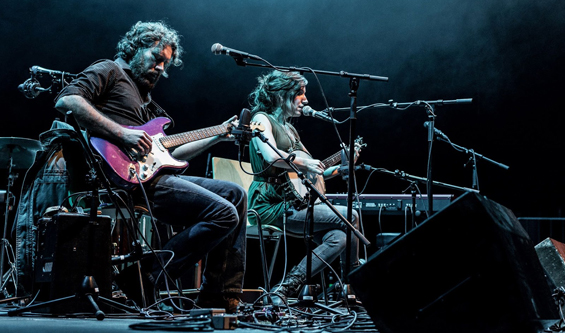 Arborea (#10 album: Fortess of the Sun, EPSK)
One of the most inspiring musical finds in 2013 was Peter Green's Fleetwood Mac album Then Play On (reissue). The album was originally released in 1969, but the deluxe edition released in 2013 includes additional material such as "Oh Well" (parts 1 & 2) and "Green Manalishi." We've been listening to Peter Green's music for years; his work with Fleetwood Mac and John Mayall's Bluesbreakers is brilliant, and we were even familiar with videos of live performances of songs from Then Play On, but until this year we had never listened to the entire album. The music on the record is mystical and otherworldly and endlessly inspiring! Songs like "Before the Beginning" and "Closing My Eyes" speak to us on so many levels—beautiful melodic guitar arrangements, Peter Green's voice so full of vulnerability and understated passion, Mick Fleetwood's great drumming, etc. The album feels like a dreamscape or a surreal film. It's a musical masterpiece.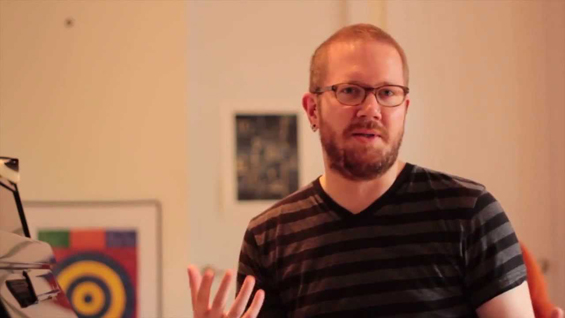 Caleb Burhans (#4 album: Evensong, Cantaloupe)
John Grant: Pale Green Ghosts
Since his departure from Czars, John Grant has developed into one of the finest singer-songwriters of our generation. I loved his first solo album, Queen of Denmark, which was mainly acoustic, but with Pale Green Ghosts, he's looking outside of that world and incorporating more beats and lovely synth sounds. Between the sentiment of GMF and the epic outro of Glacier, this is easily my favourite album of 2013.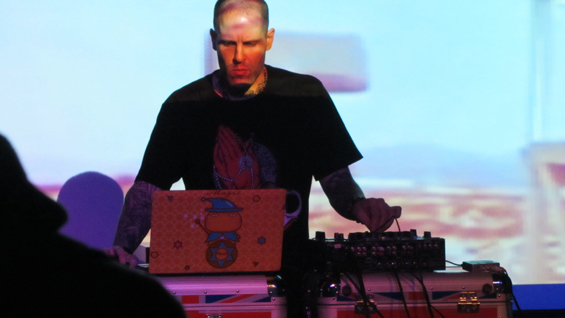 bvdub (#18 album: Born in Tokyo, n5MD)
ASC: Time Heals All
(Brock Van Wey) Full disclosure, James Clements is a good friend of mine, and so my understanding of or connection to the album may be influenced as a result, not in the way that I have to like everything he makes (we are both very harshly vocal if we don't like something the other has made), but in the sense that knowing someone personally can surely help you to better interpret their message in something so abstract as music. But I don't think there's anything wrong with that. After all, music is made to be understood. Regardless of all that, this to me ranks as not only the best of 2013 (well, besides anything I made, haha), but one of the best ambient albums of all time. It takes me back to the days when it all started, to the reason I vowed to dedicate my entire life to this music, reminds me of the good left in the present, and keeps my hope alive for the future, all in one breath. It's pure and classic ambient, the kind I came up on, without even coming close to 'trying' to be so like so many try to do these days. It just is what it is, and speaks straight from the heart with zero pretension—a quality rare in all music, especially ambient. It's so pure and true, and such an abashed yet understated travelogue. These days it's rare for me to become completely immersed in an ambient album (no matter who made it), but I can't even count the number of nights this album accompanied me on aimless walks through every terrain and backdrop known to man… nor can I count the number of times it truly healed all. It's been the soundtrack to my life, and will continue to be far past 2013.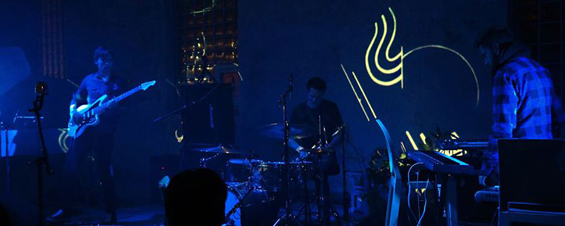 Cakewalk (#23 album: Transfixed, Hubro)
(Øystein Skar) Local Natives' Hummingbird: Good songs, and they are excellent at making traditional instrumentation sounding fresh.
Deportees' Islands & Shores: Simply great music!
Bohren & der Club of Gore's Black Earth: A dark album with Rhodes and saxophone in a Twin Peaks landscape.
(Stephan Meidell) Fire Orchestra's Exit!: Twenty-eight of Sweden's best improvising musicians come together for this one. Powerful and versatile improvised music! I was told the audience cried when this orchestra toured Sweden. Hopefully I get to see them soon.
My Bloody Valentine's mbv: I had been waiting for this one and enjoyed it a lot. I like how the mix sounds so personal. It's not fat, bassy, or beefy like most music these days, but goes its own way. I especially like the more kraut-esque tracks towards the end, with persistent drums and hypnotic noise.
(Ivar Loe Bjørnstad) Møster's Edvard Lygre Møster (Hubro) and Grand General's Grand General (Rune Grammofon)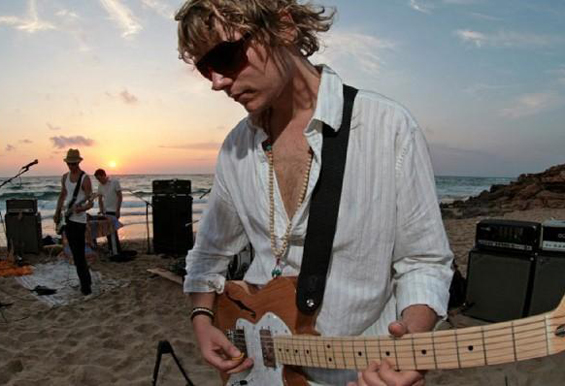 Causa Sui (#2 album: Euporie Tide, El Paraiso Records)
Our pick for 2013 is Ron Mazurek Octet's Skull Sessions (Cuneiform). With this record Mazurek has created one of the finest, and loudest, records of his career. With an all-star crew of musicians including drummer John Herndon, vibrafonist Jason Adasiewicz, and flutist Nicole Mitchell, Mazurek has put together a modern fusion-classic, melting the high powered voodoo-magic of electric Miles Davis with furious grooves and an adventurous sound palette. Sure, this is a jazz album and there's plenty of free passages to go around, but it surely does rock as well. John Herndon on the drums is pure magic throughout, and I really dig the fact that Mazurek has created the most intense record of his career at the age of fifty.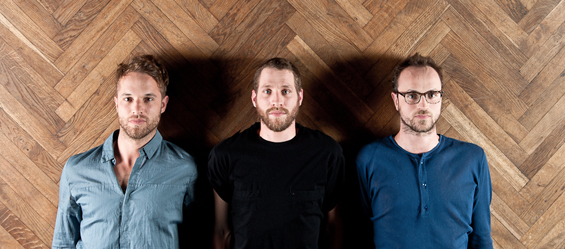 Elektroguzzi (#3 EPs / singles / 12-inch discs / mini-albums: Cashmere, Macro)
James Holden: The Inheritors
When we first heard this album in our studio, we had to listen to it the whole way through. And it doesn't happen often these days that one can feel such a strong overall structure that leads to a great trip. It also captured us sound-wise as it has this analog synth flavour and a very rough sound with interferences of ritual beats and minimalistic harmonies.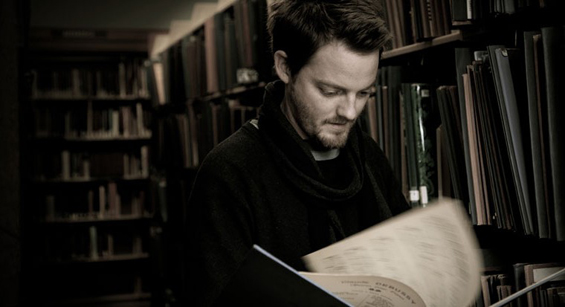 Eluvium: (#14 album: Nightmare Ending, Temporary Residence)
(Matthew Cooper) I spent most of this year working on new music and so haven't really had time to catch up with all the releases in areas of modern interest. I spent most of my time with music from the 1920s to 1950s; a few orchestral pieces were thought about quite often as well:
Peggy Lee & Benny Goodman's The Complete Recordings 1941-1947
Nat King Cole's After Midnight
Sidney Bechet (pretty much everything)
Tommy Dorsey and his Clambake Seven's Having a Wonderful Time
Artie Shaw's The Essential Artie Shaw
Earl 'Fatha' Hines' The Early Years 1923-1942
Tchaikovsky's Symphony 6 (no particular recording): I probably first heard this used in the film Now, Voyager, and it has since become a long-time favourite of mine.
Beethoven's Symphony 7 (second movement, no particular recording)
(and some newer things…)
The Books' Music for a French Elevator and Other Oddities: I love the biodome stuff on here; I've had the French Elevator music since its original release, but all the additional content on this release is excellent. I've been listening to Nick Zammuto ever since Solutiore of Stareau; I've loved every moment and every project.
Burial's Rival Dealer: curious and strange and lovely and perplexing and unsettling …
Yo La Tengo's Fade: Another instant classic: the ohm lyrics are stuck in my head often (a good thing) but there are so many beautiful tracks on here.
Oval's Systemisch (vinyl reissue): Everyone loves 94diskont but I've always been a Systemisch man.
The Focus Group's The Elektrik Karousel: strange and intriguing and unique and playful, which is basically how I feel about everything on Ghost Box, but The Focus Group is generally my favourite on the label.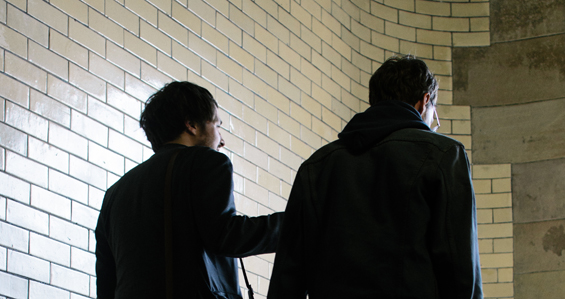 Graveyard Tapes (#17 album: Our Sound is Our Wound, Lost Tribe Sound)
(Euan McMeeken) Once in a while an album comes along that you cannot stop playing, cannot stop growing inside of you, cannot stop overwhelming your thoughts, and cannot help but fall in love with over and over again. It doesn't happen very often but when it does I don't know if there is a feeling similar to it. It's different to anything else you experience in life. Push the Sky Away by Nick Cave and the Bad Seeds would be one of those records for me. I think 2013 has been an amazing year for music with great records by the likes of The Avaret Ensemble, The Flaming Lips, Gideon Wolf, Mat Riviere, Matt Collings, Mogwai, and Atoms for Peace. However, Push the Sky Away is just something otherworldly. It does everything I look for in a record from beginning to end. It's the perfect length and has the perfect mix of tone and texture. It's just sublime and very rarely off my stereo.
(Matthew Collings) Favourite recording of 2013: These New Puritans' Field of Reeds
This record really blew me away on hearing it for the first time, and I've hardly stopped listening to it. What keeps me coming back is the power and beauty of it, as well as how intricately put together it is musically. There's no other record out there like it—pop, contemporary classical, rock, god knows what else and poured in and arranged with such skill and balance. In in a way it reminds me of work on Bedroom Community, combining electronics and acoustic instruments so seamlessly and powerfully. The ambition of this music is also so exciting, and I love that in music, when people working in their bedrooms look far far outside it and bring in influences and musicians from different backgrounds and places. The whole thing really shouldn't work but does, which makes it such a unique and exciting listening experience. It's the sort of record I'd love to be making myself. Plus extra points for getting away with using a hawk on "Organ Eternal" without sounding ridiculous.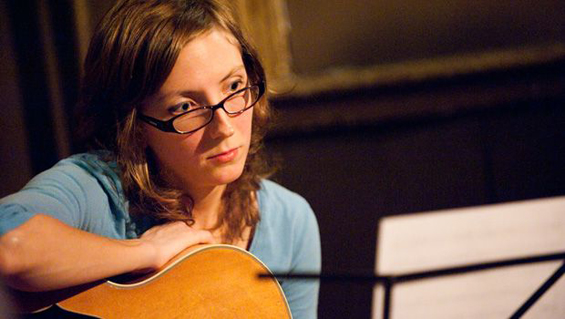 Mary Halvorson (#15 album: Illusionary Sea, Firehouse 12 Records)
Marc Ducret: Tower, Vol. 3 (Ayler Records, 2013)
I've always loved Marc Ducret's guitar playing and composing, and this record might be my favourite so far. Every minute of music is intense, thoughtful, surprising. The instrumentation (three trombones, guitar, piano/ celesta, and vibraphone/ xylophone/ marimba/ percussion) is unusual and highly effective. Parts of the music are deeply orchestrated, and other parts feel crazy and reckless. It all fits together in a way that makes a lot of sense, and Ducret's guitar playing is beautifully featured throughout. The level of invention and vision at play is inspiring.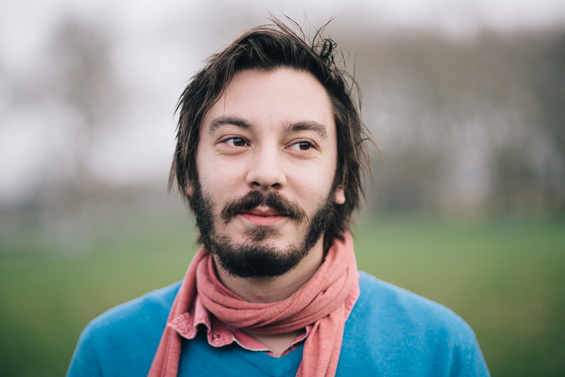 Bruno Heinen (#5 album: Tierkreis, Babel)
I've picked two albums as my highlights of the last couple of years, and they're both of artists I'm lucky enough to play with. The first is the Italian trumpeter Fulvio Sigurta's 2012 duo album with pianist Claudio Filippini Through the Journey. The second is British tenor player George Crowley's debut album Paper Universe featuring Kit Downes (piano), Calum Gourlay (bass), and James Maddren (drums). I've chosen these albums not only because of the superb playing, but also because the compositions on both albums are centred around beautiful melodies. The recent trend in contemporary European jazz toward groove-based music is interesting, but I personally feel a great melody should be at the heart of any great composition, a sentiment which these two artists seem to share.
Fulvio Sigurta's album is a gem. For me his sound at the trumpet is one of the most expressive you can find. He is a true musician, which comes across in his playing, as well as his compositions, which I find impressionistic, playful, and at times cinematic. His pianist Claudio Filippini is also a wonderful player, and they work beautifully as a duo, leaving lots of musical space for each other.
George Crowley is for me a complete musician. His tone at the instrument is extremely warm and deep, and his writing seems to take the best from the tradition as well as the contemporary scene. My personal favourite is the title track "Paper Universe," a lyrical, snaking melody that suits George's tone perfectly. The playing from all four members of the quartet is magnificent, especially on the track "Bb Man." I highly recommend both of these albums.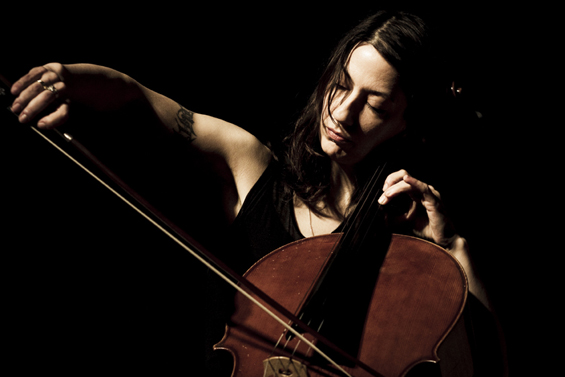 Julia Kent (#11 album: Character, Leaf)
It's hard to pick favourites from 2013 releases—there were so many great ones!—but here are a few of mine:
The Necks: Open
Helen Money: Arriving Angels
Laurie Goldston: Film Scores
Anna von Hausswolff: Ceremony
Teho Teardo and Blixa Bargeld: Still Smiling
Lubomyr Melnyk: Corollaries and Three Solo Pieces
For me, these records, while radically different stylistically, all share a quality of openness, of unexpectedness, and of exploration that made them infinitely inspiring and powerful. I found them transportative, in the way music should always be.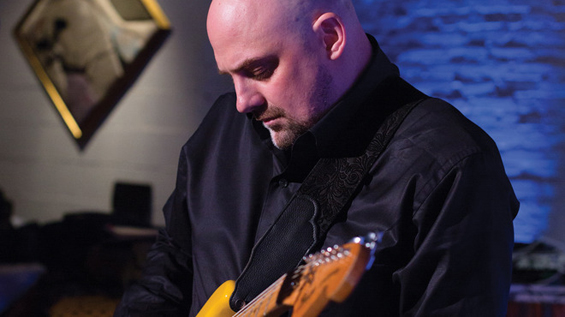 The Knells (#9 album: The Knells, New Amsterdam)
(Andrew McKenna Lee) My favourite record from 2013 would probably have to be Steven Wilson's The Raven that Refused to Sing. Wilson's band careens their way through this beautifully performed, recorded, and produced collection of epic tunes with both graceful dexterity and hard-hitting, spontaneous swagger. Of course, none of this would matter if it weren't built on the foundation of Wilson's excellent songwriting, which isn't shy about disregarding standard song structures in favor of longer, more thoughtfully considered forms filled with intricate riffs and beautifully woven grooves.
I already feel personally indebted to Wilson—my relatively recent "discovery" of his work in Porcupine Tree and as a solo artist came at a time when I was looking for affirmation that rock music could still be a viable artistic format for me, and the amount of inspiration I have taken from his work has been considerable.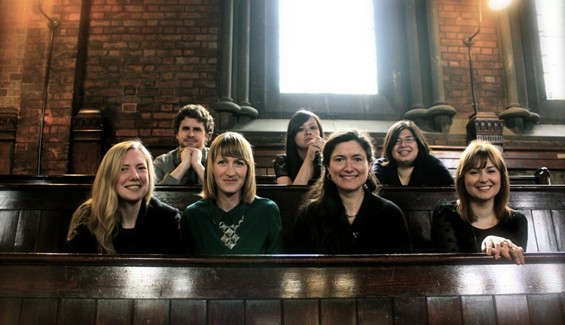 A Little Orchestra (#20 album: Clocks, A Little Orchestra)
(Jill Faure, violist) Home Stretch by Timo Andres
Timo Andres is a young New York composer who stole the show at the final night of the Nico Muhly (another great young New York composer) weekend at the Barbican earlier this year. His album consists of three pieces, of which the centerpiece is his version of Mozart's Concerto for Piano No. 2 in D. Mozart never wrote down the piano part for the left hand and so Andres has written his own part. It's highly entertaining how the piece is both very familiar (with the distinctive Mozart lightness) and jarring when the deliberate dissonances and more modern approaches pop up. The final piece is based on music by Brian Eno and features, at its conclusion, the most beautiful and calming two minutes of music I've heard all year.
(Natalie Hudson, violinist) City Forgiveness by The Wave Pictures
This album was only released in October, but already I've listened to it perhaps more than any other record this year. In all honesty, I do think they could have sifted out the best songs and reduced it to one amazing album, but stand-out tracks such as "Missula," "Like Smoke," "Before This Day," and "The Wood" more than compensate for some of the weaker songs. The band are huge music fans themselves, so I really shouldn't be surprised at how their sound continues to change and evolve, and yet they still continue to amaze me with every new album. Those guitar solos! Outros that make you want to rock out rather than fall asleep! And, of course, David Tattersall's incredibly evocative lyrics. He jam-packs every song with such vivid imagery that it's impossible not to let the songs captivate your imagination and paint a scene for you. I'm firmly convinced that he should publish a book of his lyrics in future. So—in conclusion—go out and buy this record!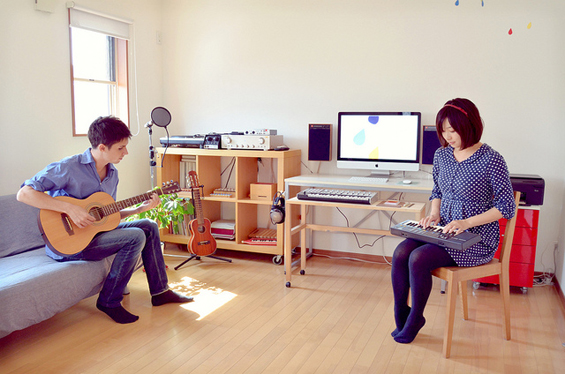 Lullatone (#4 EPs / singles / 12-inch discs / mini-albums: Summer Songs / Falling For Atumn, Lullatone)
We are always a few years behind learning about new albums, but this year we came upon Beach House's amazing 2010 masterpiece Teen Dream for the first time while doing a Google search for beach houses (real homes by a beach) for some architectural ideas.
Their track "Norway" is definitely one of the most beautiful recordings I have ever heard.
The whole album soundtracked our Sunday night drives back from the beach every single week. I couldn't imagine a better soundtrack for diving back into the city lights with sand in your hair and skin dried out from the sun and salt water.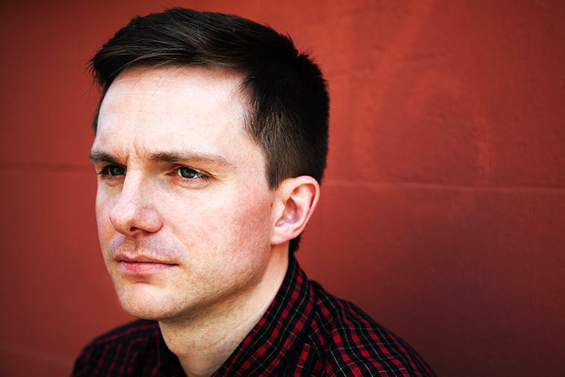 James McVinnie (#19 album: Cycles, Bedroom Community)
Oneohtrix Point Never's R Plus Seven: I am obsessed with this music. It's a kind of elegy to the crude, super-clear sounds that were available to early programmable music in the '80s. The music is both nostalgic and beautiful as it is unsettling.
Giles Swayne's Riff Raff (Kevin Bowyer at Blackburn Cathedral, Priory Records) is in a similar vein—for pipe organ. Dating from the early '80s, the music calls for the pipe organ to sound like a synthesiser. Pure magic.
Thomas Tallis's Videte Miraculum (Andrew Parrott/Tavener Consort, Virgin Classics)—because everyone needs some pre-reformation English Tudor church music in their lives.
Timo Andres' Home Stretch (Nonesuch): Any music that successfully manages to pair Mozart and Brian Eno is worth its weight in gold. Timo's Home Stretch is, for me, one of 2013's most colourful and brilliant releases.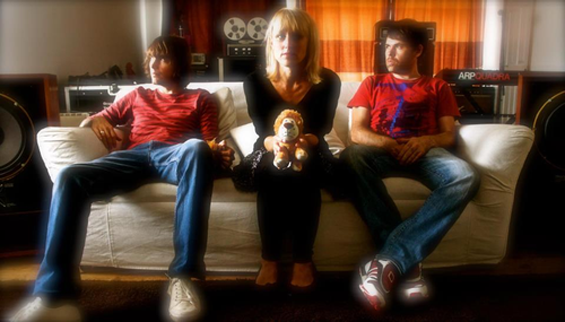 Orange Yellow Red (#24 album: A Rose Made of Galaxies, Saint Marie Records)
Mine (Philip John Mayor) and Emma Hayward's favourite record of the past year is The Invisible's Rispah, an intricate deep, complex, hi-fi record that you hear new things on every listen, even a year later. Radio Dept's Pet Grief is one of the best records I've ever heard, full stop. The Mary Onettes' Islands: heart-wrenchingly brilliant melodies, and how to write a great chorus! All wonderful records.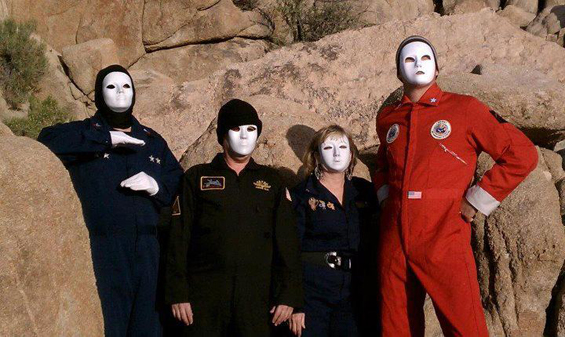 17 Pygmies (#8 album: Isabel, 17 Pygmies)
(Jack Del Rey) In 2013, I finally found a copy of the first Martin Carthy album. The self-titled LP was released in 1965 and is comprised of Martin singing and playing acoustic guitar (although there are some tracks with accompanying instruments) playing pretty good versions of ye olde folk songs. The reason the album is somewhat infamous: is because it contains Martin's arrangement of "Scarborough Fair." Now, as legend has it Martin played his version (which he copied from some sheet music) for Paul Simon who very shortly thereafter recorded a version for the Simon & Garfunkle album Parsley Sage Rosemary & Thyme without crediting Martin Carthy or even acknowledging that the song was an arrangement of a public domain folk song. Well, to say the least that caused a bit of bad blood between Mr. Simon and Mr. Carthy. Apparently the duo reconciled some twenty years later and are presently on good terms. Thing was, I had never heard Martin Cathy's version till this year. Now that I've heard it, all I can say is that if I were Mr. Carthy, I'd have been a bit peeved too.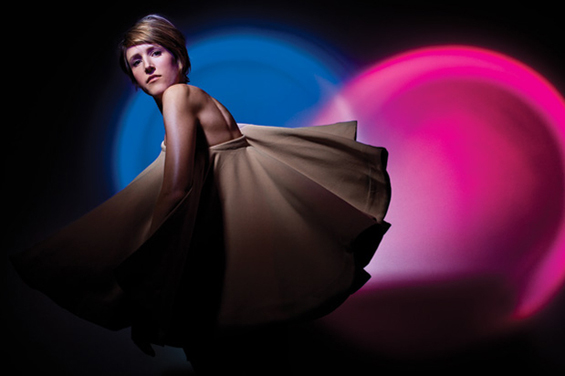 Kate Simko (#2 EPs / singles / 12-inch discs / mini-albums: Lost in London, Get Physical)
Three of my favourite music releases from 2013, in no particular order:
Dense & Pika's Colt (Hotflush): Love this fresh new sound. Clunky techno beats with warm melody.
Recomposed by Max Richter: Vivaldi's The Four Seasons (Deutsche Grammophon): The first three minutes or so of the live concert in New York at Le Poisson Rouge is amazing (find it on YouTube)! It's such a tasteful mix of classical-meets-electronic. Timeless classic, basically.
John Dimas's Rhythm Trap (One Records): Probably my favourite new house music artist of 2013; I'm playing his tunes all the time. His sound mixes great with house or techno, and always has a cool jackin' vibe.

Liam Singer (#7 album: Arc Iris, Hidden Shoal)
I can't say there's one album I've been particularly obsessed over, probably because my tastes have been very wide-ranging and exploratory this year. The new records by Boards of Canada, Kurt Vile, My Bloody Valentine, Grouper, Kanye West, Pantha du Prince with The Bell Laboratory, and Julia Holter have all gotten a lot of plays at my house—all are really fantastic. I've really enjoyed the atmosphere and lyrical world of Push the Sky Away by Nick Cave and the Bad Seeds, and it's led me to investigate some of his earlier work. I also discovered Steve Hauschildt's records this year, and am really into S/H as well as his other albums; they sound at once austere and personal to me in a way I really dig. Compositionally, the new album that's most blown my mind has been The Knells, which I found out about through this very website; I love their harmonic invention and the way the pieces move structurally, as well as the ingenuity of the ensemble's makeup and how the timbral elements interact. I've played it for some people who can't really handle its overall sonic density, but I think they're wonderful. I've made an effort to go out dancing a lot this year, and have started to get to know and appreciate the various genres of House music, since that's mostly what's around in Brooklyn these days. I also like a lot of the dark dance music that's been coming out recently, and seeing Vatican Shadow play on Halloween was great. The best live shows I went to were Liars at Le Poisson Rouge, Fuzz at Death by Audio, Stockhausen's Oktophonie at the Armory, and Stars of the Lid at a church in Brooklyn.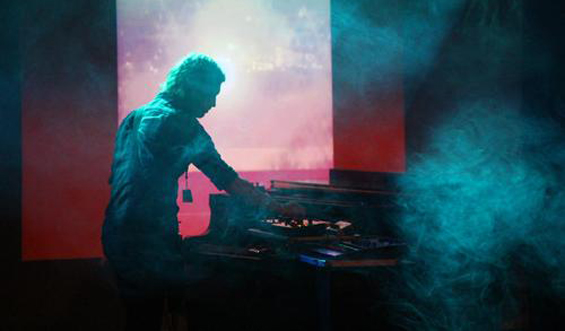 Talvihorros (#29 album: Eaten Alive, Facture)
(Ben Chatwin) I haven't been so interested in new music this year, but one album I did manage to hear (and I'm really glad I did) is Roly Porter's Life Cycle of a Massive Star. I am really interested in the blurring of the lines between the acoustic and the electronic worlds, and Porter uses these two disparate elements to devastating effect. It's an intense yet extremely beautiful listen. A tremendous achievement.
January 2014