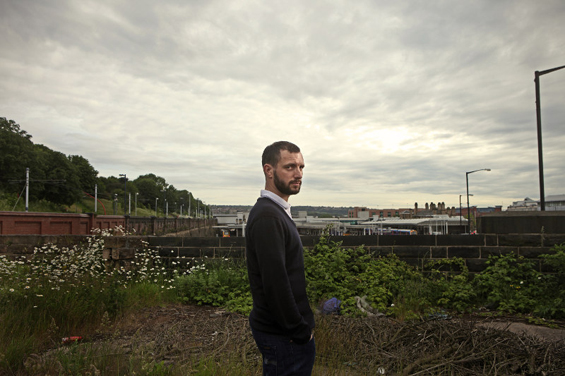 2013 TOP 10s & 20s
If anything stands out about the music selected for textura's annual year-end roundup, it's how stylistically diverse it is, with electronica, jazz, jungle, modern classical, post-rock, drum'n'bass, and prog-rock all making appearances in the list. It's always a fascinating exercise to review a year's releases and then witness, sometimes startlingly, what emerges as the top choices. Like the lists that have come before, this tenth selection of year-end picks represents the music that most captivated textura's ears during the calendar year. As always, the selections were made in accordance with a simple principle: only those releases that were submitted to textura for review consideration during the year in question were deemed eligible. Shown below, then, are the recordings to which we repeatedly returned and which repeatedly rewarded that return (links to the original reviews are included in all cases).
TOP 20 ALBUMS • 20 HONOURABLE MENTIONS • 10 COMPILATIONS AND MIXES • 10 EPS / SINGLES / 12-INCH DISCS / MINI-ALBUMS • THANK YOUS • RIPS




01. Special Request: Soul Music (Houndstooth)
Leeds-based producer Paul Woolford (aka Special Request) reinvigorates jungle with dazzling displays of imagination and invention on this two-CD set, the first a disc of originals and the other featuring remixes of cuts by Tessela and Lana Del Rey, among other things. Brace yourself for jaw-dropping originals like "Lockjaw," "Undead," and "Soundboy Killer," stunning set-pieces powered by shredded breaks, booming kick drums, and lethal bass drops. There are moments on this head-spinning release that make Soul Music sound like the long-awaited sequel to Plug's own two-CD opus, Drum'n'Bass for Papa, issued all the way back in 1996. Nothing else blew us away as much or as often this year as Soul Music.
02. Causa Sui: Euporie Tide (El Paraiso Records)
Don't be fooled by the traditional instrumentation used by the Danish band Causa Sui, as drummer Jakob Skøtt, guitarist Jonas Munk, keyboardist Rasmus Rasmussen, and bassist Jess Kahr collectively produced one of the year's freshest-sounding albums, as well as one of the strongest. For starters, the band's timeless music, regardless of whether post-editing was done or not, sounds live—and brilliantly live at that, especially when Euporie Tide captures the unit in full flight operating at the peak of its power. Best of all, the group achieves a near-perfect balance between improv and structure by grounding the tracks in punchy themes, and alternates between passages of savage aggression and pastoral delicacy with aplomb. An incredible collection by an incredible band.
03. Chantal Acda: Let Your Hands Be My Guide (Gizeh)
One of the most beautiful recordings of the year, Let Your Hands Be My Guide captivates the listener using subtle means, specifically delicacy, quietude, and understatement. With critical support provided by Nils Frahm and Peter Broderick and with her pure and natural voice positioned front and center throughout, the Belgium-based, Dutch-born Acda (aka Sleepingdog) issued a collection that in certain moments is so lovely it verges on overwhelming.
04. Caleb Burhans: Evensong (Cantaloupe)
A remarkably assured collection of choral and ensemble music created during the past decade, Burhans' Evensong can't be recommended too highly. The recording proves that the NY-based Eastman graduate is not only a countertenor, violinist, and multi-instrumentalist but a distinguished composer as well, not to mention one who shows a preternatural degree of maturity in the confidence and control he brings to the material on this exceptional recording.




05. Bruno Heinen Sextet: Tierkreis (Babel)
In a conceptually inspired move, the London-based pianist Bruno Heinen produced a jazz septet-based version of Karlheinz Stockhausen's 1974-75 work Tierkreis—a considerably more interesting selection for interpretation than the usual shopworn standards. The exceptional result proved successful as a consistently satisfying collection of jazz-oriented music and as a fascinating take on Stockhausen. In fact, in Heinen and company's hands, the composer's music, transcribed into jazz ensemble form, becomes as accessible as it could possibly be.
06. The Knife: Shaking the Habitual (Mute)
Shaking the Habitual, Olof Dreijer and Karin Dreijer Andersson's daring, 100-minute follow-up to The Knife's 2006 release Silent Shout (not to mention Tomorrow, In A Year, 2010's opera-styled collaboration with Mt. Sims And Planningtorock), is a superb sequel that delivers on both musical and conceptual grounds. As thematically provocative as Shaking the Habitual is, it's even more arresting on musical grounds—how could it be otherwise when its signature sound is Dreijer Andersson's animalistic howl? The album's a sprawling set that boldly transmutes genres like industrial, techno, ambient-drone, and noise into a bizarre new hybrid.
07. Liam Singer: Arc Iris (Hidden Shoal)
The chamber-pop artist's fourth full-length is a wonderful fourteen-song set that suggests Singer is eminently capable of creating a work as dynamic and memorable as John Adams' I Was Looking at the Ceiling and Then I Saw the Sky (1995) and Philip Glass's Songs from Liquid Days (1986). Singer's exceptional command of melody, compositional form, and arrangement are on full display throughout his ravishing forty-three-minute song cycle.
08. 17 Pygmies: Isabel (17 Pygmies)
A captivating follow-up to 17 Pygmies' Celestina trilogy (2008's Celestina, 2011's CII: Second Son, and 2012's CIII: Even Celestina Gets The Blues (A Tale of Love and Quantum Physics)), Isabel surfaced in 2013 as the wonderful first part in a brand new trilogy. Eschewing prog-rock epics of the kind associated with Yes and Emerson, Lake, & Palmer, 17 Pygmies presents a twelve-part song cycle that's ponderous and reflective, its pretty tapestries often unfolding in a measured lilt and presented in a chamber music style.



09. The Knells: The Knells (New Amsterdam)
The Knells' self-titled debut album, ostensibly the brain-child of Brooklyn-based composer-guitarist Andrew McKenna Lee, collapses whatever gaps are taken to exist between prog, rock, and classical genres. Merging the sounds of a guitar-based ensemble, classical vocalizing, and a string quartet, the album plays like some radical yet nevertheless cohesive union of chamber music and prog-rock. Lee deserves credit for bringing such a bold project into being.
10. Arborea: Fortess of the Sun (EPSK)
The fifth full-length from Arborea duo Shanti and Buck Curran won't disappoint fans of long-standing and offers an accessible entry-point for those coming to the group's timeless, Appalachian folk-inflected sound for the first time. As always, Shanti's haunting voice is front-and-center and heard against a luscious instrumental tapestry the duo weaves from banjo, guitars, harmonium, ukulele, hammered dulcimer, and flute. Fortress of the Sun is pure Arborea and as such offers more than its share of spellbinding moments.
11. Julia Kent: Character (Leaf)
The ten settings featured on Character, Julia Kent's Leaf label debut, make a compelling argument for the Canadian-born and New York City-based cellist's artistry. Exploiting layering to the fullest degree possible and utilizing a large arsenal of cello-related techniques, Kent, who previously has established herself through associations with Parellel41, Antony and the Johnsons, and others, shows herself once again to be a solo artist of exceptional caliber.
12. Lubomyr Melnyk: Corollaries (Erased Tapes)
This recent collection of pianist Lubomyr Melnyk's music was recorded and produced in Berlin by Peter Broderick and includes his contributions on four of the album's five pieces. Melnyk is known as the "pioneer of Continuous Piano Music," and Corollaries more than bears that out in its focus on the multi-layered, harmonic waves that his playing generates. The unbroken streams of his playing wash over the listener, resulting in a lustrous, shimmering soundworld results that eschews dissonance for a harmonious and chiming style that can be soul-stirring.




13. Wadada Leo Smith & Tumo: Occupy the World (TUM)
In many ways Occupy the World is a logical extension of Wadada Leo Smith's 2012 release, the critically acclaimed Ten Freedom Summers (recently a finalist for the Pulitzer Prize in Music), if one not quite as ambitious. The instrumental forces Smith deploys on the new recording are enormous, with the new one featuring Smith playing with and conducting the twenty-one-member improvising orchestra TUMO. The material straddles the high-wire combination of formal compositional structure and improvisation in captivating manner, and one is repeatedly struck by the music's fluidity and the way the musicians navigate the challenges inherent in large-scale improvisation.
14. Eluvium: Nightmare Ending (Temporary Residence)
It would be easy to imagine other ambient composers feeling a bit like pretenders to the throne after listening to Matthew Cooper's latest Eluvium collection. The man has an uncanny ability to create melodically rich compositions that make the efforts of others seem amateurish by comparison. In fact, so strong is Cooper's material that it commands the listener's attention even when presented in its starkest form, as happens in the case of Nightmare Ending's piano pieces. It might, in fact, be the ideal starting point for anyone coming to Eluvium for the first time. It references a number of the styles Cooper has explored in the past, and, though it is an instrumental work, its material is totally accessible; that it is so without any compromise to the quality or integrity of the music is a testament to Cooper's gifts as a composer.
15. Mary Halvorson Septet: Illusionary Sea (Firehouse 12 Records)
Guitarist/composer Mary Halvorson's latest release Illusionary Sea is not only her fourth album as a leader but the debut recording of her seven-piece ensemble. Not only has she built up a strong reputation as a player with her own distinctive voice (not an easy thing to do in a field of music filled with precursors of towering influence), but she's established herself as a formidable and forward-thinking composer. While she might draw from others (there are moments on Illusionary Sea that remind one of Tim Berne, for example, and the intricate arrangements suggest one conceivably could regard Halvorson and Henry Threadgill as kindred spirits), she's no prisoner of tradition.
16. Nuage: Music of Branches (Absys)
Producers such as Calibre, Anile, and Nuage specialize in a melodious and heavily atmospheric brand of drum'n'bass that's marked by delicacy, understatement, and sophistication, and a perfectly fine example of the style is Music of Branches, the impressive debut solo album by Saint-Petersburg, Russia-based producer Dimitry Kuzmin under the Nuage name. He has a real gift for weaving myriad elements into dense, textural arrangements that at times are so potent and dreamy they're swoon-inducing.




17. Graveyard Tapes: Our Sound is Our Wound (Lost Tribe Sound)
Though Euan McMeeken (vocals, piano) and Matthew Collings (guitar, laptop, percussion) bring different sensibilities and backgrounds to their Graveyard Tapes collaboration, the album material benefits and so, too, does the listener. On this elaborately presented release (its CD housed within a concertina book-styled design that sees its front and back covers connected via accordion-styled inner panels), the combination of McMeeken's heartfelt singing and piano playing and Collings electronic and guitar colourations makes for a compelling thirty-eight-minute listen.
18. bvdub: Born in Tokyo (n5MD)
Carrying on the style of recent albums such as All is Forgiven (n5MD, 2012), Serenity (Darla, 2012), and A Careful Ecstasy (Darla, 2013), Brock Van Wey's twentieth bvdub album, Born In Tokyo, finds his music reaching an ever greater degree of refinement and, if possible, evidencing an even greater emotional charge than before. Piano-based passages characterized by melancholy and wistfulness alternate with supercharged, beat-driven episodes in six long-form tracks, all of which—true to bvdub form—push past the ten-minute mark.
19. James McVinnie: Cycles (Bedroom Community)
James McVinnie's Bedroom Community debut is special not only for providing a marvelous showcase for his own pipe organ-playing gifts but for those of Nico Muhly, who composed the album's thirteen pieces. And though the organist is joined by Nadia Sirota (viola), Chris Thompson (marimba), and Simon Wall (tenor) on a select number of tracks, Cycles is very much McVinnie's show.
20. A Little Orchestra: Clocks (A Little Orchestra)
As indicated by its charming debut album, A Little Orchestra is one of those classical outfits that seems more comfortable playing its tunes in the English countryside than the formal symphony hall. Listening to the group's eleven-track collection is an absolute joy, especially when it mixes things up by juxtaposing instrumentals with a generous number of vocal songs. A Little Orchestra shows it's as comfortable playing breezy pop and folk tunes as formal classical music, and the group's refreshing and unpretentious sound is well-served by this thirty-eight-minute collection.
21. Nadia Sirota: Baroque (Bedroom Community)
22. DjRUM: Seven Lies (Echo Empire)
23. Cakewalk: Transfixed (Hubro)
24. Orange Yellow Red: A Rose Made of Galaxies (Saint Marie Records)
25. Black Jazz Consortium: Codes and Metaphors (Soul People Music)
26. Oddisee: The Beauty in All (Mello Music Group)
27. Recondite: Hinterland (Ghostly)
28. Day: Land of 1000 Chances (PL70)
29. Talvihorros: Eaten Alive (Facture)
30. Dadub: You Are Eternity (Stroboscopic Artefacts)
31. The Foreign Exchange: Love in Flying Colours (+FE Music)
32. Floorplan: Paradise (M-Plant)
33. Daniel Bortz: Patchwork Memories (Suol)
34. Jessy Lanza: Pull My Hair (Hyperdub)
35. Om Unit: Threads (Civil Music)
36. Ben Lukas Boysen: Gravity (Ad Noiseam)
37. Seba: Identity (Secret Operations)
38. Pillo-Oh: Vanishing Mirror (Kitchen.)
39. Daniel Wohl: Corps Exquis (New Amsterdam)
40. Big Deal: June Gloom (Mute)




01. VA: dBridge Presents Mosaic Vol. 2 (Exit Records)
Two years on from its first edition, Exit Records' second Mosaic volume presents a stunning two-and-a-half-hour roundup of twenty-eight tracks. Represented by two choice cuts of his own, dBridge is joined by Instra:mental, Skeptical, Rockwell, Dub Phizix, Kryptic Minds, Fracture, and many others, including Machine Drum and Blackpocket (aka Steve Spacek). The level of craft and artistry is at a disarmingly high level throughout, with the artists contributing thoroughly developed moodscapes of ultra-sophisticated design that amply reward headphones listening.
02. VA: Livity Sound (Livity Sound)
03. Foreign Exchange: The Reworks (+Fe Music)
04. Calibre: Fabric 68 (Fabric)
05. VA: Future Disco Vol. 6 Night Moves (Needwant)
06. VA: Scope (Samurai Horo)
07. VA: Your Victorian Breasts (Three:Four)
08. VA: Joy (Schole)
09. Cassy: Fabric 71 (Fabric)
10. John Morales: Presents the M&M Mixes Volume 3 by John Morales (BBE)
10 EPS / SINGLES / 12-INCH DISCS / MINI-ALBUMS




01. David Åhlén: Selah (Mishkan)
David Åhlén's Selah is as devotional in character as its predecessor, 2009's We Sprout in Thy Soil. But even the most fervent atheist would do well to set aside his/her convictions so as to allow the Stenkumla, Gotland-based composer's music—and his singing especially—to work its bewitching magic. Put simply, his fragile voice is ineffably beautiful, and though the album is a mere twenty-six minutes in length, they're some of the most soul-stirring minutes you'll hear in this or any other year. Guest musicians enhance the nine meditations with grand piano, zither, vocals, and percussion, but the main attraction is undoubtedly the leader's unearthly falsetto.
02. Kate Simko: Lost in London (Get Physical)
03. Elektroguzzi: Cashmere (Macro)
04. Lullatone: Summer Songs / Falling For Atumn (Lullatone)
05. dBridge: Move Way (R&S Records)
06. Anile: All This Time / That Night (CIA Deepkut)
07. Gerwin & Nuage ft. 2shy: Lying Portraits (Zero T Reprint) / Soul Truth (Bungle Remix) (IM:LTD)
08. Pennygiles & Phil Tangent: Stories Untold / We Don't Talk Anymore (IM:LTD)
09. Seba: 20 Shades Of Me & You / Never Let You Go (Blu Mar Ten Remix) (Warm Communications)
10. Coal: Ontology (Gravite)
A very sincere thanks to the many individuals, artists, and organizations that generously supported and contributed to textura during 2013: 17 Pygmies, Chantal Acda, Ricks Ang, Anile, Babel, Bedroom Community, Caleb Burhans, Mike Cadoo, Cantaloupe, Causa Sui, Dadub, Denovali Records, dBridge, Taylor Deupree, Mike Fazio, Jim Fox, Ákos Garai, Graveyard Tapes, Mary Halvorsen, Bruno Heinen, Hubro, Ikonika, Ryan Keane, The Knells, Richard Knox, Akira Kosemura, Graham Latham, Jonathan Lees, A Little Orchestra, Mako, James McVinnie, Lubomyr Melnyk, James Mernagh, Cam Merton, New Amsterdam Records, Nicolay, Nuage, Om Unit, Seba, Liam Singer, Nadia Sirota, Jill Strominger, Daniel Wohl, and Zeitgeber.
Among the many great musicians and artists who passed on this year are the following:
Peter Banks (July 15, 1947 – March 7, 2013)
(photo: Glen DiCrocco)
Lindsay Cooper (March 3, 1951 – September 18, 2013)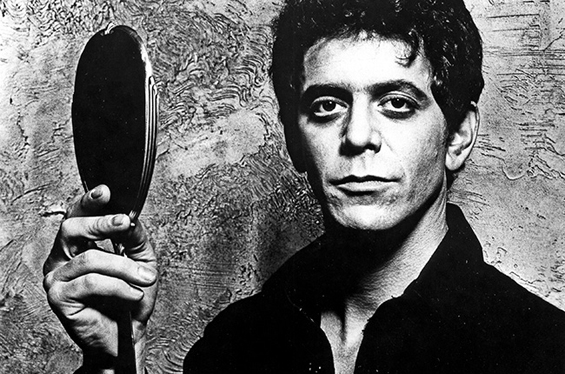 Lou Reed (March 2, 1942 – October 27, 2013)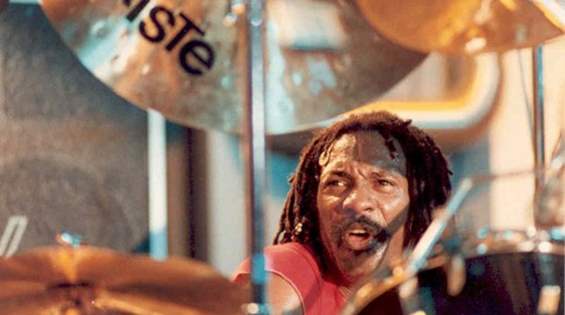 Ronald Shannon Jackson (January 12, 1940 – October 19, 2013)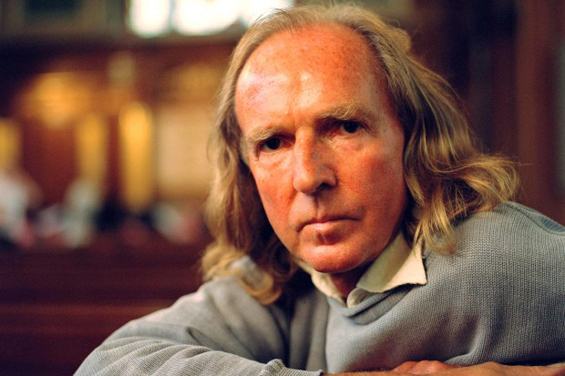 John Tavener (January 28, 1944 – November 12, 2013)
December 2013