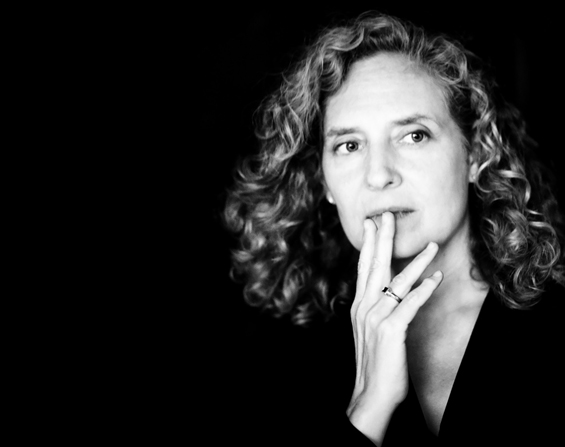 2014 TOP 10s & 20s
As always, the selections for this year's annual round-up were made in accordance with a simple principle: only those releases that were submitted to textura for review consideration during the year in question were deemed eligible. Shown below, then, are the recordings to which we repeatedly returned and which repeatedly rewarded that return (links to the original reviews are included in all cases).
TOP 20 ALBUMS • 20 HONOURABLE MENTIONS • 10 COMPILATIONS AND MIXES • 10 EPS / SINGLES / 12-INCH DISCS / MINI-ALBUMS • THANK YOUS • RIPS




01. Julia Wolfe: Steel Hammer (Cantaloupe Music)
Drawing for inspiration from a lifelong love of Appalachian music and legends, Wolfe weaves her marvelous Steel Hammer, a 2010 runner-up for the Pulitzer Prize, around the story of John Henry, a man who, armed with a steel hammer, challenges the advances of the industrial age by participating in a contest to out-dig an engine. In keeping with the late-1800s period associated with the saga, Wolfe's wondrous sixty-nine-minute score draws upon numerous stylistic traditions, among them folk, bluegrass, rock, and classical, and prominently showcases the vocal and instrumental talents of the Norwegian vocal ensemble Trio Mediaeval and the Bang on a Can All-Stars. Steel Hammer is an exceptionally rich and imaginative work, and the constantly inspiring ways Wolfe renders the Henry story into compositional form is something truly incredible.
02. Maria Schneider Featuring Dawn Upshaw: Winter Morning Walks (Artistshare)
Winter Morning Walks was honoured with three 2104 Grammy awards, "Best Contemporary Classical Composition," "Best Classical Vocal Solo," and "Best Engineered Album, Classical," which would seem to answer any questions about where to find it in the record store. But as jazz aficionados well know, Maria Schneider recordings are more likely to be found in the jazz section rather than next to Sibelius and Stravinsky. On an album that thoroughly blurs the lines between the genres, the New York-based and Minnesota-born composer-conductor presents her material as chamber-styled meditations where strings, woodwinds, and Dawn Upshaw's exquisite voice predominate, and where an occasional soloist lends the material an orchestral jazz feel.
03. Lenzman: Looking At The Stars (Metalheadz)
Two years in the making, Looking At The Stars is the superb debut full-length from Dutch producer Teije van Vliet under the Lenzman name. An artist album of impressive artistry and craft, the fifteen-track collection locates Lenzman at the soulful end of the drum'n'bass spectrum, and listeners whose taste leans in Calibre's direction would likely hear Looking At The Stars as a more-than-satisfying proposition. All told, it's a remarkably accomplished outing from a producer who's previously issued drum'n'bass twelve-inches since 2007 on labels such as Subtitles, Soul:R, Shogun, and, of course, Metalheadz.
04. Brooklyn Rider: The Brooklyn Rider Almanac (Mercury Classics)
On its two previous albums, Brooklyn Rider coupled new compositions with material from the classical repertoire. The Brooklyn Rider Almanac boldly departs from that strategy by featuring specially commissioned work from a diverse array of composers. The result is an adventurous, seventy-eight-minute collection that draws upon figures who largely operate outside of the classical world, people such as Wilco drummer Glenn Kotche, Deerhof member Greg Saunier, and jazz pianist Vijay Iyer, and the quartet attacks the material, which understandably extends into stylistic areas other than classical, with its customary vigour.



05. CYNE: All My Angles Are Right (Hometapes)
Listing all of the hip-hop artists who have come and gone since CYNE (Cultivating Your New Experience) issued its first recording—2001's African Elephants—would take the better part of a day. But the Florida- and Portland-based outfit is not just a survivor; if anything, All My Angles Are Right finds the group in amazing form, creatively vital and its sound fresher than ever. Beatmakers Speck (Michael Gersten) and Enoch (David Newell) are still two of the best crate-diggers in the business and the rhymes by Cise Star (Clyde Graham)—"a conscience for your headphones"—are strong. On a collection whose music is as vibrant and multi-hued as its cover image, CYNE again lives up to its rep for "creating significant hip-hop music with a message."
06. Vicky Chow: Tristan Perich: Surface Image (New Amsterdam Records)
Scored "for solo piano and 40-channel 1-bit electronics," Tristan Perich's Surface Image is a piano concerto for the digital age. Vicky Chow's performance ties the piece to the time-honoured piano concerto tradition—despite including passages that demand a technical ability bordering on the super-human; Perich's electronic dimension, on the other hand, connects the work to a future-oriented, digital-influenced tradition whose lines are, of course, still being drawn. Chow not only rises to the monumental challenge posed by the material but like some high-wire artist sustains that incredibly high level for the composition's full sixty-three minutes.
07. David Lang: Love Fail (Cantaloupe Music)
It's tempting to see Love Fail, which premiered in 2012, as something of a follow-up to The Little Match Girl Passion, for which Lang won the Pulitzer Prize in 2008; after all, both works are scored for four singers and hand bells, characterized by minimalistic purity and stillness, and sensitive not only to the emotional power of the human voice but of silence, too. There are fundamental differences between them, however: whereas the earlier work is based on the Hans Christian Andersen story (as well as sections from Bach's St. Matthew Passion), Love Fail uses for its text versions of the Tristan and Isolde story as told by Sir Thomas Malory, Richard Wagner, Gottfried von Strassburg, and others, juxtaposed with stories by the contemporary writer Lydia Davis. Lang wrote the oft-plaintive, fifty-minute song cycle for the vocal group Anonymous 4, and uncluttered by instrumentation, Love Fail possesses a purity and simplicity that connects it to music from centuries past, yet it is at the same time infused with an imaginative sensibility that marks it as distinctly modern.
08. yMusic: Balance Problems (New Amsterdam Records)
Don't be thrown by the title of yMusic's follow-up to 2011's Beautiful Mechanical: if there's one thing that doesn't characterize the NY-based chamber ensemble's sophomore release (which features compositions by Timo Andres, Marcos Balter, Mark Dancigers, Nico Muhly, Andrew Norman, Sufjan Stevens, and Jeremy Turner), it's problems of balance. All eight settings are executed with remarkable finesse by yMusic members Rob Moose (violin, guitar), CJ Camerieri (trumpet), Clarice Jensen (cello), Alex Sopp (flute), Hideaki Aomori (clarinet), and Nadia Sirota (viola), and the listener comes away from the forty-seven-minute recording struck by how thoroughly accessible its contents are.




09. Maya Beiser: Uncovered (Innova Records)
Anyone suspecting Maya Beiser might be slumming in releasing a collection of classic rock covers will most assuredly have that notion dispelled after listening to Uncovered, as the New York-based cellist brings the same level of conviction to the recording's ten performances as she would to something in the classical repertoire like John Tavener's The Protecting Veil. The set-list reveals Beiser to be a child of the '60s, someone who grew up as captivated by Hendrix and Joplin as Bartok and Stravinsky. To these ears, the high point arrives halfway through in a gorgeous version of King Crimson's "Epitaph," which Beiser fashions into a majestic and powerfully moving set-piece that one guesses would make Robert Fripp proud.
10. Wadada Leo Smith: The Great Lakes Suites (Tum Records)
Wadada Leo Smith's previous two recordings, 2012's remarkable four-CD set Ten Freedom Summers and 2013's double-disc Occupy The World, are notable for, among other things, being epic in scale and conceptual scope. In contrast to those earlier releases, The Great Lakes Suites features four musicians only: Smith, acoustic bassist John Lindberg, drummer Jack DeJohnette, and saxophonist/flutist Henry Threadgill. In its six long-form pieces, Smith's work alludes to the magnitude of lakes that comprise twenty-one percent of the world's fresh water, but perhaps the most remarkable thing about The Great Lakes Suites is that it marks another significant accomplishment in Smith's creative output. It's heartening to see the seventy-plus trumpeter reaching such artistic heights at this late stage in his career .
11. Michael Nyman: Symphony No 11: Hillsborough Memorial (Mn Records)
Classic Nyman, the forty-two-minute Symphony No. 11: Hillsborough Memorial supplements the British composer's previously composed Memorial and Hillsborough Memorial pieces with new material in a four-movement score performed by the Royal Liverpool Philharmonic Orchestra, Liverpool born mezzo-soprano Kathryn Rudge, and the Liverpool Philharmonic Youth Choir. Despite the fact that the work's contents were created at different times, the symphony holds together as a unified piece, in large part due to Nyman's unmistakable melodic sensibility. Symphony No. 11: Hillsborough Memorial is so emblematic of his composing style, it would be safe to say that devotees will wax ecstatic over it whereas those less enamoured of his work won't experience a radical shift in attitude. Regardless, as a sweeping symphonic presentation of Nyman's music, the recording is strong.
12. Christopher Tignor: Thunder Lay Down In The Heart (Western Vinyl)
Christopher Tignor's development as a composer, musician, and conceptualist takes another step forward on Thunder Lay Down in the Heart, the second full-length issued under his own name and the follow-up to 2009's Core Memory Unwound. In the past, the New York-based violinist has shown himself to be a generous soul in contributing violin playing and string arranging (both live and in the studio) to This Will Destroy You, John Congleton's Nighty Nite, and Lymbyc Systym, and obviously carries on the tradition by involving pianist Rachel Grimes, drummer Theo Metz, poet John Ashbery, and the Boston-based string orchestra A Far Cry in the creative process on this latest excellent collection.




13. Michael Robinson: Lucknow Shimmer / Hummingbird Canyon (Azure Miles Records)
On these companion recordings, LA-based composer Michael Robinson brings his Indian raga-styled compositions to fruition using the Meruvina, in essence a software-hardware mix of computer, sound module, and music software that enables him to perform his fully notated scores in real time; in a typical Robinson work, sound samples of acoustic instruments from multiple world cultures appear in long-form settings of powerfully hypnotic character. Lucknow Shimmer and Hummingbird Canyon respectively present forty-three-minute streams of uninterrupted radiance, and in both cases Robinson convincingly creates the illusion of a live, in-concert ensemble whose vibrant playing tickles the ear.
14. Alexander Turnquist: Flying Fantasy (Western Vinyl)
More than anything, Flying Fantasy heralds Alexander Turnquist's ongoing maturation as a composer. The new eight-song collection stands out as much for his arranging and composing as his twelve-string guitar playing. Much as he's done on previous albums, Turnquist utilizes the guitar's raga-like fingerpicking patterns as a structural foundation over top of which a given track's haunting themes appear, the combination of which produces an effect that's dazzling and dynamic. Refreshingly concise, to-the-point, and free of excess, the intoxicating Flying Fantasy, as multi-hued and intricate as its cover image, vibrates with life, and the listener leaves the thirty-eight-minute album wanting more.
15. Jane Ira Bloom: Sixteen Sunsets (Outline)
Acclaimed soprano saxophonist Jane Ira Bloom brings thirty-plus years of experience to her first all-ballads album Sixteen Sunsets. She's covered standards before—Kurt Weill and Maxwell Anderson's "Lost in the Stars" on Art and Aviation and Hoagy Carmichael and Ned Washington's "The Nearness of You" on The Nearness, to cite two examples—but does so even more plentifully on Sixteen Sunsets, which complements nine American songbook classics with five of her own compositions. One of the recording's great pleasures comes from observing how Bloom straddles the line between hewing closely to a given song's melodies and straying from it with soloistic embellishments. Put simply, her handling of the album content suggests not only an acquaintance of long-standing but one of deep affection, too, all of which makes Sixteen Sunsets noteworthy for presenting some of the most emotional playing of Bloom's on record.
16. Marvin Ayres: Ultraradian Rhythms (Wall Of Waves/Market Square)
Having already issued a number of well-received albums such as Cellosphere, Neptune, and Harmogram Suite, British composer Marvin Ayres returns with the wondrous Ultradian Rhythms. This latest effort can easily be heard as an encapsulation of sorts, a six-part orchestral composition that brings together the myriad strengths of Ayres as both composer and musician. What makes Ultradian Rhythms particularly compelling is that every violin, viola, cello, and double bass part was played live by Ayres, with no copies or duplicates generated in order to simulate an orchestra. In other words, while overdubbing was of course used, the recording's orchestral effect wasn't realized by merely duplicating a single recorded part but rather by painstakingly playing and layering multiple parts, a move that lends this remarkable recording of modern classical music enhanced authenticity and credibility.



17. Brock Van Wey: Home (Echospace [Detroit])
Brock Van Wey's issued a huge number of bvdub releases but far fewer under his birth name, which makes this latest double-CD release something of an event for devotees of the highly individualized soundscaping for which the China-based American producer has become known. Adding to its significance is the fact that Home appears on Echospace [Detroit], which issued Van Wey's much-admired White Clouds Drift On and On five years ago. While his heartfelt music has always been distinguished by an intense motional dimension, Home takes it up a notch or two in presenting ten long-form meditations that scale oft-ecstatic heights. In keeping with its title, Home is suffused with a powerful sense of longing, like a sweetly sorrowful memory of a time nostalgically longed for yet hopelessly out of reach.
18. Octet Ensemble: Scatter My Ashes (Belarca Records)
Thoughts of minimalism come to mind as one listens to Octet Ensemble's Scatter My Ashes, the outfit's debut album featuring works by Octet founder William Susman, though perhaps not in the way one might expect. First of all, Susman would seem to be part of a post-minimalism generation of composers whose music suggests the influence of figures such as Reich and Glass without being overly beholden to it; stated otherwise, echoes of minimalism reverberate within Susman's music without holding it hostage. Secondly, the Octet Ensemble project is minimalistic in a more literal sense in its instrumental makeup, given that it functions as an orchestra but in miniature form with each multi-member orchestra section represented by a single player. Generally speaking, the material on Scatter My Ashes is resplendent and melodious, and easy to embrace when its fresh blend of neo-classical, jazz, and popular song-based forms sparkles so effervescently.
19. Hammock: Oblivion Hymns (Hammock Music)
There's always been a pronounced symphonic dimension to Hammock's music, but to a large degree it's been more figurative than literal, even if strings have appeared in their music before. But on Oblivion Hymns, guitarists Marc Byrd and Andrew Thompson take a symphonic plunge into neo-classical music by eschewing drums and most other post-rock-associated sounds and featuring instead strings, a children's choir, and a stirring vocal on the hymnal closer. It's conceivable that some long-time Hammock fans might grumble about seeing the group distance itself so far from the shoegaze and post-rock genres. But those with open ears will find much to appreciate about the new recording, especially when so much of it is soul-stirring.
20. Emilia Martensson: Ana (Babel)
Emilia Mårtensson's sophomore album Ana follows 2012's And So It Goes… with forty-one minutes of splendid new material by the London-based Swedish singer. Describing it as a vocal-based jazz recording isn't inaccurate but not the whole story. Yes, her voice is an undeniably virtuosic instrument that lends itself naturally to a jazz-like presentation. But Ana also expands upon the typical vocal jazz date in a number of ways: string textures are worked into the songs' arrangements, and the set list not only includes Mårtensson originals but covers and a traditional Swedish folk song, too.
21. Stein Urheim: Stein Urheim (Hubro)
22. Death Blues: Ensemble ( Rhythmplex )
23. Ken Thomson: Thaw (Cantaloupe Music)
24. Bruno Sanfilippo: ClarOscuro (Ad21)
25. Mary Halvorson: Reverse Blue (Relative Pitch Records)
26. Nicole Mitchell's Black Earth Ensemble: Intergalactic Beings (FPE Records)
27. 36: Dream Tempest (3six Recordings)
28. Maxwell August Croy And Sean Mccann: I (Students Of Decay)
29. Robert Hood: M-Print: 20 Years Of M-Plant Music (M-Plant)
30. Ken Thomson And Slow/Fast: Settle (NCM East Records)
31. Dday One: Dialogue With Life (The Content (L)Abel)
32. Mark Lomax Trio: Isis And Osiris (Inarhyme Records)
33. P.J. Philipson: Peaks (Little Cracked Rabbit)
34. Ian William Craig: A Turn Of Breath (Recital)
35. Mark Templeton + Kyle Armstrong: Extensions (Graphical)
36. Grouper: Ruins (Kranky)
37. Neil Leonard: For Kounellis (Gasp Records)
38. Girma Yifrashewa: Love And Peace (Unseen Worlds)
39. Carl Hultgren: Tomorrow (Blue Flea)
40. David Pritchard: Among The Missing (Morphic Resonance)




01. VA: Platinumbreaks Vol 4 (Metalheadz)
If I didn't know any better, I'd think that whoever compiled Platinum Breakz Vol 4 deliberately designed its contents to show just how rich in stylistic scope drum'n'bass can be. Far from being an overly restrictive straightjacket, the genre has proven to be not only enduring but elastic, and never more so, it seems, than today. All talk aside, the music speaks for itself on the seventeen-cut collection, and listeners with a jones for stunningly inventive drum breaks will discover much to dig into in its 100 minutes. Lots of marquee artists participate, among them Calibre, Om Unit, Lenzman, Jubei, Consequence, Dub Phizix, and Skeptical. Decades after the form's emergence, Platinum Breakz Vol 4 sends an extremely strong message in affirming the vitality of drum'n'bass as a genre and a form amenable to a broad range of stylistic treatments.
02. VA: Emerging Organisms Vol 5 (Tympanik Audio)
03. VA: Aphelion (Token)
04. VA: Total 14 (Kompakt)
05. Maya Jane Coles: Fabric 75 (Fabric)
06. VA: Future Disco 7 (Needwant)
07. VA: 7 Years Of Outcross Records (Outcross Records)
08. VA: Anomalie3 (Gravite)
09. VA: 15 Shades Of White (Dronarivm)
10. VA: The Silence Was Warm Vol. 5 (Symbolic Interaction)
10 EPS / SINGLES / 12-INCH DISCS / MINI-ALBUMS




01. Lubomyr Melnyk: Evertina (Erased Tapes)
While at first glance Evertina would appear to be an extension of Lubomyr Melnyk's 2013 album Corollaries, its style is radically different. For on this twenty-four-minute EP, a more gentle side of Melnyk's artistic persona is presented, and the tidal wave of sound captured on "Continuous Piano Music" releases such as Corollaries, Three Solo Pieces, and Windmills is set aside for three unabashedly lovely pieces by the Ukrainian pianist that are delicately rendered and wistful in spirit.
02. Om Unit: Inversion (Metalheadz)
03. Mako: Mako Presents The Truthseekers EP (Metalheadz)
04. Alix Perez: U EP (Exit Records)
05. Blu Mar Ten: Famous Last Words Remixes Vol 1 (Blu Mar Ten Music)
06. Elika: Girls Be Serious (2 Of 3) (Saint Marie Records)
07. Total Science: So Addicted (Warm Communications)
08. Michael Jon Fink: From A Folio (Cold Blue)
09. Fracture: Loving Touch (Exit Records)
10. Mako: Back To The Source EP (Dispatch Recordings)
A very sincere thanks to the many individuals, artists, and organizations that generously supported and contributed to textura during 2014: Babel, Balmorhea, Maya Beiser, Jane Ira Bloom, Brooklyn Rider, CJ Camerieri, Cantaloupe, Jim Fox, CYNE, Denovali Records, Yair Etziony, Mike Fazio, Jim Fox, William Ryan Fritch, Randy Gibson, Gruenrekorder, Hammock, Hubro, Dennis Huddleston, Innova, Ryan Keane, Akira Kosemura, Lenzman, Lilies on Mars, Mark Lomax, Son Lux, Sean McCann, Cam Merton, Nicole Mitchell, Rob Moose, Jon Mueller, n5MD, New Amsterdam Records, Papir, Populist Records, Steve Rachmad, Michael Robinson, Maria Schneider, Dirk Serries, Nadia Sirota, Sontag Shogun, Helge Sten, William Susman, Ken Thomson, Christopher Tignor, Tomorrow We Sail, Udeze Ukwuoma, Stein Urheim, Western Vinyl, Julia Wolfe, Scott Worthington, Girma Yifrashewa, and Jeppe Zeeberg.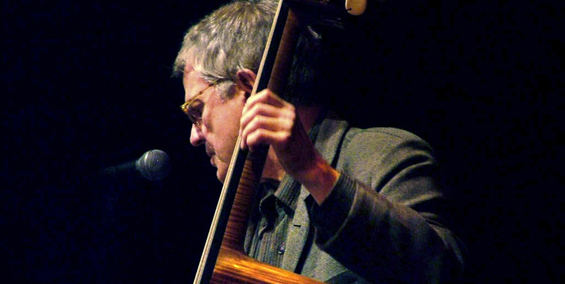 Charlie Haden (August 6, 1937-July 11, 2014)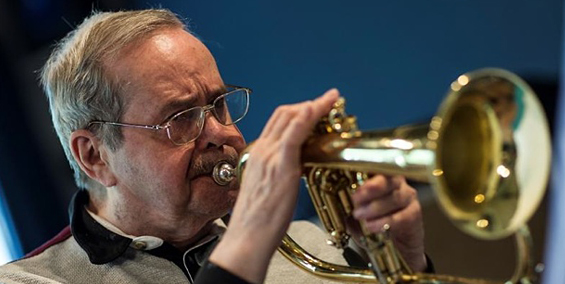 Kenny Wheeler (January 14, 1930-September 18, 2014)
Goodbye also to Mark Bell (c.1971-October 12, 2014), Jack Bruce (May 14, 1943-October 25, 2014), Glenn Cornick (April 23, 1947-August 28, 2014), Frankie Knuckles (Janurary 18, 1955-March 31, 2014), Joe Sample (February 1, 1939-September 12, 2014), Peter Sculthorpe (April 29, 1929-August 8, 2014), Johnny Winter (February 23, 1944-July 16, 2014), and so many others.
December 2014