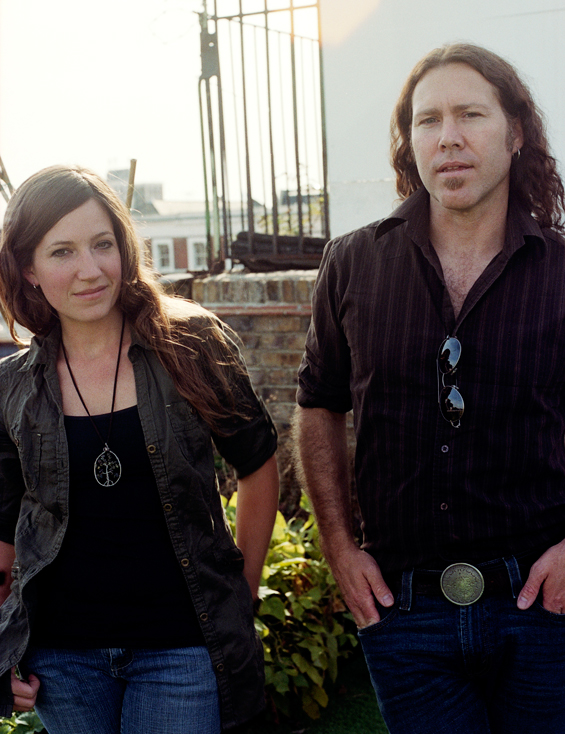 photo: Cat Stevens
ARBOREA'S 10 ESSENTIAL ALBUMS (AND TWO SONGS) AS LISTED BY BUCK CURRAN
Calling Arborea a folk duo does a gross disservice to the band; one should, perhaps, dispense with labels altogether, given how thoroughly the group's music transcends any one genre. So let's just say that Shanti and Buck Curran, the Maine-based husband-and-wife duo who make up Arborea, make mesmerizing music, full stop, even if strains of Appalachian folk music, English madrigals, blues, and psychedelic folk do occasionally surface within their songs. To date, the Currans have issued a number of splendid albums, a self-titled collection (issued on Fire Museum Records in 2008) and House of Sticks (on Borne Recordings in 2009) among them, and Buck recently oversaw the production of the superb tribute compilation We Are One, In The Sun: A Tribute To Robbie Basho. What distinguishes Arborea's sound most of all is both an emphasis on natural instrumentation (guitars, banjo, violin, and percussion) and Shanti's haunting singing, and more of both will no doubt be on display when Arborea's new album, Red Planet, is released on April 26th (in both LP and CD formats) on the Portland, Oregon-based label Strange Attractors Audio House. "Careless Love" (video below) certainly bodes well for the album; so too does the fact that Helena Espvall plays cello on the record, and covers of Tim Buckley's "Phantasmagoria in Two" and the traditional "Black is the Colour" also appear. We're delighted that Buck was able to find time to contribute a top 10 to this month's issue.
Arborea: "Careless Love"
(Red Planet, Strange Attractors Audio House)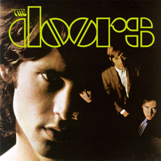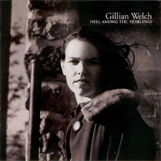 1. The Doors: The Doors
Dark and complex, The Doors' first album features the best elements of music that Shanti and I are attracted to. The Doors were masters at creating evocative and provocative visual music. Jim Morrison is also one of the best singers I've ever heard. His voice had great depth and emotion, and he also had one of the best screams in rock'n'roll. The lyrics are poetry, the rhythms are complex, the keyboard playing is sublime, and Robby Krieger's slide guitar is both melodic and bluesy!
2. Gillian Welch: Hell Among the Yearlings
Gillian Welch and Dave Rawlings write and play contemporary music as if they both had stepped out of a time machine from the Depression Era. "One Morning" is one of our favourite songs, but the entire album is incredible. The tones and mood that exist on that album, both lyrically and musically, feel really dark and timeless.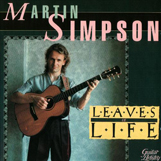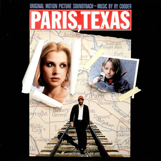 3. Martin Simpson: Leaves of Life
The first acoustic guitar instrumental record that made a huge impact on me. Martin creates a dynamic world of sound with his virtuosity and the use of several unique and responsive hand-built acoustic guitars. As a musician Martin is equally comfortable playing Reverend Gary Davis or Robert Johnson tunes as he is traditional ballads from the British Isles. Leaves of Life is an album of instrumental guitar arrangements of traditional British Isles ballads, many of which he learned from vocal airs. It's an album that's steeped in a dark, mysterious mood, and songs like "Green Fields of America" are otherworldly. His slide playing and command over the dynamics of single-note passages (and use of guitar overtones) are a great influence on my playing. The complex voices of the guitars he used on this album influenced me to build my own acoustic guitars.
4. Ry Cooder: Paris, Texas (Soundtrack)
Blind Willie Johnson's "Dark is the Night, Cold is the Ground" was the key piece of music that set the entire mood for this soundtrack. Paris, Texas is a guitar-based soundtrack that perfectly captures the essence of the wide open landscapes of the west and the complex nature of the people who exist in the film. In the early '90s I read an interview with Ry Cooder, and he spoke about the advantages of alternate tunings, playing without picks to get one's fingers and mind really in touch with the strings of the guitar, and also the advantages of slides made of glass. All of those things made a deep impression on me.
Arborea: "Blue Crystal Fire"
(We are all One, In the Sun, Important Records)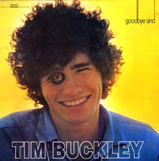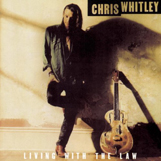 5. Tim Buckley: Goodbye and Hello
Tim Buckley's music is full of passion and poetry. He was a great example of a person who was really trying to say something important with his music. He never seemed satisfied standing still musically and was heavily inspired by jazz and the art of improvisation. His music is a great influence on the sound of Arborea and we feel like we are carrying the torch for the Free Folk musical forms that he helped pioneer. We've finally recorded our own version of "Phantasmagoria In Two," our favourite song from that album. It will appear on our forthcoming record Red Planet that Strange Attractors Audio House will release in April.
6. Chris Whitley: Living With The Law
Chirs Whitley is without a doubt one of America's finest and most prolific songwriter-musicians. His music is full of dark, sensual poetry, and his ethereal music is informed by archaic blues and folk forms, as well as jazz and experimental music. He mostly wrote and performed his music on old metal body National Guitars tuned to alternate tunings of his own design. Living With The Law is an album with the feel of the American West and filled with imagery of the people who are at its heart. Chris passed away too young at the age of forty-five in 2005. Dirt Floor, Hotel Vast Horizon, and his last album Soft Dangerous Shores are also essential records.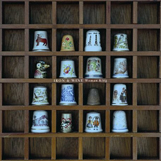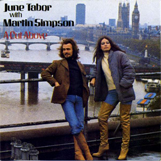 7. Iron and Wine: Woman King
Sam Beam is obviously a well-known contemporary singer-songwriter, but back in 2005 this album wasn't talked about that much. Sam is a great lyricist and also being an ex-film teacher, writes from a visual perspective. Woman King is his darkest and most sensual album and it was those elements that we were drawn to. Shanti in particular appreciates his ability to write great poetic lyrics. Being parents we can relate to his songs as they weave unique imagery about children, family life, and intimate adult relations.
8. June Tabor and Martin Simpson: A Cut Above
A British folk album from 1980 that still remains one of our favourite albums. This is one of the very first albums I introduced to Shanti when we got together. June Tabor's voice is emotive and powerful, and Martin Simpson's musicianship is evocative and flawless. From the cover art to the songs inside the album, this was the initial archetype for Arborea.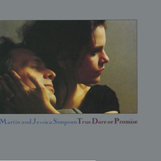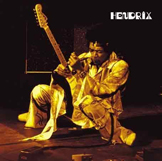 9. Martin and Jessica Simpson: True, Dare, or Promise
This time Martin Simpson is paired with the American singer Jessica Radcliffe. This album is filled with intense darkness, both lyrically and musically. In particular, the singing, dark poetry of the lyrics, slide guitar, and ethereal production on the song "Wholly in My Keeping" has been a great inspiration to us.
10. Jimi Hendrix: Band of Gypsys (Live at the Fillmore East)
Listening to the albums Jimi Hendrix made are some of the first truly inspirational musical experiences of my life, and I think his music is even more relevant today than it was in the late '60s. Listen to "I Don't Live Today" or "Are You Experienced" and you'll hear the sounds that first got me inspired to play guitar and start making my own music. In particular, the live performances that make up the album Band of Gypsys are some of the best live performances by any artist, in any genre, from any era. Listening to "Machine Gun" from that night, you can hear someone who is connecting with something higher than the everyday, physical world that we know. The music on this album is transcendent!
TWO SONGS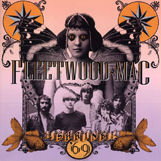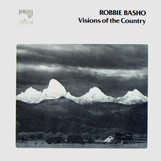 1. Peter Green's Fleetwood Mac : "I've Got a Mind to Give Up Livin'," Live at the Warehouse 1970
I'd known Peter Green's name for almost twenty years but didn't start listening to him until around 2001 after I read a cover story feature that Guitar Player Magazine did on him. After reading the article, I ran out and bought a copy of Shrine 69', a live archival recording of a Fleetwood Mac concert in California in 1969 that was mentioned. I immediately fell in love with Peter Green's singing, something I don't think anyone should separate from his amazing guitar playing. This live performance by Peter Green, recorded while Fleetwood Mac was on tour with the Grateful Dead in 1970, is just amazing! It's one of the most emotive performances by a singer/guitar player that I've ever heard.
2. Robbie Basho: "Blue Crystal Fire," Visions of the Country
This song appears on Basho's album Visions of the Country from 1978. The first time I heard this song I almost felt like Basho had written it for us to discover, and I could instantly hear Shanti singing it. I just knew right away that it was the perfect Arborea song so I introduced it to Shanti and soon after we recorded the version that ended up on We Are All One, In the Sun, the Robbie Basho tribute I created that Important Records released in 2010. Robbie Basho's music is full of grace and fire, and like Tim Buckley, Basho is one of the true pioneers of the style of acoustic-based music that has inspired our music.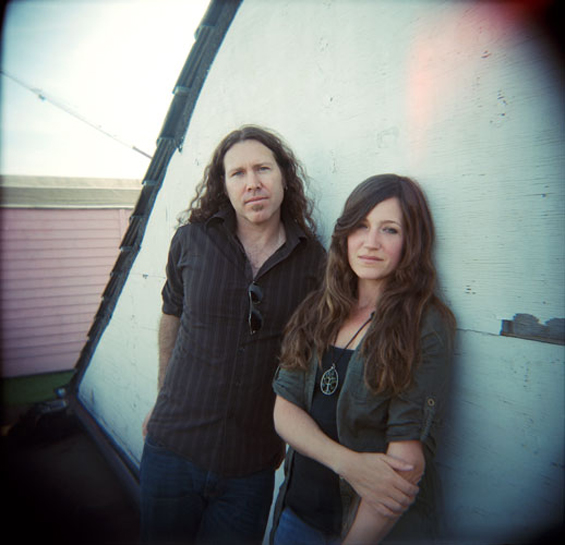 photo: Cat Stevens
February 2011