FOVEA HEX'S TEN EARLY EAR-OPENERS
What a long, strange trip it's been for Fovea Hex leader Clodagh Simonds. Born in 1953, the Irish musician, songwriter, and singer had an initial taste of fame as a member of the Irish psych-folk outfit Mellow Candle (whose sole album, Swaddling Songs, has been re-released several times after being re-discovered twenty-five years after its initial release), after which she did sessions with Thin Lizzy (Shades of a Blue Orphanage) and Mike Oldfield (Hergest Ridge, Ommadawn). While recent years have found her singing for Current 93 and Matmos, her primary focus at present is Fovea Hex, which has just issued its premiere full-length, Here Is Where We Used To Sing, after having mesmerized listeners with three EPs collectively titled Neither Speak Nor Remain Silent (2005's Bloom, 2006's Huge, and 2007's Allure). That Simonds (ably abetted by fellow Fovea Hex members Michael Begg, Laura Sheeran, and Cora Venus Lunny) has been able to draw figures such as Carter Burwell, Roger Doyle, Brian and Roger Eno, Robert Fripp, Percy Jones, Andrew M. McKenzie (The Hafler Trio), and Colin Potter (Nurse with Wound) into the group's fold offers some hint of the music's seductive character. Never has Fovea Hex sounded more vital and powerful than it does on the new recording, in large part due to the visionary quality of Simonds' songwriting and her entrancing vocalizing. Needless to say, we're honoured that Simonds has granted us this fascinating glimpse into the sounds that helped shape her unique artistic sensibility.
Clodagh Simonds: Ireland in the '50s, '60s, and '70s was a bit of a backwater … and once I left home and moved to London in 1971, I was flooded with all kinds of new impressions, way more than I could ever organize in to a Top Ten anything. But I can describe ten things that really opened my ears while I was growing up … from zero to eighteen years old…..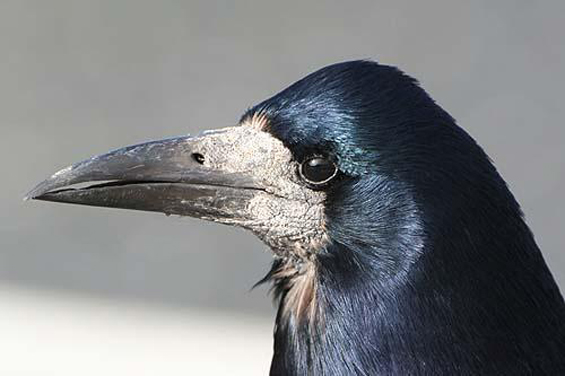 1. Rooks
At my grandmother's house in Co Down, which was my first home, there is to this day a huge rookery. The sound of rooks would have been one of my very earliest sound impressions, and whenever I hear them now, they bring a wave of peace and contentment—I'll always feel at home near a rookery.
2. "We Three Kings"
One of my very earliest memories is when I was perhaps two or three and in the bath, and my mother's Austrian friend Maria was bathing me and my brother—and she often used to sing. But this was different—this particular song; it's my first memory of being really entranced by a piece of music. I remember just listening avidly, and saying "More! more! more!" I wanted to hear it again and again, I couldn't get enough. I had no idea what it was about, I just loved the shape of it, or something. I remember Maria thinking it was very funny that I kept demanding she sing it yet again—but I just had to keep hearing it.
3. "Tantum Ergo"
We had moved to Dublin when I was about nine, and I was enrolled at the Convent of the Holy Child, Killiney. This is where I first heard plainchant—which I loved; "Tantum Ergo" is a chant sung during Benediction, which was my favourite sacrament—mysterious, with long silences, and the highlight was the elevation of the host, which to me looked just like the sun … Even though I wasn't really all that religious, and I was pretty much a Bad Girl at school, I was strangely devastated by Vatican II when Latin was dropped, and the long black robes the nuns wore were replaced by blue crimplene, and they all suddenly looked like air hostesses—all the Gothic elements were suddenly swept away, and something in me was shocked and saddened by the Great Update. We had no warning—we just returned to school one September, and everything was modern.
4. "Marianina"
We had a lovely music teacher called Miss Dowling, and one day she made the startling suggestion that we divide the class in two, and one half might sing something, while the other half sang something else in harmony. Again, I would have been around nine or so—and I would have recently started "proper" piano lessons (even though I had started at about four with my Grandmother), but the idea that you could sing in two parts had never occurred to me. "Marianina" is just a pretty little song about the sea, not an especially wonderful tune—but it was the idea that captivated me. Not only did I find it easy, I was immediately convinced that this was one of the best ideas any human had ever had—I sang harmonies to everything I heard, or tried to, from then on. We learned three songs in rapid succession: after "Marianina" there was "The Pearly Adriatic" and then "Santa Lucia." I was completely hooked.
5. The Crystals: "Da Doo Ron Ron"
This would have been very shortly afterwards, when I was about ten. By this time, I'd been exposed over the years to lots of music from both grandmothers, one of whom was lowbrow (popular music from the '20s, '30s, and '40s) and the other highbrow (Chopin, Debussy, Ravel), plus the kind of music my parents liked, mostly Glenn Miller and so on. But when I first heard "Da Doo Ron Ron" blasting out from a jukebox (and I'd never seen a jukebox before) in a deserted beach cafe circa 1963, I have to say, I thought I'd died and gone to heaven. Not only had I hardly been exposed at all to anything contemporary anyway, but the simplicity and repetition were a total novelty to me. I remember literally being transfixed—I remember it so vividly—I was like a deer in the headlights—this was my first experience of I Can't Believe My Ears. Not so much the shape of the song, this time, but just the pure sound of it, the volcanic energy in it. Say what you will about Phil Spector, my spine still tingles when I hear it. And really, it's what started me off writing. As soon as I got home, I sat down at the piano and tried to work out how to play it. Which I did, fairly quickly—and then I started thinking, "Hmmm, this isn't so hard." I had no idea up until then that you could do so much with just three chords. I was still completely fascinated by harmony, and the possibilities of more-than-one-voice, and I found two very willing companions in Alison Bools, who was in the same class as me, and Maria White, who was in the year above. We began spending every spare moment singing the mad little songs I was writing, as well as whatever could work out from the songs I heard on Radio Luxembourg, which was my only source of pop, and to which I became very devoted.
6. The Beatles: Please Please Me
I first heard about The Beatles through a friend of my older sister Jacquie's … and it was the first album I ever bought with my own money: 30 shillings. My pocket money was one shilling a week, so it meant some serious saving, and serious chocolate sacrifice. I played it incessantly, and I was fully aware that it was cutting edge and painfully cool. I think I was the first person among my friends to have heard of The Beatles; Jacquie had heard about them from a friend who lived in England (which meant she was seriously cool). They played Dublin in November '63—I would have been ten—but my parents decided I was too young to go, so my older sister Jacquie got to go with her pals, and I had to stay home. It was real agony for me. We forget how strong those feelings can be. I worshipped them. I knew all the words, all the harmonies, and nearly all the chords—and she didn't. Pure agony. I spent the next few years saving all my money for records.
7. Bob Dylan: "Positively Fourth Street"
This is what woke me up to Lyrical Content, I think. Though I was also blown away by the lightness and grace of his singing—but the idea that you can sing about something OTHER than boys/girls/love? The lyrics were so powerful and so negative and charged, unhappy, unsweet—and it worked so well … needless to say, I think I wrote my first Hate Song soon afterwards…..
8. György Ligeti: "Lux Aeterna"
I saw a TV documentary about Ligeti and was absolutely gobsmacked by it—this was my first exposure, I guess, to "alternative" music. I knew absolutely nothing about modern composers, and stumbled on the programme by chance. He sounded like the most intelligent man I had ever heard; there were shots of him in a park, speaking about the sound of the footsteps, the sound of the traffic, the birds, all the different levels and tones—and how you could hear it all as music—who can say where sound ends and music begins? I was just thinking, "Yes! Yes! Yes!" Everything thing he said sounded so wise. Then they played some of what I later figured must have been "Lux Aeterna." It left me completely speechless; I felt as if I'd been shown a whole other world. There was no way I could access it, or replicate it—and it never occurred to me (for some reason) that I might be able to buy an album of it. I forgot his name, and nobody I knew seemed to have watched the programme—I found it almost impossible to describe how it sounded anyway. I thought I might never hear it again. Later when I heard it being played in Space Odyssey, I was really overwhelmed at having found it again; it was an extraordinary feeling—it had haunted me.
9. The Incredible String Band: "Maya"
It was around this time that I met Dave Williams, at some party I'd reluctantly attended; he was the guitarist in the band, and I found him far more interesting than any of the guests. I had just finished school and was about to be shipped off to Italy to spend nearly a year with a great aunt, being deemed too young to be Let Loose Upon The World, and I introduced him to my schoofriend and singing companion Alison before I left. By the time I got back, they were singing and working together, she had joined his band, and they were also a couple—and then we all formed Mellow Candle. His tastes were far more eclectic and sophisticated than ours, and he introduced us to so many artists: Joni Mitchell, Frank Zappa, Yes (he was a particularly avid fan of Yes), Pink Floyd, and so on. But for me, The Incredible String Band made the biggest impact—I was bowled over by Joni Mitchell as well, but somehow the String Band made a stronger or deeper impression, I'm not sure why. And especially this song; I remember thinking almost straight away "I want that song played at my funeral." I think it's the way it embraces everybody and everything, the scope of it is so generous and broad, but the touch is so light.
10. Sean Nós
Dave acted as a kind of super-mentor in the year or two before we left Ireland. Even though he himself was from South Africa, his knowledge of music was so extensive that he knew far more about Irish traditional music than either Alison or me. It was he who made the first contact with Donal Lunny, who, together with Andy Irvine, were running regular sessions at Slattery's in Capel Street. They brought a completely new life to Irish traditional music, and I (and thousands of others as well) suddenly began to realize how rich a heritage we had here, right in front of our noses. It was Donal who got us our first big public performance, supporting the Chieftains on St. Patrick's Day,1970, at Liberty Hall. And we used to regularly play at Slattery's, and then hang out with Donal and Andy, playing and singing until the sun came up. Probably the biggest revelation was when I first heard Sean Nós singing on the radio, it was a show Donal had told me about, and it was another moment when the world stood still for me. It was like finding buried treasure. I was completely mystified as to why it was so hidden from us in school, where the emphasis had been on Gilbert & Sullivan and Handel and so on—very bog-standard, universal material. Why would you not present children with the jewels from their own crown? It was an American order of nuns who prided themselves on being very modern and forward-thinking. But between scrapping the plainchant, and not telling us about Sean Nós, I think perhaps they threw out the baby with the bathwater.
So—by the time we all left Ireland and moved to London in 1971, I'd say most of my musical leanings had been formed or shaped by these ten elements—for better or worse, the foundations had been laid.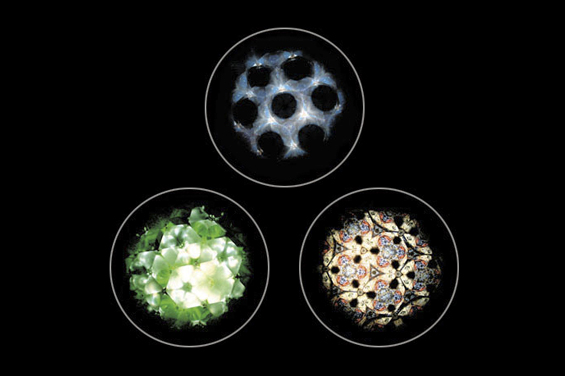 June 2011