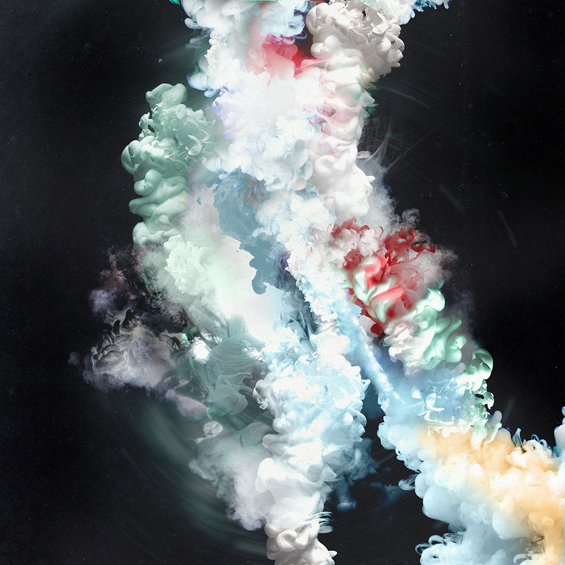 36: Dream Tempest
QUESTIONNAIRE II: 36 / STEVE RACHMAD / DIRK SERRIES
textura is delighted to feature in its second Questionnaire 36, Dirk Serries, and Steve Rachmad, the first two of whom have new releases reviewed in this month's issue.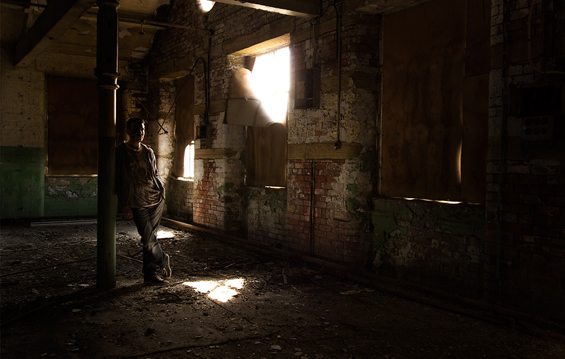 36
UK-based producer Dennis Huddleston creates ambient music of a particularly refined and atmospheric kind under the 36 (pronounced three-six) guise and also oversees the operation of 3six Recordings, the home for self-released works such as Hypersona (2009), Hollow (2010), Lithea (2012), and Dream Tempest (2014, reviewed here).
My latest recording: My new album Dream Tempest, which I spent the last nine months working on.
On the horizon: A few compilations I can't yet talk about, as well as a remix or two. Honestly, though, I'm looking forward to having a little break from music so I can return fresh and re-inspired for when I inevitably start my next major release, whenever that may be. I try not to make too many plans, as they inevitably change, and it's more exciting to be spontaneous.
The biggest change in my music since my career began: Mostly just newfound technical/production knowledge rather than any grandiose life change or anything. I've had a pretty firm vision for how I want the 36 project to be since the very beginning and that hasn't really changed. I doubt it ever will.
The thing that most distinguishes my music or sound from others: That's not really for me to judge, as I just do my own thing, not really worrying about anyone else. I've always just made music for myself, in a very selfish way. Saying that, it does make me happy that other people listen and enjoy my work, so perhaps they could answer it better than I ever could.
The thing I'm most trying to communicate in my music: Whatever it is, it can't be described in words. Just put on your headphones, find a quiet place, and hopefully it'll start to make sense.
What musically I'm most proud of: I have a few personal favourites from my discography, but honestly, I'm proud of all the music I've released. I listen to everything countless times before I release any piece of music I make, and I like to think that I have a pretty good grasp of my own personal quality control by now. I don't hate anything I've done, and considering some of my tunes are nearly ten years old now, I'd say that's quite a success!
A favourite piece of music when I was a child: I was a weird kid and even as a twelve-year-old, my Walkman was mostly filled with old acid tracks and hardcore tunes I stole from my brother and sister. All my mates thought I was nuts, really, but I just fell in love with strange sounds and rhythms. Back then, music in the UK was going through a pretty massive paradigm shift and everything I could get my hands on was incredibly inspiring. It set me on a lifetime love of music on the fringes.
A piece of music I wish I'd written: EUS: "El Camino" (Levitation Remix by BLACK SWAN). Seriously, this tune is just brutal and beautiful. It leaves me speechless every time I hear it. The original is great too, but Black Swan took it to the next level. They're two fantastic producers who deserve far more recognition.
A memorable concert I attended: Too many to mention, really. I like to keep things fresh and alternative between the more intimate gigs with the full-on warehouse-style rave-ups. I love all kinds of music and am lucky that I live in a country that offers such a large gamut of things to see.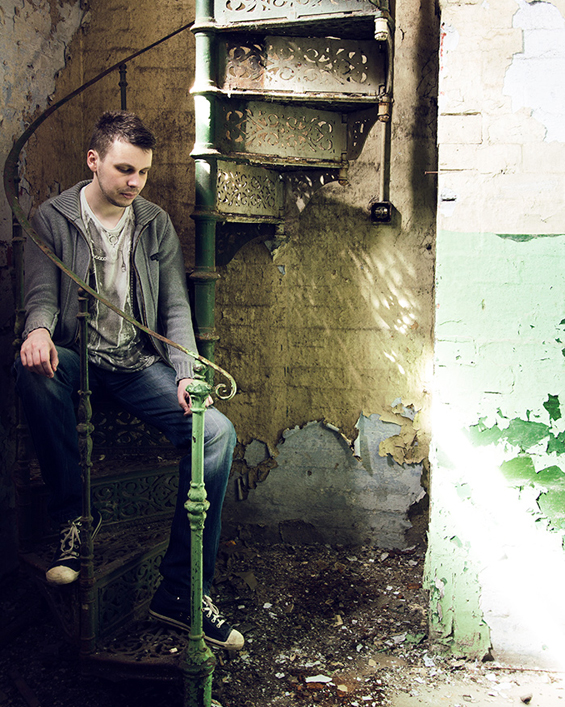 The artist with whom I'd love to collaborate: I believe that most artists tend to do their best work solo and don't think I'm an exception to this. For better or worse, music production is a very solitary activity and for the kind of music I make as 36, I think it works best with me being alone in my studio, free of any distraction.
The artist or musical piece people would be surprised to learn I love: I love all kinds of music. Every genre has its highlights and if you look hard enough, you can probably find something that resonates with you, even in the most unlikely of places. Be open, give everything a chance.
What I'm listening to now: I've been playing Jeremy Schmidt's Beyond The Black Rainbow OST a lot lately. It's brilliant. I hated the film but absolutely fell in love with the score. I'm so happy it's finally getting a vinyl release and bought it the moment it was announced.
The best advice I've received: Follow your heart, ignore the haters, don't compromise on your vision.
If I could time-travel and give my fourteen-year-old self one bit of advice, it would be: Nothing. For better or worse, every decision I've made, good or bad, has led me to where I am now. I'm in a happy place, I feel pretty content with my life, and I'm proud of my work. Whatever my fourteen-year-old self was doing, I say keep doing it.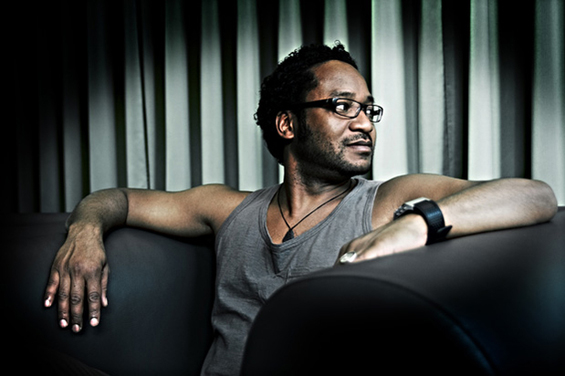 STEVE RACHMAD
Since the mid-'90s, Amsterdam-based electronic music pioneer Steve Rachmad has produced techno and house music for labels such as Cocoon, Music Man, Tresor, M-Plant, and Delsin under a dizzying number of aliases, among them Black Scorpion, Tons of Tones, Rachmad Project, Parallel 9, and Sterac. He began DJing at the age of fifteen in a small Amsterdam club, after which the acquisition of gear (such as a TR-808 in 1985) led to the development of a personal style that would reach one of its strongest culminations in the 1995 Sterac album Secret Life of Machines (supplemented with remixes by Ricardo Villalobos, Joris Voorn, and Marc Romboy, a remastered version of the techno classic was released on 100% Pure in 2012 and is reviewed here).
My latest recording: A remix of "Consortium" I've done for the Taapion label for an artist called PVNV.
On the horizon: A release on Delsin coming soon, Resident Advisor podcast, and a whole bunch of great gigs coming up. Just to name a few: Womb (Tokyo), Boiler Room at Dekmantel festival (Amsterdam), Output (New York), playing for Carl Cox (Space) and Circoloco (DC10) on Ibiza, Trouw (Amsterdam), Klockworks showcase at Berghain and my birthday at Studio 80 (Amsterdam) with a very special line-up.
The biggest change in my music since my career began: I guess lately after listening to more experimental stuff I've noticed I'm loosening up my musical borders. I'm open to more freedom and unexpected weirdness that happens during sessions. For example: if I play a bass line in a certain way but the sequencer draws the notes in a different direction than I played them, in the past I would have changed every note one by one back to how I played them. Nowadays I leave them as they are if it makes sense to me and if it sounds cool and funky. Strict as I was before, this is a new way of working for me.
The thing that most distinguishes my music or sound from others: I guess this is the sort of question you have to ask someone who listens to my music. I'm not trying to distinguish myself. Rather, I do what I feel at the moment. But maybe it is the fact I'm not staying within one certain style. I could never limit myself to one thing. For instance, when someone asks me to do a remix, the result can not easily be predicted. Because I have a few aliases, it could be any style that goes with the aliases. So basically it could end up being minimal techno, hard techno, melodic techno, dub techno, '80s style electronic disco, etc.
The thing I'm most trying to communicate in my music: It's not that I'm specifically trying to communicate something with my music, it's more that I try to bring over an emotion. I always describe music as a feeling. You either feel a piece or you don't. Or you feel one piece more than the other. And not everyone has the same feelings and the same taste and therefore not everyone will like my music. I guess you could say I'm trying to touch people who have a similar feeling or taste.
What musically I'm most proud of: As a big music lover, I'm not able to limit this down to just one track. I can point out one of the tracks I'm proud of but the word music is way too big for me to just limit stuff down to one best one or one favourite. And for probably every interview there'll be a different answer. But that also has to to do with the large number of things I've done. "Atlantis" is a beatless title I did under my Sterac Electronics moniker and that was inspired by '70s and '80s electronics masters like Kraftwerk and people like J.M. Jarre. It's one example of a track that I'm proud of.
A favourite piece of music when I was a child: Kate Bush's "Wuthering Heights" is a track that always stayed close to me ever since I heard it in the late '70s. I was quite young then but whenever I heard it later on it brought me back feeling-wise to the '70s.
A piece of music I wish I'd written: There are many pieces I'd wish I'd written but one of them is "Tides" by Nitin Sawhney. Such a beautiful piano piece.
A memorable concert I attended: In the '80s when I once saw Alexander O'Neal and Cherrelle performing on a regular club night at Club Escape in Amsterdam. I was about seventeen years old, I think. The special thing about it was that they sang as great live as on the records they released. That was very rare to me since I usually was disappointed when I heard certain singers singing live.
The artist with whom I'd love to collaborate: David Sylvian, Dam Funk, Justin Timberlake.
The artist or musical piece people would be surprised to learn I love: The Carpenters and especially "Close To You" is something I really adore. Burt Bacharach, one of my favourite composers, wrote that song plus all those amazing songs for Dionne Warwick in the '60s. Those songs are among my all-time favourites.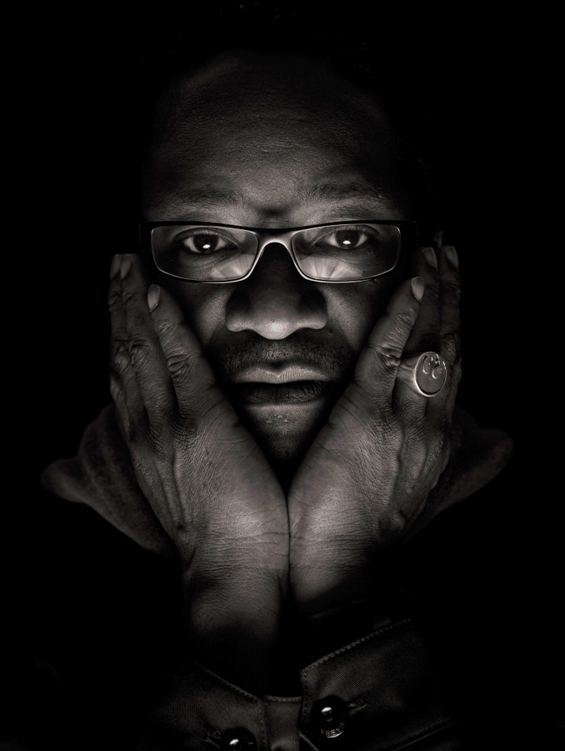 photo: Krijn van Noordwijk
Who I've been influenced by most: I'm not sure which one the most but either Larry Heard or Derrick May. They both inspired me for sure. However, that's just the house/techno part. The '80s on the other hand influenced me a lot and maybe even more than house/techno.
The best advice I've received: When I was a bit down musically and searching for what to do next, someone said to me that whatever I do, I had to stay closest to myself as possible. That was the best advice to get and the best advice to give to someone in a moment of confusion.
What I'm listening to now: I'm not listening to music at this moment, but I have this funny app on the phone running in the background. It's called Breeze, and it's basically just wind chimes twiddling in the background. You can choose a favorite wind chime from bell-sounding ones to wooden ones. I have a wooden one running in the background now. Very peaceful.
My idea of perfect happiness: As I'm writing this part, a Malayasia Airlines plane from Amsterdam to Kuala Lumpur has just been shot down, and I found out that someone I know was on that plane. Next to that the Gaza-Israel situation is daily ruling the news and stuff like Twitter. So my perfect idea of happiness would be no more wars/shootings/weapons but more warmth and respect for one another. Just imagine if this could happen; the world would be so much of a better place for everyone. But I guess that's more of a personal wish than a realistic idea.
If I could time-travel and give my fourteen-year-old self one bit of advice, it would be: I knew I had a certain talent for music at the time but was so insecure. So I guess I would say not to be so insecure and believe that everything would be all right.
The music I want played at my funeral: I haven't really though about this ever before—maybe I should. But I guess something produced by Burt Bacharach certainly will be part of it.
My motto or philosophy: Never run after a bus, as there'll always be the next one.
DIRK SERRIES
Belgian composer and guitarist Dirk Serries established a name for himself when he began releasing atmospheric music under the Vidna Obmana ("optical illusion") name in 1985. Upon retiring the project in 2005, Serries adopted the Fear Falls Burning moniker and released material under that alias as well as eventually material under his birth name. While Serries has generated a huge body of solo work, he also plays in a number of groups, among them The Void of Expansion, which pairs him with Swedish drummer Tomas Järmyr , and Yodok III, which adds Norwegian tubaist Kristoffer Lo to the duo. Both outfits recently inaugurated Serries' new A New Wave of Jazz imprint with powerful vinyl album sets (reviewed here).
My latest recording: I just finished recording an exciting and quite eccentric duo improv album with sax player John Dikeman for my A New Wave Of Jazz imprint and am waiting for the final mixes to arrive.
On the horizon: A number of projects ahead and in production, being created, or in the writing stage. In late June, in the midst of our tour, we recorded our second Yodok III album at the Sunny Side Inc. Studio in Brussels. I'm completely flabbergasted by the sheer and overpowering beauty the trio created. This double album is planned for release in February next year; I can't wait to share this one, and naturally I hope we can tour more extensively as well.
In recording mode is a solo album for Projekt Records. I'm not only returning to the label, which has been the home for my vidnaObmana moniker for years, but musically it's an extension of the Streams Of Consciousness records I've been releasing on Tonefloat:ikon. Planned for this fall/winter, it's a pure ambient record, completely improvised on electric guitar, and an ode to my classic vidnaObmana period from the late-'80s/early-'90s. And in August I'm flying to Trondheim to do two The Void Of Expansion concerts with drummer Tomas Järmyr to promote our recently released album on A New Wave Of Jazz.
The biggest change in my music since my career began: I believe two events were significant in my growth as a musician: first, that I finally, after almost thirty years of experimenting, pushing boundaries, and constantly creating exposure, dared to come out underneath the protective shield of my alter-egos. Releasing my microphonics work attached to my birth name was a huge step and made me stronger and confident that, despite the ongoing fight for recognition, I was following my own path and creating a unique little spot in the music industry for myself. Secondly, when I got invited by Trondheim's (free)jazz musicians Kristoffer Lo and Tomas Järmyr to form Yodok III, who pulled me out of this solo cocoon and made me realize I also could improvise in a team context. Yodok III has opened my ears to so much more, including genres that I had been listening to for so long but had not dared to interact with. The project also helped me shake off a control freak attitude and react and correspond musically on the spot and without any prepared structure to create music that was as inviting and organic as the music I spend hours in the studio constructing fanatically.
The thing that most distinguishes my music or sound from others: I'm convinced that the combination of specific use of loops and the tonality that I've created, not only in my years as vidnaObmana but also now with the electric guitar in the various projects, is one that definitely represents me. The use of loops, not linear but more according to the tradition of Bach's canon method, and the constant, almost subliminal, combination of notes and tones has been a permanent factor in my music and one I'm proud of and hopefully distinguishes my music from the many others that came before and will come after me.
The thing I'm most trying to communicate in my music: Beauty. I mean this without being too mellow or New-Agey but I feel there's a lot of music that doesn't provoke beauty. I always from day one, even in my harsh industrial years, tried to create a certain beauty in my music, whether it was harmonic, warm, or a sort of melancholy. I've never been for pure noise, aggression, or any other form of extremity in my music. Beauty also possesses something universal, untouchable, and organic that's specific and different from one person to another.
What musically I'm most proud of: In general: the persistence to follow my own voice despite that over time it made me lose contact with quite a lot of listeners, labels, and colleagues (referring to the transition from vidnaObmana into Fear Falls Burning). Solo: my Microphonics XXI-XXV 'mounting among the waves, there's a light in vein. the burden of hope across thousands of rivers' album. Collaboration: Yodok III and especially live in concert and the forthcoming second album.
A favourite piece of music when I was a child: Ennio Morricone's My Name Is Nobody: as a kid I was extremely fond of movie soundtracks and watching Spaghetti Westerns; this was my favourite Morricone soundtrack from that time. Also Vangelis's To The Unknown Man, which is still a fantastic piece and underrated due to later inferior works.
A piece of music I wish I'd written: Arvo Pärt's Cantus In Memory Of Benjamin Britten: so in tune with what I want to reach for. It achieves an overwhelming and breathtaking beauty as its shifting layers of repeating motives slowly multiply. Truly mesmerizing.
A memorable concert I attended: The Necks live at Paradox, Tilburg (The Netherlands), November 17th 2004: an unbelievable first encounter with a trio that showcases how dynamic, repetitive, and efficient minimalism can be.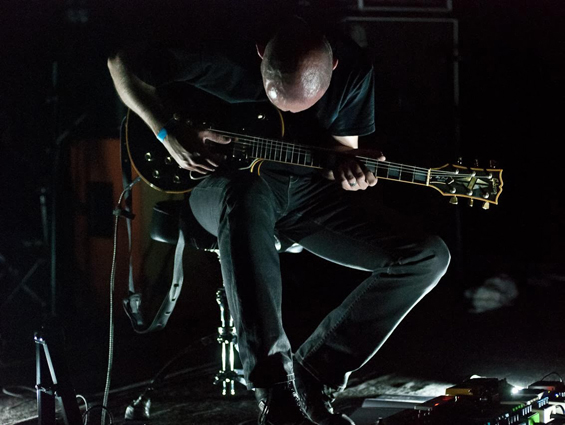 The artist with whom I'd love to collaborate: John Coltrane—no explaination needed!—and in the present The Necks, with whom I share a passion for minimalism and repetition.
The artist or musical piece people would be surprised to learn I love: Van Morrison's Veedon Fleece: beautiful and soulful and one of his most underrated albums.
Who I've been influenced by most: The hybrid version of Robert Fripp, Arvo Pärt, John Colrane, and Friedrich Nietzsche.
The best advice I've received: Everything happens for a reason.
What I'm listening to now: Keir Neuringer's Ceremonies Out Of The Air.
If I could time-travel and give my fourteen-year-old self one bit of advice, it would be: Try to be less of a control freak.
The music I want played at my funeral: The perfect trinity: A Silver Mt Zion's "13 Angels Standing Guard Round The Side Of Your Bed" (from He Has Left Us Alone But Shafts Of Light Sometimes Grace The Corners Of Our Rooms), David Sylvian's "Darkest Dreaming" (from Bees On A Cake), and Arvo Pärt's Cantus In Memory Of Benjamin Britten (from Tabula Rasa).
My motto or philosophy: "The aim of art is to represent not the outward appearance of things but their inward significance" (Aristotle)
August-September 2014