TEN FAVOURITE LABELS 2010
Each November since 2005, we've paid tribute to ten labels that have distinguished themselves and given us countless hours of listening pleasure during the year in question. This installment's selections are a typically eclectic group, with the labels collectively representing a broad stylistic range. Please note that, once again, we've opted not to repeat labels that have been included in the previous years' articles in order to let the spotlight shine on ten different labels (the 2009 selections can be reviewed here).
ERASED TAPES • HIBERNATE • INNOVA • LINE • MÜ-NEST • PROJECT: MOONCIRCLE • SONIC PIECES • SOUNDSCAPING • TONEFLOAT • UNDER THE SPIRE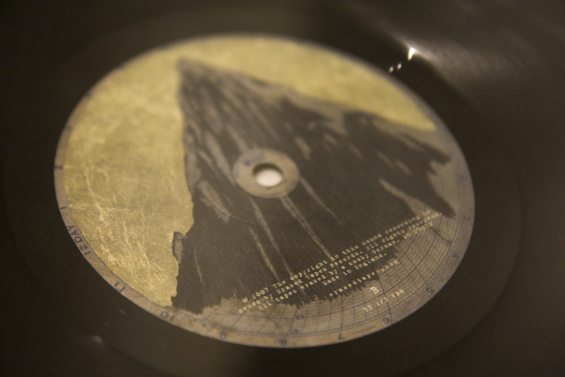 photo: Mike Hedge from Los Angeles
ERASED TAPES
Year founded and location: 2007 in London
Managed by: Robert Raths
Identity: I'm the initiator of Erased Tapes Records, a young London- and Berlin-based record label known for releasing contemplative, some say cinematic music. Our roster features a wide variety of artists from contemporary composers such as Ólafur Arnalds, Peter Broderick and Nils Frahm to the rowdy instrumental rockers Codes In The Clouds and the soulful IDM smith Rival Consoles. Setting up the label wasn't so much of a conscious plan. Whilst in the beginning I was simply following my instincts, Erased Tapes soon became a full-time occupation. On my constant search for new currents in music, I finally found something that utilizes all of my abilities and yet allows me to discover something new every day.
Distinguishing characteristics: It's probably best to ask someone objective about this, rather than the man building this monstrum. I don't even answer the phone with my real name anymore. Isn't that a bit scary? I just hope I'm not too wrapped up in my own little world yet... I guess the way every label's releases are designed and selected comes down to an either conscious or subconscious decision of the people behind it. Imagine me walking through a record store, not knowing anything about this label. Of course these records look the way they do so that I would pick them up; they feel and sound like something I'd want to discover.

It's hard to describe what it is that really makes an Erased Tapes release so unique. Everyone perceives music in a different way depending on his/her background and current mood. For me it's a timeless and cinematic quality each of these releases has in common and its effect on your imagination. It's as if the music listens to you, more like a good friend that already makes you feel better by simply listening to what's on your mind rather than the one that tries to dictate how you should feel about it. It's music that allows enough space for your own interpretation. Therefore it's most important to me that the artwork, live presentation, and promotion also gives the music enough space to speak for itself.
Proudest accomplishments: Lots of good things have happened, many I never dared to dream of. Some of these moments are otherworldly, like when Sigur Rós agreed to take Óli on tour with them, and I found myself standing at the side of a stage, watching my artist perform in front of 6000 people a night. Or when I had the pleasure of telling Nils that one of his songs got aired on the Radiohead website as part of Thom Yorke's office playlist. Stuff like this makes you go "Oh, of course! I mean, why not? It makes sense" and you feel like a five-year-old boy on Christmas day.

But then there are days when things go wrong. Nils once played a show here in London on two dead pianos. It was so hard for him to get any life out of the instruments. And it was amazing, because for the first time I understood what he meant when he said, "I communicate with the piano. But like with every other communication, the outcome depends on both people that are having it." In this case, the piano sounded so lifeless, it made Nils try so so hard to bring it back to life. And it didn't work, no matter how hard he tried. But it was beautiful in a way. My knees were shaking and I just wanted to give him a big hug and tell him that everything was going to be alright. I was very proud of him that night, just as proud as his father would be.

Not to forget these brave and completely insane people that are currently climbing a still unclimbed ice-line on Mount Kyzyl Asker in Kyrgyzstan. And they have chosen music from the two Erased Tapes compilations to form the perfect soundtrack to this perilous expedition. Reckless or not, this is certainly something I would have never dreamt of, not in a million years. You can follow their journey here: http://www.kyzylexpedition.com
Currently promoting: We are currently preparing everything for our label night at this year's Iceland Airwaves Festival. We are very excited about this opportunity as it's one of our favourite festivals out there. Our night is scheduled for Saturday, October 16 at the stunning Iðno Theatre in Reykjavík and it will see most of our artists perform in one place: Nils Frahm, Codes In The Clouds, Ólafur Arnalds, Rival Consoles, and Kiasmos.

In terms of releases, this is what we're promoting at the moment:

Peter Broderick: Music for Contemporary Dance
Codes In The Clouds: Paper Canyon Recycled
Nils Frahm: Unter | Über
Ólafur Arnalds: ...And They Have Escaped The Weight Of Darkness
Future: We have some really exciting new signings planned for early 2011, as well as new album releases by Codes In The Clouds, Rival Consoles, and Nils Frahm, followed by a new EP by Ólafur Arnalds. The new year will also see more cross-media collaborations and unique live events involving full orchestras.
Favourite labels: I really admire Tomlab, once home to some of my favourite artists: Owen Pallett, The Books, and more. Thomas has really good ears. I'm looking forward to reading about the other labels nominated. I have instant respect for anyone willing to support original music and the people who make it.
Web site: ERASED TAPES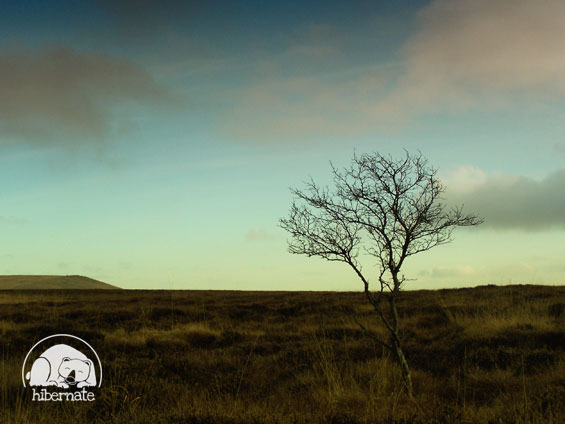 HIBERNATE

Year founded and location: July 2009 in Hebden Bridge, England

Managed by: Jonathan Lees

Identity: Inspired by the unpredictable, momentary, and quiet solitary beauty of the Pennine moors.

Distinguishing characteristics: Beautiful and minimal photography, thoughtful and careful packaging. Musically an approach that is both abstract and melodic but always with a hint of melancholy.

Proudest accomplishments: Every release that comes out, making it through to our first birthday, and every show I have put on in my home town.

Currently promoting: Danny Saul, Andrea Ferraris & Matteo Uggeri, Clem Leek, Mark Harris, Field Rotation, Warmth Terminal and Marta Mist.

Future: Wil Bolton, Sublamp, Field Rotation, Celer, Felicia Atkinson, Ithaca Trio, Hakobune, Strom Noir and Spheruleus.

Favourite labels: Rural Colours, White Box, Thy-rec, Fluid Audio, Somehow, Sustain-Release, Heat Death, Coma Architects, Gizeh, Schedios, Home Normal, Under The Spire, Dead Pilot, Audio Gourmet, Resting Bell, Tench, Boltfish, Home Assembly, Dragon's eye, Slow Flow, Experimedia, Caldo Verde, Duckbay, Low Point, Smallfish, Care, Lacies, Spekk, Type.

Web site: HIBERNATE

INNOVA
Year founded and location: Originally founded in Saint Paul, Minnesota in 1982 to put out music associated with the American Composers Forum, Innova has considerably expanded its scope since to put out work by new and established artists in a wide range of areas, from new classical to jazz to world to electronic to experimental and all points in between.
Managed by: Philip Blackburn and Chris Campbell
Identity: Innova is dedicated to cultivating new sounds for hungry minds and ears, producing small batches of high quality albums for fearless listeners and fans.
Distinguishing characteristics: Innova is part service, part business. The artists who put out music on Innova keep one hundred percent of their sales while getting the benefit of Innova's extensive network of press and radio contacts. Our catalog features over 350 titles and many of the best musical minds in America.
Proudest accomplishments: Two current Latin Grammy Nominations, managing hits from Maya Beiser, GVSU's Steve Reich and Terry Riley albums, being the home for Harry Partch and Henry Brant, and hanging in there to serve the field through eternity.
Currently promoting: The big kid on the block right now is the NYFA Collection (25 years of New York New Music), a five-CD set collecting work created by artists who have received fellowship from the New York Foundation for the Arts, including Meredith Monk, Elliott Sharp, Rudresh Mahanthappa, Pauline Oliveros, Lisa Bielawa and many more. We're also working on Nathaniel Stookey's impressive Junkestra release, Beta Collide's Psst … Psst! (which features a Radiohead remix), and the endlessly fascinating Sour Mash by George Lewis and Marina Rosenfeld.
Future: As always, our goal is to be flexible within a changing musical industry in order to continue to be the go-to label for artists in our field. Simply put, we want to offer the best service and professional guidance (in terms of publicity, distribution, and advice) we can.
Favourite labels: New World Records, Naxos, Cold Blue, and Tzadik are several of our faves. Can we vote for ourselves? Innova!
Web site: INNOVA

LINE
Year founded and location: 2000
Managed by: Richard Chartier
Identity: In 2000, Taylor Deupree, head of electronic music label 12k, entered into a collaboration with rising experimental artist Richard Chartier. The result of their encounter was LINE, a programmatic platform with a strong inclination towards the visual arts and multimedia, born from the desire to take the tactile qualities of audio installations to listeners' living rooms.
Since 2000 the LINE imprint, curated and art directed by Richard Chartier, has continued to publish documents of compositional and installation work by international sound artists and composers exploring the aesthetics of contemporary and digital minimalism as limited edition Compact Discs and DVDs.
Distinguishing characteristics: consistency and the unexpected / our sleeve design
Proudest accomplishments: too many to select just one release.
Currently promoting:
Scott Cortez: Twin Radiant Flux
Yann Novak: Relocation.Reconstruction
Alva Noto: For 2
Future: Objects of Memory by Seth Cluett; Studies for Automatic Piano by Seth Horvitz (Sutekh); Soirée by Asmus Tietchens; Remain by Stephan Mathieu; new sound work by Mark Fell; and hopefully the follow up to Untitled 1-3 by William Basinski + Richard Chartier (still working on it)
Favourite labels: 12k, Die Schactel, Room40, Non-Visual-ObjectsTouch, Edition Omega Point, Editions Mego, Mode, Spekk, The Helen Scarsdale Agency, INA/GRM
Web site: LINE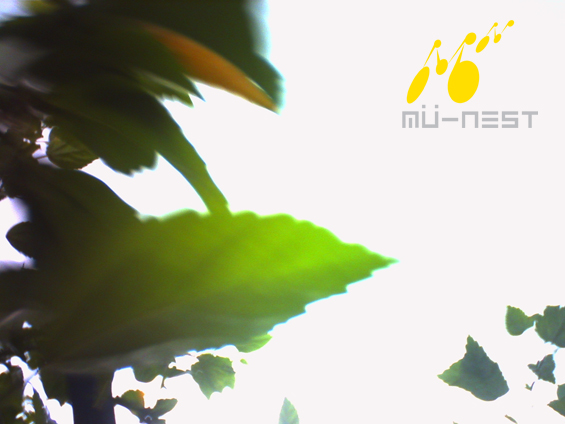 MÜ-NEST
Year founded and location: Kuala Lumpur, Malaysia, December 2006
Managed by: Wei
Identity: "mü-nest, where your daily music nests". Musically, mü-nest firmly focuses on futuristic electro-acoustic sounds with beautiful easy-listening twist imbued with unconventional pop sensibilities. It is melodic, it is warm, and it is like curling yourself inside a cozy place called home (nest). Strategically, mü-nest also see itself as a gateway (a nest) to introduce exciting new and young artists that can be related to the label's core music niche. I want to work closely with new and young artists, because I believe there is where the true excitement comes from: by unearthing raw gems.
Distinguishing characteristics: Melodic, with unconventional pop sensibilities. Exciting young and new artists that you've never heard before. And moving forward, a lot of special collaborations with other entities, and remix projects!
Proudest accomplishments: Being able to work with some many immensely talented artists around the world is definitely the proudest accomplishment for a small label like mü-nest, to be entrusted by these gifted artists to release their top-quality works is undoubtedly a huge honour to the label. And to top it off, the raving response from introducing new artists like flica, rist, [Post-foetus], starke and okamotonoriaki, still brings tears to my eyes.
Currently promoting: All of the label's releases, including 2010 releases: okamotonoriaki: Telescope and [Post-foetus]: The Fabric. Plus, in November 2010, together with Plop label from Japan, we will be releasing the brand new album by China artist, me:mo, entitled Peking Scene, which is a gorgeous album!
Future: I'm now working closely with Nao Sugimoto of Plop label for a series of joint-releases. me:mo's Peking Scene is the first installment in this series. After that we will have the long-awaited album by Kyo Ichinose, and another I-can't-tell-you-now Japanese artist :) On the other hand, I'm also working on the new album by Malaysian artist, Silent Keat, which is a fantastic album! Besides that, I have also scheduled in 2011 a release for Pawn's new pop project called "Poplamb", and hopefully starke's second album too. Meanwhile, I will continue to post on mü-nest's website some special mü-nest-only remixes crafted by our beloved artist friends, and this may lead to another special remix project in the future.
Favourite labels: Noble, Schole, Moteer, Plop (old and new), Flaü, Ryoondo Tea, Someone Good, Morr, .....and many many more.
Web site: MÜ-NEST

PROJECT: MOONCIRCLE
Year Founded and location: Founded in 2002 (Bad Muskau, Germany); location since 2004: Berlin, Germany.

Managed by: Gordon Gieseking

Identity: Project: Mooncircle wants to concentrate on the creative potential of all artists, without restricting them in any way.

Distinguishing characteristics: the mix between music and design; variety of music genres; artists form and structure the label; vinyl and cassette priorities

Proudest accomplishments 2010: the collaboration between John Robinson & Lewis Parker (my personal legends in HipHop); the Q4 chart entries; Robot Koch

Currently promoting:
Robot Koch: Songs For Trees And Cyborgs
Pavel Dogal: Cassiopeia
VA: The Moon Comes Closer
Robot Koch x John Robinson: Robot Robinson
Graciela Maria: Many Places
Future: new albums by 40 Winks, Dela, and fLako

Favourite Labels: Conception records, M3rck/Merck records, Art Union, Botanica Del Jibaro, City Centre Offices, Ostgut Ton

Web site: PROJECT: MOONCIRCLE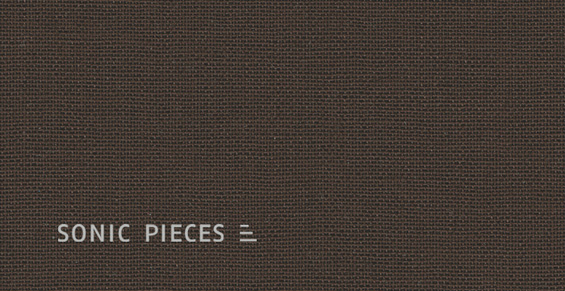 SONIC PIECES
Year founded and location: 2008, Berlin, Germany

Managed by: Monique Recknagel

Identity: Limited editions in extensive, handmade packages.

Distinguishing characteristics: The aspect that every cover is made by hand as well as a strong line within the cover artwork is probably the most distinguishing characteristic. It's very important to me to give the customer not only a listening pleasure, but also a good haptic feeling and create something which is worth to own and collect.

Proudest accomplishment: Being able to start running a label at all.

Currently promoting: Erik K Skodvin's Flare

Future: Seven Pieces, a seven-inch series consisting of exactly seven records, with Simon Scott,
Steven Broderick, ...; albums scheduled for 2011 so far: Gareth Davis & Machinefabriek, Ryan Teague

Favourite labels: Miasmah, Type, Honest Jon's, Apparent Extent, Immune.

Web site: SONIC PIECES

SOUNDSCAPING
Year founded and location: Initial idea formed during early student days at a café at the University of Oslo more than a decade ago. Formally in April 2005 when we launched the magazine-platform of Soundscaping. Based on our infrequent features and reviews, we established a network of friends and connections and ultimately took the leap to launch the label late in 2008.

Managed by: András Szolnoki and Trym Asserson

Identity: Melodious soundscapes and experimental music, essentially music we love and feel becomes the natural extension of our label's repertoire.

Distinguishing characteristics: Working entirely on our own private savings, we strive after strong principles to deliver high-quality, affordable music packaged in a beautiful design. Key, which is maybe not evident to consumer, is the process behind each release. Contrary to current society trend and high availability, we jump the slow activism paradigm and enjoy the gestation period of each of our albums from initial dialog with the musician to seeing the manufactured end product.

Proudest accomplishments: Our four releases to date, and in essence the experience of working with musicians we highly appreciate. Also holding the first album release in our hands and acknowledging that we finally had a label running.

Currently promoting: Our doubled label catalogue as of October 15th, 2010: Strië's Sléptis and Chihei Hatakeyama's Variations.

Future: My label colleague answered this one, "Yes, please!" and I (Trym) agree whole-heartedly. When our first series is complete, we will look to the next series of five and consider if we want to change anything about format, packaging, and music style due to the changing market. Regardless of output format, though, we will remain true to our principles about how we release music. Ever since the beginning it's always been about enjoyment, and we're not in this for any kind of profit, but rather the opportunity to work with musicians and help them release their music, and to make our tiny contribution to the electronic music genre. But next up, we're looking for the musician who will conclude our first series.

Favourite Labels: András cites Deep Medi Musik, Raster Noton, Hyperdub, Def Jux, while Trym has a soft spot for Home Normal, Lacies, Trumn, Miasmah, Covert Operations and Offshore (nurturing the old d&b soul of his).
Web site: SOUNDSCAPING

TONEFLOAT
Year founded and location: Founded in 1997, located in Rotterdam, The Netherlands

Managed by: Charles Beterams

Identity: We believe that there's still a place for real records. Presentation is all, alongside pristine pressing quality. Musically, Tonefloat is built from its parts, with all the different artistS, whether their emphasis is on spheres, sounds, songs or anything in between are parts of a larger entity. Our search for new acts is always based on that.

Distinguishing characteristics: The individual approach to each and every release does make us a wee bit different from most labels. Labels tend to work from a strict packaging and production grid, but we try to present each release in the most natural way, from a handmade sleeve to lavish hi-end production, from plain black vinyl to a string of colours, but always in the highest vinyl quality.

Proudest accomplishments: Being still here after nearly fifteen years, and finding our way to people without having to spend half of our time doing promotion. Ideally we would just have our records out without any promotion, and thus create records that only might surface a decade later.

Currently promoting: Early 2011 will see us releasing new albums by Ron Geesin, 3 Seconds Of Air, March, Sand Snowman.

Future: The future was supposed to involve saying goodbye with our 100th release, but as we're currently preparing TF110 we kinda missed out on that.

Favourite labels: Factory, 4AD, ZTT

Web site: TONEFLOAT

UNDER THE SPIRE
Year founded and location: 2009, Wales, UK
Managed by: Christopher Edwards
Identity: I think each release has its own identity as I let the artists choose their own artwork where possible.
Distinguishing characteristics: I'm not really sure; I always try to make the packaging and artwork as good as it can be. I'd rather the label almost didn't have too much of an identity and that people concentrated on the music and artists. Saying that I think it's also nice that people can recognise that something is on Under the Spire.
Proudest accomplishments: Working with artists whose work I've enjoyed is always great. It's also nice finding new artists and releasing those too. Any time someone e-mails and say they really loved a certain release is always fantastic; as great as a nice review is it means a hell of a lot from someone whose put their hand in their pockets and supported the label. Thank you!
Currently promoting: P Jørgensen, Zelienople, Upward Arrows (John McCaffrey), Wreaths, Segue, ibreathefur, Padang Food Tigers (Steve & Spencer from Rameses III).
Future: I'd like Under the Spire to represent my own tastes more in the future. I don't listen purely to drone or ambient (like most people) so hope to release a broader range of music as the label matures to reflect this.
Favourite labels: Type, Kranky, Digitalis, Home Normal, plus loads of others, too many to mention.
Web site: UNDER THE SPIRE
November 2010