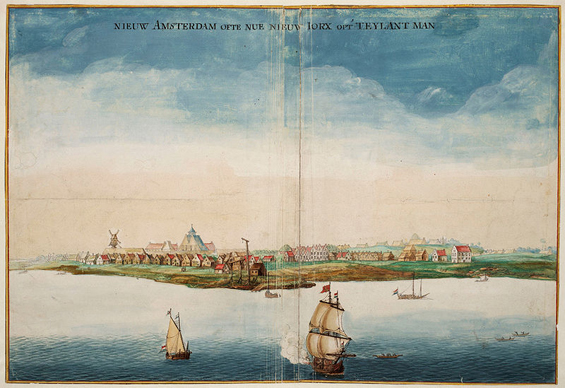 TEN FAVOURITE LABELS 2011
Every November since 2005, we've honoured ten distinguished labels that have brought us countless hours of joy and enlightenment during the year, and this year's selections are, as usual, an eclectic bunch. Once again, we've opted not to repeat labels that have been included in the previous years' articles in order to let the spotlight shine on ten different yet equally deserving ones (the 2010 selections can be reviewed here).
CROSSTOWN REBELS • GIZEH • GRUENREKORDER • INFINE • MACRO • NEW AMSTERDAM RECORDS • OSTGUT TON • PRESERVATION • PSYCHONAVIGATION • STROBOSCOPIC ARTEFACTS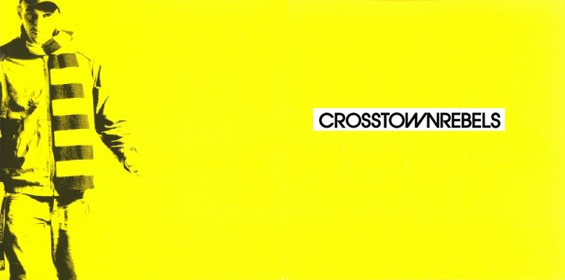 CROSSTOWN REBELS
Year founded and location: 2003, London, UK
Managed by: Damian Lazarus and Leon Oakey
Identity: Pioneering underground dancefloor music
Proudest accomplishment: Jamie Jones' debut album
Currently promoting: Maceo Plex: Sweating Tears EP; Fur Coat: Space Ballad (feat. Argenis Brito); Luca Bacchetti: Tango; Mathew Jonson: Dayz; Tim Green: Cherry/ Swamp Girl; Rebel Rave 2 (3 discs of Crosstown Rebels' best music featuring a mix from Droog)
Future: Albums from Fur Coat, Maceo Plex, Jamie Jones, Art Dept and Deniz Kurtel, Amirali and many more
Website: CROSSTOWN REBELS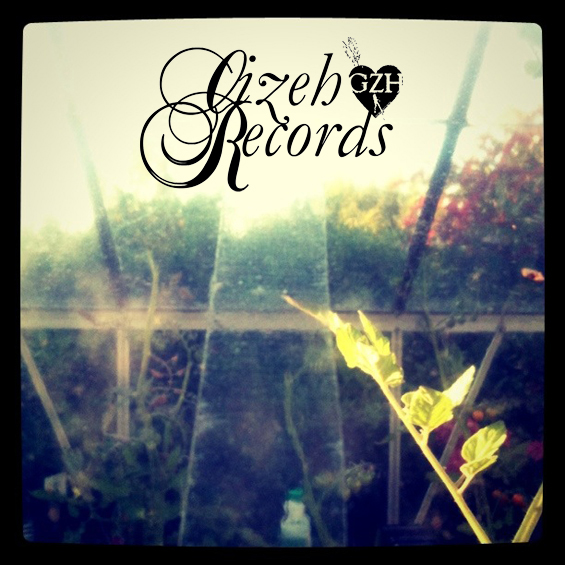 GIZEH
Year founded and location: The initial ideas and concept behind the label were formed around 2002 in Leeds, UK. These ideas were simple and based around releasing limited edition CDrs. At that point there was no plan or expectation to be where we are now. It's been a steady growth throughout the years since then.
Managed by: Richard Knox
Identity: The identity of Gizeh is something that has grow with time. In the early days there was no real basis for a specific sound, but it feels like that has changed now and we are perhaps seen as a home for interesting artists with a high quality output (at least I hope so). Over the last few years the releases have become closer in terms of a specific 'sound'; however, we are still fairly diverse in what we are doing and the quality control is greater for sure.
Distinguishing characteristics: We like to see ourselves as a big family, in that the artists can all perform together and be a part of each others' records and live shows. I guess I call the shots in the end, but each release is talked about for a long time with each artist to make sure everyone is happy and the artists themselves have a hand in promotion and production; this tends to change per release and per situation but that's the nature of running a small DIY label: you really need the input from the artists.
We also try to pride ourselves on having aesthetically pleasing artwork and packaging. As the label has grown this has become slightly easier to do from a cost point of view. We don't have any funding whatsoever for the label so each release has to be carefully considered in terms of what we can afford to spend because one big mistake in this area can result in crippling problems.
I also believe that we are now in a position where in the past couple of years if you have enjoyed a particular artist or release the chances are you will be interested in almost everything we have released in that period. That's something that wasn't the case a few years ago but something we are proud to have worked on and the label in in a better place for it.
Proudest accomplishments: There are many. Each release is a proud moment in itself. Even simple things like listening to a vinyl test pressing is a very rewarding moment. When you are working so hard on a release, trying to hit deadlines and overcoming all the problems presented to you, to be able to sit down with a glass of wine and listen intently to the music in its final form is something I enjoy a lot. A small victory if you like.
Whilst reviews are not something I try to take too personally, it's always a good moment for us and the artist when a great one comes through; it means more to the artist as it's their work in the end so to be able to provide the exposure for them is nice.
A specific major accomplishment recently was the FareWell Poetry album launch show in Paris. The band put so much effort into making it special, and it was a really intense few days we spent there. The show was in the Saint-Merry Church in the centre of Paris and we basically spent fourteen hours on the day of the show in the Church, preparing the twelve guest musicians they had, building a stage, a projection screen, soundchecking, etc. In the end the show was perfect, there was a huge crowd and I stood there during the first song incredibly overwhelmed by the sound, the beauty of the venue, and the amount of work that had gone into it, not to mention the relief that everything was working fine.
Currently promoting: We have two records we are working on at the moment. FareWell Poetry's Hoping for the Invisible to Ignite just came out and is doing well and we also have a record I have just done with Frederic from FWP called The Rustle of the Stars. This one is out November 7th so we are working press / promotion for that right now.
Future: The plan for 2012 as it stands is for me to take a few months off at the start of the year to concentrate on making some music. I have a new project; A-Sun Amissa, which is just beginning; we'll have an EP on Gizeh in February and a European tour so I need to spend some time on that without the distractions and workload of the label. If we get it finished in time there will be an A-Sun Amissa album later in 2012, hopefully something new from Conquering Animal Sound, and some other ideas that may or may not come to light. I'd like to do a follow-up record to The Rustle of the Stars with Frederic, too, if we can both find the time.
Favourite labels: Well, there are many I guess. To name a few: kranky, Constellation, Fat-Cat, Important, Alien8, Hibernate, Home Normal, Bedroom Community, Type, Miasmah, Thrill Jockey, Kning Disk, and probably a lot more.
Website: GIZEH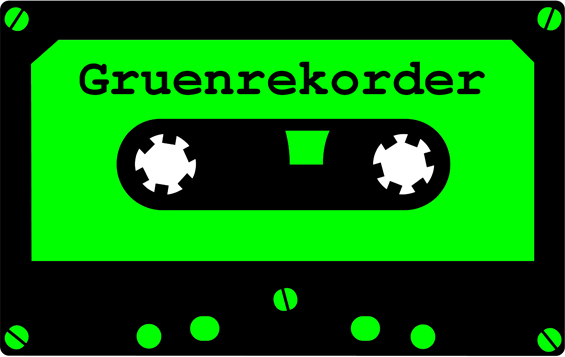 GRUENREKORDER
Year Founded and location: 2003, Frankfurt am Main, Germany
Managed by: Lasse-Marc Riek and Roland Etzin
Identity: Gruenrekorder understands itself as an organization with the aim of promoting phonography and sound art. Phonography considers nature / the environment as an acoustic experience, laden with musical sounds. It is as a form of art and culture that Gruenrekorder promotes phonography. We therefore organise events, lectures, publications, and exhibitions as well as artistic projects in the fields of phonography and experimental music. Many of our projects deal with the political, medial, or ecological changes of our environment.
Distinguishing characteristics: We have always pursued a variety of disciplines, the major ones being field recordings, soundscapes, and the sound art series. But we also produce compilations and cross-over projects, and with Gruen Digital, we also introduced an exclusive download series this year.
Proudest accomplishments: We are especially proud about the side of our projects that brings various artists, colleagues, and friends together. These people and projects bring the label to life, and it makes us happy to hear that people enjoy participating in these projects or following them as an audience or getting inspiration from them.
Currently promoting: Ernst Karel: Swiss Mountain Transport Systems (CD/DL); Mick O'Shea: Spectrosonic Drawings (Vinyl); James Wyness: The Maker (DL); Tom Lawrence: Water Beetles of Pollardstown Fen (CD/DL)
Future: Terje Paulsen & Akos Garai: Vertikale Skift (DL); Merzouga: Mekong Morning Glory (CD/DL); Angus Carlyle & Rupert Cox: Air Pressure (CD/BOOK/DL); Michael Trommer: Edgelands (DL); The Compass Series: Nord Route (CD/DL); Pietro Riparbelli: Three Days Of Silence (CD/DL); David Michael: The Slaughterhouse (CD/DL); Roland Etzin: TransMongolian (CD/DL)
Favourite Labels: Some of the labels we value most are Wergo, Touch, em:t and Solitudes, to name only some.
Website: GRUENREKORDER

INFINÉ
Year founded and location: 2006 in Paris (with extensions in Lyon and Berlin)

Managed by: Alexandre Cazac, Yannick Matray, Sebastien Devaud, and Julien Gagnebien

Identity: InFiné produces "emotional" music, essentially from new artists and without defined artistic limits. Our motto is "Easy Music for the hard to please." I would also credit Carl Craig, Murcof, and Moritz von Oswald as some of the godfathers of the label.
Distinguishing characteristics: We are committed to artist development and creating a trustable trademark, which means we often release albums by newcomers who then become much better known. Artists by the likes of Clara Moto and Rone are now working on their second albums.

Proudest accomplishment: Our now-established "Summer Workshops at La Carrière" in Poitiers. For three years now, we've been inviting our artists to collaborate with each other and with guests. They have a whole week to prepare a show. The site itself is a former quarry and is outstanding. It's also a nice way to spend time together, generate ideas, and strengthen the love we share for music and each other. Arandel, Pedro Soler and Gaspar Claus, and Composer all appeared at the festival before working on their album productions.
Currently promoting: Cubenx's debut LP On Your Own Again, a very spicy mixture of Techno, songwriting, and shoegaze from one of the first artists to appear on InFiné; The Edges of the World by our homemade group, Composer, which does "electronic sound exploration in pop harmony"; and, last but not least, Barlande by Pedro Soler & Gaspar Claus, a family affair involving cello and Flamenca guitar that's produced by Bryce "The National" Dessner. Last but not least, we have just released the remixes of Agoria's 2010 underground hit Speechless, with reworks by Carl Craig, Radio Slave, and Gesaffelstein—a very prestigious release to top off a groundbreaking year for one of InFiné's bosses.

Future: Recreating a new proximity between the artists and their public

Favourite labels: Warp, ECM, Kompakt, Planet E, Modern Love…
Website: INFINÉ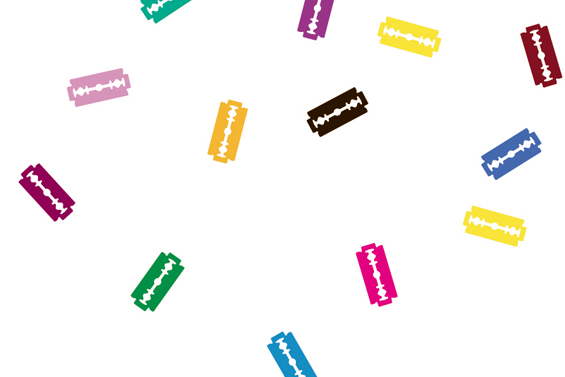 MACRO
Year founded and location: 2007, Berlin, Germany
Managed by: Stefan Goldmann and Finn Johannsen
Identity: Macro is a place to try new angles, concepts, and ideas. We have mainly framed this as techno and electronic music, but have also ventured into contemporary classical, minimalism, experimental bands, and post-punk.
Distinguishing characteristics: Having distinguishing characteristics. It is really what we look into first when we do a new project. Has this been around? Does anybody else cover this already? We feel there is so much music out there, and there needs to be a good reason why we would want to add to that.
Proudest accomplishments: Looking back, it is still being happy with every record we did and taking the chances to do those records. We're also happy about all the people we work with – our artists, our graphic designer, our mastering engineer, our manufacturing and distribution partners and, most importantly, our supporters who buy the records and book the artists. Through doing what we do, we keep meeting some great new people, too.
Currently promoting: We just got Macrospective into the stores. It is a mix CD and compilation on the surface. Beneath it is a disguised examination of the process of DJing itself, too. Along with this we are also releasing Vinylism. It's a digital compilation of Macro'S back catalogue, where we transferred tracks from the vinyl records to files in order to give digital DJs access to vinyl sound characteristics. In the fall we'll enter the Viennese season: Elektro Guzzi's second studio album Parquet is due in November, and so is Peter Kruder's Xenomorph EP.
Future: We avoid to plan more than 3-6 months ahead. Since we are often working with ideas or concepts, this way we are able to go public in the shortest possible time once an idea strikes, which is important since the nature of ideas changes with the context of the time they are presented in. A great idea should be great now and in ten years, but its context won't be the same. It is important to be first, too – like it is when planting the flag on the South Pole.
Favourite labels: Finn: Celluloid, ZTT, ZE, Factory; Stefan: Celluloid, Tzadik, Axis, Prototype, IAI.
Website: MACRO
NEW AMSTERDAM RECORDS
Year founded and location: 2008, Brooklyn, NY
Managed by: William Brittelle, Judd Greenstein, and Sarah Kirkland Snider; our operations manager is Michael Hammond
Identity: The quintessential New Amsterdam project is one that represents the full spectrum of the artist's musical life, is visceral and emotionally engaging, and is performed and composed with an extremely high level of artistry.
Distinguishing characteristics: We like to think that most of our records don't have any other logical home, so, in that sense, uniqueness is a quality we aspire to. We also actively engage with the mainstream marketplace in terms of how our releases are presented and recorded.
Proudest accomplishments: Grammy nomination for Darcy James Argue's Secret Society's Infernal Machines, numerous 'Album of the Year' nods for Sarah Kirkland Snider's Penelope and Victoire's Cathedral City, All Things Considered feature in the label's first year. Perhaps most of all, we are proud of building a new audience for sophisticated composed music without compromising the vision of our artists.
Currently promoting: yMusic's Beautiful Mechanical and itsnotyouitsme's everybody's pain is magnificent
Future: In November we'll be releasing the stunning ambient double LP Drawn Only Once by Due East (featuring the music of John Supko) along with the minimal-meets-early music Requiem by Gregory Spears.
Favourite labels: Cantaloupe, Bedroom Community, 4AD, Nonesuch, Asthmatic Kitty
Website: NEW AMSTERDAM RECORDS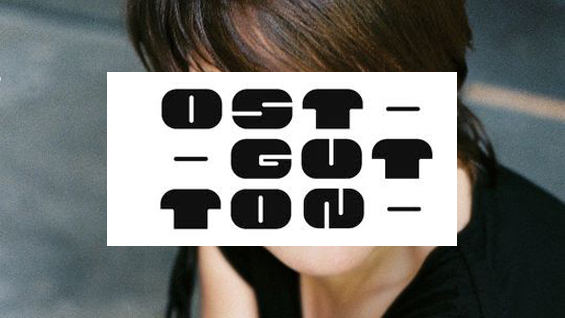 OSTGUT TON
Year founded and location: 2005, Berlin
Managed by: Nick Höppner
Identity: Quality House and Techno by Berghain and Panorama Bar residents
Proudest accomplishment: Six years of existence
Currently promoting: Planetary Assault Systems' The Traveller
Favourite labels: White labels
Website: OSTGUT TON

PRESERVATION
Year founded and location: 2001, Sydney, Australia
Managed by: Andrew Khedoori
Identity: Mark Gowing and I started Preservation with the idea of exposing unique music with unique design
Proudest accomplishment: Having people continue to listen to Preservation releases as well as new people discovering and enjoying them as well.
Currently promoting: The last two in the Circa 2011 series, which has brought together exploratory music makers, some known, some not so well known, in a collective sense, who are both prolific and exciting but possibly a little still under-the-radar to many interested in such sounds. Nickolas Mohanna is a New Yorker providing a highpoint in Kosmische-style drift with his album Reflectors, and the series also allows for new collaborations: the last Circa release for the year features Expo 70's Just Wright and multi-instrumentalist Aaron Martin.
Future: Timing can be all luck: the first half of 2012 features some super-strong releases in a short brace and follow-ups from some great artists including Ous Mal, Sophie Hutchings, and Grand Salvo, and a real personal favourite from British composer Greg Haines. Circa will also return in 2012 with a new design model and some good surprises.
Favourite labels: I love the public, grassroots exchange from artist-run labels such as Hooker Vision, Avant Archive and Kim Dawn; the raw purity of their output and its constant evolution is great to bear witness to.
Website: PRESERVATION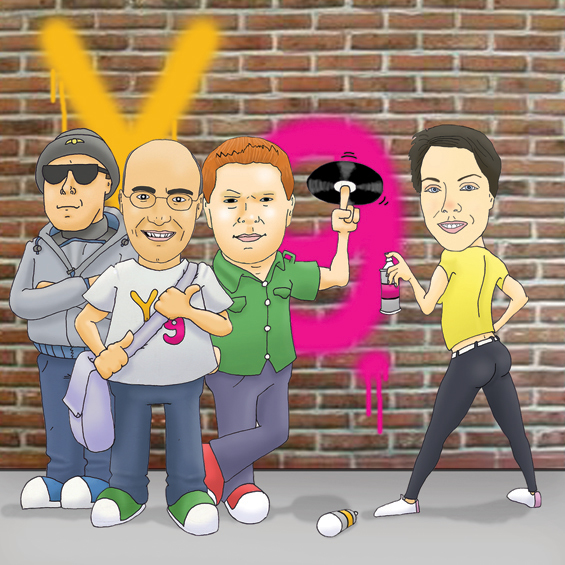 PSYCHONAVIGATION
Year founded and location: 2000, Dublin City, Ireland
Managed by: Keith Downey with the help of Karen Lawler, ThinkToy, and Sean Quinn
Identity: For the past 11 years we have been steadily releasing what we believe to be the best in Ambient/Electronic music from both Irish & international musicians.Our roster includes works by artists such as: Roedelius, The Orb, Autechre, The Future Sound Of London, Mixmaster Morris, Richard H Kirk, Gel-Sol, Sense, Arve Henriksen, David Moufang, Lackluster, Murcof, Susanna and The Magical Orchestra, R.S.A.G., and The Pale.
Distinguishing characteristics: Life is like a box of chocolates,you never know what your going to get.
Proudest accomplishments: Firstly, having The Future Sound Of London, Autechre, The Black Dog, & The Orb on the label. Secondly, being able to continue releasing a physical product for the past 11 years on the smallest budget ever! (Trust me you don't want to know)
Currently promoting: Waves on Canvas 7" Vinyl, Sense & Karol Gwozdz albums
Future: Sense: Selected Moments Volume 1, Karol Gwozdz: Tamte Czasy, Waves on Canvas: Into The Northsea, Enrico Coniglio: Snowscapes Of Tomorrow, Sense: Selected Moments Remixed
Favourite labels: Fax, Warp, Ninja Tune, Rising High, Beyond, Glacial Movements
Website: PSYCHONAVIGATION

STROBOSCOPIC ARTEFACTS
Year founded: September, 2009
Managed by: Lucy (Luca Mortellaro)
Identity: Stroboscopic Artefacts showcases adventures into electronic music from artists across the world. The label, as the name suggests, acts like a strobe light illuminating pioneering club sounds with each release. Stroboscopic Artefacts borrows the curiosity of a scientist to search the underground scene for the freshest and deepest electronic music.
Distinguishing characteristics: Any of various instruments used to observe moving objects by making them appear stationary, especially with pulsed illumination or mechanical devices that intermittently interrupt observation.
Proudest accomplishment: The day we feel "accomplished" we stop
Currently promoting: Xhin's Sword (debut album on SA for him), and related remix EP Xhin's Cutlass (remixes by Surgeon, Dadub, Pfirter, Perc).
Future: Stellate Series.
Favourite labels: Warp, Raster Noton, Studio One, Honest Jons, Trojan, Basic Channel, Sky Records etc. etc. etc. etc. etc. etc....
Website: STROBOSCOPIC ARTEFACTS
November 2011