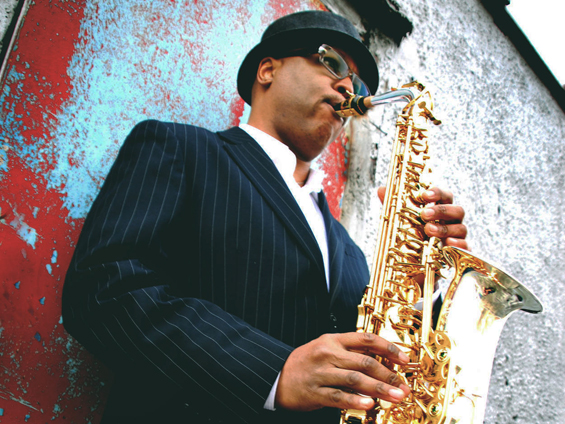 photo: Kata Kozma
TEN QUESTIONS WITH GREG OSBY
As both a composer and saxophonist, Greg Osby (b. 1960) has exerted a considerable impact during the past two decades on contemporary jazz. After attending Howard University and the Berklee College of Music, the St. Louis-born musician relocated to New York in 1983, where he soon found himself playing alongside esteemed figures such as Herbie Hancock, Dizzy Gillespie, Muhal Richard Abrams, and Jack DeJohnette. Osby's solo career kicked off in 1987 when he joined the German label JMT (Jazz Music Today) for four albums and then advanced dramatically when he signed with Blue Note in 1990.
That relationship proved to both be pivotal and productive for Osby: not only did he release fifteen recordings as a leader during his sixteen-year tenure with Blue Note, he was also granted the artistic freedom (by label head Bruce Lundvall) to explore a multitude of musical directions. A man of omnivorous tastes, Osby boldly fused jazz and hip-hop on 1993's 3-D Lifestyles and three years later released Art Forum, a sophisticated set of chamber-styled acoustic jazz performances. Subsequent releases featured Osby collaborating with Joe Lovano (Friendly Fire, 1999) and, a year later, Andrew Hill and Jim Hall on The Invisible Hand.
In 2007, Osby formed his own label, Inner Circle Music, as an outlet for his own music as well as that of other artists, and has established himself as an educator, too; in fact, the 2014 release Sonic Halo (Challenge Records) pairs Osby with one of his former students, Dutch saxophonist Tineke Postma, while an even more recent example of Osby's artistry appears on PRISM Quartet's Heritage/Evolution, Volume 1, which includes a beautiful, long-form composition by Osby (and on which he plays) called "Covenant of Voices."
1. While I want to primarily focus on your current work, I'd first like to ask a couple of questions about the early part of your career. You gained a lot of attention for the work you produced in the '80s alongside Steve Coleman in Strata Institute and as a member of the M-Base collective, yet it seems as if this period is downplayed in the bio-related material I've read about you. Though I might be wrong, it seems as if there's an intent to distance, even disassociate yourself from that scene. Is that an accurate impression or am I totally off-base?
The M-BASE collective was initially a leaderless association comprised of like-minded individuals embracing common interests and goals in contemporary improvised music. However, as the media has put its spin on their idea of what M-BASE actually was, it has now been determined that the collective's entire concept was the brainchild of a singular person, which is absolutely incorrect. So, unfortunately, I (and some others) have opted out of speaking publicly about it. It's a conscious decision.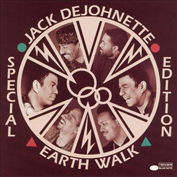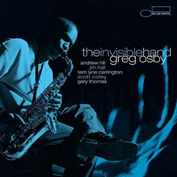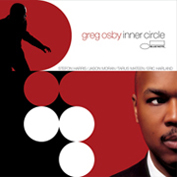 2. One of my favourite bands that featured you was Jack DeJohnette's Special Edition, especially in the way it paired you and Gary Thomas as the front-line. What did you take away from your experience as a member of that band and playing under DeJohnette's leadership?
I was a member of Special Edition from 1985 to 1991, and my time in Jack's band afforded me a forum for my rapidly developing ideas as a soloist and composer. He openly allowed us to bring in our original music and to perform and craft the pieces in a live and flexible context. He was genuinely interested in our points of reference and what our goals were as artists. No other situation, at that time, would have given me the freedom to express myself in such a way.
The most important lesson that I learned while observing Jack was how to conduct myself as a leader of my own ensembles and how to elicit the best performances from my band members by emphasizing that they are important contributors towards the entirety of the ensemble and not merely 'hired' to do my bidding.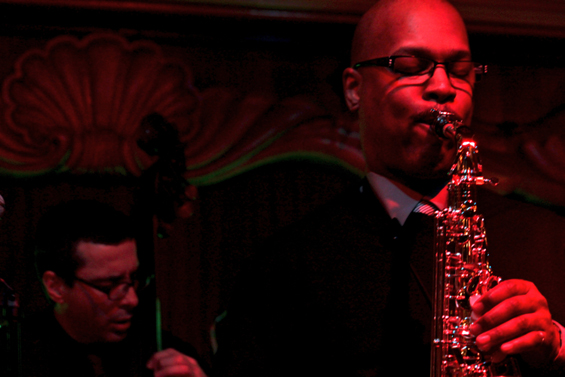 3. I've been a dedicated listener of your music since the JMT albums of the late '80s and early '90s, and consequently the impression I've formed of you as an artist is someone who's constantly searching and exploring, an adventurer consistently open to the possibilities of new contexts and styles as opposed to someone fixated on one particular style. How do you see the trajectory your career has followed?
Everything that I've produced and released thus far has been the result of the realization of a vision and was borne of meticulous and deliberate design. In other words, it's all worked out according to plan and very little has been accidental or left to chance, because I don't live nor think that way. In the very beginning I set out to develop a concept for myself and my bands and also to construct some original music that represents how I think and feel. However, by doing so, I've had to endure far more challenges than a 'normal' career path may have presented. Research has revealed that this is common to artists whose creativity is constantly in flux; I accept it. The journey hasn't always been smooth, but it's been rewarding and continues to be.
4. Your saxophone sound is immediately identifiable, even when you're playing in the context of other saxophone players, and your compositional voice is as distinctive. To these ears, there's a purity and precision to your tone, plus a well-calibrated balance between the emotional and cerebral; your solos strike me as carefully conceived and methodically considered, and much the same could be said of your writing style. How deliberately and consciously did you develop your playing and composing style, and when did you realize you'd achieved it?
I gave a great deal of thought about how I would organize my playing and writing while in college. I knew that I'd be competing against other very capable players in New York and it would be necessary to fashion some defining elements that would help to give what I do some sense of identity. Interestingly enough, I soon found that when a musician dares to craft his work according to a set of personal and honed values, he is dismissed as being 'cerebral' or 'too intellectual,' which actually reads as thinly veiled insults. It implies that a musician is more 'acceptable' if what he does sound solely intuitive and unrefined. Ellington, Coltrane, Monk, Tristano, Andrew Hill, and many of my favourite artists' works sound deliberate and crafted from rock-solid ideas, heavy experimentation, and strong intellectual concepts; everything that they did was intentional and never accidental. So, using them as models, I sought to make the same efforts. However, it didn't really settle to my satisfaction until I was about thirty-five. Before that, everything was very hit-and-miss.
5. You're featured as both a player and composer on PRISM Quartet's new double-CD release Heritage/Evolution, Volume 1 (Innova Records). The piece you contributed to the set is a beautiful, long-form setting arranged for saxophone sextet titled "Covenant of Voices," which is described in the liner notes as being "remotely inspired by the lilting textures, tension, tight harmonies, and indirect resolutions that are trademarks of the Bulgarian Women's Choir." What inspired you to draw upon such an unusual source for your composition?
My tastes in listening and reference are wildly eclectic. The musical resources that I refer to for inspiration are rather normal to me. It's not unusual to make liberal extractions from a very broad and diverse palette of influences, music-related or not.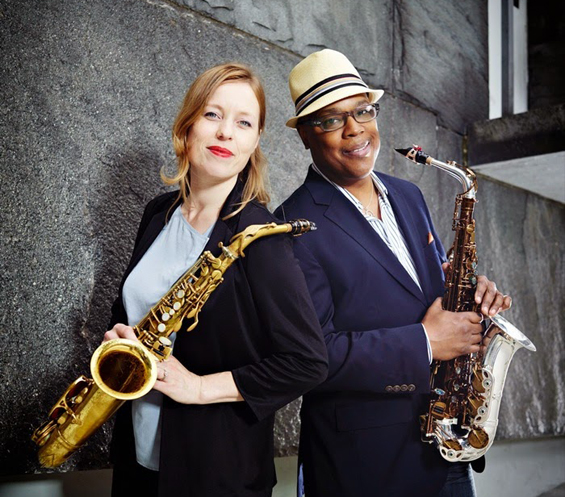 6. Recently, you appeared on an excellent collaborative album with Dutch saxophonist Tineke Postma called Sonic Halo (Challenge Records). Given that you were once a mentor to Postma, what was the experience like for you to collaborate with your former student on the date?
I would classify it as another mission accomplished, so to speak. I enter into every teaching situation with the idea that the recipient will filter his/her newly acquired information through the lens of his/her own humanity and experience, in turn, eventually giving me something to learn from and to utilize as well. Tineke is an artist and human being of the highest caliber, fully capable of great things as an artist. I never had any doubts that she would process my shared ideas and approaches and craft her art into something very personally her own. Also, the idea of multi-horn collaborations appeal to me because it provides the listeners with a broader variety of sonic options and more colourful contrast. We complement each other well, and there is mutual respect. It's a winning combination of factors, and I'm happy to be a part of the project.
7. You've also taught at various institutions since the late-'80s, including a stint as a professor since 2008 at Berklee College of Music. How did it feel to return to your alma mater in a teaching role, and in what ways has the teaching experience benefited you?
I have a great passion for teaching. The true reward is when a previously unreachable student 'gets it' and is able to incorporate my lessons and approaches into their own work. To witness an artist who experienced difficulties in the past but who now excels and is able to offer the world something meaningful due to my assistance is what makes the educational process worthwhile for me.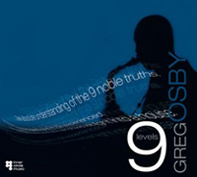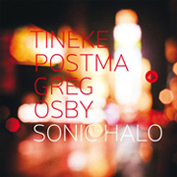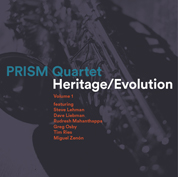 8. Years ago, jazz artists based in the US decamped for European cities like Paris where they were revered and compensated appropriately. What are your thoughts on the experience of being a jazz artist in America today? Do those differences between North America and Europe still exist?
Generally speaking, the music is more broadly accepted in Europe and abroad in general by far. That's simply a fact. Audiences in the US are primarily spectacle-driven and respond more readily to what's being seen or implied as opposed to what's actually being played and the stories that are being told. Also, it's easier to organize and navigate a tour around Europe than it is in the US due to European countries' more advanced railway connections and the relatively short distances between locations. Here, there are many regions that cannot be accessed easily by any means of transportation, which is why the bulk of activity seems to take place in the northeast states because of superior train routing, clusters of smaller states, and ease of commuting.
9. The bio accompanying the PRISM release indicates that you founded the Inner Circle label as a platform for new artists. Could you update us on what's happening with the label at the moment and a few of the artists you're promoting on it?
The label was formed in 2007 after my sixteen-year tenure with Blue Note records ended. At the moment, we have a roster of more than forty artists, many of whom hail from various locations all over the globe. We are decidedly international and are label-less, meaning that while the foundations of what we all do is based in North American improvised music, we are not beholden to any set modes of interpretation or formats. This is why I called it Inner Circle Music as opposed to Inner Circle Jazz, which would have limited us at the onset. There are stunning new releases from Alice Ricciardi, Carlos Averhoff, Jr., Emilie Wiebel, Sara Serpa and Andre Matos, Jason Yeager, Kavita Shah, Alex LoRe, Jorge Vistel, Kadi Vija, Viktorija Pilatovic, and several more in development. I'm very happy to have been able to create a platform for so many deserving artists. My only regret is that I cannot accommodate more at once. There is certainly no lack of talent out there.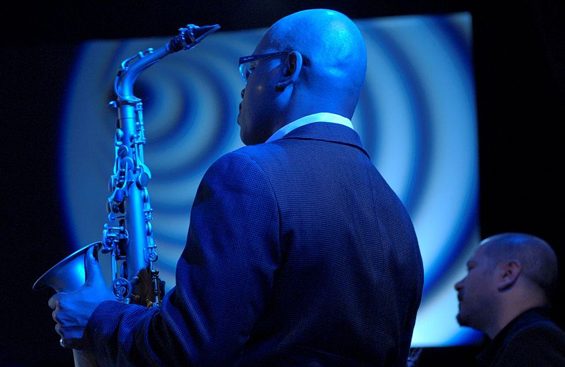 10. What's in store for you in 2015, as far as playing and recording are concerned? I'm especially eager to hear about any upcoming releases that are in the works.
I'll be recording a new project with my six-piece band plus guests in April. It will be my first release as a leader since 2008 when my CD 9 Levels was released on Inner Circle Music. Since then, I've been consumed with academia, label-running, doing multiple guest appearances, touring as a clinician/lecturer, etc. And frankly, I wasn't as inspired to work my band as much or to tour under my own name as I had been previously. The trials of the road, with all the planning, booking, negotiating, compromises, etc. got me to where I was almost completely burnt out and becoming very frustrated about the entire idea of remaining in the game. I finally realized that I was taking on too many tasks and had to dramatically reduce my workload. Now, things are balanced again.
March 2015