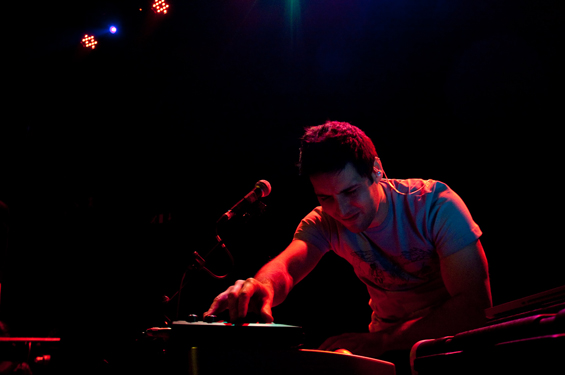 TEN QUESTIONS WITH :PAPERCUTZ
Bruno Miguel certainly has come a long way in a very short time. Though :papercutz started out as a solo outlet for his electronic pop, today it's a full-blown band, with Miguel sharing the stage with a female singer and other musicians. And just as the instrumental configuration has expanded, so too has the presentation of Miguel's music. Having garnered acclaim for Lylac, Miguel is now set to issue a 'remix' version of the 2008 album under the title Do outro lado do espelho (Lylac Ambient Reworks). The Audiobulb collection boasts contributions from an A-list of electronic producers, with Helios, Simon Scott, Taylor Deupree, Jasper TX, and others putting their stamp on electro-acoustic originals that fuse elements drawn from pop, electronic, classical, and ambient genres. Miguel recently found a few moments to fill us in on his background, band, upcoming projects, and numerous other :papercutz-related endeavours.
:papercutz: "Lylac" (Helios Remix) (Do outro lado do espelho (Lylac Ambient Reworks), Audiobulb)
1. One typically thinks of :papercutz as being you exclusively but in fact it's a band isn't it (I'm guessing that those lovely female vocals are coming out of someone else's mouth, not yours)? If so, can you fill us in on who the other members are?
You're obviously right. The fact is :papercutz started with me, and I remain responsible for its direction and am its only fixed member, but the group has been growing ever since in terms of the musicians involved. Currently :papercutz consists of me and a lead female vocalist, Marcela Freitas, plus a live band with a revolving line-up. On the latest live shows promoting the debut album Lylac where I'm behind the piano and electronics, we've got two classical musicians who play all of the other acoustic instruments on the album such as the classical guitar, xylophone, strings, or bass, depending on the song. There's been a lot work in terms of arrangements to play the album live so the performance benefits from the musicians, and we sometimes rearrange songs to fit a live setting. We've also added visual elements to accompany the performances with an extra person coming on board on the shows, actually the same one responsible for the group's overall image and design.
2. I know very little about your background and how you reached the stage where you're at now. Could you tell us a bit about your background and musical development leading up to today?
Like some, I studied classical music as a child, mostly as a hobby and only really fell in love with writing music in my teens when I started to play with a band. Early on I got interested in mixing live instruments with electronic music, and I've sort of been following that path ever since. At that time I had some instrumental and pop songs that didn't fit the band, swapping electric instruments for acoustic ones, with a more refined sound, a mix of electronic, classical, and jazz sounds. So :papercutz was initially a studio project that started when I recorded those songs with some vocal contributions. Soon after that I dedicated myself entirely to :papercutz because I felt it was the way for me to evolve. Eventually after some compilations, I got to write an album, Lylac. It came out on Montreal's Apegenine Recordings, a small label but with an interesting quality catalogue with tracks by artists like David Kristian, Emanuele Errante, Khonnor, and Julien Neto, and it was a good home for my work. The album and its single (with remixes from The Sight Below, Neotropic, Spandex, and Signer) had some very positive reviews, and I got invitations to play live. But it didn't feel right to perform with just two members, me and a female vocalist (both responsible for the recordings) so I invited other musicians and have been playing live ever since. I actually just stopped for a while to properly promote this release and get some deserved rest.
3. If push came to shove, what would be your own description of the :papercutz style, and who are some of the artists who've had a significant influence upon your style?
Nowadays, a mixture of pop music structure with ambient electronic sounds and classical acoustic elements. Think of dream pop and cinematic piano ambiences. Björk, Kate Bush, Brian Eno, David Sylvian, Steve Reich, Claude Debussy, Arvo Pärt, Aphex Twin, Philip Glass, Ryuichi Sakamoto, Bernardo Sasetti. I'll let listeners figure out where that influence is. However, I do appreciate originality and depth, and I think we are figuring out a sound of our own but it's a work in progress. For now I'm happy that we're not a copy of anything out there, which has made harder for some people in the industry to figure out where to place us or how to label us. That has been sometimes a positive thing and, strangely enough, a downfall in others.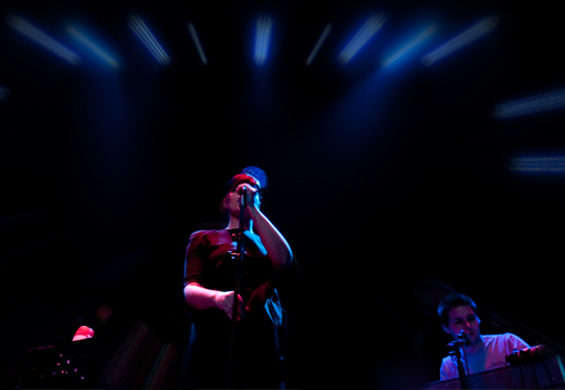 4. Your 'coming out' on the Audiobulb label is unusual for not featuring your music in its purest form but instead as remixes. Were you concerned at all that in going that route your own music would be heard less and that consequently listeners new to :papercutz wouldn't get the clearest picture of your sound?
No. There will be plenty of time for people to properly know us. And I think we're still represented on this release. :papercutz is not just the original albums but all of the releases related to us—the artwork involved, overall image and our live shows—all are totally different experiences that come together as an artistic concept or illusion. Indeed this release, more than a :papercutz album, I hope sounds like an original album on its own, and I think this has to do with the quality of the final work. To those who complain of formatted music and albums, I hope crossovers like this are welcome. If, however, listeners decide to dig deeper and find the original songs and appreciate them and all of the process and creativity the remixers put into it, even better. Besides, this release seems like a perfect way to end up this musical and conceptual chapter of :papercutz's work that started with Lylac and to start a new one. I'm hoping people will continue to take this journey with us and free their minds for other stuff we may want to put out.
5. How did the production process develop for the project? Did you simply hand the material over and give the remixers complete freedom or did you direct them in any way?
There was some direction involved both from me and Audiobulb. I wanted the remix album to be coherent. I and the label spent time creating an album line-up and directing the artists, and I also added one more original :papercutz instrumental that opens the album, all with that purpose in mind. Only time will tell if we were successful in our task. I did, however, want the artists involved to maintain their recognizable musical signatures. More than remixes, I consider the album to be made up of interpretations of the original songs.
6. You managed to bring a pretty impressive cast of contributors—Jasper TX, Taylor Deupree, Helios, Rameses III, etc.—on board. How did that come about?
First, I hand-picked each one. I'm a great admirer of their work and believe they're some of the best representations of the modern ambient music scene out there. After that it was just a question of getting in touch with them and to my surprise almost all liked the original songs and the challenge in front of them. Unfortunately, there were two artists that I invited that didn't feel they could do much with the original material or didn't have the time to make the deadline...or maybe they were just being polite and didn't enjoy the songs, which is perfectly understandable. I would also say that getting the first names on board gave the project some validity, which made it easier to pick up all the others.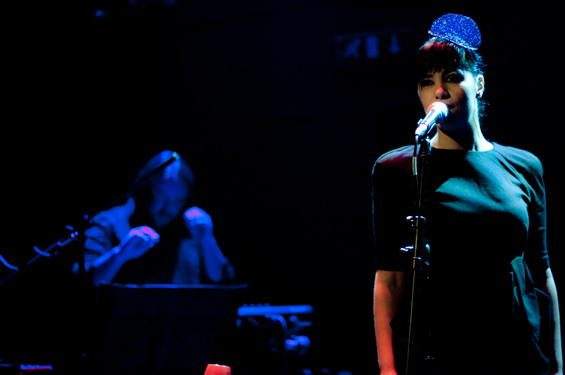 7. Do you have any unusual or interesting stories to tell about how any of the productions came into being or did they all develop without incident?
Some incidents along the way, sure. Some artists delayed their work and were close to not making the deadline so we did have to apply some pressure; others took a while to find a direction and in the end, one or two didn't make the final cut because the album was running a bit long and some very hard editorial decisions had to be made. But their work will be available for free in the near future for people to download and share.
8. I'm presuming that you're working on new material at the moment. When and where might we see it released, and how might it be different from the Lylac material? Anything else in the works for the immediate future?
I've been working on a new original album for a while now, and it's pretty much laid out in terms of direction. I've already been recording some ideas either with Marcela or the musicians we're playing with. After the summer shows we start final recordings and hopefully it will be out by the end of the year. It will evolve from lessons learned on our live shows with a lot more focus on vocals and the acoustic instruments with the electronic sounds working a lot more on the background as textural ambiences. This time I'll be opening the creative process to collaborations with various musicians and writers for lyrics, and hoping we can take it a step further. Besides that I'm still following up some of the promotional artwork for the remix album release, working with a director on a video for the advance track, and if time allows I'll be accepting some invitations for some remixes, sitting on the other side of the table.
9. How has the Portugal base affected your music's development? Is there a strong experimental scene there?
Sure. How many Portuguese musicians do you know? We export world music but that's pretty much it. There's no strong industry and no market niches here. I've been able to slowly break through nationally but now I'm facing the same dilemma getting our shows outside of Portugal. I've even had some European promoters, imagining we're across the ocean, afraid of booking us due to travelling costs and visa arrangements! The same recently happened at SXSW, where no one could really place us on the map, which influences how listeners and the industry looks at us. Since we've got no strong international players in our home country we must inevitably work with foreign agents and promoters always facing the same interrogations. But we're getting there. Nevertheless I love my country and if I contribute to some changes then all the better. I've met artists from other places in the world who have faced the same dilemma and after years of hard work they've been able to break through so I'm hoping the same will happen with us. As for the experimental scene, we've got great instrumental artists and projects over here who are brave enough to step outside the box, and I invite your readers to discover them: Bernardo Sasetti, Mário Laginha, Norberto Lobo, Pedro Carneiro, Dead Combo, Victor Gama, Tiago Sousa, and many others.
10. Did you not recently win an award of some note for Lylac? Can you tell us a bit about what that's all about ?
We've won two awards for Lylac, one in London at a show we also played called The People's Music Awards where we won the 'Off the beaten track' category (for alternative sounding bands) and that had as judges Annie Nightingale (BBC), Ian Sanderson (music producer/composer), Eddy Temple-Morris (XFM). Riz (Neotropic) is up for this award this year. The other was a MySpace initiative to promote emerging bands all over the world and we were the first Portuguese group who got it. Awards are cool to have and can open some doors but at the end of the day I still feel that the most important thing will always be the music you make and leave behind.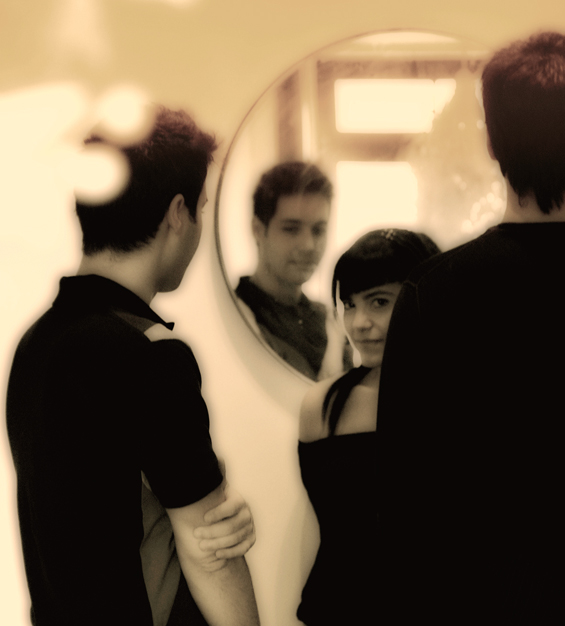 May 2010