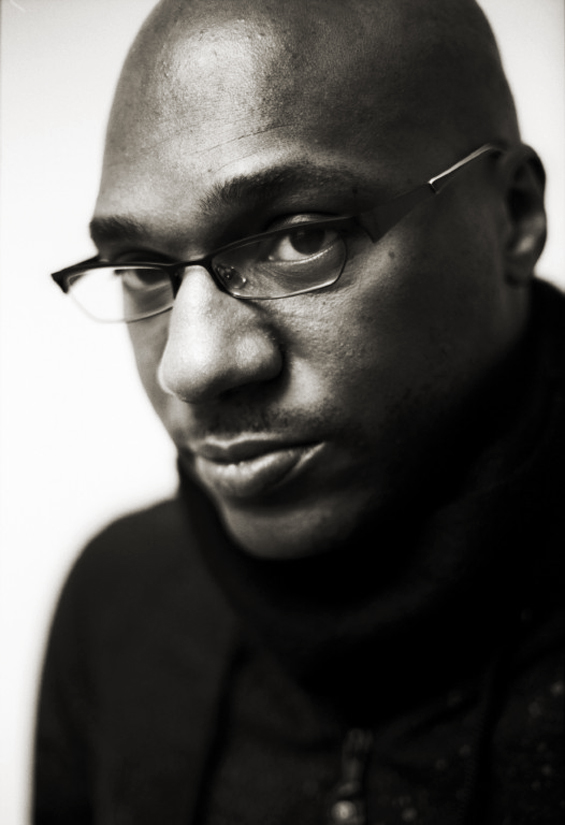 TRAXX'S TOP TEN FAVOURITE TRACKS FROM IN AND AROUND CHICAGO
(THAT WERE ALSO PLAYED IN CHICAGO)
Who better to school us in all things Chicago house than the esteemed DJ, Jakbeat ambassador, and (by his own description) "artist of sound" Traxx? While busy promoting Faith, his debut full-length on his own Chicago-based imprint Nation, the man otherwise known as Melvin Oliphant III—and whose recorded output includes releases under names such as Saturn V (with Tadd Mullinix aka James T. Cotton and Dabrye), X2, Villan X, The Dirty Criminals, and more—made time to put together a list of classic cuts in what amounts to something of a history lesson. Oliphant was introduced to house music via WBMX and two chances to see Ron Hardy (whose name understandably crops up a number of times in the list below) at the Music Box, and was immediately taken by the music's intense, even transcendent fusion of emotion and physical force. That spirit lives on in his own analog-and-hardware-based productions, which deftly combine an experimental sensibility with a love for classic forms.
1. JackMaster Hater I & II: "Your Mind/Passion" (Warehouse Box Tracks)
These two releases have been sought out for the last fifteen years, and just got released as a bootleg copy on this obscure label. As much as there is a mystery behind these guys running the label, who claim to be from Kazachstan, the mystery about the original artists who produced these tracks is a much bigger one. Ron Hardy did not produce these tracks, but he was one of the first to play them and everybody thought Ron Hardy was the producer, so these tracks sort of became his signature.
2. Ron Hardy: "Sensation (Track version)" (Reel-to-Reel)
Unlike the Jackmaster Hater mentioned above, the track "Sensation" received a proper release on Trax Records as the first 12-inch produced by Ron Hardy himself. The "Track version" I submitted here is, as a matter of fact, the unreleased original production as an instrumental, and the only way you could get it was as a reel-to-reel tape or cassette. This is something you need to know about Chicago-Diskjocks back in the days: They didn't only mix vinyl, CD, or mp3s.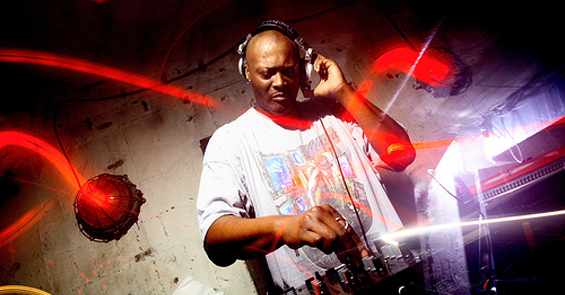 3. DJ Rush: "The Reactor Chapters I, II, III" (Cassette Tape)
Chicago-Diskjocks also mixed Reel-to-Reel tapes on Bandmachines that you were able to speed up or slow down. These three tracks by Chicago-native producer DJ Rush, who is presently more known for the harder edge on his techno productions, present some early sketches of his work when he was still living in Chicago releasing on labels such as the Trax side-label Saber, Dance Mania, and Relief. To this day these tracks never saw a release, and the only way to get them is if you get them handed to you.
4. Leron Carson: "China Trax" (Sound Signature)
This officially was released by Leron's childhood friend Theo Parrish on his Sound Signature imprint some years ago. Originally produced in the year 1986 in some bedroom on the Southside of Chicago, the first DJs to play this track were people like DJ Mecca on WKKC Radio. The Southside of Chicago was basically where all the black folks used to live, so this is where the whole House thing really went down. I'm really happy Theo pulled this from the archives, and even though the sound is distorted by using cassette-tape to record, it still sounds amazing.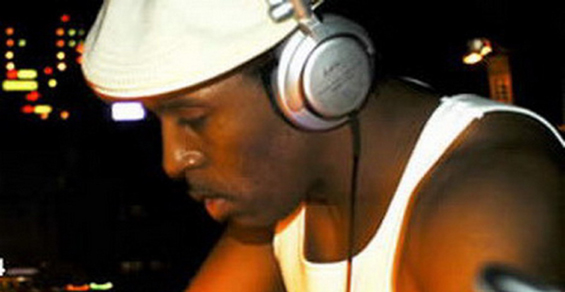 5. Lil Louis: "Homework" (unreleased) (Reel To Reel)
After scoring a huge underground hit with "Blackout" in '89 with four different versions, this was supposed to be the next-level kind of production, but it never saw the light of day as an official release. Louis played this at a lot of parties, and people were freaking out on the music, but he never gave it away. I think by now you can start to see a pattern with this list, as many tracks that used to be played in the early days of House music from Chicago were not properly released and only handed out to people who have proven themselves worthy.
6. Novega: "Faces Drums I, II" (DiD)
Both of these records are really rare and hard to find. Novega was known as a producer for the more Italo Disco kind of acts such as Capricorns' "I Need Love", Ris's "Love & Music," and Patricia Harris's version of Hot Chocolate's "Heaven's in the Backseat of my Cadillac." Here he presents just beat-tracks, which became massively significant in Chicago, whereas Italian DJs didn't even raise an eyebrow.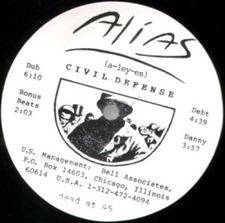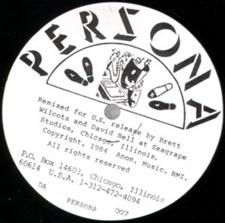 7. Alias: "Civil Defense" (Persona)
A Ron Hardy Classic! I would like to call this "Pre-Protodisco" as it's got these amazing disco elements to it, but you can really feel the electronics taking over. Productions at that time had the problem of syncing analog gear with the newer elements in electronics, so the beats are sometimes just a little bit off, but that's also what makes it so appealing. Ron Hardy used to play this all the time. He didn't care if the beat was on or not. He really had the guts to do whatever he wanted.
8. Marcus Mixx: "Is This Dream for Real?" (Under Dog)
I had these tracks for years. Marcus gave them to me, because he knew I would present them in a way that he was content with. Chicago DJs are much about competition, and it's a real competitive thing, so most of the time not everybody could get tracks just like that. You had to prove yourself, and eventually you were chosen to have them. This was just recently released, and now everybody has the chance to experience this music. I feel good about that, because people have asked me for years what these tracks were. Now the struggle in finding them has an end, although it was released only in small numbers.
9. DB: "I Have a Dream (Original Dream)" (Underground)
When you listen to that record, and to the Novega one mentioned before, you'll find much resemblance in a release James T. Cotton and I did for a side-label project with Creme Organization called Creme JAK as Saturn V. This is the direct influence on this track we did, called "Your Mind." Straight-forward and to the point. Influences from the past, transcended into the presence for the future of our society. We will always continue to elevate what we experienced in the past, and put our own twist to it. So I'm happy that I can share this list with you, to be able to really point out the pivotal tracks that influenced my own musical socialisation.
10. Gherkin Jerks: Stomp the Beat EP (Gherkin Records)
Last, but not least. There is absolutely no way to put together a list of favourite tracks from Chicago without mentioning Larry Heard. You can't leave him out. While he is famous for his work as Fingers Inc, he was doing music for much longer than that under aliases such as Disco-D, The It, and Gherkin Jerks. The Stomp the Beat EP is a milestone track record when it comes to Chicago House. This record never left my record-bag, even until this day. Each track on here has the ability to be mixed with all kinds of variations and genres of contemporary dance music. I doubt it will ever leave my side.
November 2009