2011 ARTISTS' PICKS
As we've done in the past, we asked artists whose works appeared in last month's 2011 Top 10s and 20s feature to select their favourite recordings released in 2011 (or before) and perhaps also say a few words about what made them special. Here's what they said:
Arborea • Balmorhea • Alexander Berne • James Blackshaw • FareWell Poetry • Fovea Hex • Randy Gibson • Gulls • Macro Recordings • Akira Kosemura • The Lickets • Mem1 • orchestramaxfieldparrish • Orlando B. • Quiroga • Jody Redhage • Sleepingdog • Talvihorros • Alexander Turnquist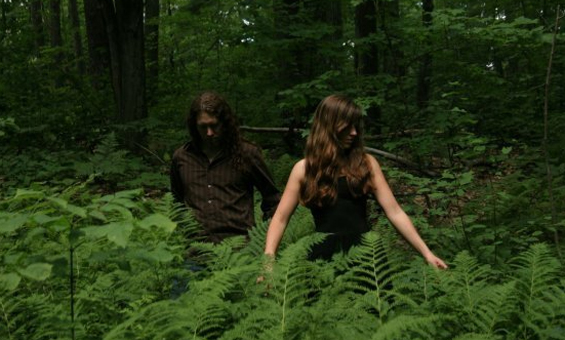 01. PJ Harvey: Let England Shake (Vagrant / Island Def Jam, 2011)
Our favourite album of the year. The melodies are unique, haunting, and perfect, the lyrics emotive, spiritual, poetic, and visceral. The lyrical setting is England and World War I, but the social themes are relevant and timeless. This is such an important artistic statement and definitely PJ's finest record—a life-time achievement.
02. Ornette Coleman: Sadness (Ornette Coleman Town Hall, 1962, ESP-Disk)
This is the kind musical emotion and spirituality that we strive for.
03. Meg Baird: Seasons On Earth (Drag City, 2011)
Meg is simply one of the finest contemporary folk artists, and this album is stunning.
04. Glenn Jones: The Wanting (Thrill Jockey, 2011)
Glenn Jones' finest hour and a modern 'American Primitive' instrumental masterpiece.
05. Jesse Sykes and the Sweet Hereafter: Marble Son (Fargo, 2011)
This album is a contemporary folk-rock masterpiece—beautiful and evocative, ethereal and driving!
06. Victor Herrero: "Barcarola"
We toured with Victor in Spain and Portugal this past May and June, and got to hear Victor play this gorgeous guitar piece many times during the tour. His performance seemed to get more emotive and perfect with each show. In fact, the first night's sleep I got on the tour, I awoke in the early morning to the sound of Victor playing this somewhere in the house where we all stayed. The music echoed in the halls and sounded such a rare beauty. Shanti and I both love Victor's music.
07. Cian Nugent: Doubles (VHF, 2011)
This album by Irish guitarist Cian Nugent contain two expansive acoustic guitar-led instrumentals that continually unfold and reveal musical vistas of mysterious beauty, much like the cover art of the dark green waves of the Irish Sea...a photo that Cian almost drowned taking.
08. Alexander Turnquist: "Hallway of Mirrors" (Hallway of Mirrors, VHF, 2011)
Alexander's compositions are complex and gorgeous and his musical vision is amazing! Alex is one of the very finest contemporary composers for the acoustic guitar.
09. Chuck Johnson: "Down in Flames or Not At All" (A Struggle Not a Thought, Strange Attractors, 2011)
This guitar piece has a perfect feeling of lonely reflection and rare beauty.
10. Laura Marling: "Night after Night" (A Creature I Don't Know, Ribbon Music, 2011)
An absolutely gorgeous recording by a strong contemporary singer-songwriter-guitarist.
Balmorhea's number one pick of 2011 (as selected by Michael Muller): Nils Frahm: Felt (Erased Tapes)
Nils can do no wrong with me. His touch is just so severely perfect. Felt is his first, and very brilliant, venture into the outer reaches of sonic space apart from solo piano. With its minimal close-miked hammering, scratchings, and creaks, Felt is a non-stop beauty one needs to let permeate through one's very being. Put it on via headphones with the volume up.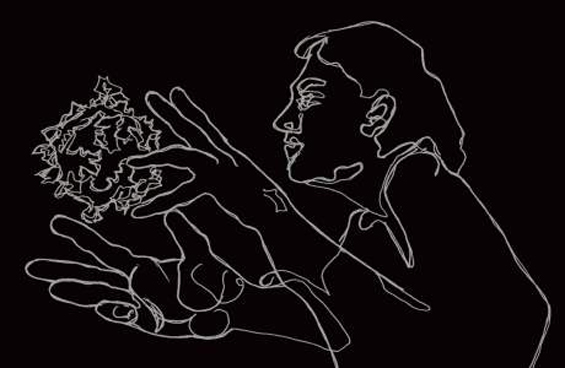 Ten recordings that I listened to repeatedly this year:
01. Brad Mehldau, Kevin Hays, Patrick Zimmerli: Modern Music (Nonesuch)
02. Kaat Hellings: Hit of the Century (Eigen Beheer)
03. Fovea Hex: Here is Where We Used to Sing (Janet/Die Stadt)
04. Goro Yamaguchi: Mukaiji-Reibo (JVC)
05. Skuli Sverrisson: Seremonie (Extreme)
06. Pierre Boulez : Répons & Dialogue de L'ombre Double, Alain Damiens & Andrew Gerzso (Deutsche Grammophon)
07. Sarah Kirkland Snider: Penelope (New Amsterdam)
08. Hans-Henrik Nordstrom: Fantasy for Bass Flute, Kolbeinn Bjarnason (Classico)
09. Brian Eno & David Byrne: My Life In the Bush of Ghosts (Sire)
10. Erich Wolfgang Korngold: Violin Concerto, Op. 35, in D, Jascha Heifetz (Music and Arts Programs of America)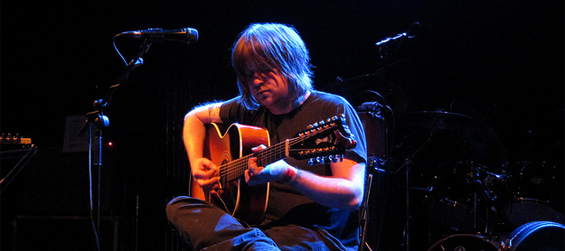 Without question, my favourite record of 2011 was Eiko Ishibashi's Carapace (Felicity). It was released way back in January in Japan only and unsurprisingly garnered little attention outside of the country. Ishibashi sings and plays piano, among other things. Her vocals have a gentle and breathy quality, and her songwriting is quite stunning: often simple and unashamedly melodic, by turns both joyful and bittersweet and frequently shifting unexpectedly in key and time signature. There are understated elements of contemporary classical music and jazz in her music, but the album is undeniably a pop record and a pretty perfect one at that. Oh, and did I mention it was engineered and co-produced by Jim O'Rourke? There are some wind and string arrangements on this album (which is often quite instrumentally sparse) that wouldn't sound out of place on one of his solo records and that's no bad thing at all, in my opinion. It's a real gem.
Older records I spent a lot of time listening to this year include Bola Sete's Ocean, Joe Walsh's Barnstorm, and David Shire's The Conversation OST.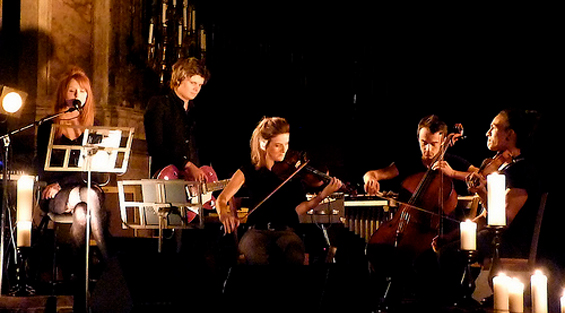 2011 Top Six Albums (in no order):
01. (Jayne Amara Ross) Tindersticks: Claire Denis Film Scores (1996-2009) (Constellation, 2011)
Beautiful film scores that, for over ten years now, have underlined the powerful, drumming rhythms natural to Claire Denis's filmmaking. Extremely elegant, terribly melancholic and as intricate as the films themselves, these five soundtracks are a wonderful example of perfect chemistry between director and composer.
02. (Frédéric D. Oberland) Barn Owl: Shadowland (EP) and Lost In The Glare (LP) (Thrill Jockey, 2011)
A nocturnal lament for birds of prey. Somewhere between earth, Richard Skelton, and the best of ambient Eno. Scintillating guitars disguised as shamanic incantations, the solitude of great expanses, slow but solid tempos, a warped organ, a symphony of feedbacks. Post-apocalyptic blues has its orchestra. Prophetic.
03. (Stéphane Pigneul) Snowman: Absence (Dot Dash Recordings, 2011)
Australians landing in England like many other before them, Snowman will have left us three albums only, each more different than the next, before recently disbanding. A haunted album, almost discarnate, due in part to the ethereal vocals and smooth production. Inventive rhythms, quasi-industrial sounds... all resulting in a soothing final product. This opus flirts with ambient and krautrock but not without a certain amount of darkness and violence. The sonic textures are brilliant, new, thick and addictive. This album is quite extraordinary and the track "White Wall" is something to listen to immediately.
04. (Colin Johnco) Umberto: The Prophecy of the Black Widow (Not Not Fun Records, 2011)
Hovering somewhere in between Goblin and '70s Italian movies, Matt Hill alias Umberto melts cheap drones and cheesy synths like a futuristic horror soundtrack, from cheesy ambient to zombie techno.
05. (Jeff aka Eat Gas) Connan Mockasin: Forever Dolphin Love (Phantasy Sound, 2011)
An amazing album by a weird little New Zealander. Underwater psychedelia, beautiful and unique.
06. (Stanislas Grimbert) Kouyate-Neerman: Skyscrapers & Deities (No Format, 2011)
This project unites a famous African balafon player and a French experimental vibraphonist. A perfect mix of groove and sweet melodies that are at times joyously deconstructed by the prepared vibraphone. Neither World music, nor Jazz, Skyscrapers & Deities is something unique and most definitely worth a listen.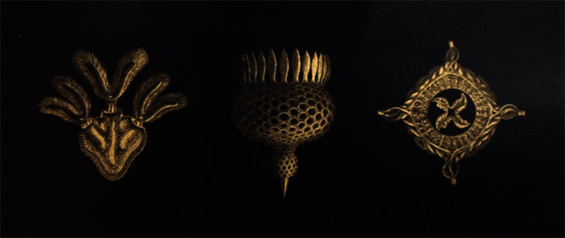 Fovea Hex (Clodagh Simonds)
This isn't a list of material released in the past year that I'd recommend—it's just a list of material I've been listening to during the past year……I've listed them in no particular order.
1. Riho Ensemble: Polyphonies Vocales de Svanetie (Inedit, 1999)
I was in Svaneti (which is in northwestern Georgia) in July this year; it's very remote, very high up in the Caucasus mountains, and for that reason, it's believed the music and culture there are relatively unpolluted. Track two, "Lile," is considered one of their most ancient songs; it's basically a hymn to the sun and an extraordinary piece of vocal music. Georgians were singing in incredibly complex harmonies, scales and tunings, centuries before anyone else even tried two parts, let alone three. They make the rest of us look like kindergarden.
2. Bjork: Biophilia (One Little Indian, 2011)
I can't get enough of this, it grows and grows on me. I have always been a huge admirer of Bjork—she is so courageous. When I first heard about what she was up to for this album, the apps, the performance criteria, and so on, I was a little apprehensive that musically it might not be particularly strong, and that the focus was more conceptual and technical. I needn't have worried; I think that musically, it's one of the best things she's ever done.
3. Ensemble Marcel Peres / Discantus / Ensemble Gilles Binchois / Dominique Vellard, /Alla Francesca: Le Mystere des Templiers (Naive, 2009)
Most of this is from the 12th century. The first, anonymous, 12th-century Kyrie is particularly powerful…. Marcel Peres is very reliable. I also particularly like "Enixa est puerpera," also 12th-century and also anonymous. It's just such a simple, beautiful, uncomplicated melody, and yet it twists and turns in just the right way so as to remain surprising.
4. Nico Muhly: Speaks Volumes (Bedroom Community, 2007)
I'm only just discovering Nico Muhly, a bit late! I've been impressed by what he's done with Anthony & The Johnsons, and I did hear something of his two or three years ago which I really liked—but finally I'm really listening. There's something about him that's unusually engaging—a lot of warmth and humour, but a real gravity also. I love "Pillaging Music"—it's clever, but not just clever. I'm working my way through his other releases, but that's my favorite track so far.
5. Human Greed: Fortress Longing (Omnempathy, 2011)
The best thing from Human Greed so far; it should be getting far more attention than it has. A beautiful body of work, from start to finish—intelligent, moving, and fresh.
6. Laura Sheeran: Lust of Pig and the Fresh Blood (self-published, 2011)
Having watched Laura's growing confidence and assurance both as a singer and as a writer since she was fifteen, this—her first solo album—is so impressive as a debut. An extraordinary achievement, and all so beautifully sung. I just love her voice; she's far and away the best singer in Ireland now. I'm biased of course, but it happens to be true!
7. Music of the Tutsi, Hutu and Twa: At the Court of the Mwami, Rwanda (Stichting Sharp Wood Productions, 1998)
This is Hugh Tracey's recording from 1952, but I bought it only recently. I think it's a classic; every time I listen to it, I feel as if I could listen for hours and never be tired of it.
8. Dirty Projectors: Bitte Orca (Domino, 2009)
They're doing something very unique, and the complexity and skill of the writing and arrangements is really exhilarating—I love it! I'm looking forward to their new album very much, and I'm happy that they're taking their time.
9. Yo Yo Ma (curator): The Silk Road (Smithsonian Folkways, 2002)
I only bought this recently, and I listen to it a lot. Material from Afghanistan, China, Iran, Kazakhstan, Mongolia, Tajikistan, and other parts of Central Asia—some vocal, some instrumental, but all of it is of the highest quality—gems everywhere. Vibrant, evocative stuff.
10. Sidney Robertson Cowell (recorded by): Songs of Aran (Smithsonian Folkways Archival, 2007)
This was given to me as a present a few months ago, after a conversation with a friend about Keening; there's a spectacular piece of keening on it, sung by Bridget Mullin. It was originally recorded in 1957. There are great examples of mouth music, work songs, lullabies, also. I'm not as knowledgeable as I'd like to be about early Irish traditional music, but I'm very drawn to it, and I'm slowly learning……I've listened to this a lot this year.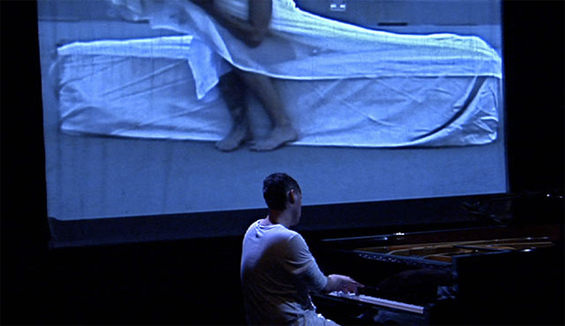 There are two albums, and one live music experience that I keep coming back to in 2011.
The first of these is the remarkable recording of C.C. Hennix performing The Electric Harpsichord live in 1976 (Die Schachtel). This amazing music is just pulsing and lively and enveloping, and really something special. The packaging as well is amazing with poems by La Monte Young and essays by Hennix and Henry Flynt that get to the heart of what was happening when this work was made. It's a transcendant experience and truly shows the breadth of Young's influence.
The second recording I keep coming back to is Exile by Charalambides (kranky). It's incredibly focused and intense, especially the last two tracks of the album which present simple repetitions in an incredibly powerful way. I'm not sure it's their best album, but it reaches fantastic heights.
The final thing I keep returning to in 2011, and beyond, are the performances of Raga Darbari taking place in the spring and fall of each year at the Church Street Dream House by La Monte Young, Marian Zazeela, Jung Hee Choi, and Naren Budhkar as The Just Alap Raga Ensemble. Young is a true master of raga, and his presentations of Darbari are simply exquisite. If you're in New York when they are performing, it is a must-hear experience (details are here).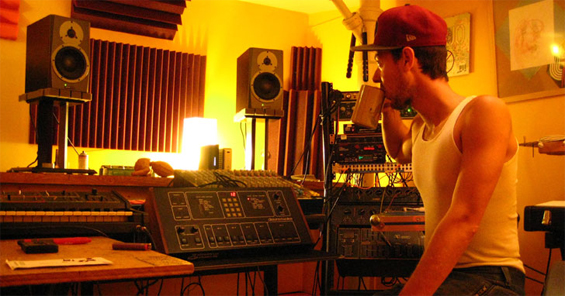 Gulls (Jesse Munro Johnson)
Here are my 10 fave releases for 2011 (in no specific order).These are the musics that gave me inspiration, and hope for the future of it all. Next-level jams.
01. Music For Saharan Cell Phones: The International ReWorks (Boomarm Nation)
02. Andy Stott: Passed Me By (Modern Love)
03. Paper/Upper/Cuts: Illa Killa Yellow Space (Boomarm Nation)
04. Harmonious Thelonious: Talking (Italic)
05. Mark Ernestus Meets BBC: Shangaan Shake (Honest Jon's)
06. Sound People: Teatime (Under The Spire)
07. Music From Saharan Cellphones (Sahel Sounds)
08. The Durian Brothers: Cuts EP (Diskant)
09. Strategy: Super Awareness Is Fruit (Under The Spire)
10. CityMouth: Holodecker EP (Dropping Gems)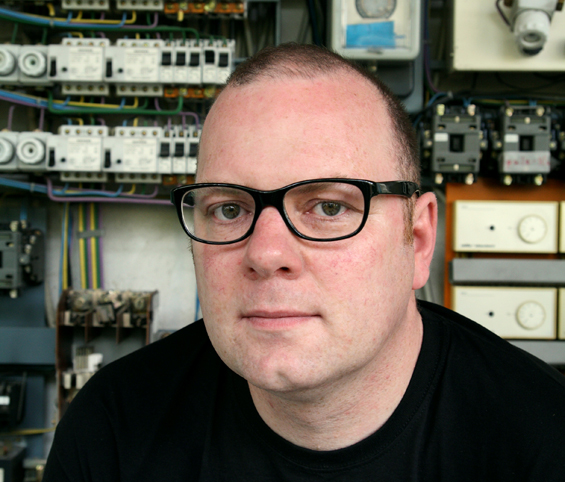 Macro Recordings (Finn Johannsen)
01. Morphosis: What Have We Learned (M>O>S)
Although Rabih Beaini sure likes to improvise (check him performing live with his analogue setup whenever you can), he has managed to develop a puzzling signature sound that is as rough and ready as it is beautifully textured and detailed. In comparison to this album, most of 2011's other productions in electronic music sound like wringing a handful of mediocre ideas to death with a considerable array of gadgets, but no result. Truly individual music from a true individual.
02. Reel By Real: Surkit Chamber - The Melding (Artless)
Considering how long Martin Bonds was an active part of Detroit Techno's history books, the actual released output was irritatingly scarce. Listening to 2010's retrospective on the same label, I had the feeling that he was perfectly fine with keeping his back catalogue slim but impressive. And then this came along, a collection of more recent tracks, and I just felt grateful that this lovingly curated album made public what could have been missed so easily, yet again. Employing a much wider set of references, this is the sound of Motor City transcending the paralysis of its own tradition and then some.
03. Jeff Mills: Star Chronicles - Orion (Axis)
Admittedly some of the most determined space traveller's recent output is not without flaws, but never enough so as to get me tired of his ongoing mission to refine his sound. Still, every single one of his releases seems to be more unique and consequent than the majority of Techno productions some are ready to dismiss him for. He has created his own universe, and he roams in it. His music has surpassed club credentials, and even if some of his concepts may be pretentious, I would never blame him for pursuing his interests and painting them with his increasingly more spaced-out sounds that are so obviously his own. Let others try to reach the point where they become their own reference. Most will be forgotten when Jeff Mills will be heading for yet another galaxy.
04. Virgo Four: Resurrection (Rush Hour Recordings)
So many tales about the ruthless business tactics of the early Chicago House labels, and unfortunately most of them are true. I don't even want to know how many gems have never seen the light of day because not every artist was willing and able to take a stand against that. I'm just grateful that sometimes things turn out how they should have, no matter how long it takes. This box set has not a track on it without the power to name and shame legions of clueless copycats. It is a testimony to musicians doing music because they just have to, even without anybody even having the chance to notice it. For every House afficionado still admiring the sheer beauty of their original Trax releases, they did more, in more styles, and now, at last, it can be heard.
05. Surgeon: Breaking The Frame (Dynamic Tension)
It is almost ridiculous that Surgeon is regularly drawn into the debate about what will become of Dubstep since it embraced Techno. For certain, he does not have to worry to deliver less in a genre newly discovered than in a genre left behind. Both Dubstep and Techno owe a lot to his work as DJ and producer, and this album does not even stress that, it just shows how he keeps getting better and better with what he does, and how he will thus be ever important to what is going on.
06. Pinch & Shackleton: Pinch & Shackleton (Honest Jon's)
It seemed that as soon as rumour spread about the two collaborating in a session, the album was about to be released. But it certainly does not sound like a quickfire result. It is impressively accomplished, and already after a short while in, you begin to care less about who contributed what to the proceedings. It is just what modern electronic music should sound like when two major talents get together and nothing less. Keep the continuum and post-whatever talk for those who artistically vanish trying.
07. Container: LP (Spectrum Spools)
And suddenly, among all the good ole warehouse days mimicry, be it by means of analogue equipment or software replica, appeared this album. And it blew most of the competition to bits. I still do not know much about the artist nor do I care. I just hope he continues with this considerably psychotic and no less gripping take on the sounds of way back when and transforming it into something way ahead. A fine example for that it is always better to deconstruct than to reconstruct your references. It just lasts longer.
08. Drums Off Chaos + Jens Uwe Beyer: Drums Off Chaos + Jens Uwe Beyer (Magazine)
One of the most interesting German labels around. All their releases so far do not only look great, they sound great as well. I do not have the slightest doubt that it will be this way for quite some time to come. I'm not particularly knowledgeable in the Krautrock area but enough to maintain that the label's initial agenda to fuse the modern sound of Cologne with the vintage sound of the German experimental '70s is so well-executed that it not only matters but becomes something else entirely. And I trust those people to come up with surprises as well. This project is of course already convincing by the names of the people involved. Jaki Liebezeit is not one to rely on past laurels, and his drumming is as tight and complex as ever, plus it mingles perfectly with the sounds of Beyer's synths. The generation gap is hereby closed.
09. Ekoplekz: Intrusive Incidentalz Vol. 1 (Punch Drunk)
I can quite understand some people having their doubts about the music of Ekoplekz. To the passing listener it might seem chaotic, unstructured, aimless even. Retrofuturism drawer opens, Ekoplekz disappears. I, however, am old enough to vividly remember the vast output of the '80s tape circuit and all the wonderful ideas that came with it. And the ideas of Ekoplekz are so wonderful that they merit whatever release he has in mind. Kudos to Punch Drunk for featuring someone not afraid to merge the UK progress in bass and beats with sounds lifted from a romantic take on all the library musicians and electronic sound experimentalists who never had their say. Keep soldering that DIY gear and make me happy!
10. Kid Creole & The Coconuts: I Wake Up Screaming (Strut)
Of course the Kid's comeback could not compare to the masterpieces of his past. The Coconuts are not the same, nor is his band. But as with his cohort Coati Mundi's recent album, the lyricist wit is still there, as are some of the songs. As if I would mind. For me August Darnell is a genius and forever will be, and just to know that he keeps on doing what he is doing is well enough for me.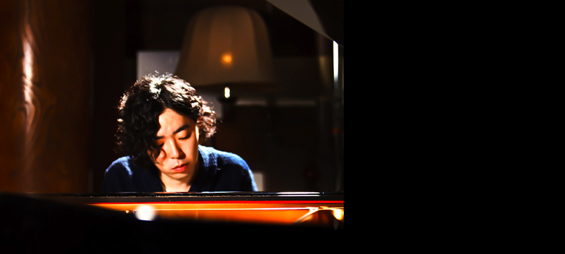 My favourite discs of 2011 (in no particular order):
01. Haruomi Hosono: HoSoNoVa (Daisyworld Discs)
02. nunu: nunu (Schole)
03. MimiCof: RundSkipper (Progressive Form)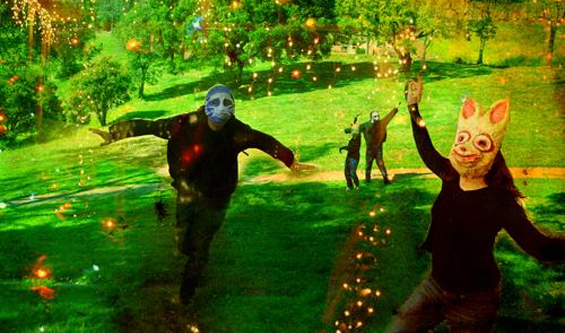 Annapurna Devi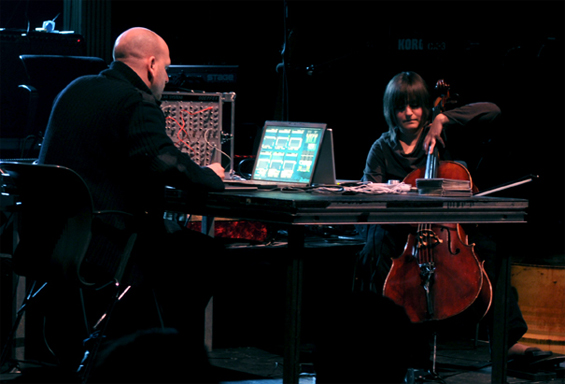 Steve Roden: in flows and spuns (en/of 20) (1999 / 2003 / 2005)
Very few people in this world possess the ability to make mechanical drones and metallic static as warm and comforting as sound artist Steve Roden does. Steve and his work hold a very special place in our hearts and our lives. We have been followers and admirers of his work for the past decade, and even first met each other at one of Steve's concerts in 2003. Over the years, we have had the fortune of being able to host Steve as part of our series Ctrl+Alt+Repeat, share a bill with him at Los Angeles Contemporary Exhibitions, and collaborate with him on our 2008 album +1. More importantly, we have had the opportunity to get to know Steve—who is as honest and warm as his music—and are honoured to be able to consider him a good friend. In 2011, we became the proud owners of his limited edition in flows and spuns (en/of 20) when he presented it to us over a cup of tea at his home in Pasadena, CA.
The record has four tracks: "Into the Shadow," "Soft Walking," "Out of the Sun," and "Still Burning." The source material of the music consists of sounds from Steve's Super 8 camera and recordings of the Indian playback singer M. Raffi. The tracks are reworkings of audio that Steve had made for Doug Aitken's 1999 video installation into the sun. Slow swells, satisfying pops and clicks, and tenderly looping organ-like harmonies immediately transport you to a lazy and balmy afternoon that you never want to leave.
The original pressing of this LP was released in 2003 by en/of as an edition of 100 records with accompanying art by Doug Aitken. Steve re-released an edition of 25 copies of the record in 2005 with his own handmade artwork. This album is truly one of our most prized possessions and without a doubt our favourite recording of 2011.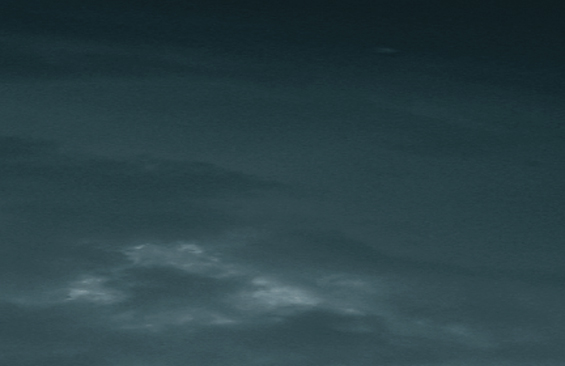 orchestramaxfieldparrish (Mike Fazio)
Kate Bush: 50 Words For Snow (Anti- / Fish People)
I listen to (and buy) an extensive amount of various music and am always thrilled when something gets my attention for more than one listen. I managed to once again compile a personal 'best of' year list and decided after some thought that they were all favourites so it was difficult for me to pick just one of the bunch to write about. But one album I seem to keep coming back to has a highly emotive nature and one that seems to be without peers amongst my favorites, Kate Bush's new one.
A wonderful surprise for me, thinking that all we would get from Kate this year was just the wonderful Director's Cut release and now at the end of the year comes this work of brilliance. Masterfully recorded and produced, 50 Words For Snow is indeed A Winter's Tale if there ever was one. Kate is at the very top of her form here and my favourite of her's since Hounds Of Love. The duet with Elton John is a nice surprise, and I love the fact that she stretches out with a jazzier rhythm section for this album. The longer pieces are absolutely to the point and not self-indulgent in the least and couldn't have worked without their extended lengths. The cut "50 Words For Snow" has an eye towards Hector Zazou musically, an artist and gentle soul I deeply miss today. I couldn't help but think of Joni Mitchell's Hejira after a few listens, where each of the characters come to life and seem like you've known them a lifetime. There's not a mediocre track amongst the lot, and there are moments on this record I find myself thinking about out of nowhere. This is a beautiful, fantastic work from an artist who is obviously actively challenging her preconceptions of what art is and moving forward as opposed to rehashing her comfort zone which seems to be all the rage today. I love this recording.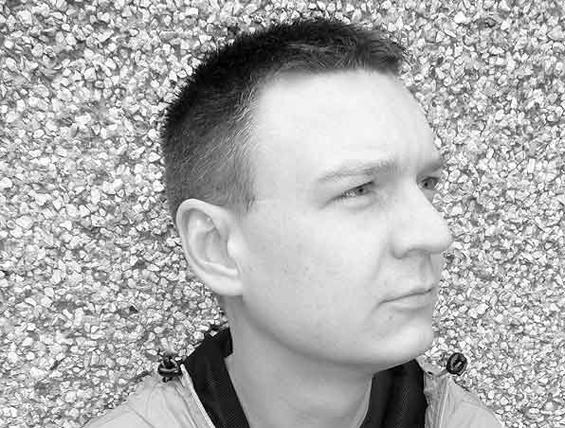 Orlando B. (Orlando Britain)
Sadly I don't listen to many albums these days, what with the lack of free time, and I tend to mainly purchase EPs. However, here are some albums which stood out for me along with some of my favourite EPs of 2011.
01. Soweto Kinch: The New Emancipation (SK Recordings)
London saxophonist Soweto Kinch's third album is a refreshing mix of jazz and hip-hop with soulful overtones. His lyrics which are based on current world and social issues (songs like "Trying to Be a Star," "Love of Money," and "Axis of Evil") are delivered with clever timing and wit and certainly not clichéd. As for the sax playing, Soweto's style is raw, uncompromising, and masterful. If you get the chance to see him play live, I would highly recommend you go. I have been lucky enough to see him twice and was blown away by his performances. He certainly knows how to work the crowd.
02. Fudge Fingas: Now About How (Prime Numbers)
Fudge Fingas aka Gavin Sutherland runs one of my favourite record shops Underground Solu'shn (Edinburgh). I had only heard a couple of tracks by him on EP compilations so was surprised when I saw an album by him and was blown away when I heard it. He has a really mature sound, soulful and jazzy and quite unique. You can hear a wide range of influences in there also. Definitely one of my favourite electronic albums of 2011.
03. Jeff Mills: The Power (Axis Records)
Jeff Mills is my musical hero, not just because I love his music but because he makes his own rules and is a musical genius no less. This album is certainly not his most accessible (compared to his earlier Purpose Maker releases). It's dark, atmospheric, hypnotic, and raw, and sounds like something an alien would have on their iPod, although aliens probably don't use iPods—more likely some kind of telepathic cloud computer. Anyway, you have to be in the mood for The Power. Probably one to listen to really loud in a dark room at 5am whilst watching a 1920s black'n'white horror movie with the sound off.
04. The Nautilus Project: Solid State Society (U-Cover)
I do have a bit of a soft spot for dubby techno, and this album is a great example of this sound. Massive atmospherics and lush pads. Listening to it is like trying to walk through syrup (in a good way). Track three "Suburban Areas" is ten minutes of the same riff but it's so good you don't want it to end. I've tried and failed to emulate this particular riff as it's so cool. Probably one of my favourite deep techno tracks of the year.
05. Jay Z and Eminem: Legend Meets Legend
I listen to a lot of hip hop but don't really listen to these artists individually that much so I was curious to see what they would create. With a title like Legend meets Legend the bar was set high. Well, they hit the bar and then some. This album is raw, heavy, and funny, and is not for the faint-hearted. Just don't play it to your mum.
06. Andy Vaz: Straight Vacationing (Yore)
I would describe this album as sophisticated electronic music for the soul. Heavy nods to first wave Detroit but with a real modern twist. There are also two disco tracks on there and if that isn't enough some 303, too. What more could you want? You want more, well check out the remixes by me and Patrice Scott, Rick Wade, Alton Miller, Memory Foundation, Ibex, and Kez YM!
Favourite EPs (in no particular order):
01. Agnes: Got That Music In My Mind (Hudd Traxx)
02. 1XA: Transit Ways / Seven Days (1XA)
03. Above Smoke & Ernie: Four Suns EP (Deep Explorer)
04. DJ Jus Ed: Memories Of You (Underground Quality)
05. Nicholas & Simoncino: From The Underground EP (Quintessentials)
06. MR G: G Spot EP (Bass Culture)
07. Roman Lindau: Lot De Deux (Fachwerk Records)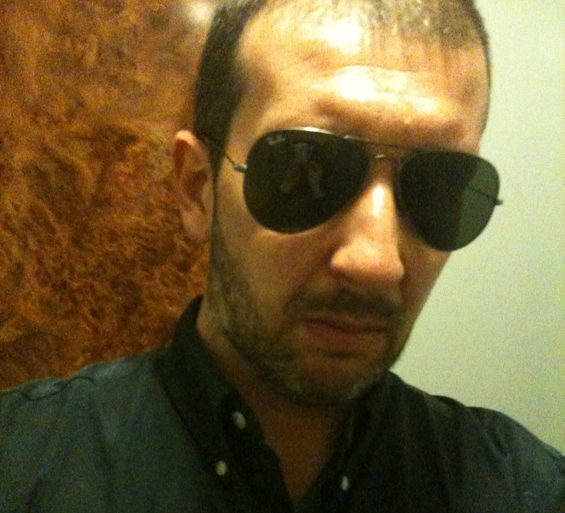 Quiroga (Walter Del Vecchio)
My 2011 favourite picks:
01. Young Montana: Limerence (Alpha Pup)
This really hits my soul! A mix between Dilla aesthetics, BOC, Daedalus…Insanely future funk.
02. Seahawks: Invisible Sunrise (Ocean Moon)
Another trip….78 BPM disco: totally laid-back and great fun!
03. Ichiro: Unconsidered (Oilwork)
A wonderful instrumental beat tape from Japan.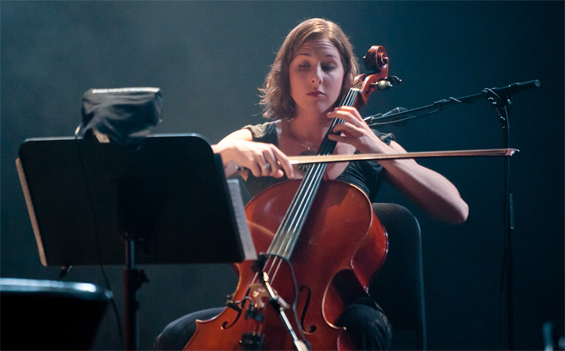 After a lot of consideration about which album was my favorite of 2011, I keep coming back to Becca Stevens' Weightless, released on Sunnyside Records earlier this year. Becca's acoustic band has been growing and developing a lot over these past few years, and with Weightless, they really pull together some of my favorite musical elements. Becca's writing is lyrical, sweet, and memorable, but not predictable. Her song forms are almost always quirky, as are her chord changes—and I particularly love music that seems to be working within the "usual" harmonic system, but then throws juicy curve balls. Almost all the vocals are sung in crystalline two- and three-part vocal harmonies, and there is a great peppering of dissonance. The combined high level of musicianship from all of the band members is pretty stunning. I've listened to the album a bunch of times, and it's a great mix of jazz, indie rock, and folk, and seems to be a great representation of the Brooklyn music scene of 2011.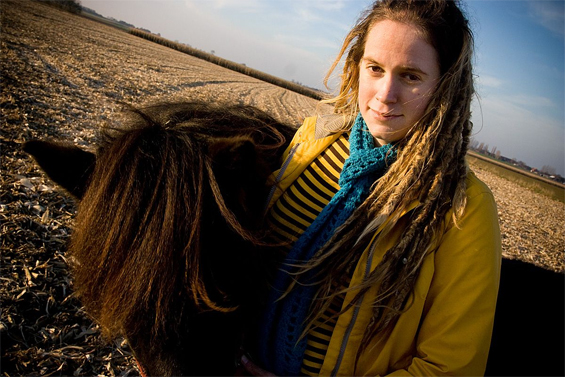 Sleepingdog (Chantal Acda)
The record that I listened to the most this year is Bon Iver (Jagjaguwar). For me this was a big learning experience. I find it rare for musicians with that kind of mainstream success are able to surprise me that much. He was able to fully show his heart and at the same time do technical things that are so exciting. This recording sometimes sounds so tiny in sounds and composition and then suddenly it grows, gets bigger, and just makes you forget everything for a second. I was often surprised by such changes. The song "Holocene," with all the little sounds and the calming waves of the drums, made me more relaxed than any ambient record that came out. The use of brass was also suprising. Instead of using it just as layers, Iver used it as little voices trying to tell us something and suddenly they dissapeared. This record left me silent and in peace.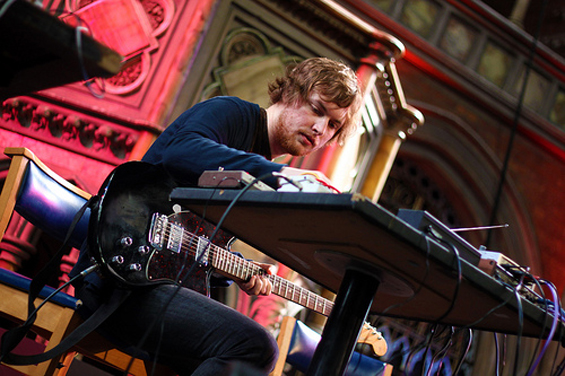 Talvihorros (Ben Chatwin)
It's been a great year for experimental music this year; countless releases have caught me by surprise, and I couldn't help but be impressed by what has been coming out in the furthest reaches of electronic and electro-acoustic music, with Raime—slow and minimal, rhythmical work-outs that are as haunting as they are beautiful—probably being the find of the year for me. I'm hoping a full-length will live up to the promise of the EPs they've put out over the last two years. Although I find it difficult to rate records into a top whatever list, I'd like to mention the following five albums/EPs as being among my highlights for the year:
01. Alva Noto: Univrs (Raster-Noton)
02. Damian Valles: Skeleton Taxa (Drifting Falling)
03. Raime: Hennail / EP (Blackest Ever Black)
04. Roll The Dice: In Dust (The Leaf Label)
05. Tim Hecker: Ravedeath, 1972 (kranky)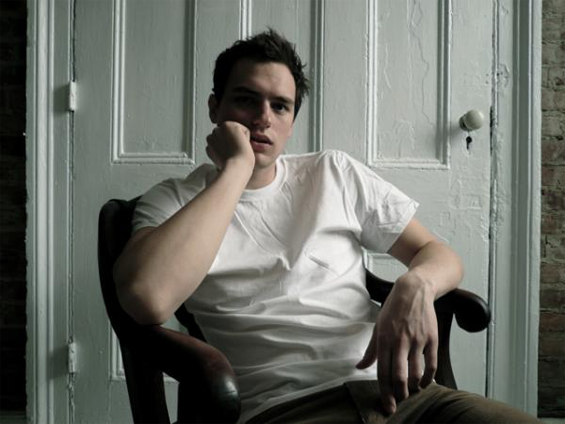 Here is my year-end list of the music I listened to the most this year. It's not necessarily all new stuff, but it was new to me:
01. Johann Johannson: The Miners' Hymns (FatCat) and Virthulegu Forsetar (Touch)
02. Hauschka: Salon des Amateurs (FatCat)
03. Malcolm Dalglish: Jogging into Memory (Windham Hill Records)
04. Dr James Hopkins: Golden Ratios (Art All Ways Inc.)
05. The Field: Looping State of Mind (Kompakt)
06. Arborea: Red Planet (Strange Attractors)
07. Eric Carbonara and Jesse Sparhawk: Sixty Strings (VHF)
08. A Winged Victory For the Sullen: A Winged Victory For the Sullen (Gizeh)
09. Scott Solter: One River (Hidden Shoal)
10. Cass McCombs: Wit's End (Domino)
January 2012