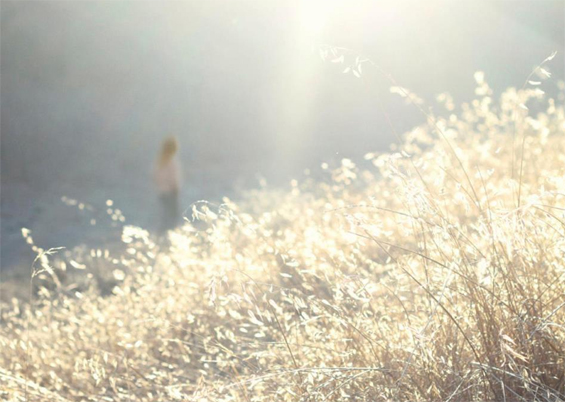 2012 ARTISTS' PICKS
As we've done in the past, we asked artists whose works appeared in last month's 2012 Top 10s and 20s feature to select their favourite recordings released in 2012 (or before) and perhaps also say a few words about what made them special. Here's what they said:
Vieo Abiungo • Poppy Ackroyd • Aspidistrafly • Balmorhea • William Basinski • Alexander Berne • Bersarin Quartett • Birds Of Passage • William Brittelle • Gareth Dickson • Elektro Guzzi • Stefan Goldmann • The Green Kingdom • Hammock • Missy Mazzoli • Orcas • Parallel41 • Quiroga • Roomful of Teeth • 17 Pygmies • Slow Dancing Society • Talvihorros • Tin Hat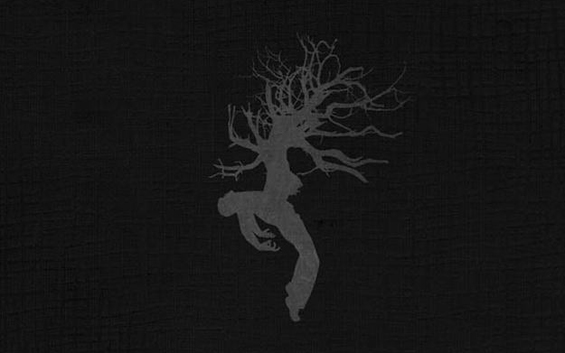 Vieo Abiungo & Peter Monro (#37 album: Thunder May Have Ruined the Moment, Lost Tribe Sound)
(William Ryan Fritch aka Vieo Abiungo) Grizzly Bear's Shields: For the first time Grizzly Bear didn't overdress or polish their beautiful songwriting, and allowed room for big, raw, complex sound events to bloom and dissolve beautifully into their songs. Other albums of theirs have seemed a bit too sterile and feathery. However, on this album Chris Bear's drumming is just about as perfect as rock drumming can get—lyrical and nuanced, but all crushingly heavy and burden-bearing. The album is kaleidoscopic and textured but never lets its idiosyncracies stand in the way of its accessibility.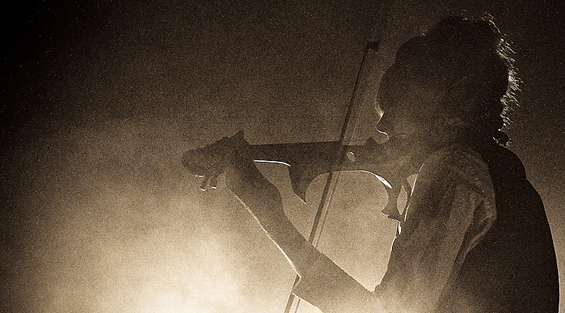 Poppy Ackroyd (#2 EP: Escapement, Denovali)
Two by Four by Piano Interrupted has quickly become one of my favourite albums released in 2012. This is closely followed by Floex's Zorya. I was lucky enough to see Floex play live a few times during the year, and they are completely captivating, the sound is so full and the music is just beautiful. Other things released before 2012 that I have been listening to this year are Origamibiro's atmospheric and delicate album Cracked Mirrors and Stopped Clocks, Hauschka's Salon des Amateurs, with its wonderful use of sounds and rhythms, and Nils Frahm and Anne Muller's seamless blend of the electronic and acoustic, 7fingers.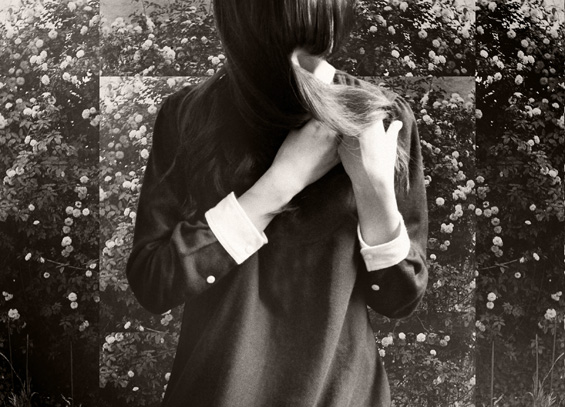 Aspidistrafly (#9 album: A Little Fable, Kitchen. Label)
(April Lee) A patchwork blanket of music that wrapped around me warmly in 2012 (in no particular order). Some are from the past, but they seem to stay with me throughout the years like an old friend. I also have on heavy rotation, albums by two of my best girlfriends in Japan: Ichiko Aoba's utabiko, which has become like my medicine, and Janis Crunch's I Just Love The Piano, which always gives me the chills. 2012 saw so many treasures. Regardless of genre, they're all dreamy and imaginative, with plenty of swag. Music from old films also fill me with inspiration and more often than not they become the fuel behind the crafting of my soundworld.
01. Twinsistermoon: Bogyrealm Vessels (Handmade Birds, 2012)
02. Natural Snow Buildings: Monsters/Depths (Blackest Rainbow, 2012)
03. Julia Holter: Ekstatis (Rvng Int, 2012)
04. Nils Frahm: Screws (Erased Tapes, 2012)
05. Brambles: Charcoal (Serein, 2012)
06. Peter Broderick: It Starts Hear (Hush, 2012)
07. Zelienople: The World Is A House On Fire (Type, 2012)
08. Bridget St John: Songs For The Gentle Man (Dandelion Records, 1971)
09. Metallic Falcons: Desert Doughnuts (Voodoo Eros, 2006)
10. Nico: Desertshore (Reprise Records, 1970)
11. Ichiko Aoba: utabiko (Sinanome, 2012)
12. Janis Crunch: I Just Love The Piano (RONDADE, 2011)
Plus Music from the film Anathor directed by Phillipe Garrel (1972)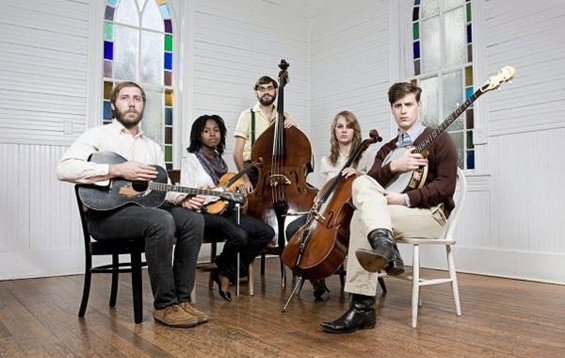 Balmorhea (#21 album: Stranger, Western Vinyl)
(Michael Muller) Young Moon: Navigated Like The Swan (Western Vinyl). The most astounding record I heard this year was the first release from San Francisco's Young Moon. Navigated Like A Swan was the first LP under the new moniker for multi-instrumentalist Trevor Montgomery, shedding his previous title of Lazarus. A label switch also occurred from Temporary Residence to Western Vinyl to accompany the new sonic direction. The album plays like a story, with each movement blending in to one another. Hazy drum machines, melodic guitar and bass with Montgomery's low, rumbling voice riding over top flower into a lovely arc of sound. The cover art features a solemn bouquet of decaying flowers, which is how I actually might describe this record. Lyrically, it's overall a positive recounting of finding a new love but amidst the wide hope is a gentle wilting threaded throughout the story. The songs grow stronger with each listen and embed themselves deeper into your head, which isn't at all a bad thing in this case. Highly recommended, as is his live set.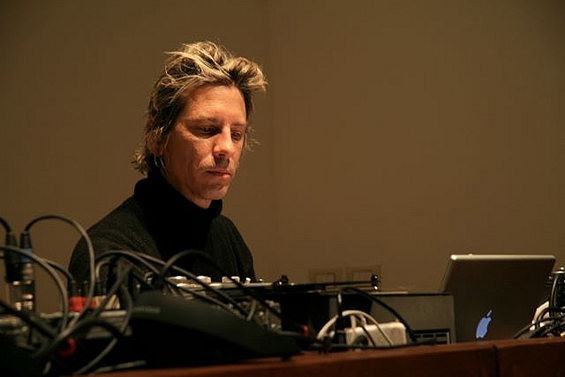 William Basinski (#2 reissue: The Disintegration Loops, Temporary Residence Ltd.)
(Los Angeles, 1/4/2013) As someone who has never been a record collector and rarely listens to the radio, I rely on my friends to introduce me to new music. But late this year, I heard something on the radio that really perked up my ears; it was an interview with the filmmakers of Searching for Sugarman, and they played some of his music. I had heard the story about this mysterious Rodriguez and was blown away by the smooth strings and sophisticated production backing his Dylanesque / Donovan kind of sound that I knew my partner James Elaine (a major record collector since birth) would love. I wondered if he had ever heard of this guy and immediately bought the two CDs available on Amazon when I got home for Jamie for Christmas. I was thrilled that, as I had hoped, he loved the music and had not ever heard of Rodriguez. So anyway, my favourite two albums of 2012 are Rodriguez' Cold Fact and the soundtrack album, Searching for Sugarman. I still haven't seen the movie but am thrilled for him to have finally found appreciation and support for his music. Ain't life wonderful sometimes?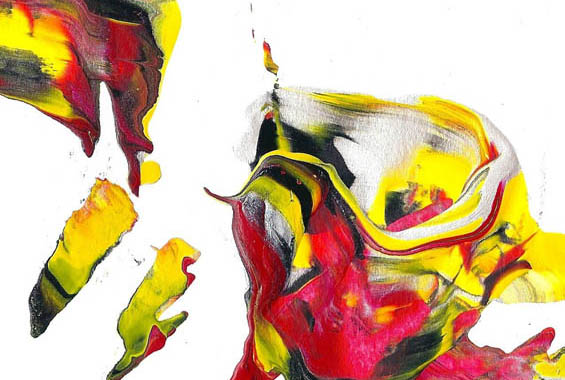 Alexander Berne (#5 album: Self Referentials Vols. 1 & 2, Innova)
Some reflections on my listening this past year: I started 2012 listening in to various fipple flute traditions from around the world and was amazed to learn about the lower range of recorders (great bass in 'C' and sub-bass in 'F'). I had been longing to add to my Abandoned Orchestra a flexible, chromatic, translucent wind-sound in the lower ranges. So I naturally discovered the virtuoso Antonio Politano, which then led me to composers Fausto Romitelli, and Emanuele Casale. I was amazed by Chris Orton's recording of Soliloquy V Flauto Acerbo by Thomas Simaku and the ridiculous virtuosity of Michala Petri, to mention a few.
On the pan pipes I discovered Simion Stanciu Syrinx, on the santur I met and played with virtuoso Alan Kushan. I was fortunate to collaborate this past year with the brilliant technologist-composer Benjamin Carey, who has created a remarkable performative system he calls "_derivations."
I spent too much time listening to tabla recordings on Youtube this year. I'd say for those who don't already know, if you started with Ustad Ahmedjan Thirkwa, Pandit Samta Prasad, and Pandit Mahapurush Mishra, you would have a good start and would quickly find other masters that would amaze.
I watched for the 1st time Dario Argento's The Cat O'Nine Tails; the Ennio Morricone soundtrack is a masterpiece to me.
The engineer Alan Meyerson got me to these two classics: Howard Hewett's Show Me and the oozing genius of Cameo's Candy.
I reflected this year on the first recording I ever made. When I was five, my Aunt Sue got me a Panasonic tape recorder. A kindergarten classmate's father did voice-over work for PBS. He brought the class, for nap time, the underwater sounds from a Blue Whale documentary he worked on, which I then recorded and re-played on my bright yellow cassette recorder. I also re-found an important recording from my youth. My mom somehow got an early version of the Sony Walkman (TPS-L2, I believe). Over and over and again I listened to the accompanying demo tape that had planes and cars showing off the stereo headphonic possibilities and on the reverse side was Hideki Matsutake's version of "Diamonds are Forever" from the record Digital Moon. Another masterpiece!
We lost this past year as passionate an artist as I ever met in Jaik Miller. Much of my year was spent loving, missing, regretting, celebrating this maestro-friend. His devoted family, collaborators, and friends have been trying to collect and organize, transcribe, further produce his works (for more info on the upcoming memorial concert at The Brooklyn Bowl and the Jaik Miller Foundation please visit, http://www.jaikmiller.com/ ).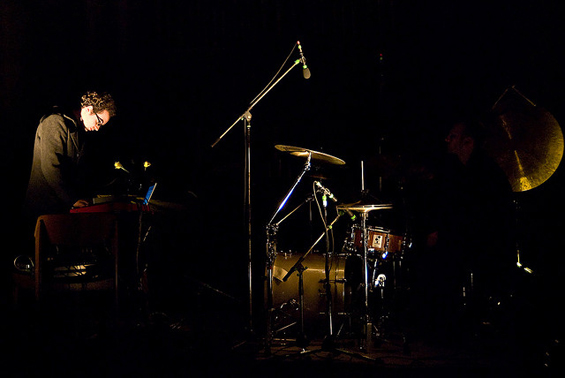 Bersarin Quartett (#33 album: II, Denovali)
(Thomas Bücker) Here are some albums I enjoyed the last year very much (no special order) :
Andy Stott: We Stay Together (Modern Love)
I really love this dark, overcompressed sound-aesthetic. There are funky monster-rhythm-structures; this is advanced contemporary club-music at its best, in my opinion.
Raime: Quarter Turns Over A Living Line (The Blackest Ever Black)
Great album—like a fictive soundtrack. Dark, atmospheric, organic, analog-sounding tones ... minimal, repititive ... and never boring. Light distortions from time to time. Lo-fi-sounds (like in early '80s wave-music) in a hi-fi environment—really nice ambiences.
Jacaszek: Glimmer (Ghostly International)
The dynamic mixture between electronic and electro-acoustic tones and layers is marvellous. This album was released in 2011, I guess, but is still in my 2012 favourite-playlist.
Sigha: Living With Ghosts (Hotflush Recordings)
Voices From The Lake feat. Donato Dozzy & Neel: Silent Drops EP (Prologue)
For me a really nice evolution of techno-music in general ... scoped and focused more on room and environmental effects, just like good ambient music.
Vladislav Delay: Kuopio (Raster-Noton)
This is really interesting stuff: polyrhythmic, wonky structures meets techno-music in a unique, fresh sound-design. Very experimental but still rockin' ... I love this.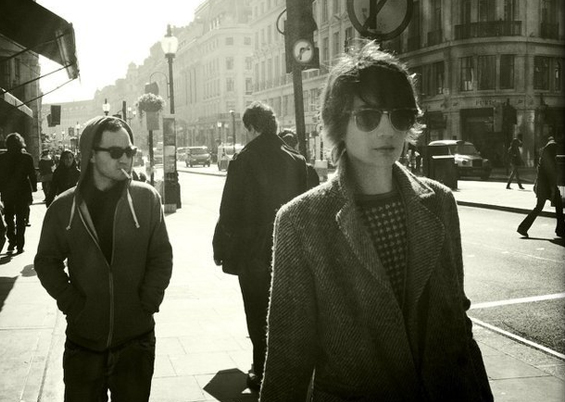 Birds Of Passage (#20 album: Winter Lady, Denovali; #1 EP [with I've Lost]: Split, Heat Death Records)
(Alicia Merz) With so many great releases last year, I found it very difficult to make a "best of" list, so I didn't include any 2012 releases, but instead decided to submit a short list of music I love and always will. In no particular order:
Arvo Pärt: Für Alina
Nick Drake: Pink Moon (LP)
Leonard Cohen: Songs of Leonard Cohen
Górecki: Symphony of Sorrowful Songs
William Brittelle (#14 album: Loving the Chambered Nautilus, New Amsterdam Records)
Daughn Gibson's All Hell: My favourite debut of the year. Love his rich, expressive voice.
Growing up in the rural South, I still have some kind of deep, nostalgic connection with classic country music, and this record kind of uses country as a back-drop. The record has elements of the story-telling tradition, with updated subject matter. The use of samples is really creative, and the emotional content is really clear and identifiable from the outset. As a listener, I feel like he's telling me important things, things I need to know, and I really dig the little surprises throughout—random synth solos, a rambling piano solo, a string section. I can't wait to hear his next one…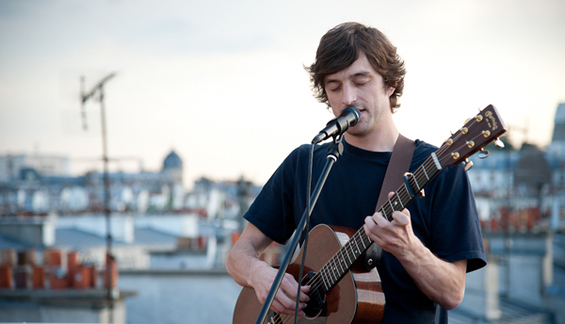 Gareth Dickson (#25 album: Quite A Way Away, 12k)
While recovering from a bout of gastroenteritis, a very polite name for some not so refined symptoms, the only saving grace was that my illness coincided with the release of Taylor Deupree's new album Faint. In the state of altered consciousness which comes free with dehydration, I drifted in and out of this magical-sounding album. I could talk about shimmering sounds and depth, but for me what it has more than anything is that it creates a complete and convincing other world. The track "Thaw" has the same quality as some of the early Aphex Twin ambient works that I love, which are ambiguous as to whether they are melancholy or joyful. This doesn't sit somewhere between so much as for me it is actually both. When you spend your life playing music it can be easy to forget how important it is just to lie and listen sometimes, and this was a great reminder. A little trip.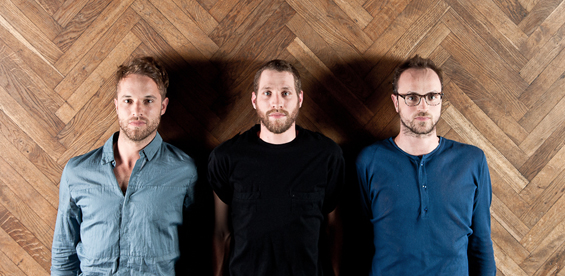 Elektro Guzzi (#8 EP: Allegro EP, Pomelo)
(Bernhard Breuer) Redshape: Square: I held this album in my hands several times in the record shop, but I could not decide to buy it. But then I got the album as a birthday present in December.
What I like about the album is that I never want to listen to a specific song/track off the album, but I want to listen to the whole album. I like the dramaturgy of the tracks and the atmosphere of the album.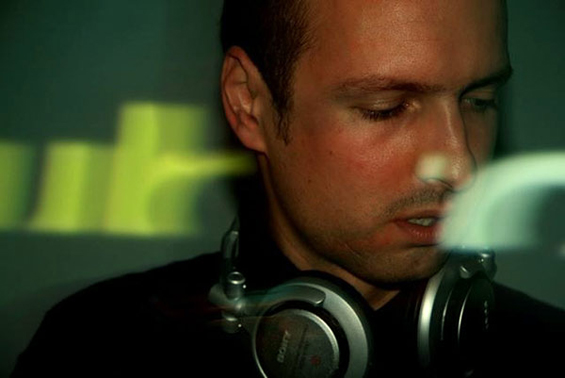 Stefan Goldmann (#22 album: 17:50, Macro)
1. Daphni: Jiaolong
The Daphni album saved my year, in a way. It offered a bunch of tracks that are internally dynamic, playful, raging, soothing... it is this little bit of internal complexity that I keep missing in most current output in the 4/4 realm. There is nothing radically innovative about it. In fact, it sounds like the album anybody would wish Carl Craig to come up with, which he doesn't, so Dan Snaith happily filled the gap of our desires. It is just fun to play out and listen to and that's about what it does. It is not to be belittled though: it has its genuine "what the fuck" moments in the near-chalga synth anarchy of "Jiao" as well as the 3-against-4 push of "Springs. "
2. Shackleton: Music For The Quiet Hour
Back in the late '90s I was obsessed with two or three tracks by graphic designer and occasional producer Deep Blue. They were so relentlessly out of place in the realm of the usual drum'n'bass fare that they remained the sole representatives of a direction no one else really followed—until Shackleton arrived. He took over this vacant slot, at least in how my mind orders things. The grumpily angular beat grid he employs, the noise overload that is distributed meticulously across the different elements ... That whole balance of refinement and primitivism, the paradox of digital precision and stone age roughness makes for an irresistible combination that, in my humble opinion, reaches an eery peak with this album (as well as in the one he offered in 2011 in collaboration with Pinch).
3. Kraftwerk: The Mix
Last year I got hold of the Kraftwerk Catalog box (the German version of course). It also contains The Mix which I hadn't listened to before. For some odd reason, Kraftwerk had remained peripheral in my explorations of early electronic dance music. The somewhat epigonic works of Bill Laswell / Material around Herbie Hancock's "Rockit" and the early Celluloid years had left a far bigger impression on me. And still, a record like Praxis' "1984" or "Shango Message" do grab me more than the original versions on "Transeuropa Express" or "Computerwelt. " Until I heard the reworks contained in The Mix . Those of my friends who grew up on Kraftwerk couldn't disagree more, but the band's own reworks clearly beat their originals for me. "Taschenrechner" and "Heimcomputer" blew my mind to an extent that I kept listening to them for months on end. They are so perfect it hurts. I get similar goosebumps from "Mensch Maschine" and "Tour de France. " A lot of things fell into place for me, listening a lot to Kraftwerk last year. This sounds obvious, but the whole layer of production perfectionism, which The Mix is probably a product of (it sounds like a revision due to improvements in technology that make treatments possible that were out of reach during production of the originals) and conceptual clarity is something that appeals to me beyond of getting some historiography right. It's a prime example of the "multi-coded" quality of any great art. While churning out ridiculously influential prototypes that built entire genres, there remained aspects that never got "socialized."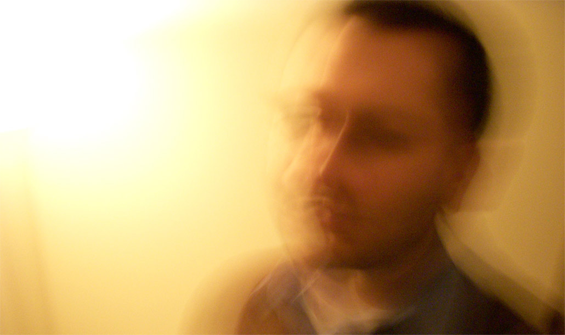 The Green Kingdom (#26 album: Egress, Nomadic Kids Republic)
(Michael Cottone) I feel like the music I listened to most this past year has certain timeless quality, as if it could have been recorded last week or years ago (had someone thought about it). Regardless of genre, these albums all have a wonderful sense of melody and texture as well as a particular ambiance all their own...
Lord Huron: Lonesome Dreams
Twigs & Yarn: The Language of Flowers
Kane Ikin: Sublunar
Hiss Golden Messenger: Poor Moon
Grizzly Bear: Shields
Andy Stott: Luxury Problems
Brambles: Charcoal
The Boats: Ballads Of The Research Department
Voices From the Lake: S/T
Beach House: Bloom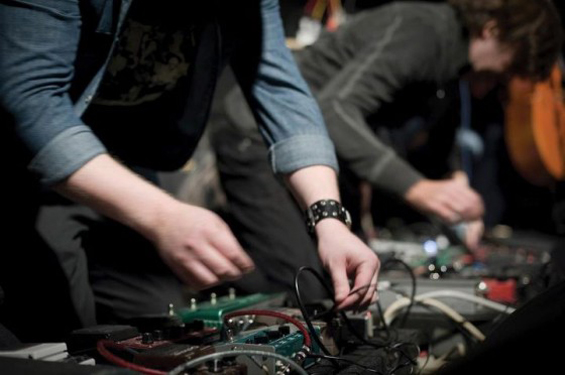 Hammock (#16 album: Departure Songs, Hammock Music)
(Marc) My favourite album of 2012 is Digressions by Greg Haines. I chose this album because it makes my heart feel like it's descending into an immersive inner darkness while simultaneously ascending into a great wall of stars.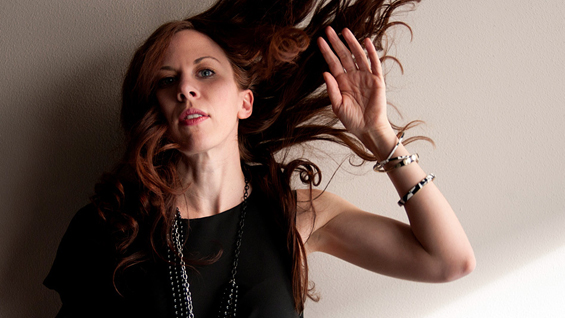 Missy Mazzoli (#6 album: Song from the Uproar, New Amsterdam Records)
My favourite album of 2012 was hands down Julia Holter's Ekstasis. It's music that is brave, complex, and challenging, but strangely familiar. This is an album full of compelling contrasts; each song takes me to a dark place but still manages to project a beachy, breezy sense of freedom and ease. Holter is an incredible composer and one of the most innovative musical thinkers I've come across this year. A close second is Holly Herndon's Movement, another fiercely experimental album that still manages to draw me in again and again.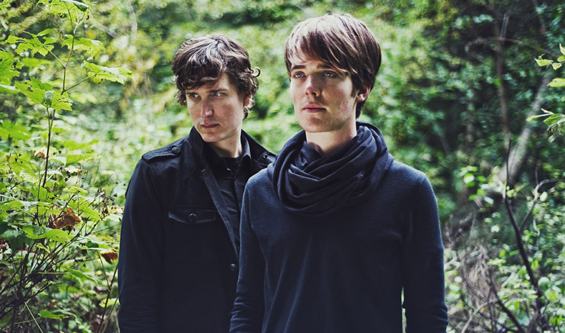 Orcas (#17 album: Orcas, Morr Music)
(Benoît Pioulard) As years pass I'm increasingly wary of the word "favourite," so I'll just talk about the album to which I returned most frequently in 2012, which was Bring Me the Head of Kyle Bobby Dunn. I spent oodles (really, there's no better word for the quantity) of time on trains in the UK this year, going from West Sussex to East Sussex to Kent to Greater London to York to all kinds of points in between. Much of the time the best way to pass those hours, I found, was with podcasts of Radiolab (Holy moly, the episode about colours!), but whenever I became weary of words it seemed most fitting to pair the clatter of the tracks and the pleasantly robotic lilt of the public address system ("The next station is Faversham, where the train will divide; Coaches one through four will continue on to Bognor Regis, while coaches five through eight will continue on to Southampton Central") with the inimitable guitar swells of Monsieur Dunn.
I seriously don't know how he does it—the subtle dissonance, the occasional heartbreakingly perfect harmony (to wit, the opening seconds of "In search of a poetic whole"), the wry, dry sense of humour in the song titles (one punch in the arm for "The trouble with très belles"); it's really like nothing else, even though way too many people make reference to Stars of the Lid when talking about him. Just let the guy murder your heart atop his own glacier and be dunn with it already.
(Rafael Anton Irisarri) Five albums in 2012:
1) Actress: R.I.P.
2) Andy Stott: Luxury Problems
3) Mirrorring: Foreign Body
4) Thomas Köner: Novaya Zemlya
5) Oren Ambarchi: Sagittarian Domain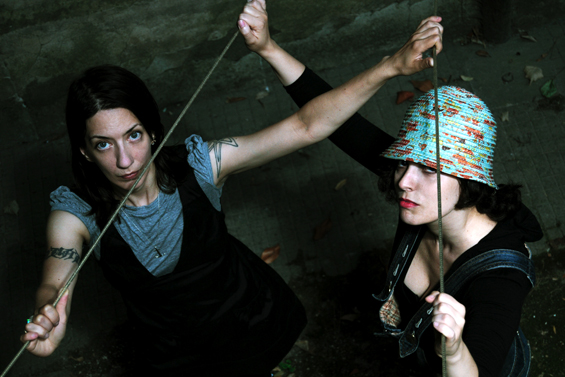 Parallel41 (#4 album: Parallel41, Baskaru)
(Barbara Di Dominicis) In regards to a possible 2012 favourite album, we are aware of how difficult and somehow unfair is to make a choice, especially given the huge amount of beautiful music produced (even within niches) and the little time we have to listen to it.
Anyway, I'd start with Architecture of Loss, the third full-length by Icelandic composer Valgeir Sigurðsson and an intense and dark work—actually the score for a ballet by Stephen Petronio and mostly focused on fragmented orchestral themes dominated by unsettling strings sections. The affichès collected in the thirty-eight minutes of the opera gradually create a deep and quivering sound fabric in balance between comforting fragmentsof melodies and palpitating rhythm torsions. Another outstanding discovery for me, late in the year, has been Paraphrases by Christopher Berg, a work resembling pictorial miniatures designed by measuring out with great expertise the piano, the violin, and the cello to delineate dense sound landscapes where one can get lost. An extra mention goes to the extremely accurate work by the label Fac-ture: the album is wrapped in a wonderfully artistic packaging enriched by Aela Labbé's unique shots. I could go on rattling off the works I fell in love with, but to avoid excessive divagations I want to conclude by mentioning Bérangère Maximin's album on Sub Rosa. No one is an island (including, among others, the generous collaboration of Frédéric D. Oberland) collects the sound fragments characterizing our daily world and channels them in a dense and hypnotic flow in which one can immerse him/herself.
(Julia Kent) This year I have found myself returning again and again to pianist Matthew Bourne's Montauk Variations (Leaf), a musically complex, intimate, and utterly beautiful record. I also this year discovered the music of Schneider TM (Dirk Dresselhaus), whose album Construction Sounds (Bureau B), based on field recordings of building activity in Berlin, is both conceptually and sonically brilliant. And the 2012 releases by Balmorhea, Gareth Dickson, Motion Sickness of Time Travel, Lone, Robert Hood, and Hammock have been highlights for me as well.

Quiroga (#5 EP: Really Swing Vol. 4, Really Swing)
(Walter Del Vecchio) My picks for 2012:
1) Enzo Avitabile: Black Tarantella
2) Karriem Riggins: Alone Together
3) Umberto: NIght has a thousand screams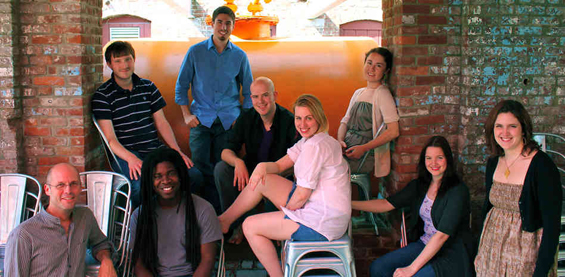 Roomful of Teeth (#2 album: Roomful of Teeth, New Amsterdam Records)
Michael Mizrahi: The Bright Motion. Mizrahi's playing works on you like a delicate finger running down your arm. It gets inside, it runs and pops and makes a large space for large feelings. The line-up of works is finely curated, the sound is warm and well-positioned. We enjoy this album as a whole thing—not as a survey or a potpourri. It's solid and brilliant.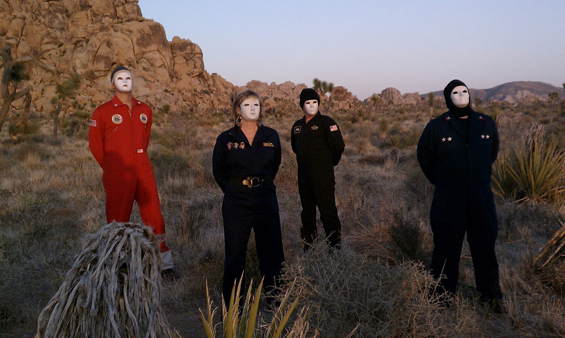 17 Pygmies (#18 album: Celestina III: Even Celestina Gets The Blues, Trakwerx)
(Jack Del Rey) Strangely, my top pick for 2012 is an easy one. It's Clockwork Angels by Rush. It was by far the most interesting and arresting release of the year for me. Keeping in mind there were new releases from Godspeed and the Swans, both of which have their moments, that is really saying something. I'm sorry to admit it, but the only other music that comes to mind from 2012 is "Gangnam Style" by PSY, so I think I'll end my list there before I embarrass myself further.
1. Clockwork Angels by Rush
2. "Gangnam Style" by PSY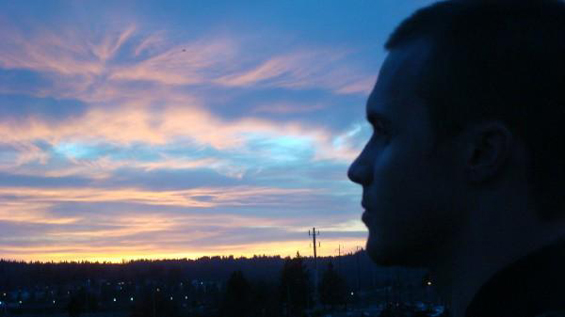 Slow Dancing Society (#39 album: Laterna Magica, Hidden Shoal)
(Drew Sullivan) I found myself buying a lot more music this year than the previous ones. One of those albums in particular was Cliff Martinez's score to the film Arbitrage. It's typical Martinez fashion: stark, bleak, sexy, and provocative. As a former drummer for the Red Hot Chili Peppers, Martinez always has a wonderful sense of rhythm that runs throughout his work. It's always perplexed me that Martinez isn't revered more in the ambient genre; he's one of those hidden gems that I always try to turn people on to.
This year marked the 25th Anniversary of Peter Gabriel's beloved SO album. Of course in common fashion, I went big and purchased the uber-deluxe box set with all sorts of bonus material. The album's remastering sounds gorgeous, not overly compressed and excessively loud, just perfect. Certain elements that were always there in previous releases seemed to come out in the mix more in a really pleasing way. Definitely worth the coin it cost.
Lastly, I found myself taking a more than usual trip down memory lane in 2012 by picking up old hair metal and stadium rock releases from the likes of Kix, Trixter, Winger, Danger Danger, The Storm...etc. I'll never grow tired of saying that this era of music and particularly this style of music shaped my musical path. The sense of melody, the building of layer upon layer, the harmony, and the overall excess is just amazing. Again, if listeners could suspend their opinions of the ridiculous clothes and images these bands put out there and simply just listened to the musicianship, I believe they'd find a wonderful wash of soaring guitars, twinkling keyboards, exploding drums, and sugary-sweet yearnings for that moment when the work clock strikes five... just in time for a cold one and love making 'til dawn!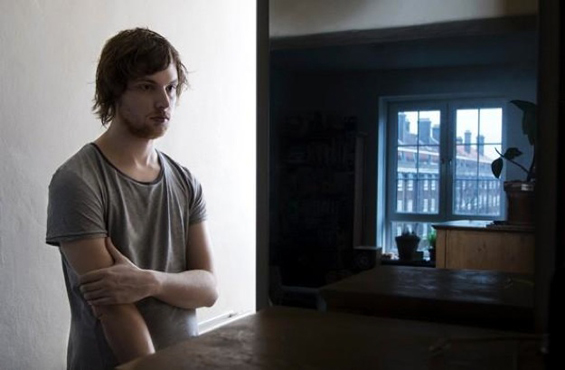 Talvihorros (#8 album: And It Was So, Denovali)
I have contributed to this article for the last couple of years and out of curiosity I looked back to see what stood out as previous highlights. I was surprised to find that picks for both 2011 (Raime) and 2010 (Swans) were both up near the top of my favourite albums for 2012. I found this highly surprising given the abundance of great new music I feel was released last year.
I think ultimately it was Raime not Swans that would be my pick of the year, as they did an amazing job with their debut album Quarter Turns Over A Living Line. The expectation after their brilliant run of EPs was very high, and not only did they exceed expectation they also took me by surprise by using primarily acoustic sound sources. Drums, guitar, and strings combine in a highly unique way to create a beautifully minimal soundtrack drenched in dark and creepy imagery.
The other album I want to mention is Paul Corley's Disquiet released through Bedroom Community. I'll be honest and say that I know Paul and I've seen the four pieces that made the cut for the album slowly grow over the past few years. I was looking forward to hearing the final versions but, again, I have to say the record far exceeded my already high-expectation. Going for just four tracks, the album is a compact and beautifully sequenced work, a subtly organic and inviting space that seems to offer something different every time. It's a great night-time listen, and I found myself turning to this album more than any other. The longer time goes by the more brilliant the album presents itself to be. I couldn't recommend it higher.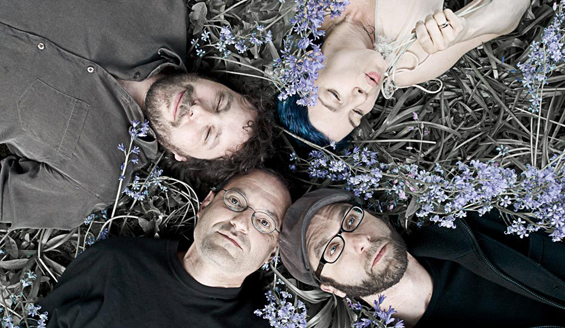 Tin Hat (#3 album: the rain is a handsome animal, New Amsterdam Records)
(Ben Goldberg) Figure 8 by Elliott Smith (Dreamworks, 2000). Although I had listened to this record before, 2012 was the year that it really invaded my life, partly through a project to write down and study Smith's work (which led to a new compositional project of my own called "Come Back Elliott Smith"), and partly due to my younger son also falling deeply for this work and not wanting to listen to anything else.
Smith presents a complete vision: relentless, at times dire, pursuit of melodic and contrapuntal beauty; lyrics that sift inwardly through layers of identity; grooves that range from a whisper to a scream. And, it is all embodied in a SOUND with a compelling physical presence. Smith was evidently a student of The Beatles' studio techniques, and in this record we benefit from his own creative experimentation—not just a document, but a living, breathing, anguished, fully human sound that gives this record its everlasting life.
February 2013